Meet the startup innovators who are driving change in their industries and beyond. These startups are among the Future 50 in Dallas-Fort Worth, our editors' picks of forward-thinking innovators who are shaping their industries and communities.
From the healthcare sector to the real estate industry, these trailblazers are disrupting the status quo with their groundbreaking technologies and solutions. Mark Cuban and Alex Oshmyansky's drug company is challenging Big Pharma with a radically transparent online pharmacy, while Treyvon Perry's startup is using 3D printing to build sustainable homes.
The Future 50 in Dallas-Fort Worth are featured in Dallas Innovates 2023 magazine. Check out the full list here.
Written by Quincy Preston, David Seeley, Glenn Hunter, Sandra Engelland, Lance Murray, Maroof Ahmed, and Leslie Barker. 
Photos of Will Edwards, Joe Beard, and Treyvon Perry by Michael Samples. Photo of Veena Somaready by Skylar Fike.
---
FUTURE 50 | STARTUP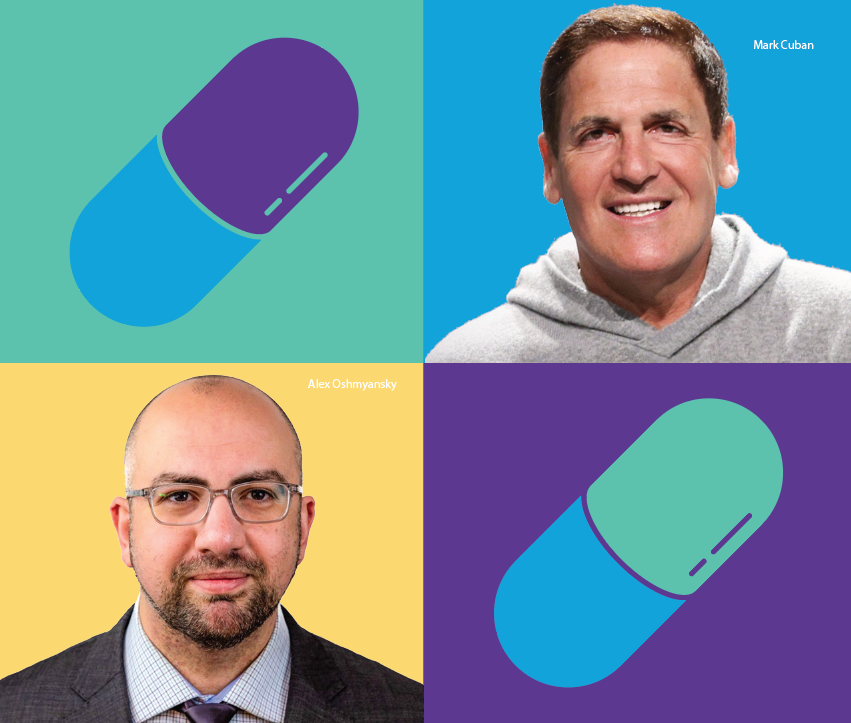 PHARMA MAVERICKS
Mark Cuban & Alex Oshmyansky
Mark Cuban Cost Plus Drug Company
The Mark Cuban Cost Plus Drug Company is the only venture the Dallas billionaire has ever put his name on. That's because its mission isn't so much making money as it is achieving a loftier goal: disrupting the pharmaceutical industry by lowering what Cuban calls the "ridiculous prices" consumers pay for prescription drugs.
Together with Alex Oshmyansky, Cost Plus's founder and CEO, the serial entrepreneur and Dallas Mavericks owner launched the cash-only, online pharmacy last year to sell generic drugs for everything from acid reflux to Crohn's disease for a fraction of the typical cost. It's able to do so because it negotiates directly with drug manufacturers, sidestepping the myriad "pharmacy benefit manager" middlemen who typically control costs by setting prices at whatever the market will bear. That's often a whole lot.
In contrast, Cost Plus aims to sell for the cost of manufacturing the drug and a 15% markup, plus a pharmacy fee and shipping costs. It's currently offering about 1,000 generic medications—a small percentage of all drugs available—from its headquarters in Dallas, where it's also building a 22,000-square-foot facility to fill and seal prescription bottles in a sterile environment.
In June, researchers at Harvard Medical School published a study showing that Medicare could have saved a whopping $3.6 billion in 2020 if it had purchased its generic drugs from Cost Plus. The venture backed by Cuban began life operating in the direct-to-consumer market. But late last year, it signed deals with two pharmacy benefit managers and a health insurance company in hopes of accelerating its impact on the industry. —G.H.
---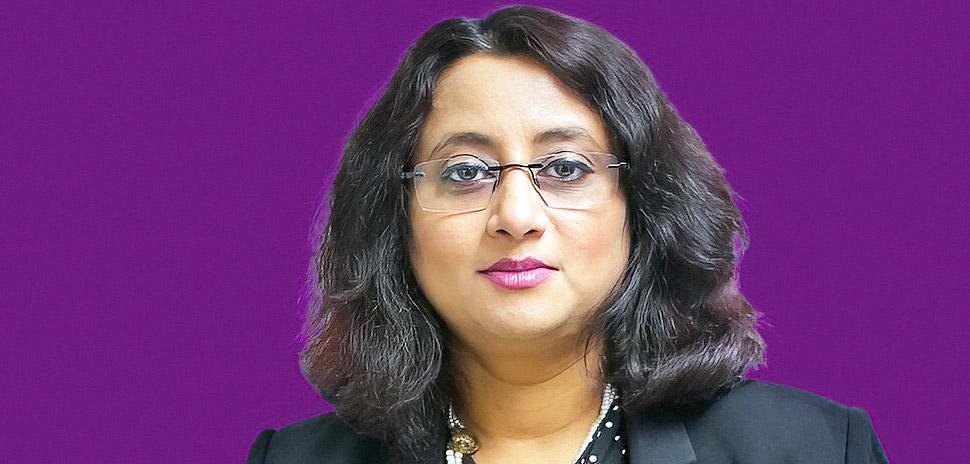 VISION VISIONARY
Sulagna Bhattacharya
Co-Founder and CEO
Nanoscope Therapeutics
She grew up with degenerative retinal disease in her family. Now Bhattacharya has a mission to restore sight in patients who have it. After joining Nanoscope as co-founder in 2013—and with $25 million in total funding and grants to date—she's seen her company make striking progress lately.
Last October, the FDA granted fast-track designation for Nanoscope's MCO-010 ambient-light activatable gene therapy, which aims to restore vision in retinitis pigmentosa patients via a single injection in the eye. Co-founder Samarendra Mohanty invented the technology, which has been shown in trials to restore "clinically meaningful vision" in patients.
"Their quality of life improves significantly," Bhattacharya says. Other gene therapies are now in trials, aiming to treat age-related macular degeneration as well as Stargardt disease and other inherited retinal diseases. —D.S.
---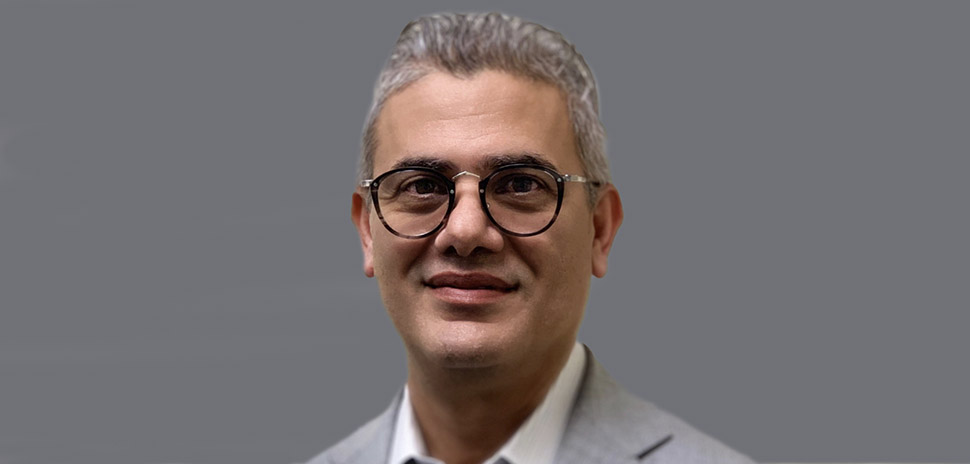 FITNESS ENGINEER
Mohammed "Rab" Shanableh
Co-Founder and CEO
OxeFit
Dak Prescott and other Dallas Cowboys have joined pro golfer Dustin Johnson and the L.A. Rams' Jalen Ramsey as investors in Shanableh's Plano-based startup, which has raised more than $35 million as of last May. Combining AI and advanced robotics, OxeFit's all-in-one "smart gyms" offer real-time feedback and deep learning analysis.
Shanableh first targeted pro athletes, sports teams, and performance centers with the launch of XP1 in April 2021. He followed that up later that year with the at-home, consumer-focused XS1 model.
"Working out is no longer just for the athletes—it's for everybody," he says. "Everybody wants to stay healthy. It's a huge market, and we haven't even scratched the surface yet."
With a tech career spanning 25 years, Shanableh previously co-founded Affirmed Networks, an industry leader in virtualization and 5G which was acquired by Microsoft in 2020. He brought all his experience to the launch of OxeFit, whose workout video content is backed by software that tracks user motions, customizing training with different strength and cardio workout options.
Prescott is more than an investor; he's a face of the brand—showing how OxeFit analyzed his gravitational force in rehab, helping him recover from his devastating 2020 ankle injury so well, he threw 37 touchdowns and had 4,449 passing yards just one season later.  —D.S.
---
3D HOMEPRINTER
Treyvon Perry
Co-Founder and CEO
Von Perry
Perry started thinking about revolutionizing homebuilding with 3D concrete printing when he was just 17 years old. In 2021, the architecture student at UT Arlington teamed up with Sebin Joseph to launch Von Perry, a tech-habitat company that specializes in building affordable, sustainable homes utilizing digital and prefab construction and 3D printing.
Perry, 22, and CTO Joseph, 28, now are 3D concrete printing their first home—a 1,700-square-foot, three-bedroom house in the small Collin County town of Nevada.
Perry considers 3DCP houses—which typically use 3D printing technologies like a large robotic arm that moves around and extrudes or "prints" concrete one layer at a time—as "next-gen housing" that could be a good solution to the affordable housing crisis. 
A crew as small as just three people can run the printer, putting up a home's walls quickly at a rate of 20 to 30 "pancake" layers of geopolymer concrete—each about a foot tall—per day, depending on the weather. (Adding a roof, plumbing, electrical, windows, and doors takes longer.) Once built, the walls can withstand tornadoes, hurricanes, and fires.
"I think it will still take some time for 3DCP to be more mainstream, but I think the process will be normal to see by the end of the decade," Perry says.
Next up for Perry: launching a fundraising campaign on the crowdfunding platform StartEngine, and a new line of designs tailored to first-time homebuyers. "We plan to make history in our industry in the upcoming year," Perry says. —S.E.
---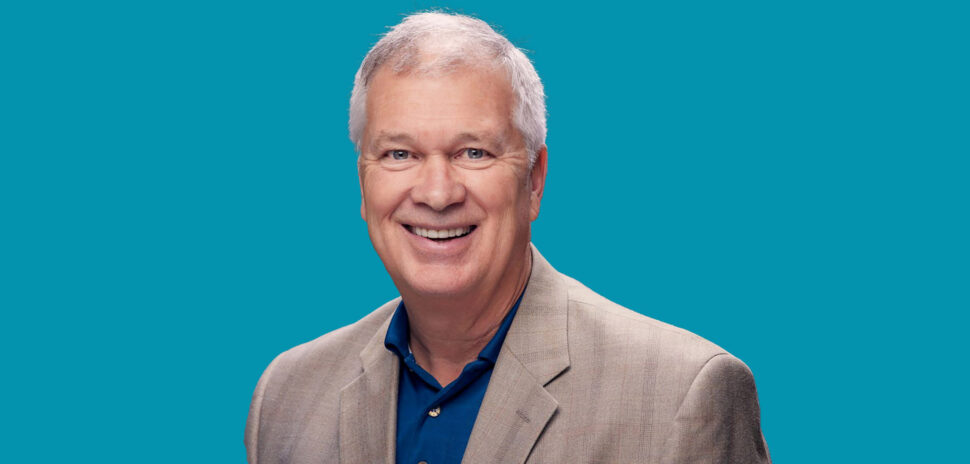 HEALTH TECH TITAN
Michael Gorton
Founder and CEO
Recuro Health 
After co-founding Teladoc Health, which disrupted the healthcare industry in the early 2000s by connecting physicians and patients virtually, Gorton and several other Teladoc leaders pivoted in 2021 to start Recuro Health, an integrated digital healthcare company the CEO calls "proactive" and "holistic."
Among the core offerings of the Richardson company's benefits-agnostic, virtual platform, dubbed Digital Medical Home, are primary and urgent care, behavioral health, at-home lab testing, and chronic condition management.
"On-demand access to these in-demand health services is enabled through a computer or smartphone and across multiple communication channels, including real-time video, mobile, and secure messaging," Gorton says.
One optional benefit Recuro offers is genomics-powered genetic testing, which can identify a patient's hereditary health risks early on. "Medicine is embracing genomic tools to enable more precise prediction and treatment of disease," the founder says.
Recuro has grown quickly via funding and acquisitions. Not long after its launch with a $2.9 million oversubscribed funding round, the company pulled in $15 million more in Series A financing. It snapped up SupDoc and MyLifeIQ in 2021 and WellVia and Competitive Health in 2022. —S.E
---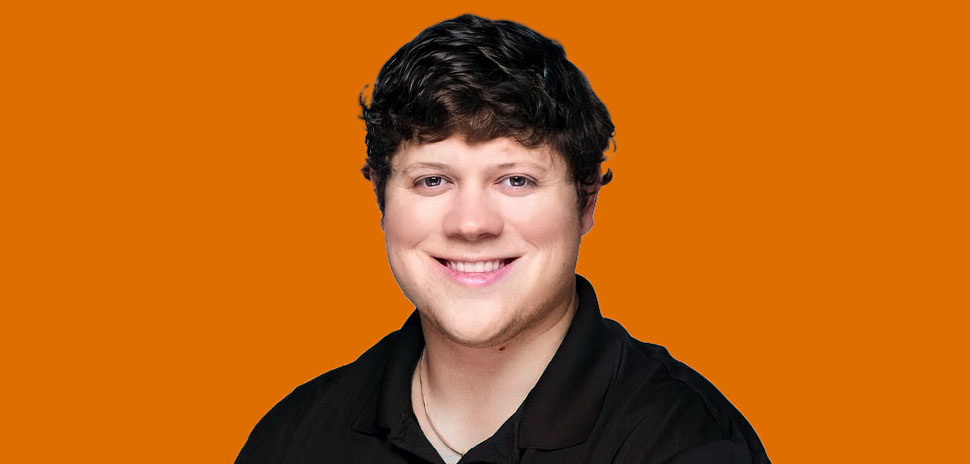 PROPTECH PIONEER
Clifton Harness
Co-founder and CEO
TestFit
Harness' Dallas-based, real estate-feasibility software company is literally disrupting the property-development industry. Founded in 2016 by Harness and co-founder Ryan Griege, TestFit offers a proprietary, AI-powered building configurator that provides continually updated insights into cost, asset design, and constructability for architects, developers, and general contractors.
The platform's algorithms let companies quickly "de-risk decisions," saving them money and cutting from weeks to minutes the time spent mulling whether to put up or modify "commodity" real estate like multifamily, industrial, mixed-use, and single-family buildings.
To date, Harness has racked up $22 million in funding and reeled in about 200 commercial customers. Says one: "In the past 18 months, we've underwritten over 300 development opportunities and could not have done it without TestFit."
Harness told The Dallas Morning News he was inspired to innovate in the space after working for a firm where email was a cutting-edge technology. "From 2017 to 2021 my focus was building a revolutionary product for building feasibility," he says. "Starting in 2022, my focus shifted to building a corporation that could execute our larger-than-life vision for the future of commodity buildings. The future is so much brighter than the present, and bringing innovation to [the architecture, engineering, and construction industry] has been the joy of my short career. We're just getting started." —G.H.
---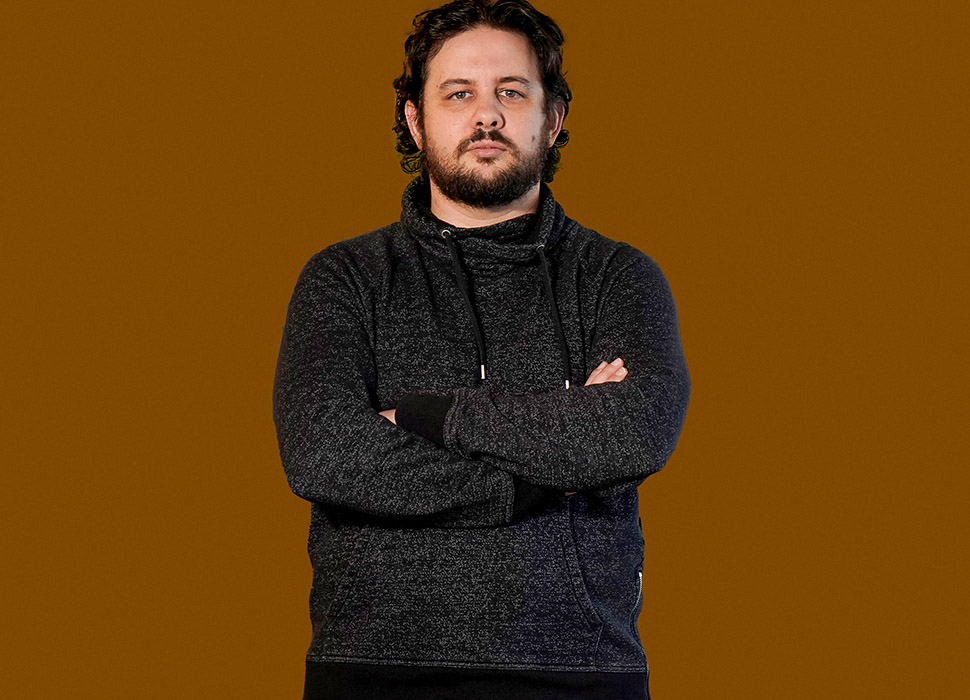 WEB 3.0 GURU
Samy Fodil
CEO and President
Taubyte
Fodil's Taubyte has developed an edge-based smart-computing platform that's based on Web 3.0 and targets IoT developers building applications and protocols. Fodil came up with the offering by scaling software to global infrastructure using 5G and IoT.
The company's Distributed Edge Computing platform eliminates software development, deployment, and routing complexity at the edge, allowing individuals and organizations to focus on product features, reducing both costs and time to market. Taubyte users own their own decentralized, server-less cloud—the company calls them "Web 3.0 Cloud" or "Cloud3"—in contrast to the company's competitors, most of whom still run clouds based on Web 2.0, Fodil says.
The Taubyte platform's stack, or core component, operates on edge computer servers at data centers in major metros and strategic markets, and can be present on any connected device.
"We had a lot of naysayers throughout the build process, which took almost three years," Fodil says. "I'm very proud that we were able to achieve 8 to 10 times the performance of Amazon's Lambda-based Web Services."
As for the company's future, "Edge computing is growing in importance every day as the number of users and devices connected to the internet grows," Fodil says. "The shift to distributed computing will become more apparent, leading to mass adoption of solutions like ours." —M.A.
---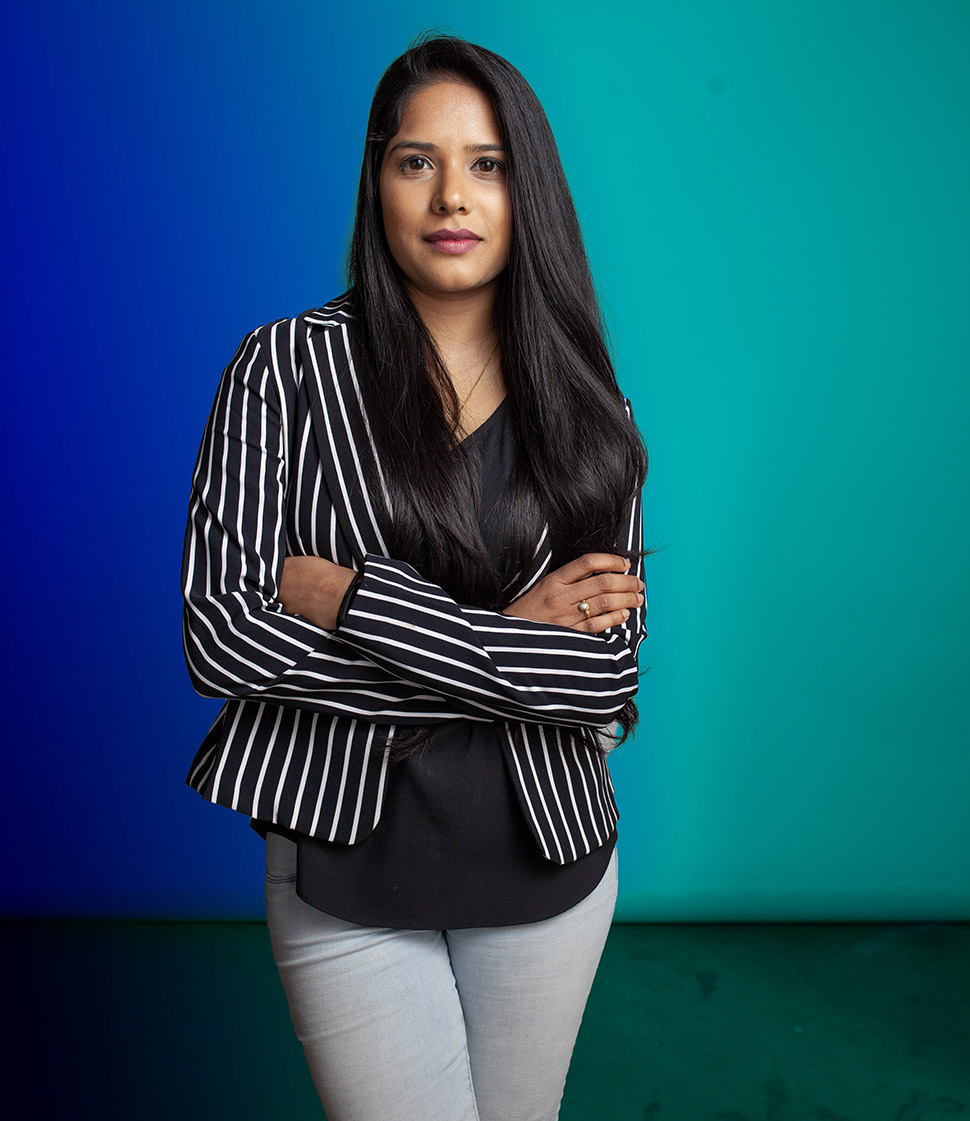 REALITY AUGMENTOR  
Veena Somareddy
CEO and Co-Founder
Neuro Rehab VR 
Before she co-founded Neuro Rehab VR in 2017, Somareddy once dreamed of being a hacker and fortified her computer science degree with endless hours of playing Doom, Age of Empires, and other PC games. 
A native of India, she moved to the U.S. in 2012 and earned a master's degree in game design and development. Now that the world's edging closer to the metaverse, Somareddy is ahead of the curve. Her company uses virtual and augmented reality for a new era of physical therapy—where patients wear headsets for tailored exercises and game-like experiences. Patients get two big benefits: a motivating kick for what can traditionally be boring sessions, and the ability to perform PT right in their own homes. 
"We created engaging, fun, motivating, and customized VR/AR therapy exercises tailored to each patient's need based on their diagnosis," Somareddy says. "We brought down the costs of therapy and made it more efficient and within the reach of anyone who needs it." 
There's also a mind-body benefit. "Our training modules help the patient work on their cognitive as well as physical therapy at the same time, instead of doing each in isolation," she says. "By providing functional goals and feedback with real-time progress reports, we aim to achieve better and faster recovery." —D.S.
---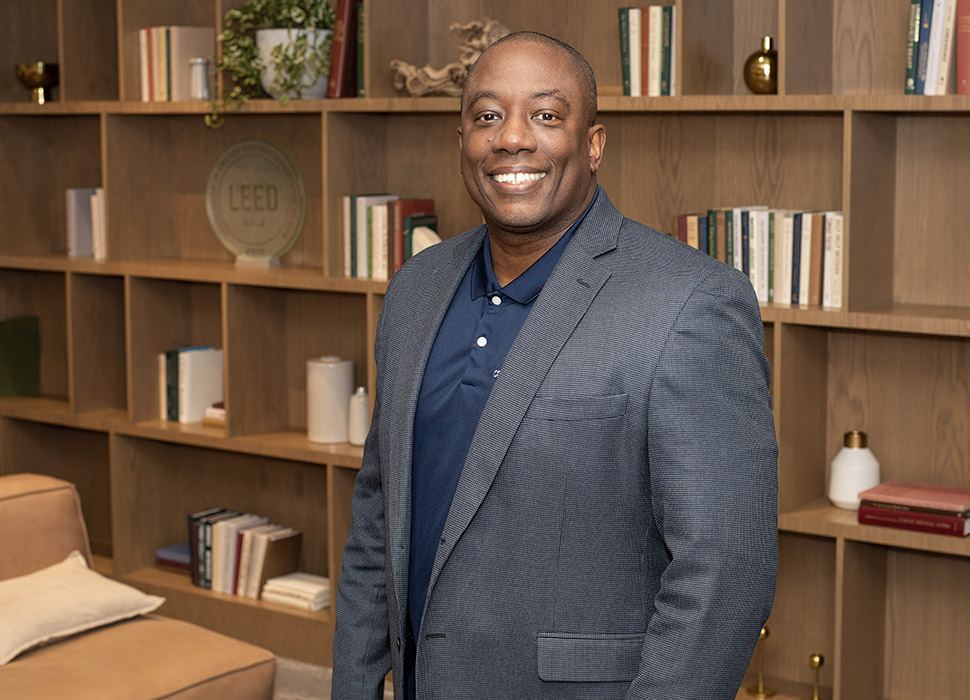 LENDING EXPANDER
Joe Beard
Co-Founder and CEO
CollateralEdge
A West Point graduate and former U.S. Army captain, Beard received an MBA from Columbia University before taking on high-profile investment banking posts and spending five years as a venture capitalist at Perot Jain.
Then, in 2021, he launched CollateralEdge with Co-Founder and President Joel Radtke. Their fintech platform is designed to give community and regional banks a competitive edge in commercial lending with an innovative "collateral coverage" solution. That helps banks expedite committee approval and meet borrowers' credit needs while adhering to the bank's underwriting standards, Beard says. "The result: less time and resources wasted for both banks and their borrowers," he adds.
Beard believes CollateralEdge has found its moment.
"The last few years have taught us that banks must transform faster than ever. I believe the same technology shift that has transformed the consumer banking business will be required to meet the needs of commercial bank customers as well."
His team has designed their platform to be simple. "We can provide a term sheet for collateral coverage on a bank deal in less than five minutes."
Adds Beard, "We're also really excited about the upcoming release of our commercial real estate solution. This will enable us to address underwriting challenges in the largest loan portfolio segment for most community banks." —D.S.
---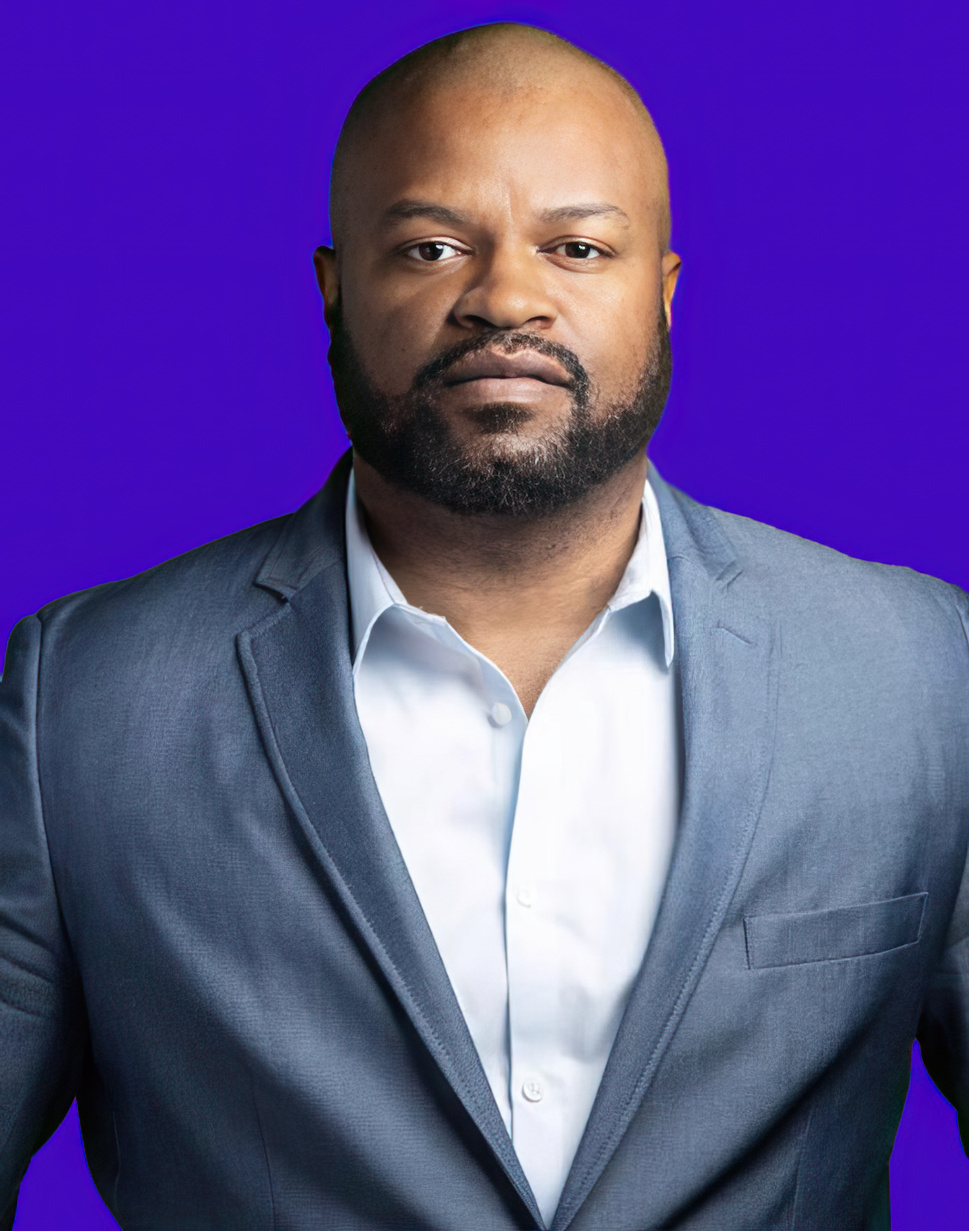 TRUCKERS' FRIEND
Marcus Cooksey
Founder and CEO
DUKE.AI
Cooksey and DUKE.ai aim to do for truck owner-operators what rideshare apps do for their drivers: get them paid immediately.
Like many entrepreneurs, Cooksey launched his startup out of frustration. In 2015, he founded a trucking company but was disappointed in the software tools available to manage the company's finances. Then there was the constant issue of cash flow, with payments often lagging far behind deliveries. That's when the former Texas Instruments software engineer decided to create software solutions for truckers with DUKE.ai.
Founded in 2018, the Dallas-based company offers an app featuring automated accounting software, a rapid payment method, tracking for taxes, and a system for detecting fraud and errors—all geared toward users in trucking and transportation.
"Trucking companies are in need of consistent cash flow similar to taxi companies or rideshare drivers," Cooksey says. "This opens a $1.7 billion opportunity for DUKE.ai's virtual bot to automatically generate invoices, detect fraud and errors, and facilitate the payment process for financial institutions while introducing a radical payment model for transportation."
With DUKE.ai's automated bookkeeping software priced at $99 a year, the startup offers add-on services for reviewing and managing assets, expenses, and providing monthly income statements. The company currently has four patents for its tech and is aiming for a 35% market share in mobile applications for truckers over the next two to three years.  —S.E.
---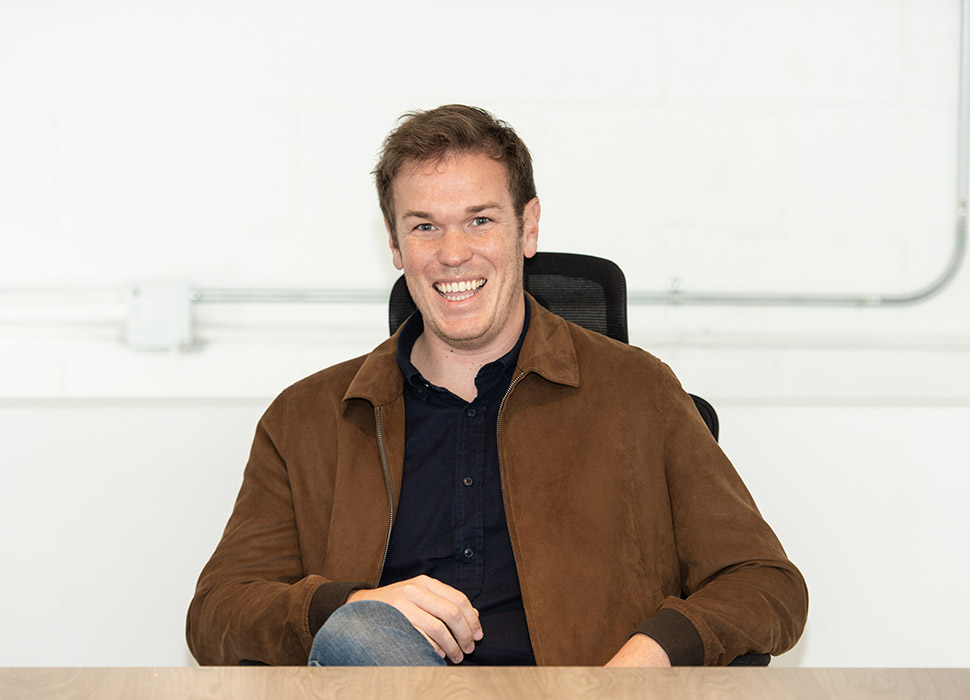 ROCKET FUELER 
Will Edwards
Co-Founder and CEO
Firehawk Aerospace
Just two years after co-founding Firehawk Aeospace in 2019, Edwards made Forbes' "30 Under 30" manufacturing and industry list for putting the company on the launching pad. 
Firehawk develops high-performance hybrid rocket engines and 3D-printed solid rocket fuel to provide a safer, more cost-effective approach to launching payloads. Edwards says that hybrid rocket engines "will make traditional solid-rocket motors obsolete" in many cases, and that 3D printing rocket fuel is "the solution to making hybrid rocket engines work reliably." 
Following the company's founding in Florida, Firehawk's critical technology was working, but raising money was difficult. "This is why we moved to Texas," Edwards says. 
"We knew there are investors and organizations here who wouldn't shy away from investing in defense-oriented hardware companies." Now, with five issued patents and $22 million raised to date, Firehawk plans a 2023 HQ move from Carrollton to Addison and is building a test facility in Midland. 
Having Raytheon Missiles & Defense as an investor is one success, Edwards says, but he's most proud of the team he's built. "Firehawk is attracting some serious engineering talent from the most premier companies in our industry" and bringing them to Dallas-Fort Worth, he says, bolstering innovation in the field, especially among smaller players. 
Due to consolidation two companies now "control the entire industry," but that won't be the case in the next 10 years, he says, adding that Firehawk aims to keep growing. 
"Due to the capabilities of our engines, our extensive IP portfolio, key partners, and the need in the market, Firehawk has the opportunity to become what is considered a new 'industry prime,'" Edwards says. "We now have the chance to provide new capabilities for both defense and space systems that weren't possible before." —D.S.
---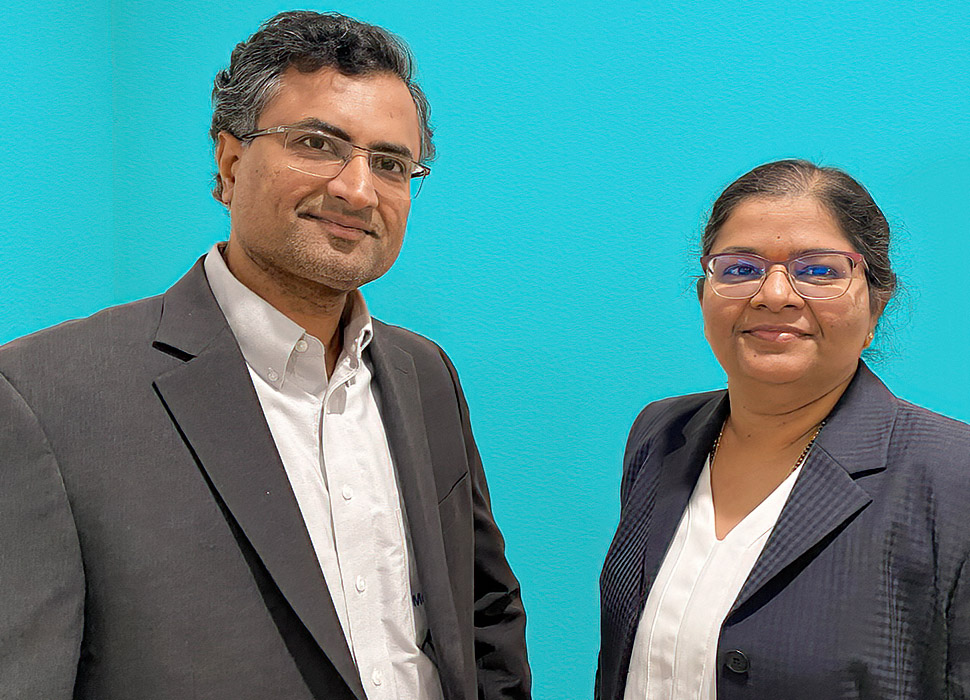 DETECTION DYNAMOS
Sandeep Apsangi & Preeti Pathak
CEO; CIO & CSO
MechaSense 
Apsangi and Pathak came up with a solution that proactively predicts a building's HVAC- and/or refrigeration-system failure using a patented device that intelligently monitors the system. The smart device uses algorithms as well as AI and ML to conduct a multi-point analysis to gather data over time. The data then helps the device foretell any upcoming failures.
"HVAC/R has become a core necessity, yet it is a legacy industry that lacks or has a slow adoption of the latest technological advancements," Apsangi says. The industry is ripe for disruption, he adds, with "numerous gaps in the process of sensing to servicing" that can lead to significant business interruptions—to the tune of $10,000 to $250,000 per day.
MechaSense is designed to help "avoid unplanned downtimes, expensive emergency repairs, and unwanted additional stress to facility managers and staff."
The company, founded in 2020, has advanced its data collection capabilities within a short span of 10 months, Pathak says. Its analysis can now provide tangible insights like when the AC system is low on charge, or when the liquid line filter drier is blocked. —M.A.
---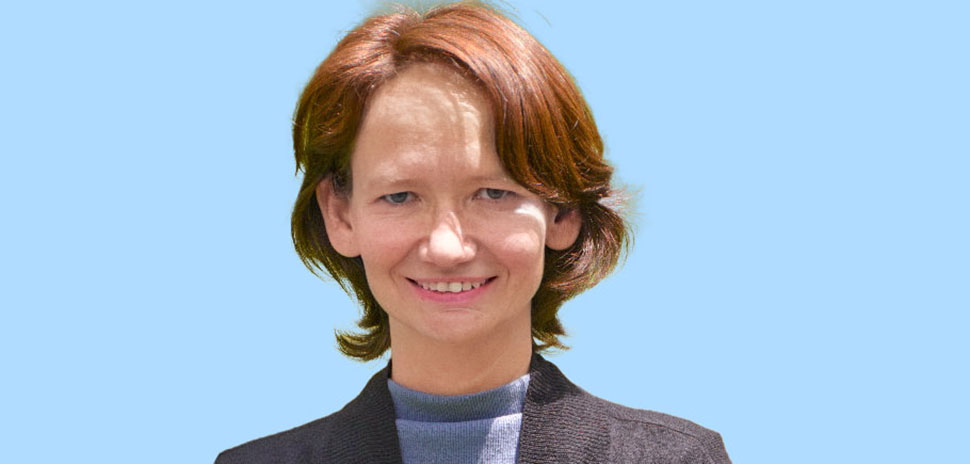 SENSOR SCIENTIST  
Katy Roodenko
Founder and CEO
Max-IR Labs
Max-IR Labs is working with commercial and public-sector partners to adopt its patented ISMIR water-quality sensor technology to help ensure safe drinking water and efficient wastewater treatment as well as safeguard the environment.
Roodenko founded Dallas-based Max-IR Labs in 2017 to develop infrared solutions for industrial process control, medical diagnostics, and biochemical analysis. She has over 20 years of academic, industrial, and entrepreneurial experience in the development of infrared technology for civil and defense applications.
Her startup's hard work is paying off. In 2021, Max-IR was awarded a Phase II Small Business Innovation Research grant of $750,000 by the National Science Foundation to develop the ISMIR technology for the real-time monitoring of nitrogen pollutants including nitrate, nitrite, and ammonia in municipal wastewater. And last year, Max-IR was awarded a Phase I Small Business Technology Transfer award of $260,000 by the National Institutes of Health to develop a sensor for monitoring toxic per- and polyfluoroalkyl substances in drinking water to improve access to safe and affordable drinking water for all Americans. —L.M.
A version of these stories was originally published in Dallas Innovates 2023.
Photos of Will Edwards, Joe Beard, and Treyvon Perry by Michael Samples. Photo of Veena Somaready by Skylar Fike.


Read Dallas Innovates 2023 online
Take a journey into the heart of North Texas business. Our annual magazine takes you on a tour of the innovative and creative forces shaping the future.
WHAT ARE YOU INNOVATING? Let us know.

Get on the list.
Dallas Innovates, every day.
Sign up for our daily digest to keep your eye on what's new and next in Dallas-Fort Worth.