Meet the inventive minds driving change in Dallas-Fort Worth's industries and beyond with groundbreaking technologies and solutions. These individuals are among the Future 50, recognized in Dallas Innovates 2023 magazine for their forward-thinking approaches to invention, commercialization, and intellectual property.
From safe, direct current power for intelligent buildings (Farukh Aslam, Sinclair Digital Services) to transforming medical devices with wireless, batteryless implants (J.-C. Chiao, Southern Methodist University), these trailblazers are breaking new ground in their respective fields.
The Future 50 in Dallas-Fort Worth were featured in Dallas Innovates 2023 magazine. Check out the full list here.
Written by Quincy Preston, David Seeley, Glenn Hunter, Sandra Engelland, Lance Murray, Maroof Ahmed, and Leslie Barker. 
Photo of Farukh Aslam by Michael Samples.
---
FUTURE 50 | INVENTION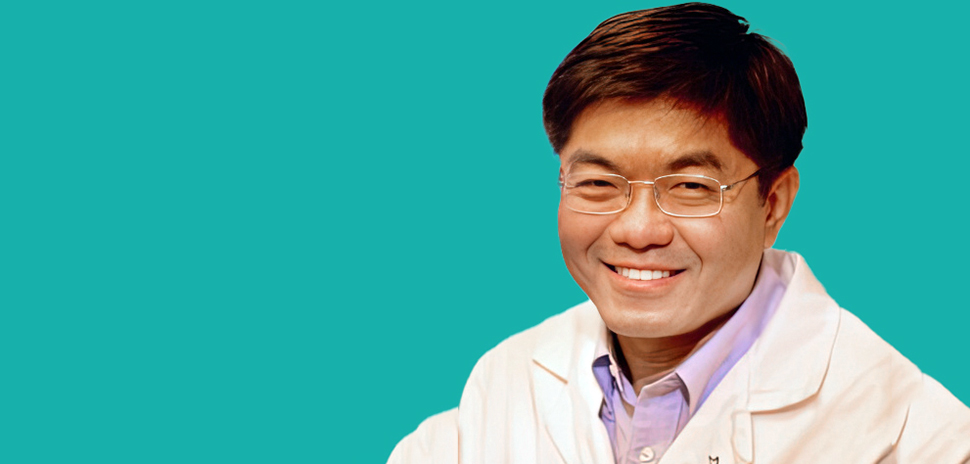 IMPLANT INNOVATOR
J.-C. Chiao
Professor
Southern Methodist University
SMU faculty member J.-C. Chiao is developing batteryless, wireless medical devices that can be implanted during an outpatient procedure.
Typical devices in use today are huge, require major surgery, and last a maximum of nine years at best, he says. Chiao's miniature implant lets patients manage their pain and records their vital signs, which can be accessed and monitored wirelessly by doctors viewing the entire record, opening the door to long-term patient monitoring.
The professor, who holds 20 patents and has nine more pending, is using the same technology for miniature gastro-stimulators in patients who can't digest their food properly due to stomach motility diseases.
In the future, Chiao adds, "I am hoping to develop ubiquitous, cheap, convenient, and comfortable wearables that can provide real-time vital sign monitoring to empower everyone for their personalized health care." —M.A.
---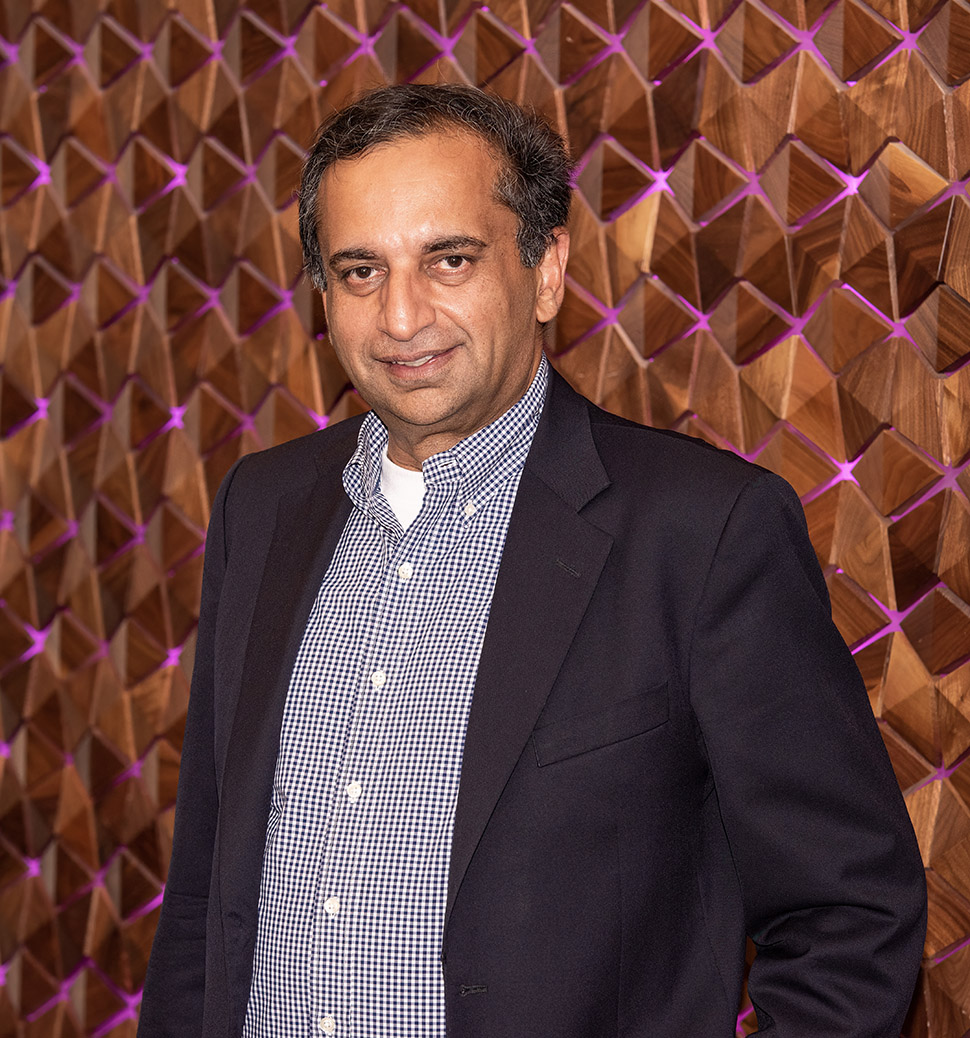 SUSTAINABILITY SAGE
Farukh Aslam
CEO
Sinclair Holdings and Sinclair Digital Services 
Aslam's companies got their names after he redeveloped the Sinclair Hotel in downtown Fort Worth—turning an art deco icon into a striking tech-forward Marriott Autograph Collection property. Guests of the "world's first all-digital" hotel can enjoy 164 boutique rooms and suites with "razor's-edge" amenities including digital showers, LG 8K wallpaper-thin televisions, smart mirrors,  and in-room presence sensors—powered by low-voltage PoE, or Power over Ethernet, technology. 
Now Aslam's company Sinclair Digital aims to help make buildings everywhere more intelligent and sustainable, with a focus on battery energy storage systems and advanced software controls.
"Products that go into buildings have been undergoing major changes in the past few decades that have inherently changed the way that they use energy," Aslam says, pointing out that LEDs, renewable energy sources, motors, and electronics are run and powered internally by direct current (DC), for example. "But the buildings we construct today are still being built with an all-high-voltage AC (alternating current) infrastructure. Sinclair Digital is focused on designing and building structures with DC infrastructure that is much safer to deploy, uses 80% less copper, and reduces the overall energy consumption by minimizing AC to DC energy conversions." 
To change the way buildings are powered, Aslam and his company are "constantly fighting through" barriers to show clients these systems are actually tried-and-true, widely adopted technologies. "We are big advocates for educating architects, electrical designers, and contractors by participating on boards, presenting at conferences, and freely giving tours and studies around our completed projects," he says. And they're making progress.
"Sinclair Digital worked hand-in-hand with LG to create and deploy the very first UL924-rated, large-scale battery system that eliminated a diesel generator" at the Sinclair Hotel, he says, and the system is now commercially available. 
Aslam says the fruits of their labor benefit their own buildings, "but can be the key to eliminating the reliance of fossil fuels from all buildings in the future." Sinclair Digital even participated in the nation's first net-zero-energy hotel—Hotel Marcel in New Haven, Connecticut. Now it's working with manufacturers to tackle every electrically powered device in a building.
Aslam says you'll soon see DC solutions for HVAC, and other traditionally AC devices moving to DC. "The world is definitely heading this direction, and we want to be there to propel it even more quickly by creating not only sustainable, but cost-effective solutions for every industry," he says. —D.S. 
---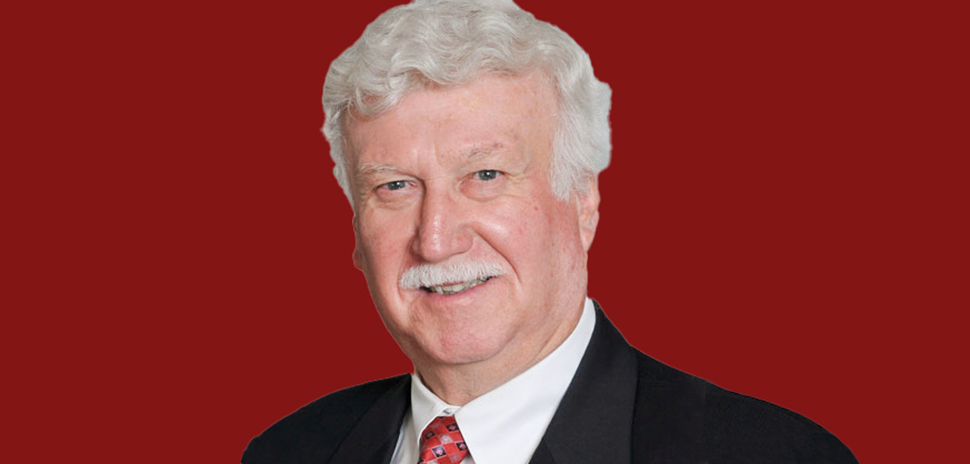 ONCOLOGY PIONEER
H. Paul Dorman
Chairman and CEO
DFB Pharmaceuticals and NanOlogy LLC 
Many current cancer drugs can be so toxic, their effectiveness is limited in treating tumors found in the pancreas, bladder, ovaries, lungs, and prostate, for example. So an advanced, tech-based treatment based on nanoparticles that are injected directly into tumors is offering cancer patients new hope.
The tiny particles remain in the tumor and are slowly released over time, possibly making the treatment more effective than traditional chemotherapy. The promising development is the work of a Fort Worth company called NanOlogy, which was formed in 2015 by H. Paul Dorman's DFB Pharmaceuticals firm in collaboration with CritiTech and US Biotest.
In November, NanOlogy said it enrolled patients in a Phase 2a test of its proprietary nanoscale treatment for lung cancer, which it called the most lethal form of cancer with the highest mortality rate. Preliminary reports are encouraging, it added.
Dorman's role in the advanced biotech isn't surprising. He's been a leader in the area pharmaceutical scene for three decades, having co-founded holding company DFB in 1990 with the acquisition of DPT Laboratories from Alcon. He grew DFB into a portfolio of healthcare companies with operations in Texas, New Jersey, Germany, and Canada. Besides continuing to lead DFB, Dorman is involved in many philanthropic efforts.
Perhaps most notably, in 2019 the biotech pioneer gifted first-year tuition to 60 students in the inaugural class of the TCU and UNTHSC School of Medicine in Fort Worth. —G.H.
---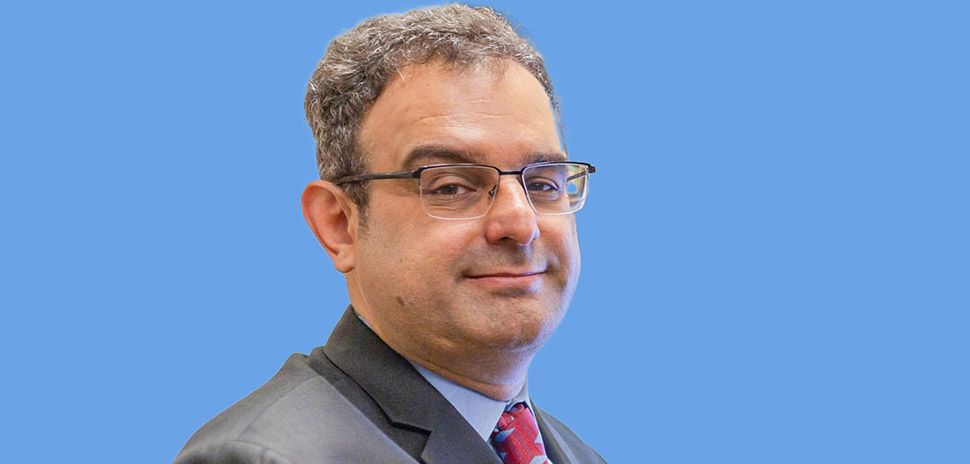 SENSOR SCIENTIST
David Lary
Professor of Physics
UT Dallas
Lary's focus is on keeping people—such as those venturing into unknown environs like a disaster area—out of harm's way. And the applied physics data scientist is doing just that with his work at The University of Texas at Dallas and his lab at the new IQHQ in Richardson.
Lary, the founding director of UTD's Center for Multi-Scale Integrated Intelligent Interactive Sensing, or MINTS, concentrates on remote sensing. That includes nine "sentinel types" from satellites to wearables, to autonomous robotic teams, to sensors deployed across dense urban environments. For example, Lary helps stakeholders deploy autonomous robots and sensors into an area to survey it for any kind of danger.
"This can be of particular value when we have a contaminated environment," he says. Recently, Lary and his team were invited by U.S. special operations forces to demonstrate their autonomous technology at Ft. Story in Virginia Beach, Virginia.
"The demonstration task at this particular event was related to disarming chemical, biological, radiological, and nuclear devices," he says. "For them to acknowledge that we were the only people doing this type of extensive operation was really quite gratifying and surprising, because we've done all of this on a miniscule budget."
Other uses for the sensing tech, Lary adds, include helping schoolchildren avoid absenteeism, providing information in the event of a terrorist attack, and assisting public entities dealing with drought conditions. —M.A.
---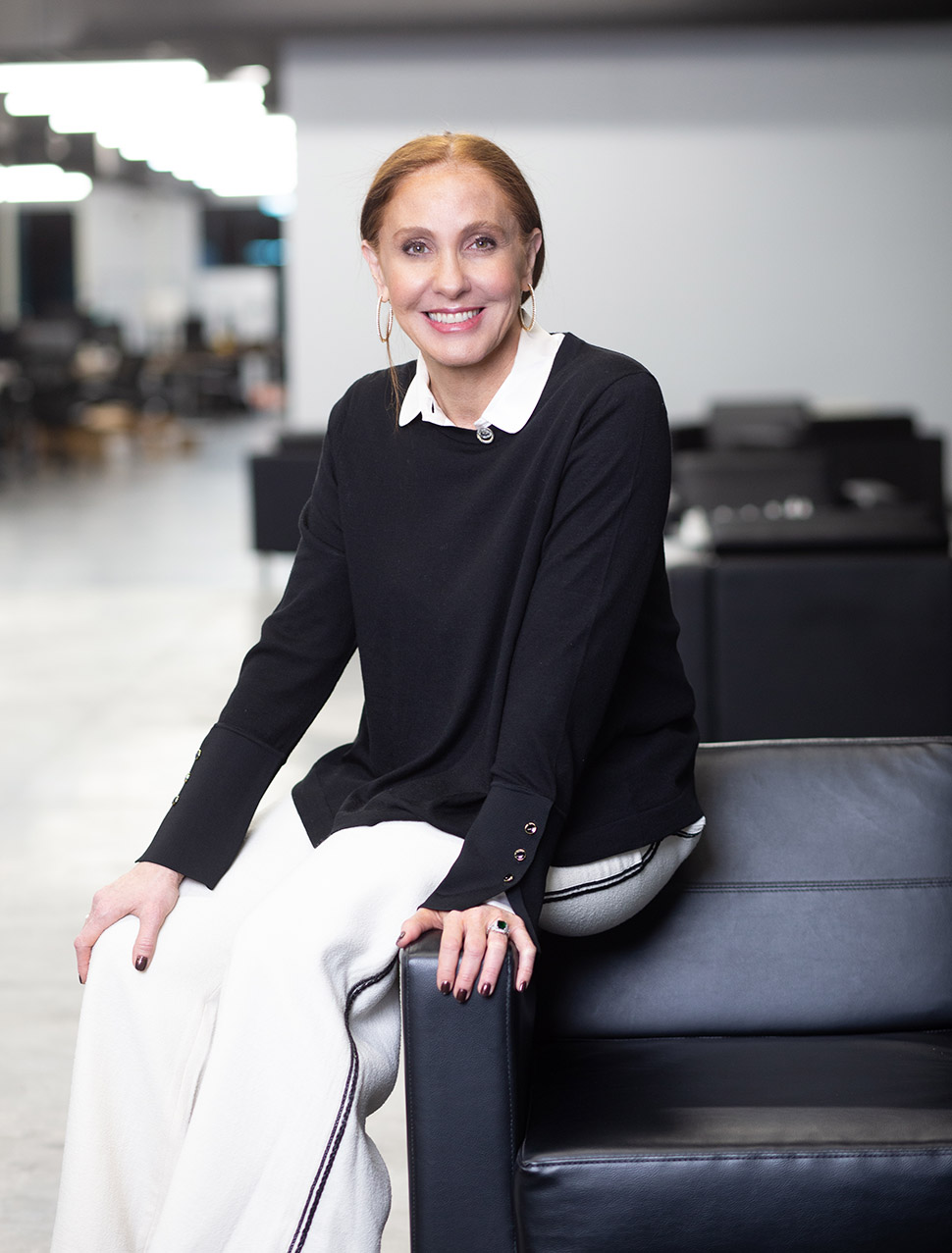 ROBOTIC REVOLUTIONARY
Mirna Abyad Baloul
President, COO, and Secretary of the Board
Spacee
Baloul is the legal brain helping protect and advance the transformative products coming these days out of Spacee, the Dallas-based computer vision- and AI-powered startup for retailers and consumer brands. A former patent attorney, senior counsel, and global strategy manager at Texas Instruments, the Spacee president often travels the world touting the company's interactive HoverTouch systems and Deming shelf-mounted robot, which provides stores with precise supply-chain data.

She describes the latter as "bleeding-edge technology that is basically revolutionizing retail," potentially saving customers billions of dollars that are lost in poorly tracked or out-of-stock inventory.

Spacee currently boasts 14 "patent families," equating to about 60 to 70 patent applications worldwide, as it looks to defend its devices at every stage of development, she says. After meeting Spacee founder and CEO Skip Howard when she was giving an IP presentation to his computer vision team, Baloul says she found it "next to impossible" not to join the company herself. "It's always exciting to walk in the office and see what's going on today, and see all the wonderful things," she says. —Q.P.
---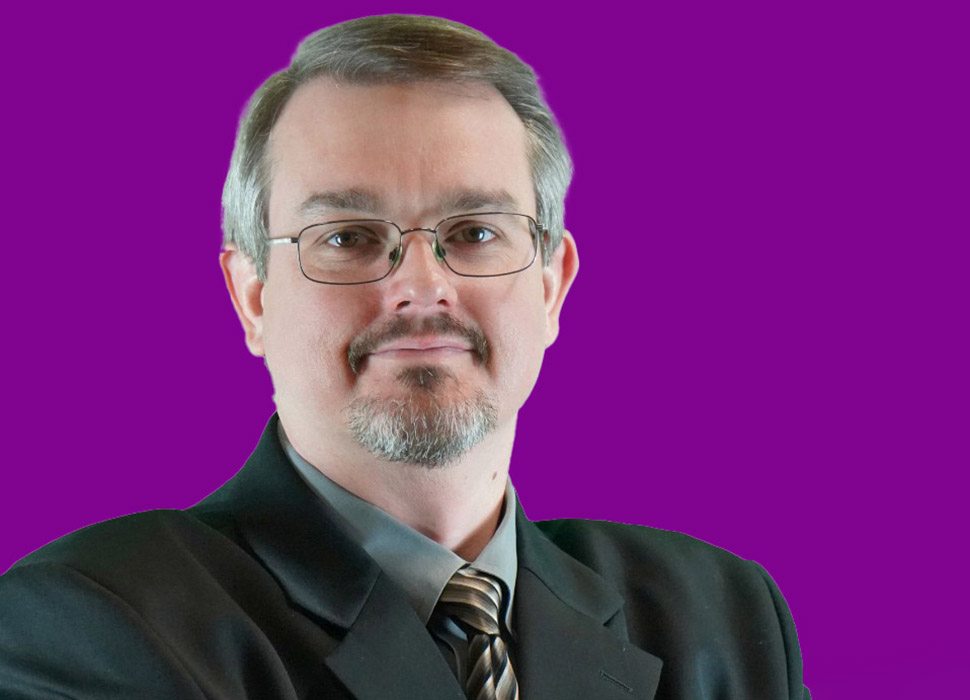 LOGISTICS LEADER
Adam Crossno
Founder and CEO
OnAsset Intelligence
Crossno's OnAsset Intelligence is a pacesetter in real-time logistics. Founded in 2005, the company came up with supply-chain tracking and management solutions even before Apple unveiled its first smartphone—and long before supply-chain management issues became headline news.
Today the Irving-based company leverages AI and ML to enable real-time tracking of shipments, minimizing supply-chain hassles for its customers.
"We were one of the first to focus on tracking and monitoring individual shipments regardless of the truck or container they were in," Crossno says. OnAsset was also the first to gain FAA approval for an active tracking device for air cargo and assisted in the rollout of Pfizer's COVID-19 vaccine.
"The future is all about using real-time data to make extremely fast business decisions and deliver new layers of service and visibility to end customers," says Crossno. —M.A.
---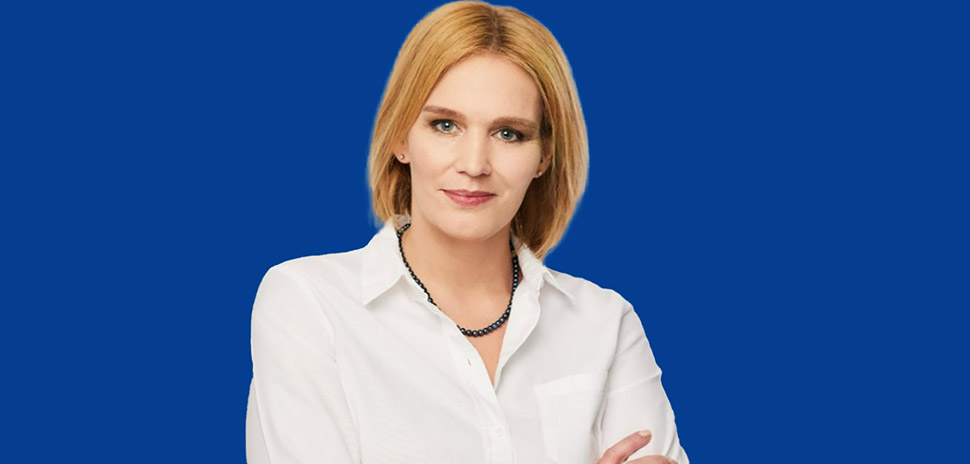 BIOTECH BOOSTER 
Gabby Everett
Director of Business Operations & Strategy and Site Head
BioLabs at Pegasus Park
Since launching in March 2022 with 37,000 square feet of coworking lab and office facilities, BioLabs at Pegasus Park has helped boost the North Texas region's growing status as a biotech center.
Everett notes that the cost of doing science—particularly life science—"is pretty high," with companies easily spending $2 million to $3 million "before doing a single experiment." Coworking spaces like BioLabs "help de-risk the science," she says, and lab coworking space is "ideal for advancing breakthroughs."
By locating at BioLabs, companies can put their investment dollars toward science and talent rather than space and equipment, Everett says, lowering the barriers to entry.
"BioLabs also provides startups with a supportive network of fellow entrepreneurs and industry connections to get them on the right path sooner," creating a "highway to get game-changing treatments to trials quicker," she says.
That's led to fast growth, meeting four-year projections just six months after launch. Lauding Texas' collaborative spirit, she says, BioLabs works closely with partners in the ecosystem—from corporate sponsors and universities to accelerators and venture firms.
Investment in North Texas is increasing as other regions have taken notice, she adds, "and a lot of that investment is coming from the coasts." Many biotech companies are moving to North Texas from the West Coast and the northeast, and local universities are convening at Pegasus Park while churning out "game-changing science in a hotbed of entrepreneurship," she says. Everett believes all these moves will catalyze the North Texas biotech scene "from burgeoning to booming." —D.S.
---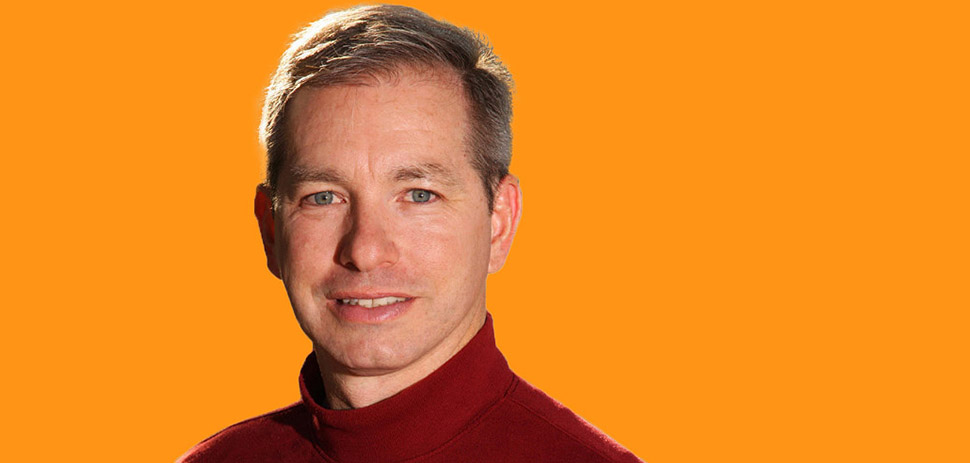 SIGNAL SAGE
Andrew Silver
Co-Founder and CTO/CISO
Tango Networks
A force in telecom and a prolific inventor, Silver received his 100th patent in late 2021—many related to Tango's work giving businesses control over mobile voice, messaging, and data in a "work-from-anywhere world."
Then, in 2022, he helped Tango hit the same milestone with its 100th patent. Based in Frisco and Leeds, England, Tango launched a service last August that provides mobile communications to frontline and deskless workers—such as delivery and in-home services people—turning any "bring your own device" phone into a fully featured business line.
When he's not bagging patents, Silver is speaking at industry forums and serving on the board of the IEEE Dallas Communications & Vehicular Technology Society. Oh, and did we mention he's a helicopter pilot? That's what we call taking off. — D.S.
A version of this story was originally published in Dallas Innovates 2023.
Quincy Preston, David Seeley, Glenn Hunter, Sandra Engelland, Lance Murray, Maroof Ahmed, and Leslie Barker contributed to this report.

Read Dallas Innovates 2023 online
Take a journey into the heart of North Texas business. Our annual magazine takes you on a tour of the innovative and creative forces shaping the future.
WHAT ARE YOU INNOVATING? Let us know.

Get on the list.
Dallas Innovates, every day.
Sign up for our daily digest to keep your eye on what's new and next in Dallas-Fort Worth.