Meet the social impact innovators who are driving change for a better tomorrow, here and beyond. These trailblazers are among the Future 50 in Dallas-Fort Worth, our editors' picks of forward-thinking innovators who are shaping their industries and communities.
From philanthropy to entrepreneurship, they're using groundbreaking technologies and solutions to create positive change for people and society: Lyda Hill supports groundbreaking causes, George Tang prepares Texas students for success, Opal Lee worked to get Juneteenth recognized as a national holiday, Kelli Mumphrey offers breastfeeding solutions for events, David Burrows is saving pollinators and increasing crop output, Tiffani Martin promotes tech inclusion for people with disabilities, and Kevin Patel is addressing the veteran suicide crisis.
The Future 50 in Dallas-Fort Worth were featured in Dallas Innovates 2023 magazine.
By Quincy Preston, David Seeley, Glenn Hunter, Sandra Engelland, Lance Murray, Maroof Ahmed, and Leslie Barker.
Photos of David Burrows and Tiffani Martin by Michael Samples.
---
FUTURE 50 | IMPACT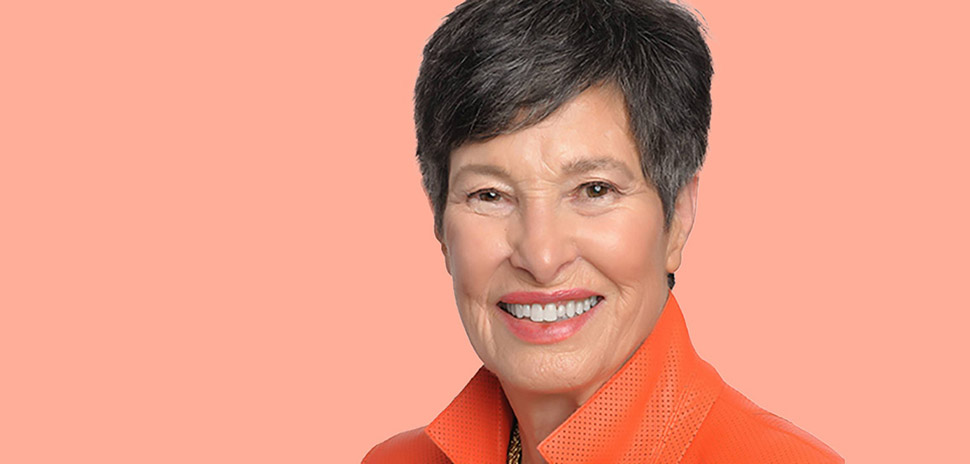 PHILANTHROPRENEUR
Lyda Hill
Founder
Lyda Hill Philanthropies and LH Holdings

When Hill became one of five recipients last year of the prestigious Carnegie Medal of Philanthropy—alongside Dolly Parton, no less!—the national recognition seemed fitting, and maybe even overdue. After all, the Dallas investor and philanthropist has led the way for years in supporting a variety of groundbreaking causes, from urban greenspace and life sciences like cancer research to food safety and motivating women and girls in STEM fields.
Hill aimed to promote Dallas-Fort Worth's life sciences ecosystem, for example, by helping develop the 23-acre, biotech-oriented Pegasus Park office development. The campus includes a social impact hub called the Water Cooler, which offers flex space to high-impact nonprofits for collaboration and is the biggest shared nonprofit space in Texas. 
The daughter of Al Hill Sr. and Margaret Hunt Hill and the granddaughter of H.L. Hunt, the legendary Dallas oil billionaire, Hill became a member of The Giving Pledge in 2010. The pledge, created by Melinda and Bill Gates and Warren Buffett, commits those taking it to leave the bulk of their wealth to philanthropy. Hill went a step further, pledging to donate the entirety of her fortune to charity. Hill, a breast cancer survivor, gave $50 million to The University of Texas MD Anderson Cancer Center, for instance, and was an early donor to research leading to the Moderna COVID-19 vaccine through her Lyda Hill Philanthropies.
Other causes benefiting from Hill's vision and generosity include Klyde Warren Park, the Center for BrainHealth, and the Perot Museum of Nature and Science. — G.H.
---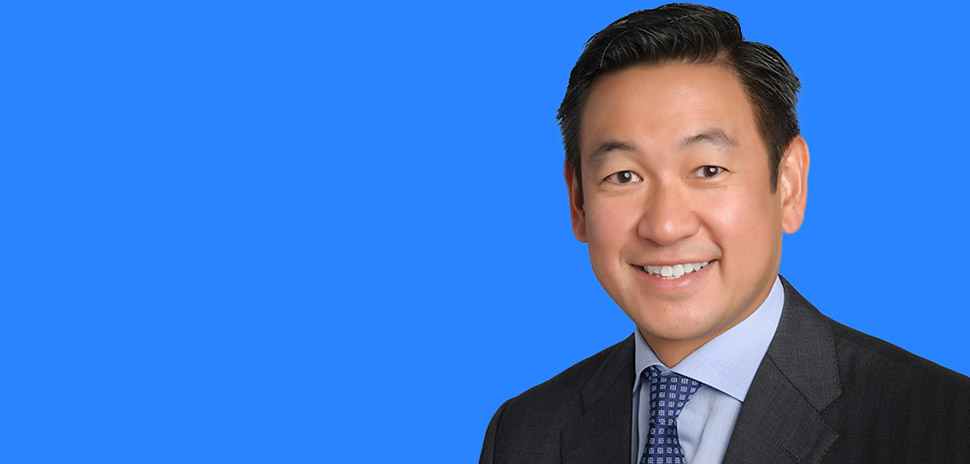 RESIDENT ENTREPRENEUR
George Tang
Managing Director, Communities Foundation of Texas
Tang wants to ensure kids are "equipped to conquer the world." At CFT, he works to prepare all Texas students to graduate from high school ready for college, career, and life. 
"A solid education is what prepares them for college and career success," he says. "Every day, we get a chance to impact low-income, first-generation kids by providing them with the solid footing they need to achieve anything they want."
Tang, an entrepreneur who co-founded NYC-based Rosetta, sold the business and spent three years as a stay-at-home dad—"the hardest job ever." Returning to Dallas in 2009 with a new perspective, Tang focused on challenges and gaps in the education system, particularly the "opportunity gap" that exists from income disparity. This led him to join CFT's initiative, Educate Texas, where he could merge his entrepreneurial passion with his desire to help all students succeed.
Through his work at Educate Texas, Tang is working to provide every student in Texas with a solid foundation for their future. —Q.P.
---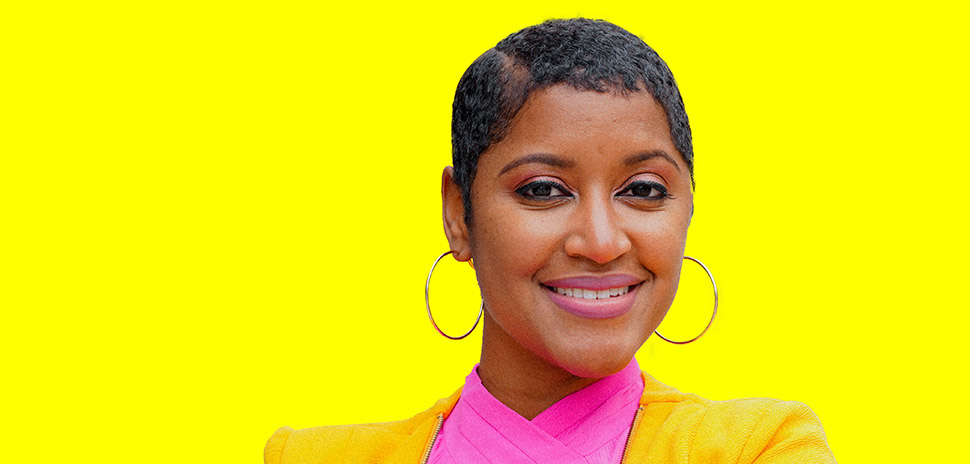 BREASTFEEDING BOSS
Kelli Mumphrey
Founder and CEO
MilkSpace LLC
Following the birth of her second daughter in 2014, Mumphrey, a U.S. Navy veteran, had a hard time finding places to nurse her baby or pump breast milk while out and about.
MilkSpace LLC, a pop-up company founded in 2018, was born out of her frustration. Initially the Dallas-based venture offered a 10-by-10-foot tent that provided women attending events with breastfeeding essentials. After landing support from such North Texas organizations as Impact Ventures and the Veteran Women's Enterprise Center, Mumphrey was able to up her game.
Today the company boasts an 18-foot climate-controlled trailer with a "lay space" for mothers to breastfeed and pump and store breast milk during events. Convincing event planners to include her service in their budgets is still a challenge. She points out to them that some women resort to breastfeeding and pumping in public restrooms and asks: Would you eat your food knowing it was prepared in a public restroom?
She's also committed to providing her service on an in-kind basis at events in predominately black communities, where fewer mothers breastfeed than the national average. "Ultimately, my goal is to develop a Mobile MilkSpace fleet with regional offices enabling events to be serviced throughout the nation," she says. —S.E.
---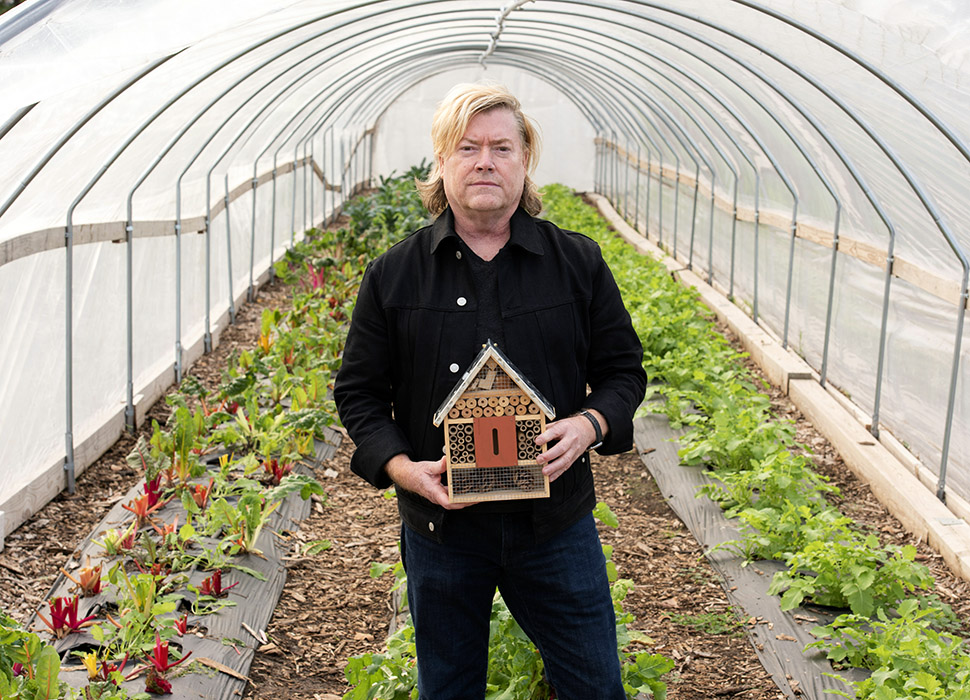 POLLINATION PIONEER
David Burrows
Founder and Managing Director
ArkEarth
Something's buzzing, flapping, and fluttering in Big D—and it's all part of a new venture to save pollinators.
Burrows, whose first job was with Mark Cuban's Broadcast.com, also worked at Yahoo before launching several Dallas-area startups. When the pandemic hit, he and his wife, Margaret, decided to get buzzed—in the best sense.
"We wanted to do something meaningful," he says. Burrows had been helping a friend bring a nonprofit that was researching bees and hive collabs from the Netherlands to Texas. "So I said, 'What if we did our own foundation? We can create something to help save honeybees, but also butterflies and bats.' All the pollinators." That led to the launch of ArkEarth, a nonprofit with a mission to save bees and pollinators while helping to increase crop output in food deserts as much as 30%.
ArkEarth's first project was with Restorative Farms, a nonprofit that's partnering with DART to create an "agrisystem" in South Dallas through community gardens and urban farms. ArkEarth put beehives in the one-acre Hatcher Station Farm and will fill them with honeybees this spring. It's also branching out to bumblebees for a large greenhouse project with Profound Farms near McKinney.
"Honeybees constantly fly to the top and get trapped," Burrows says. For other pollination accelerators, ArkEarth offers butterfly enclosures and bathouses from the "Shark Tank" startup BatBnB. "Bats pollinate at night, so they're the night crew of the pollination group," Burrows says.
More buzz is brewing with ArkEarth's new e-commerce site; projects with the Fairmont Hotel and a tiny-house development in Sherman; and two other startups: Hivessence, an organic honey-infused selfcare brand, and Hiveshine, which will offer honey-infused liquors and more.  —Q.P.
---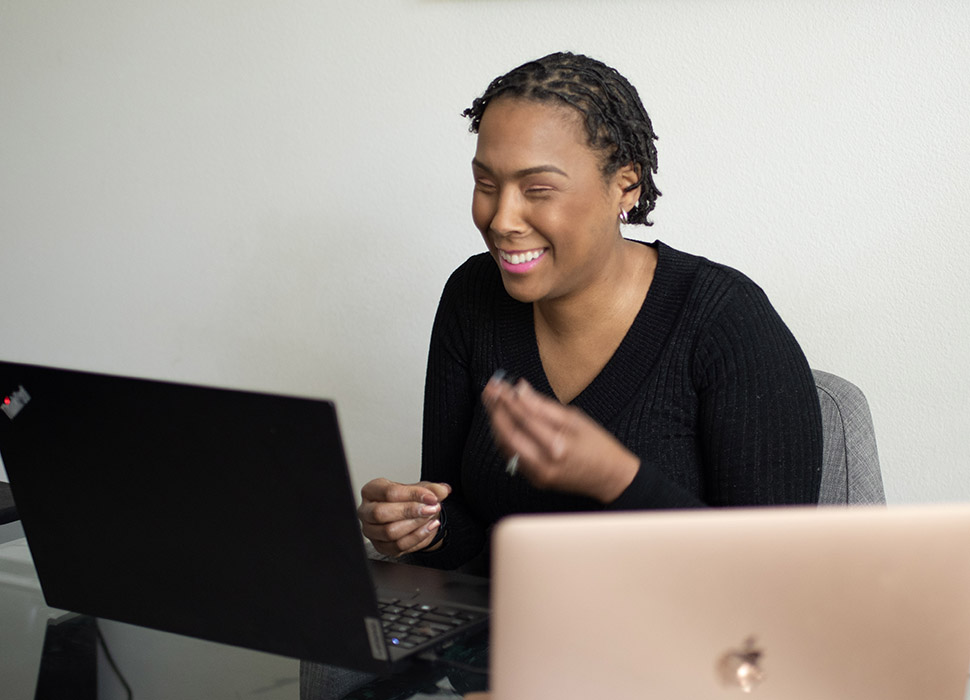 ACCESSIBILITY ADVOCATE
Tiffani Martin
Founder
JancynCo and VisioTech
You'd think going blind shortly after starting a company would be enough to force the founder to simply close its doors. But not Martin.
Losing her sight to diabetic retinopathy at age 28 only fortified her determination to make a go of her digital marketing startup JancynCo. It did even more: It inspired her to create a JancynCo subsidiary called VisioTech.
The social impact company educates companies and organizations on ways to advance technology inclusion for people with disabilities. That includes building accessible websites across both desktop and mobile applications and providing workplace sensitivity training.
The "eureka moment" leading to VisioTech's founding came when Martin had to relearn hardware and software to keep JancynCo afloat after losing her sight. It wasn't easy, and it made her realize many more people were facing similar difficulties.
Roughly six years after starting JancynCo, Martin now is motivated to hire more people with disabilities for the company and to place them in creative roles. At VisioTech, her focus is hiring consultants within the digital tech space to help pivot or jump-start careers.
As tough as the pandemic was overall, Martin notes that it also "forced the entire global workplace into a new way of working." That served to level the playing field and enable those with disabilities who are confined to their households to work remotely now. —S.E.
---
CRISIS CHALLENGER
Kevin Patel
Founder and CEO
HermTac
Patel and HermTac are keenly aware that suicides among active-duty military personnel and post-9/11 veterans are four times as high as deaths that occur during combat. As a result, the company has made doing something about that alarming statistic its latest mission.
Housed at the UT Dallas Venture Development Center Research Office, HermTac is creating "bespoke precision mental health programs" to tackle the veteran suicide crisis. Patel spent a month last fall in rural Alaska, where suicide rates among Alaska Native vets are especially high, for example. The company's programs there have included helping promote the new three-digit 988 Suicide and Crisis Lifeline, deploying an AI-based audio "mood ring" visualization to enhance training for 988 staffers, and developing free micro-credentialing certifications to equip more people to help in mental health crisis situations.
HermTac started life rapidly producing masks and face shields for VA hospitals and first responders during the COVID-19 pandemic. From there it shifted to providing portable, in-home "communications cases" so that thousands of rural veterans could access telemedicine, which led to its latest iteration.
In September, the company was one of 30 finalists—out of more than 1,300 submissions—in Phase 1 of the Department of Veterans Affairs' Mission Daybreak, a $20 million "grand challenge" to reduce veteran suicides. It previously picked up three national innovation award wins in the VA COVID-19 Maker Challenges from the Veterans Health Administration Innovation Ecosystem and the Challenge America nonprofit.
So, what's next for HermTac? "More making for the public good," Patel says. —S.E.
---
SOCIAL ACTIVIST
Opal Lee
National Juneteenth Museum
Often described as the "grandmother of Juneteenth," Lee lobbied for decades to get June 19 declared a national holiday before President Joe Biden signed a congressional bill into law last June.
For years the retired educator, now 96, would walk 2.5 miles each June 19 to publicize the effort.  The walk's length symbolized the 2.5 years it took for black Texans in Galveston to receive the news in June 1865 that President Abraham Lincoln had issued the Emancipation Proclamation in January 1863, abolishing slavery.
In 2016, Lee trekked 1,400 miles from Fort Worth to Washington, D.C., to press the case for an official federal holiday to Congress and then-President Barack Obama. 
In 2021, with success at last, Lee told CBS DFW that the new holiday is "not a Texas thing or a Black thing. It's an American thing."  Lee, who was born in Marshall and moved to Cowtown in the 1930s, was a nominee for the 2022 Nobel Peace Prize for her Juneteenth crusade. What made it especially personal: On June 19, 1939, 500 rioters burned down her family's home in a mostly white area of Fort Worth. 
Today, plans have been drawn up for a National Juneteenth Museum to be built on Fort Worth's Historic Southside, where the intrepid Lee operated a small Juneteenth Museum for years. The $70 million project will help empower neighborhood residents with the likes of storefronts, residences, and an incubator for small business. It's projected to open on Juneteenth 2024.
Demolition has already begun at the museum's site in Fort Worth's Historic Southside neighborhood, with plans to break ground for the project later this year. —G.H.

Read Dallas Innovates 2023 online
Take a journey into the heart of North Texas business. Our annual magazine takes you on a tour of the innovative and creative forces shaping the future.
WHAT ARE YOU INNOVATING? Let us know.

Get on the list.
Dallas Innovates, every day.
Sign up for our daily digest to keep your eye on what's new and next in Dallas-Fort Worth.