The future is now, and these business disruptors are leading the way. The trailblazers are among the Future 50, our editors' picks of forward-thinking innovators who are shaping their industries and communities with groundbreaking technologies and solutions.
From chargeback management to urban planning, here are visionary leaders using cutting-edge technology and strategies to transform the industries they work in. Whether it's simplifying the process of caring for aging loved ones, creating more sustainable air travel, or revolutionizing product assembly, these changemakers are leaving their mark on the business world.
The Future 50 in Dallas-Fort Worth were featured in Dallas Innovates 2023 magazine. Check out the full list here.
Written by Quincy Preston, David Seeley, Glenn Hunter, Sandra Engelland, Lance Murray, Maroof Ahmed, and Leslie Barker. 
Photos of Srii Srinivasan, Nate Henderson, Ahmed Qureshi, and Joshua Shane by Michael Samples.
---
FUTURE 50 | ENTERPRISE

CAREGIVER SOLUTIONIST
Michael Walsh
Co-Founder and CEO 
Cariloop 
Walsh co-founded Cariloop in 2012, aiming to create an app to help people find suitable nursing homes or senior living facilities for their loved ones. That goal came out of experiences he and co-founder Steven Theesfeld had early on.
"Steven's future father-in-law was diagnosed with cancer while we were in college, and then my grandfather had significant health issues right after we graduated," Walsh says. After navigating the "very real challenges" of a complicated healthcare system, they decided "to ensure that no caregiver ever has to experience this process alone."
Now, about a decade later, Richardson-based Cariloop has grown to pursue its vision of creating "the global standard for the way we support caregivers, families, and each other." In 2022 alone, Cariloop became a Certified B Corporation, made the Inc. 5000 list for the first time, and released its first annual impact report, all while continuing to build a coalition of employers and partner organizations. It also recently launched an Education Support service line, Walsh says, creating "the same incredible experience we create for caregivers navigating the healthcare system for a loved one, but instead for parents navigating the education system for their child." 
During the pandemic, "the entire playbook from our early days had to be thrown out and rewritten," he says, with the company evolving and pivoting "to continue achieving our growth objectives and enhancing our culture."
Looking forward, Walsh says, "I couldn't be more optimistic and bullish about Cariloop's path and the work we're doing to create a material, positive impact for communities, companies, and caregivers in our society."
His hope for the future? "That we as a country and global community more widely recognize the extraordinary contributions and sacrifices made by working caregivers and parents every day," and that we "weave the necessary support mechanisms into our country's infrastructure" to allow for "continued advancement and prosperity across generations." —D.S. 
---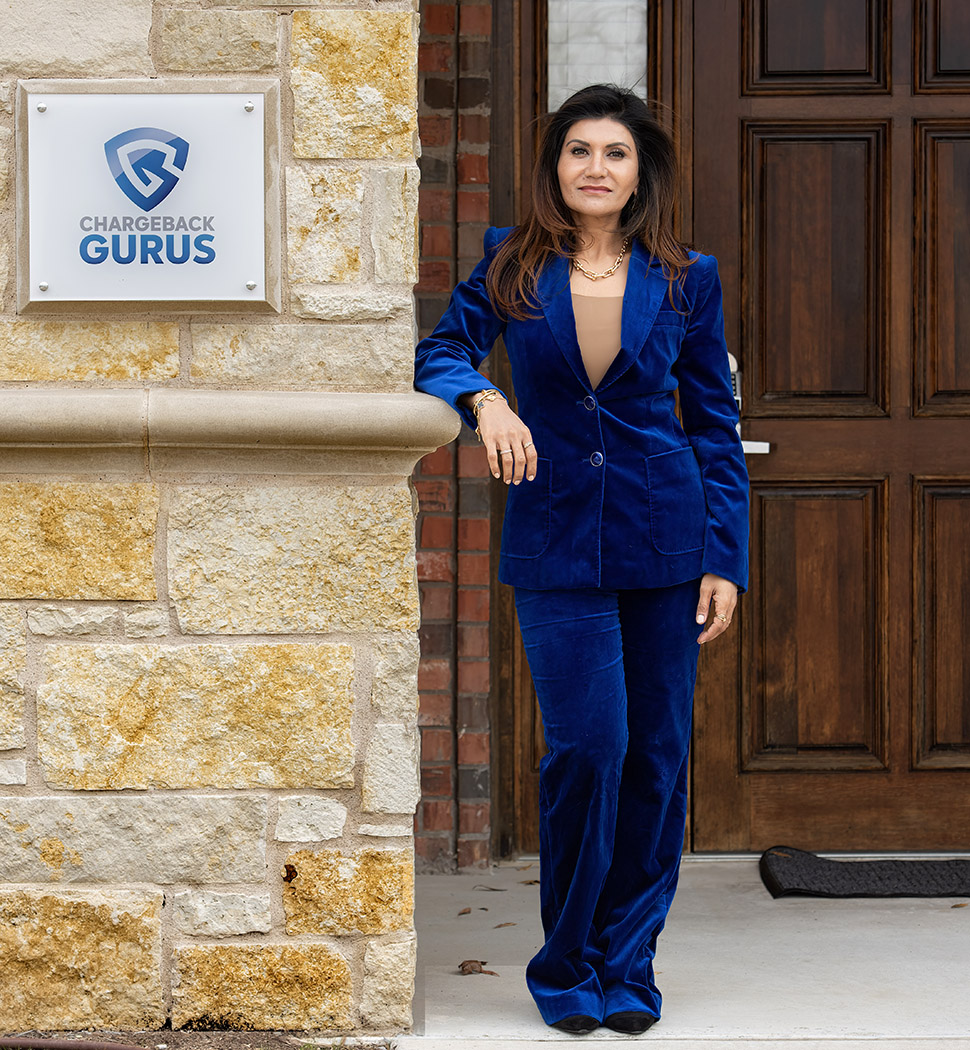 CHARGEBACK CHANGEMAKER
Srii Srinivasan
Co-Founder and CEO
Chargeback Gurus
Srinivasan and Co-Founder/President Suresh Dakshina started Chargeback Gurus after experiencing chargeback challenges themselves in their previous business operating an international call center.
Working through the problems, they discovered there wasn't any available guidance for dealing successfully with chargebacks, which are reversals of funds after a consumer disputes a credit or debit transaction with the bank that issued their card. 
The co-founders took what they learned and began helping other businesses recover money lost to chargebacks, launching Chargeback Gurus in 2014. The company since has recovered about 70% of its clients' chargebacks, which adds up to a whopping $2 billion-plus in recovered revenue. 
McKinney-based Chargeback Gurus, which specializes in AI-based on-demand analytics for companies including "large enterprise merchants," also focuses on risk management and e-commerce fraud prevention. 
"Every chargeback tells a story, and we need data science to understand these stories to make meaningful business decisions that impact our clients," Srinivasan says.
The company's offerings can prevent future chargebacks by providing predictive and prescriptive analytics, detecting trends and anomalies, and helping merchants track and understand the root causes of their chargebacks, she says, adding, "We operate by the axiom 'Prevent what you can and fight what you can't.'" 
The company grew rapidly during the pandemic, when more people shopped online, and in 2022 was ranked No. 961 on the Inc. 5000 list of the nation's fastest-growing companies. It's aiming now to expand into new international markets including Europe, Latin America, and the Asia-Pacific region.  —S.E. 
---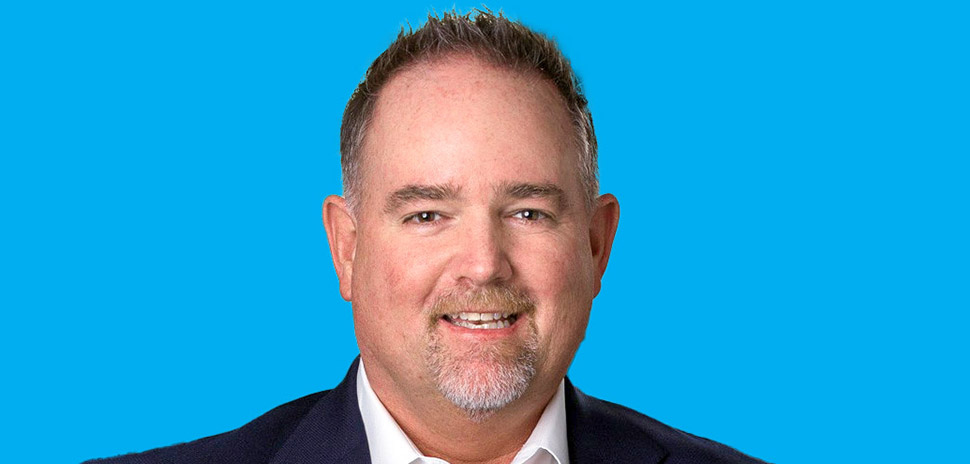 ELECTRIC TRANSFORMER
Joel Austin
SVP and Chief Digital Officer
Oncor Electric Delivery
With 30 years of experience, Austin leads the fundamental transformation of how Oncor shares information with roughly 10 million customers.  Part of the solution? An analytics platform—Grid Echo—designed and built by a cross-functional team "replays" outage events to help improve future response and understand grid distribution.
Reviews are visualized in a map view or a schematic—all with an aim to slash time for post-event analysis from days to mere minutes. One stakeholder says Grid Echo could "move the needle" for Oncor's distribution operations in the future, noting that the company has identified another 25 use cases for the platform so far.  —G.H.
---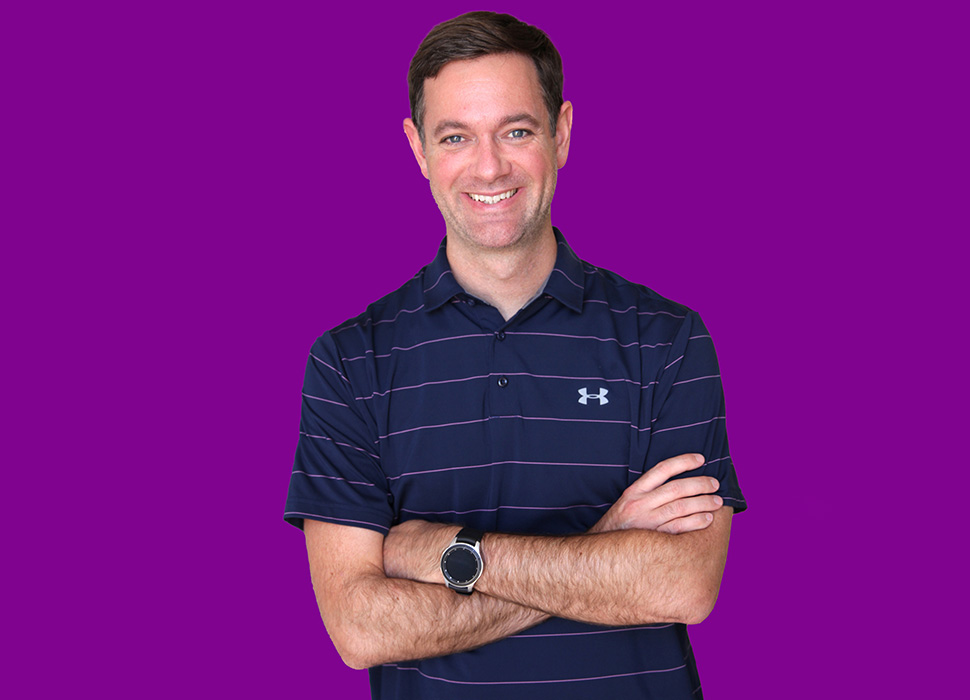 INSURANCE INNOVATOR
Jack Hooper
Founder and CEO 
Take Command Health 
There's something compelling about a company that starts out life as the personal mission of its founder. Consider, for example, Take Command Health—a tech-enabled, consumer-centric healthcare service that Hooper started after his wife became pregnant with twins.
Amid all the excitement of the impending birth loomed a big question: How much would the pregnancy, the delivery, and her hospitalization cost? While Hooper's situation was a positive one (two babies!), he was keenly aware that many people face an abundance of frightening and expensive medical conditions—as well as confusing payment and insurance choices. And though the Affordable Care Act had just started offering insurance to those who couldn't previously afford it, Hooper wondered, "What good is a market if no one understands it?"
He set out to provide less expensive, more understandable options for health benefits that are more tailored to individuals—via Health Reimbursement Arrangements—than traditional, one-size-fits-all group health plans are. HRAs are tax-advantaged, employer-based plans that reimburse employees for their qualified medical expenses.
About eight years after its founding, Hooper's Dallas-based company now employs 100 people and offers its services in all 50 states. He says Take Command has become a recognized leader in Qualified Small Employer Health Reimbursement Arrangement administration for small employers, launched the first-to-market Individual Coverage HRA platform, and is the only HRA administrator to also offer full-service, in-house, individual enrollment support.
"Our products are the 401(k) of healthcare," Hooper says. "Employers get to set a budget, and employees get more choice to pick a plan that fits them. Everyone is better off."  —L.B.
---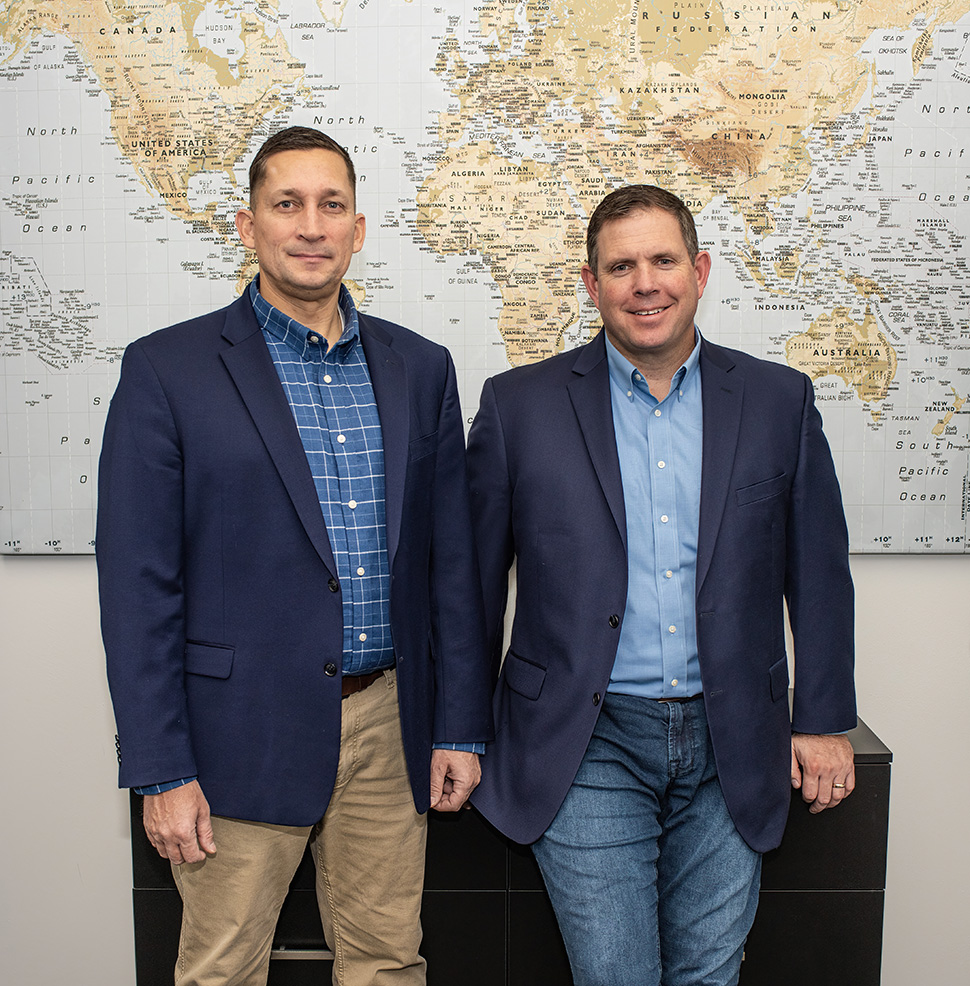 INSTRUCTION INNOVATORS
Ahmed Qureshi & Nate Henderson
President and COO; Chairman and CEO
BILT Incorporated
BILT aims to do to paper instructions what Google Maps did to paper maps. With its interactive 3D instructions, it's well on its way to removing the dread many of us feel when we encounter the words "Some assembly required."
Instead of trying to follow a printed manual with text and illustrations, or a video that just captures the camera's perspective, the BILT app provides users with animated instructions allowing them to manipulate 3D images to view steps from any angle.
"They can zoom in and tap on a part or tool," Henderson says. "The steps are play/pause—which allow users to work at their own pace—and include voice and text guidance."
Grapevine-based BILT has experienced triple-digit growth every year for the past three years, landing a spot on the Inc. 5000 list from 2020 to 2022. Its app now is available in 10 languages in more than 170 countries and has millions of users. BILT clients include Weber Grills, Home Depot, NordicTrack, and, more recently, the U.S. Navy and Air Force.
"In the federal space, BILT increases readiness by enhancing standardized training," Qureshi says. "It helps personnel learn their jobs quickly, safely, and correctly while providing data insights to track compliance, increase competency, and generate feedback."
BILT's app-based instructions aren't just easier to follow, they're better for the environment, too. "We also want to help brands recognize the opportunity to be better stewards of the planet by dramatically reducing paper waste," Henderson says. —S.E.
---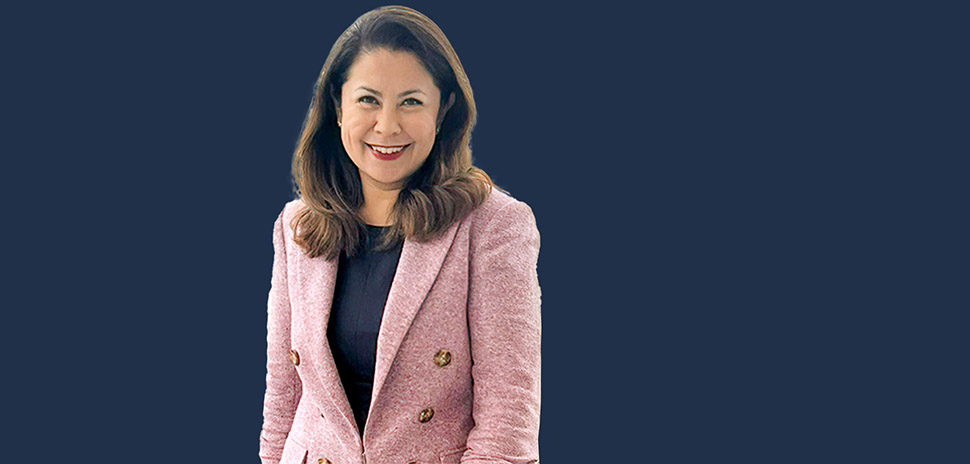 ASSET ACE
Charmaine Tang
President
ORCA AG
Tang is the "first 'boots on the ground' in America" for Swiss-based ORCA AG, a software and services company targeting wealth and asset managers with its intelligent administration tool.
"ORCA is forever transforming global wealth and asset management," Tang says. "Everything from how wealth and asset owners and advisors store, analyze, share, and communicate information; to how wealth structuring, asset management, tax, compliance, and succession planning are done, and beyond."
The company is funded by nine "founding families"—including some from the U.S.—who are also among its first clients. Tang's No. 1 focus now? Growing the firm's U.S. presence five years after its 2017 launch.
"ORCA has spent most of its existence in stealth mode," she says. "What started as 20 beta clients dedicated to experimenting with new ways of organizing data and documents for ownership structures has turned into a tried-and-true solution for helping hundreds of clients across nearly 20 countries."
The uncertain economy hasn't dampened her bullish outlook. "I believe that history has shown that innovation and discoveries are born during tumultuous, disruptive times," she says, citing how the Dark Ages led to the Renaissance. Tang points to macro trends supporting the success of the rollout. These include the increasing complexity of the business world, driven by globalization and the growth of the private markets; the growing focus on compliance and governance; the ongoing transition of wealth to the next generation; the exponential growth of the global private markets and deals; and the increasing digitization of services.
"We're ready to make some noise," she says. —Q.P.
---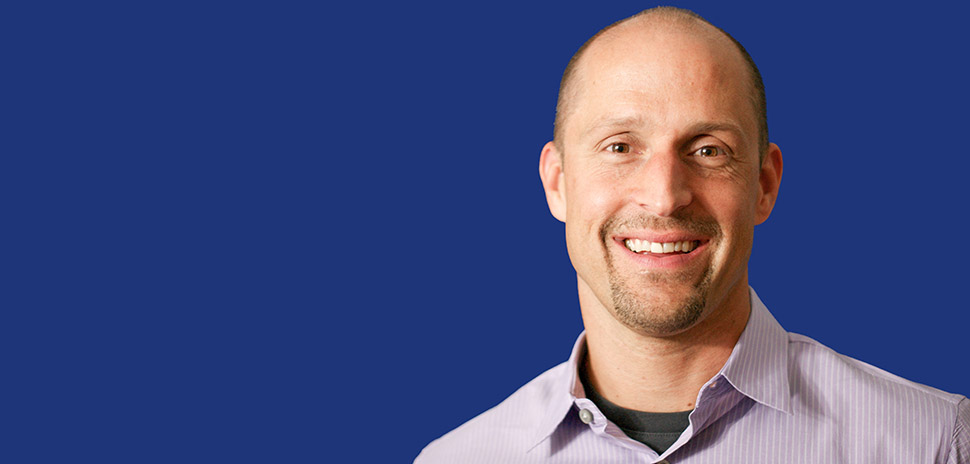 AIRLINE OPTIMIZER
Tim Niznik
Director of Analytics
American Airlines
The world's largest airline is using data science and advanced analytics to make air travel safer and more efficient and sustainable, according to Niznik. The Fort Worth-based company, which carries an average of more than half a million passengers each day, is applying artificial intelligence and machine-learning models to better understand and adapt to severe weather conditions, for example.
It's also using ML to help prevent cyber fraud and to track aircraft sensor data, resulting in timely repairs. In addition, American is saving jet fuel and reducing CO2 emissions with smart-gating technology at its DFW, Charlotte, and Miami hubs.
"This new technology uses advanced data analytics and optimization modeling to track the runways where aircraft are scheduled to arrive and depart, and then automatically assigns arriving flights to the nearest available gate," Niznik says.
DFW alone has saved more than 15 hours of aircraft taxi time a day, which translates to around 870,000 gallons of fuel and 8,300 metric tons of CO2 annually. It's also reduced instances of arriving aircraft having to wait for a gate by more than 50%.
A new strategic partnership with Microsoft is accelerating American's move to the cloud,  allowing for greater access to data by scaling up AI/ML across the organization. —S.E.

---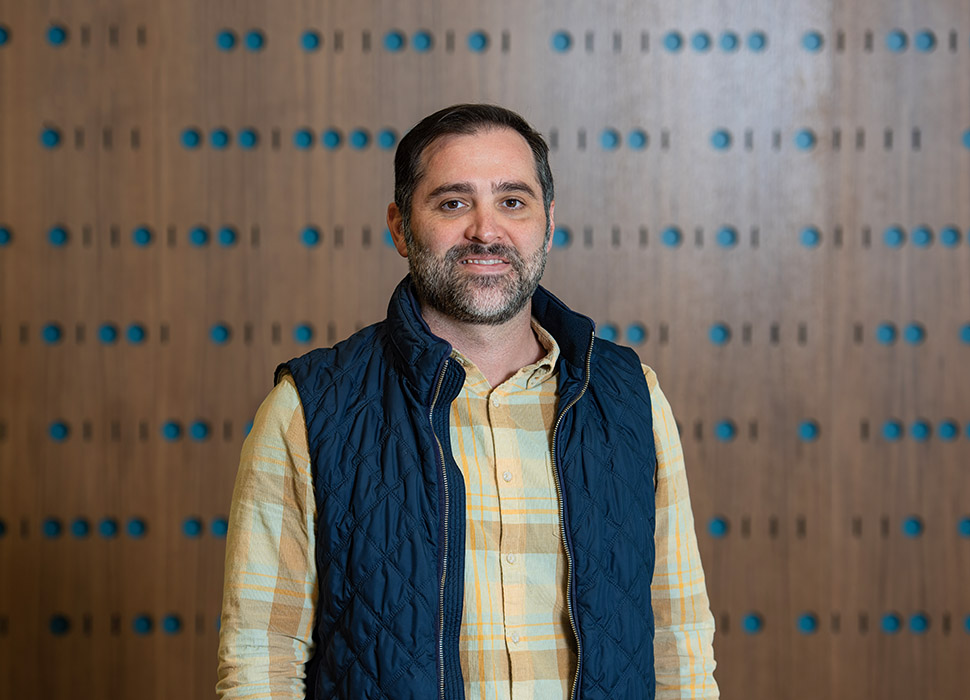 CITIES SUPERMAN 
Joshua Shane
Project Manager and Urban Planner
AECOM
Shane, who helps lead the urbanism and transportation planning group at AECOM, a Dallas-based infrastructure consulting firm, is on the front lines of the movement using technology to build smarter cities. One of the biggest challenges of the movement, he says, is figuring out what communities—and those providing services to the communities—really want from smart-cities tech. 
"There is no one-size-fits-all solution for communities to use technology to increase efficiencies, improve safety, provide equity, and increase quality of life," he says. 
But the effort's benefits can be enormous, he adds, not least by identifying and closing internet connectivity gaps. "Ultimately, a cascading benefit of implementing smart-cities tech is bridging the digital divide by providing equitable access to high-speed broadband/Wi-Fi to areas which may have been historically underserved." 
Another way to enhance urban areas by making them better places to live is to connect development and public transportation, Shane says. As a result, he's been involved with AECOM's transit-oriented development at Arapaho Station in Richardson, for example. The city reduced parking requirements there, freeing up land for live/work units and amenities to draw people to the area.
"Agencies are maximizing the value of the land by working with cities and developers to redevelop empty parking lots and outdated transit centers into modern urban developments, which can catalyze sleepy transit station areas into vibrant communities," Shane says.  —S.E.
---
LEADERSHIP LUMINARY
Sindhu Avalokita
Vice President 
Jacobs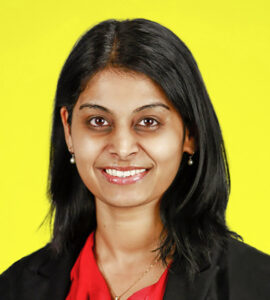 Avalokita is vice president and operations leader for North Texas and Oklahoma at Jacobs, a global business consulting and services enterprise that relocated its headquarters from Pasadena, California, to Dallas in 2016. In her role as leader of Jacobs' People & Places Solutions line of business in those geographic areas, Avalokita says she aims to deliver on the company's commitments to its clients, creating an environment that supports the workforce and partnering with sales and leadership to build a pipeline of projects.
A champion for Jacobs' brand, Avalokita joined the Dallas Regional Chamber's Leadership Dallas program and cites courage, being genuine, and leading by example as key attributes of good leaders. One Jacobs employee who was mentored by Avalokita praised her on LinkedIn: "She has gone above and beyond to allow me to leverage my skills to bring value to our business and most importantly positioned me to grow as a leader. Her commitment to our people and their success is extremely inspiring."
A native of India, Avalokita is a two-decade veteran with Jacobs, having previously worked in areas including finance and project control and as a civil and transportation engineer. Jacobs, which boasts about 60,000 employees across 50 countries, shifted its brand focus in 2019 from construction and engineering to becoming what it called a "technology-focused solutions" company.
Today it's aiming to create a more connected, sustainable world, the company says, from intelligence and infrastructure to space exploration. —G.H.
A version of this story was originally published in Dallas Innovates 2023.



Read Dallas Innovates 2023 online
Take a journey into the heart of North Texas business. Our annual magazine takes you on a tour of the innovative and creative forces shaping the future.
WHAT ARE YOU INNOVATING? Let us know.

Get on the list.
Dallas Innovates, every day.
Sign up for our daily digest to keep your eye on what's new and next in Dallas-Fort Worth.