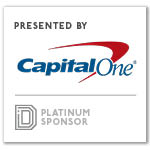 Baker Ghanim, who grew up working in his family's tire business, says he came to realize over time that the way tires are ordered never seemed to change. As a result, he founded Bedford-based oToGrip, a software platform for managing cars in a shop that's aimed at independent tire-only dealers and tire dealers who do service.

"With the possibilities offered by current technology, I saw an opportunity to help tire dealers become more competitive and efficient," he says.
Now, Ghanim is aiming to scale his business to a national level and attract more tire dealers to his platform. To accomplish that goal, he applied—and was selected as one of 13 participants—in the 2023 Capital One Accelerator program, which is designed to help entrepreneurs propel their businesses forward.
Developed and facilitated by Capital One, in partnership with The DEC Network and The University of Texas at Dallas, the Accelerator program is an intensive, 12-session program that provides startup founders with tools for developing their business plans, building new connections, fine-tuning their business pitches, and becoming capital-ready. Participants have an opportunity to present their pitches live at Dallas Startup Week to a group of investors and industry experts. Participants will have the opportunity to win awards over $50K.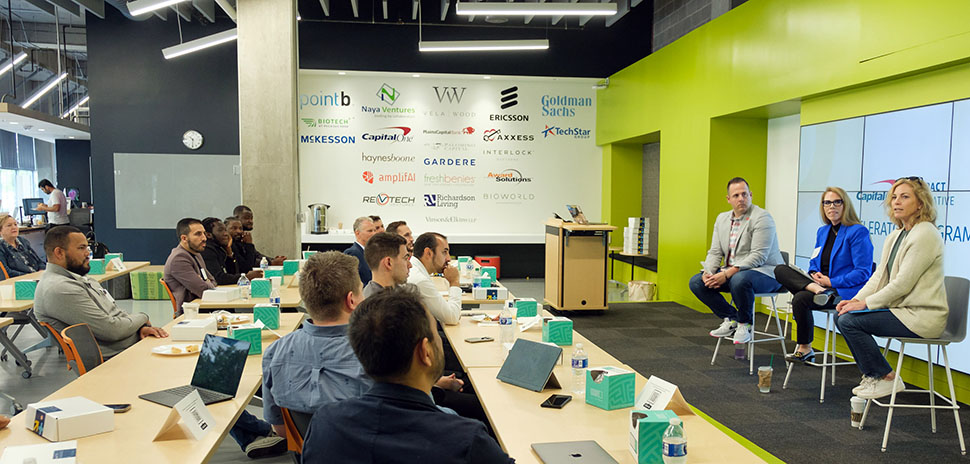 The Accelerator program, now in its second year, is part of Capital One's Impact Initiative. The initiative is a five-year, multimillion-dollar commitment to supporting growth in underserved communities, closing gaps in equity and opportunity, and supporting racial equity, affordable housing, small businesses, workforce development, and financial well-being.
Read on to meet the program's 2023 participants.

13 Startups Fueling Change and Innovation in the Automotive Ecosystem
These trailblazing ventures picked for the Capital One 2023 Accelerator program aim to reshape auto-related industries.
AUTONOMOUS ADVOCATE
Yaman Awad
Founder and CEO, AVAI Corp.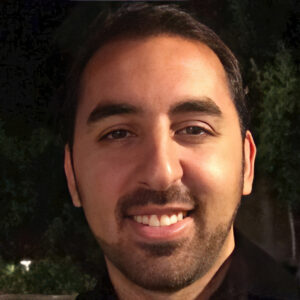 AVAI, which stands for Autonomous Vehicle Artificial Intelligence, has set out to accelerate the adoption of autonomous driving technology with what it calls industry-leading expertise. Under Awad and others with years of experience in designing, building, and managing the largest AV fleets, the company says its proprietary solutions provide scalable services that lower the barrier to entry for innovation in the field. The Irvine, Calif.-based company's services include designing cutting-edge vehicle architecture, providing quality system integrations, and offering data collection resources as well as data handling.
---
EDUCATION APOSTLE
Lisa Bailey
Principal CEO/Founder, FeaturesFirst Auto
Bailey says she founded FeaturesFirst Auto because even though transportation is propelled by technology, traditional driver's training has been "left behind" in its archaic ways. An education technology and skills development company, FeaturesFirst offers customized "learn by text" programs that prepare teens and existing drivers to learn about vehicle safety technologies, zero-emission vehicles, and sustainable mobility. With a goal of reducing the number of collisions on public roads, the West Covina, Calif.-based startup says its programs promote behavior change and increase knowledge retention by up to 50%. Read more in this Q&A.
---

INSURANCE INNOVATORS
Edward Bolles and Josh Minsky
COO and Co-Founder; Founder, Suretys Inc.
Suretys offers a private mortgage-like insurance product for the auto industry that helps individuals get lower interest rates for vehicle purchases, avoiding co-signers as well as predatory lenders. The New Haven, Conn.-based company was started after Minsky, a millennial, was turned down for a car lease because he lacked the credit history the lender required. Loan risks for people with good cash flows are scored by Suretys' algorithms using AI and machine learning, eliminating the need to rely on conventional credit scores. Learn more in this Q&A with Minksy.
---
RECORDS REVOLUTIONARY
Ethan Branca
Founder, AutoTrac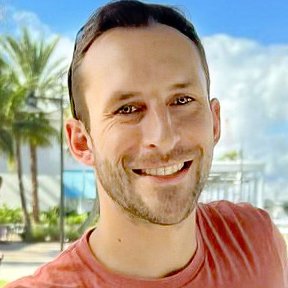 AutoTrac says it's the first digital depository for vehicle records, utilizing decentralized blockchain technology to secure vital data. Branca founded the West Palm Beach, Fla.-based company out of his frustration over the lack of such consolidated information. AutoTrac's innovative wallet system, anchored to each vehicle via the VIN, aggregates the likes of sale documents, title, registration, and service and repair records. The platform also provides vehicle owners with configurable privacy settings for controlled access to the vehicle's records, which will stay with the vehicle throughout its lifetime. See this Q&A for more.
---

SECURITY SAGE
Kennith Burks
Founder and CEO, CarKenny
CarKenny is a car security app for parents and multi-vehicle households. Conceived by Burks as a "Ring doorbell-type system for cars," the app provides real-time location tracking, remote access, electric vehicle controls (for checking battery capacity, for example), and maintenance and fuel tracking. Burks came up with the idea for Anaheim, Calif.-based CarKenny—which uses AI to aggregate car data for 33 brands and more than 153 million vehicles—after he was pulled over for speeding and didn't have any way to document the actual speed he'd been driving. Read more in this Q&A.
---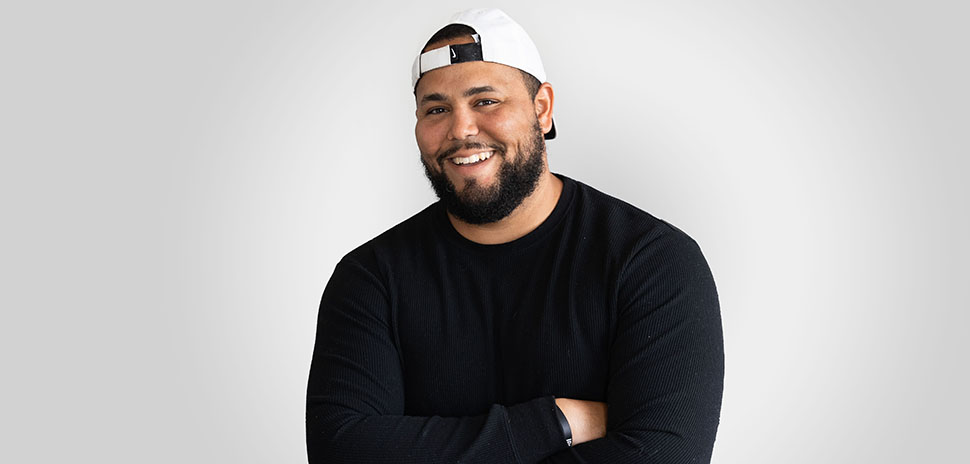 TRAILBLAZING LENDER
Sean Franklin
Founder, CommandFi
CommandFi is a pioneering, minority-owned auto lending marketplace aimed at providing transparent, bias-free financing, with a focus on direct-to-consumer electric vehicles like Tesla and Rivian. Under founder Franklin, the fintech's online, indirect-lending platform has consumers submitting their loan application in less than five minutes, then reviewing the best matches and selecting a lender for preapproval. Tampa-based CommandFi says its network, called Wide-Eye, promotes competition, simplifies the loan comparison process, and provides lenders and consumers alike with actionable insights.
---

TIRE TITAN
Baker Ghanim
Founder, oTo Grip
North Texas-based oTo Grip has developed a proprietary software platform that connects independent tire dealers to suppliers through a solution that makes tire ordering easier and more efficient. The Bedford company's simple shop management system automatically decodes the vehicle's scanned VIN to ensure ordering the correct parts. It also offers such features as SMS (Short Message Service) vehicle status updates, a tire-specific inventory system, CRM (Customer Relationship Management), and shop workflow management. Find out more about oTo Grip and its founder Ghanim in a Q&A here.
---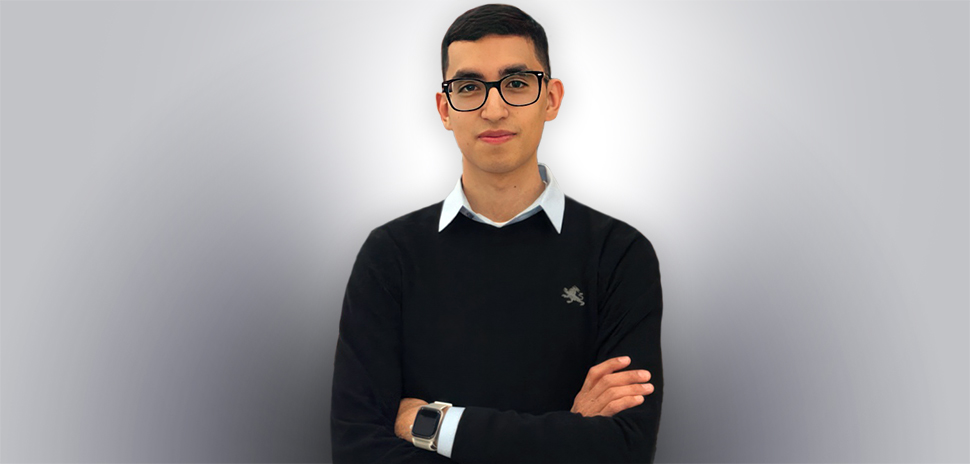 SOFTWARE SAVANT
Fernando Herrera
Founder and CEO, Tire Base LLC
Tire Base provides a cloud-based, point-of-sale software system that's focused primarily on tire retailers, wholesalers, and online sellers. The software aims to simplify tire business operations by creating quotes and invoices, tracking inventory as well as customer vehicles and payment terms, managing multiple locations, and providing notifications any time there's a variance on end-of-day reports. The system was developed by Herrera, whose tire-oriented YouTube channel has more than 11,000 subscribers. Read more about Herrera and North Las Vegas, Nev.-based Tire Base in this Q&A.
---
LOGISTICS LEADER
Olakunie Okunrinboye


Founder, Tahcar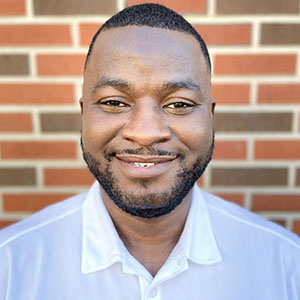 Tahcar is a Tracy, Calif.-based software company aimed at providing cost-effective logistics solutions for automotive retailers. Founded by Okunrinboye, an experienced car sales professional, the company says its DriveTahcar product is a marketplace for transporting vehicles efficiently by insured trucks. Dealerships and local truck drivers alike register and arrange for deliveries on the transparent, user-friendly portal. Jobs can include everything from dealer trades, auction pickups and service loaner drop-offs to service-customer vehicle pickups and sold vehicle deliveries. Dealers see the itemized costs before scheduling a delivery, and drivers get paid immediately once the job's completed.
---

MARKETPLACE MATCHMAKER
Shane Reinert
Founder and CEO, Highroad
Online platform Highroad is an automotive matchmaker, allowing private sellers to compare, search, and select offers in one place while helping retail dealers easily source the inventory they need. The Westminster, Colo.-based company's aggregate platform filters the criteria that are most important to the seller, then connects them with a nationwide network of established buyers to provide up to five qualified offers—all for free. Founded by Reinert and run by automotive experts, engineers, entrepreneurs, and data scientists, the company calls itself the Kayak or Zillow of car sales.
---
AUCTION CZAR
Marouane Sadoq


Co-Founder, Green Light Auto Auctions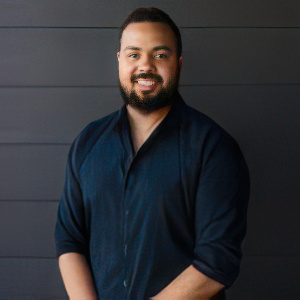 After noting how companies with remote operations thrived during the pandemic, co-founder Sadoq decided to create Green Light to allow people to sell their cars for maximum value without ever leaving their homes. Virginia Beach, Va.-based Green Light is a mobile auction app that facilitates an inspection of each car and then connects their private owner with dealers willing to pay the most for the vehicle. Sadoq, a former software engineer turned used-car dealer, talks more about the company and its founding in this Q&A.
---
EV EXPONENT
Alan Shtraks
Co-Founder and CEO, Recharged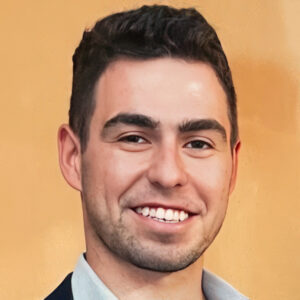 Recharged, which calls itself the most complete electric vehicle buying solution, provides the first end-to-end ecommerce marketplace designed specifically for used EV buyers and sellers. Shtraks says dealers currently "treat EVs like ICE vehicles," while information and data about EV purchases are fragmented. That complicates EV ownership and leads to slower adoption rates, he says. Richmond-based Recharged's used EV marketplace, on the other hand, not only makes electric vehicles more accessible and affordable for consumers, but also serves dealers, fleets, and others making the EV transition. Read more in this Q&A.
---

WEB3 PIONEER
Keith Wilson
CEO, Klearcoat Labs
Klearcoat Labs is a minority-owned company leveraging Web3—the internet's next-generation, decentralized web—in order to offer products and services empowering auto brands, suppliers, and dealerships. Using artificial intelligence and blockchain technology, Atanta-based Klearcoat creates digital replicas of automotive products that enable auto companies to streamline their production processes, cut costs, and reach new customers in ways that previously were impossible. Under CEO Wilson, Klearcoat's debut product, called Helix, is a first-of-its-kind automotive NFT platform and marketplace that can open up new revenue streams and engage customers earlier, the company says.
Capital One is a Dallas Innovates Platinum partner. "Highway to Innovation: Startups Put the Pedal to the Metal to Get Capital Ready during Business Bootcamp" was written and edited by Dallas Innovates' brand studio. 

Get on the list.
Dallas Innovates, every day.
Sign up to keep your eye on what's new and next in Dallas-Fort Worth, every day.