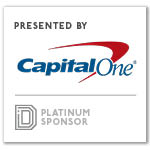 Tire Base LLC offers a specialized, cloud-based, point-of-sale software system that primarily caters to tire retailers, wholesalers, and online sellers. The software, conceived by Fernando Herrera, aims to simplify operations within the tire business. Functions like creating quotes and invoices, tracking inventory, managing customer vehicles and payment terms, overseeing multiple locations, and providing notifications for any end-of-day report variances have been made easy and efficient through the platform.

Having grown up in the tire industry, Herrera was no stranger to the challenges and intricacies of the business. He began his journey selling tires, then transitioned to the wholesale division and eventually operated a Mobile Tire Shop unit. That's when Herrera started a YouTube channel where he shared his tire installation experiences. The channel quickly gained traction and currently boasts over 11,000 subscribers.
"I started making YouTube videos on how I was installing tires on the go. People started reaching out with questions I once had, and it felt good to help people with finding answers I had to learn on my own," Herrera said.
The entrepreneur saw an opportunity for impact by simplifying and educating business owners about the tire industry. Tire Base's POS system is a testament to that commitment.
When the Capital One Accelerator program announced its focus on the automotive industry, Herrera saw an opportunity to elevate his startup. As a respected financial institution, Capital One could provide him with invaluable insights to get his startup to the next level.
Herrera is eager to meet investors, mentors, and peers in the industry and learn from them throughout the program. If North Las Vegas-based Tire Base is chosen as the winner of the pitch competition, Herrera plans to invest the winnings into a convention booth, one of the startup's target customer outreach methods.
Herrera says he "looks forward to continuing to serve the tire industry and its business owners." With Tire Base, Herrera aims to help automotive shops simplify operations and provide educational content to help others succeed.
READ NEXT
These trailblazing ventures picked for the Capital One 2023 Accelerator program aim to reshape auto-related industries.
Photo: Daniel Scott Photography; DI Studio

Capital One is a Dallas Innovates Platinum partner. "YouTuber Set to Streamline the Automotive Shops Through POS Cloud-Based Solution" was written and edited by the DI content studio. 

Get on the list.
Dallas Innovates, every day.
Sign up to keep your eye on what's new and next in Dallas-Fort Worth, every day.