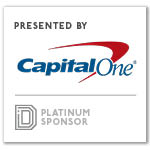 The tire industry has been around for over a century, but the way tires are ordered and managed hasn't changed much over the years. oTo Grip aims to change that. With a proprietary software platform that connects independent tire dealers to suppliers, its tech streamlines tire ordering, making it easier and more efficient.
Baker Ghanim, the founder of North Texas-based oTo Grip, grew up working in his family's tire business. He noticed the need for a more technologically advanced system in the tire ordering process. This led to the development of oTo Grip's platform, which automatically decodes a vehicle's scanned VIN, ensuring the correct parts are ordered. It also offers features such as SMS vehicle status updates, a tire-specific inventory system, CRM (Customer Relationship Management), and shop workflow management.
Ghanim was motivated to start his business by the desire to help tire dealers become more competitive and efficient. He saw the potential of current technology to revolutionize the tire industry, and he took it upon himself to seize that opportunity.
Ghanim decided to apply to the Capital One Accelerator program to build a scalable business model that could help oTo Grip reach more tire dealers. From the program, he hopes to develop a robust business model that can propel his business to the national stage and attract more tire dealers.
If oTo Grip is chosen as the winner of the pitch competition, Ghanim plans to invest the funds in hiring a sales manager. The move would help the company reach more tire dealers across the country and build a stronger brand.
Ghanim adds, "I feel incredibly blessed to be participating in the Capital One Accelerator program here in the metroplex. I'm excited about the opportunities it will bring for our startup and look forward to working hard to make the most of this amazing opportunity."
In a world where tech is rapidly advancing, Ghanim wants to help modernize the way tire dealers operate, making the process more efficient and competitive.
READ NEXT
These trailblazing ventures picked for the Capital One 2023 Accelerator program aim to reshape auto-related industries.
Photo: Daniel Scott Photography; DI Studio

Capital One is a Dallas Innovates Platinum partner. "oTo Grip: Innovating the Tire Business for the Digital Age" was written and edited by the DI content studio. 

Get on the list.
Dallas Innovates, every day.
Sign up to keep your eye on what's new and next in Dallas-Fort Worth, every day.