Tracy Irby
Director
TWU Center for Women Entrepreneurs
.…on avoiding five business plan mistakes, via the Denton Record-Chronicle.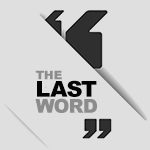 As New Year's Eve approaches, thoughts are turning to holidays, fireworks, and—yes—business plans for a whole new startup. That may be why December is National Business Plan Month, and Irby has the perfect way to celebrate it—by avoiding key business plan mistakes.
Writing in the Denton Record-Chronicle, Irby ticks off the mistakes she's seen too many entrepreneurs make as they lay their plans on the table:
Going overboard. Irby says to avoid "making it too long," and advises to avoid "fluff and wordiness" by sticking to pertinent business details.
Missing your target: Irby says some founders make the mistake of "misinterpreting their ideal client," noting that it's important to narrow down your range of target customers. You can save money on advertising by figuring out who's willing to spend money on your product.
Not keeping it real. Irby says some entrepreneurs have "unrealistic financial projections," assuming they'll top $1 million in sales right off the bat. Instead, they should be realistic about both their expenses and startup loans, and what they mean to a real bottom line.
Missing the competition. Irby says "misunderstanding competitors" is a common problem. A company doesn't have to be identical to yours to be a competitor. All sorts of businesses may be chasing the same dollar as you are, so be aware of who you're really up against.
Not doing your homework. Irby calls "insufficient research" a common business plan foible. "I once had a client who wanted to start a business that delivered meals to seniors," she writes. "I asked her if she had ever heard of Meals on Wheels, and her reply was 'no.'"
As National Business Plan Month comes to a close, those looking to start their own ventures can set themselves up for success. Irby's advice is clear: a well-thought-out business plan should be based on research and clear understanding of potential target audiences, competitors in the field, and realistic financial projections. 
For more of who said what about all things North Texas, check out Every Last Word.

Get on the list.
Dallas Innovates, every day.
Sign up to keep your eye on what's new and next in Dallas-Fort Worth, every day.