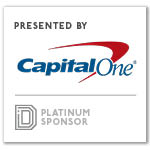 Ethan Branca, founder of AutoTrac, is on a mission to revolutionize the way vehicle records are handled. AutoTrac offers an innovative solution to the fragmented, paper-based process currently used to track vehicle history: a digital depository built on secure, decentralized blockchain technology.

Branca's frustration with the lack of consolidated vehicle information was the catalyst for the creation of West Palm Beach-based AutoTrac.
"How often have you wanted to know the previous history of a vehicle you were interested in purchasing? Or needed to find information about a previous repair without having to dig through a folder full of service invoices?" Branca asks. "The motivation to start AutoTrac manifested from firsthand frustration caused by the lack of clarity and accurate historical data of a vehicle's life."
The platform uses a unique wallet system, linked to each vehicle via the VIN. This digital wallet aggregates vital information such as sale documents, title, registration, and service and repair records, providing a complete history of the vehicle from the dealership to the present day. It also offers configurable privacy settings, allowing vehicle owners to control access to their vehicle's records.
Branca and his team decided to apply to the Capital One Accelerator program for guidance and expertise. Eying the potential scale and magnitude of AutoTrac, Branca aims to learn from industry experts to ensure the startup's path for success.
AutoTrac is strategically aligning itself to make a significant impact in the automotive industry. Branca says with the comprehensive benefits of the Capital One Accelerator program, he's enthusiastic about its potential growth and influence in the sector.
If chosen as the winner of the pitch competition, AutoTrac plans to invest the winnings in completing their MVP and launching the product to market through their test pilot service centers and affiliates, the founder said.
According to Branca, participation in the Capital One Accelerator program has already been a game changer for AutoTrac. The knowledge gained has offered a chance for proactive solutions, allowing the team to address potential issues before they become roadblocks to success.
With AutoTrac, Branca is not just creating a new product—he's working to redefine the way we understand vehicle history, one record at a time.
READ NEXT
These trailblazing ventures picked for the Capital One 2023 Accelerator program aim to reshape auto-related industries.
Photo: Daniel Scott Photography; DI Studio

Capital One is a Dallas Innovates Platinum partner. "Driving the Future of Vehicle History: How AutoTrac Aims to Revolutionize Vehicle Records with Blockchain" was written and edited by the DI content studio. 

Get on the list.
Dallas Innovates, every day.
Sign up to keep your eye on what's new and next in Dallas-Fort Worth, every day.