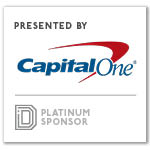 As technology reshapes the contours of commerce, Green Light Auto Auctions is carving out a niche in the car sales market. Co-founded by Marouane Sadoq, a software engineer turned used-car dealer, Virginia-based Green Light is a mobile auction app that's changing the way people sell their cars.

"I started noticing that companies thriving are the ones that give people the flexibility to do everything remotely," said Sadoq, referring to the rise of platforms like Zoom, Netflix, and Grubhub during the Covid-19 pandemic. "That's when I decided to create Green Light Auto Auctions, to give people who want to sell their cars the maximum value for it without leaving the comfort of their home."
The innovative auction app facilitates a comprehensive inspection of each car, then connects the private owner with dealers who may pay top dollar. The app's distinct advantage lies in its ability to help sellers get the maximum value for their vehicles, all from the comfort of their own homes.
Sadoq, together with his co-founder Priyank Patel, a former Capital One software engineer, applied to the Capital One Accelerator program to further refine and expand their venture. "The fact that it was specific to the automotive industry, as well as the Capital One culture that I learned about from my co-founder… we felt it was a no-brainer for what we are trying to achieve," Sadoq explained.
The pair hope to gain from the program by collaborating with other startups in the industry and "learning from previously made mistakes and gains by other companies through the programming provided by Capital One."
But the co-founders' ambitions don't stop at personal learning and growth. If Green Light is chosen as the winner of the pitch competition, they have a clear plan for the investment. "We have been selling cars on our platform, and our customers are happy with it, but it's still hard to get our name out there," Sadoq said. "We have a marketing plan to get to our target audience at the time when they are ready to sell their cars… we will make sure to invest the money on accelerating our growth locally and make our services available in other geographic locations."
Whether or not they clinch the top spot, Sadoq and Patel are determined to make the most of the opportunity the program presents. "Win or not, we still want to be part of the program, so we can share our experiences and mistakes with current and future cohorts," Sadoq said, his words capturing the collaborative spirit that underpins Green Light's mission.
READ NEXT
These trailblazing ventures picked for the Capital One 2023 Accelerator program aim to reshape auto-related industries.
Photo: Daniel Scott Photography; DI Studio

Capital One is a Dallas Innovates Platinum partner. "Green Light Auto Auctions: Pioneering Remote Car Sales in the Digital Age" was written and edited by the DI content studio. 

Get on the list.
Dallas Innovates, every day.
Sign up to keep your eye on what's new and next in Dallas-Fort Worth, every day.