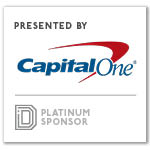 In an era where surveillance rings our doorsteps and smartphones double as wallets, why shouldn't our cars be just as smart and secure? This question led Kennith Burks, founder and CEO of CarKenny, to create a car security app designed specifically for parents and multi-vehicle households.

Described as a "'Ring doorbell' type system for cars," CarKenny offers real-time location tracking, remote access, and controls for electric vehicles like checking battery capacity. In addition, the app offers maintenance and fuel tracking, putting comprehensive car care at the user's fingertips.
Burks' brainchild was born of personal frustration. Pulled over for speeding, he found himself unable to dispute the charge due to lack of proof of his actual speed. This incident ignited the idea of leveraging AI to aggregate car data, providing real-time, accurate information for drivers. Today, California-based CarKenny supports data from 33 brands, spanning over 153 million vehicles.
Burks said, "As I started building CarKenny and attended business school, I began to think about who else could benefit from having access to this vehicle data via vehicle telematics. This led me to conceive of a 'Ring doorbell' type system but for cars, which became the foundation of my business idea."
His decision to apply to the Capital One Accelerator program came from the program's alignment with his business goals and the potential for extensive networking. Burks was excited about the prospect of gaining insights from seasoned mentors, and the reputation of Capital One played a significant role. Burks had even more impetus: The founder received "a personal recommendation from a friend who is an automotive founder and has previously attended accelerators, raising over $1 million in capital."
CarKenny's goals from the program are twofold. Firstly, it aims to establish valuable connections and gain comprehensive knowledge about the startup world. Secondly, the company is keen on piloting a clean mobility project and preparing its business for securing VC funding. In particular, Burks is interested in learning about the legal aspects related to startups and tips about scaling in the realm of artificial intelligence and low code options.
When asked about his plans if CarKenny wins the pitch competition, Burks said, "I plan to allocate the capital toward software development and marketing efforts to improve on our MVP and speed the word on what we're building in mobility and our impact on society."
In a world where technology is rapidly advancing, CarKenny aims to harness the power of AI to redefine the relationship between drivers and their cars. For Burks, the road to revolutionizing car security is just now beginning.
READ NEXT
These trailblazing ventures picked for the Capital One 2023 Accelerator program aim to reshape auto-related industries.
Photo: Daniel Scott Photography; DI Studio

Capital One is a Dallas Innovates Platinum partner. "CarKenny: A Security App Revolutionizing Vehicle Safety and Control" was written and edited by the DI content studio. 

Get on the list.
Dallas Innovates, every day.
Sign up to keep your eye on what's new and next in Dallas-Fort Worth, every day.