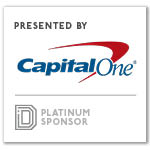 Lisa Bailey, founder and CEO of FeaturesFirst Auto, is on a mission to modernize driver's education. While the transportation sector is propelled by advancements in technology and sustainability, she says traditional driver's training has been "left behind in its archaic ways."

Bailey's ambition led to the establishment of California-based FeaturesFirst Auto, an innovative edtech and skills development company. The firm offers tailored "learn by text" programs aimed at equipping both teens and existing drivers with knowledge about vehicle safety technologies, zero-emission vehicles, and sustainable mobility.
"Transportation is driven by technology and sustainability, yet our driver's education has been left behind," Bailey said. "I founded FeaturesFirst Auto after witnessing firsthand the gap in our driver's education that inadequately prepares teenage and existing drivers to learn about safety vehicle technologies, zero-emission vehicles, and sustainable mobility."
Bailey's goal goes beyond mere education, though. The founder wants the lessons to stick. She hopes to usher in a behavioral change that could reduce the number of collisions on public roads.
FeaturesFirst Auto's approach to learning claims to increase knowledge retention by up to 50%, potentially leading to safer driving practices.
"Technology plays a crucial part in the transformation of vehicles and roads today. My concern for driver safety drives me to continue to develop educational solutions for my teenager and the generations to come," Bailey said.
Her dedication to reshaping driver's education recently led her to apply to the Capital One Accelerator program. According to Bailey, the program aligns perfectly with FeaturesFirst Auto's mission and offers an opportunity to build strategic relationships within the automotive industry.
"[It's] one of the few accelerators that's focused on the automotive industry and has developed a program to help me further develop my business plans to get FeaturesFirst Auto capital ready," Bailey said.
Through the Accelerator, Bailey hopes to gain industry insights that would enable her to craft driver's education programs that meet current and future demands as vehicle technologies continue to evolve.
In the event that FeaturesFirst Auto wins the Capital One pitch competition, Bailey has a clear vision for the prize money: "It takes a team to build! The winnings would go to expanding our team to support the growth of our business and the further development of our software infrastructure to educate 1 million drivers per year."
Bailey's commitment to improving road safety is clear in her work with FeaturesFirst Auto. "Every day, almost 3,700 people are killed globally in crashes involving cars, buses, motorcycles, bicycles, trucks, or pedestrians," she said. "Driver's education redefined with technology and sustainability in mind saves lives and creates an environment to support the public in this global shift in transportation."
In a world where transportation technology is evolving at breakneck speed, Bailey and FeaturesFirst Auto are working to ensure driver's education doesn't get left in the dust.
READ NEXT
These trailblazing ventures picked for the Capital One 2023 Accelerator program aim to reshape auto-related industries.
Photo: Daniel Scott Photography; DI Studio


Capital One is a Dallas Innovates Platinum partner. "Driving" Change: Lisa Bailey, The Education Apostle Behind FeaturesFirst Auto " was written and edited by the DI content studio. 

Get on the list.
Dallas Innovates, every day.
Sign up to keep your eye on what's new and next in Dallas-Fort Worth, every day.