As a young girl, I'd look up at the stars and get lost for hours. The stars meant possibilities—and to my eight-year-old mind, those possibilities were endless.
Today, looking at the state of women and funding in North Texas, that same starry sky can represent the countless opportunities connecting us in infinite ways. We know the view of a constellation can change according to perspective: As we explore what 2021 will bring to the region, we turned to the experts. We talked with some of the incredible women who are part of our constellation of female funders in DFW to get their take.
The picture is clear—from founder to funder, it's an exciting time to be a woman in the North Texas entrepreneurial cosmos. Regardless of the challenges (yes, there are a few), female investors and startup founders are hopeful about the opportunities in an ecosystem that's yet to reach its tipping point.
What's fueling their optimism?
North Texas women are making bold moves and boosting awareness of the Dallas region, even in a pandemic.

An increased use of videoconferencing is leading to greater connectivity.

Through pitch competitions, angel, and venture investment, female founders of color

 

continue to source and utilize capital opportunities.

The arrival of new VC firms to Texas has increased deal flow potential.

A new female-focused fund, led by Texas' youngest fund manager, launched in DFW.
The constellation of female funders in Dallas-Fort Worth is expanding
First, the good news: According to the State of Woman-Owned Businesses report by American Express, the number of female-owned businesses in the U.S. continues to rise, increasing 3,000 percent since 1972. In 2019, that number grew 21 percent, while all businesses increased by only 9 percent. Women are starting up companies more than ever before, especially here in Texas. A recent study by SmartAssets, a personal finance technology company, ranked Dallas-Fort Worth-Arlington as a top 10 place for female entrepreneurs, placing 10th with 24,383 woman-owned businesses.
With our high startup growth, moderate cost of living, and absence of a corporate income tax, it's no surprise that Texas is a growing home base for female founders.
But that doesn't mean it's easy 
In the same SmartAssets study, research shows only about 79 percent of women-owned businesses in the region break even or ever turn a profit. Access to deal flow, mentorship, education, and economic disparity are possible culprits.
And while women entrepreneurs will play a role in Texas' post-COVID economic recovery, many are being overlooked. Historically, female founders have been underestimated and underinvested in. Although women received a record-breaking amount of venture capital in 2019—$26.6 billion was invested in firms with at least one female co-founder, according to Crunchbase—that represented only 2.8 percent of all startup investment.
Without access to adequate funding, the potential of game-changing women-led companies will never be fully recognized. And economic disparities could continue to widen, especially for founders of color.
Minority founders have experienced an unmatched level of exponential growth: In 2019, women of color were responsible for the creation of 89 percent of new women-owned U.S. businesses—an astounding feat considering that they represent only 39 percent of the total female population, according to an American Express report. Black female founders, especially, are leading the charge toward business creation and growth.
Women of color continue to face disparities
Despite this, the average revenue of Black women-owned businesses is far lower than that of women-owned businesses as a whole—with a disparity exceeding all other minority groups. This has had a huge effect on the U.S. economy. According to the AMEX report, four million new jobs and $981 billion in revenue would be added if the average revenue of minority women-owned firms matched that of white women-owned businesses.
Closing the revenue gap for minority women-owned businesses would create a massive boost for our local economy, experts say.
How do we tackle this issue? A great way to start is by increasing the number of female investors.
Enter the rise of the female investor
Over the last 10 years, the percentage of female angels has increased exponentially, reaching 29 percent in 2019, up from 11.3 percent in 2009, per the 2020 Angel Funders Report.
This could be a game changer since female founders have a better chance of receiving funding from female investors. According to the Angel Capital Association, female investors are nearly 10 times more likely to care about a founder's gender than their male counterparts (51 percent women, 6 percent men). Women also are twice as likely to say the social impact is important in investing.
With more women considering angel investing—and better representation of women VCs—the opportunity for increased innovation, job creation, and financial parity is increasing.
Meet the Constellation


A dozen women making a difference 
Meet twelve North Texas female funders who are making our ecosystem constellation shine. They reveal the "why" fueling their efforts, the wins pushing them forward, and how the stars are aligning for our region in 2021.
These female funders are putting a focus on diversity in startup investing in North Texas and beyond.
THE FIRSTS
Margot Carter
Founder and President, Living Mountain Capital; Co-Founder, Cien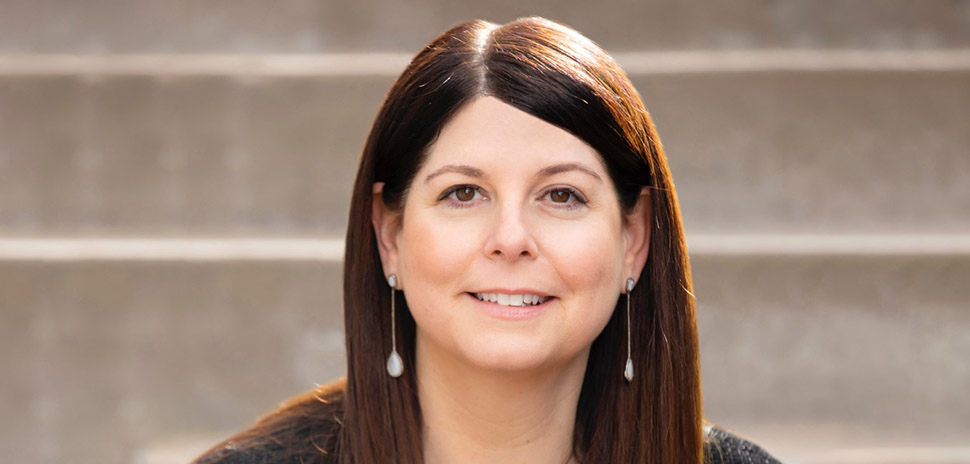 "As women—any entrepreneurs, for that matter—are successful, if they pay it forward, there will be more of us," Carter says.
With concurrent stints as a corporate lawyer, C-suite executive, entrepreneur, and investor, Carter's perspective is unique. She's passionate about getting more women on boards and investing in the local ecosystem with both her time (currently as a Capital Factory mentor) and through her firm, Living Mountain Capital, which offers advisory consulting services and investment in tech startups. Her career started as a corporate lawyer in New York, merging companies and taking them public. She first came to Dallas in the 90s. At age 27, she was likely the youngest chief legal officer of a public company at the time. Later stints included another 10 years in New York rebuilding Cantor Fitzgerald after 9/11 and working at edtech company Princeton Review.
Read more: Carter tells us how launching—and selling—businesses has been something of a 22-year "side gig."
Darlene Boudreaux
Entrepreneur/CPA; Former Executive Director, TechFW; Founder, Cowtown Angels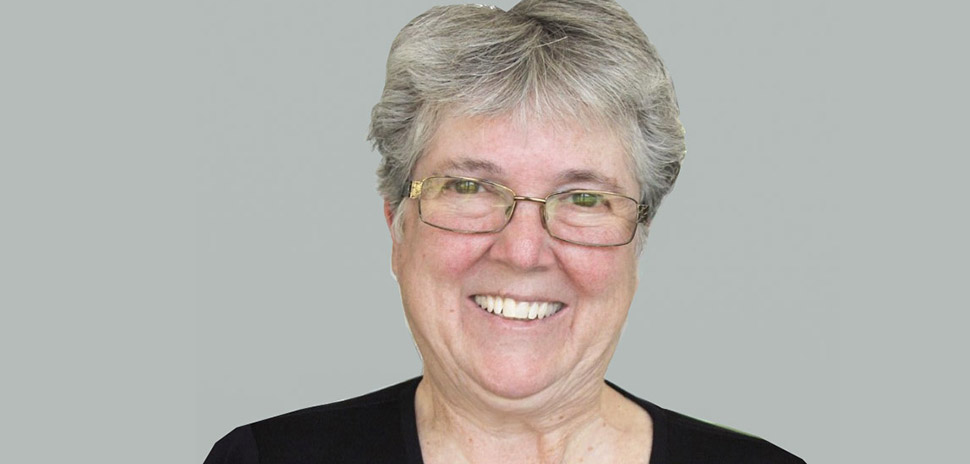 'It's completely different being on the other side of the table', says the investor.
One of the founding architects of the North Texas entrepreneurial ecosystem, Boudreaux has worn many hats: CPA, CEO, entrepreneur, and investor. She co-founded a pharma manufacturing startup following a successful career as a CPA—later growing a nonprofit medtech incubator. She's served as executive director of TechFW and is the founder of—and now investor in—the Cowtown Angels, one of the most active angel networks in the state.

Read more: Boudreaux shares her thoughts about becoming an investor—and being the only woman in the room for most of her career.
REIMAGING DEI
Helena Krusec
Senior Corporate Venture Associate, Capital Factory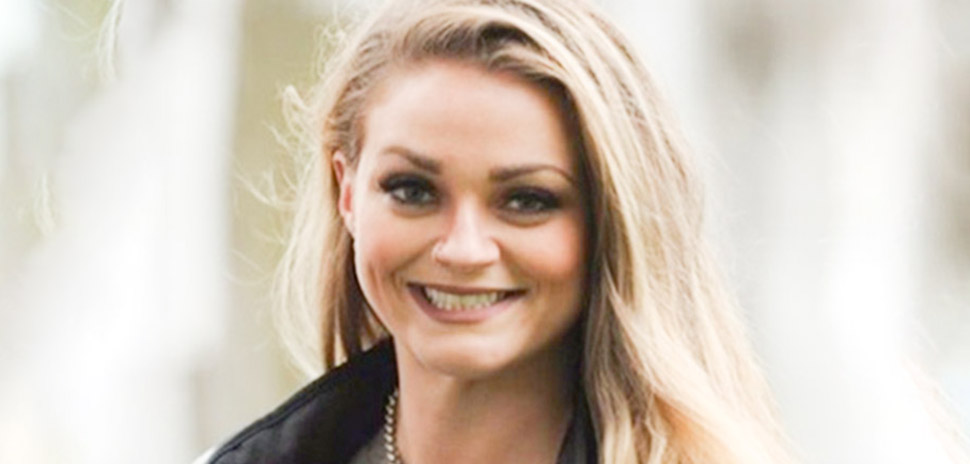 "When it comes to raising money, it's really hard unless you've done it before," says Krusec.
In her role at Capital Factory, Krusec provides business development opportunities portfolio companies to connect with corporate partners across multiple industries, including prime defense contractors and the government. Widely known as the center of gravity for entrepreneurs in Texas, Capital Factory supports, collaborates with, and invests in early-stage tech companies.
Read more: Here are her thoughts on raising money and breaking into "this really, really highly guarded boys club."
FROM HC TECH TO VC
Cindy Revol
Principal, Perot Jain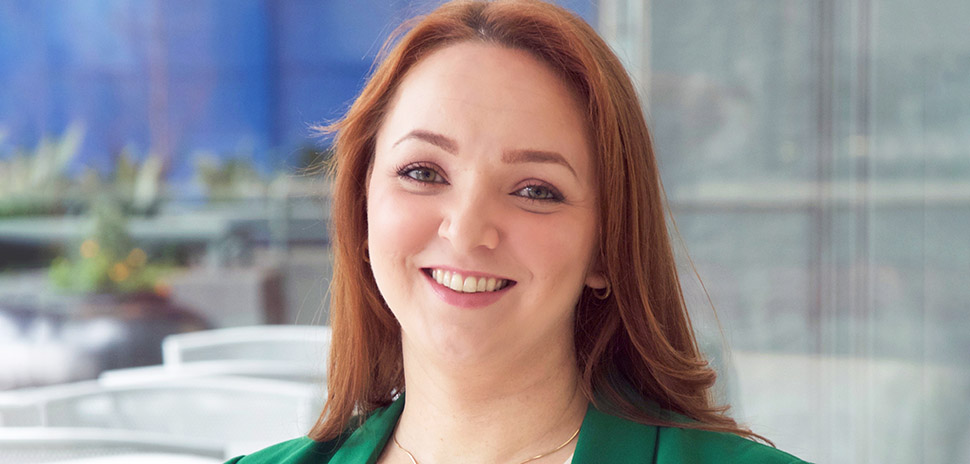 Revol spent a decade working in healthcare tech in New York before a unique opportunity to delve into private equity brought her back home to Texas. She currently serves as a Principal at Perot Jain, a Dallas-based venture capital firm focused on seed-stage companies and founded in 2014 by long-time business partners Ross Perot Jr. and Anurag Jain. The firm's average check size: $500,000.
Read more: Here are Revol's thoughts on "why Dallas" and investment focus.
TEXAS TRANSPLANT
Inobat Karas
Principal, Interlock Partners

"You can't always wait for someone to invite you in," says Karas. That's the one thing my grandfather always told me.
Born in Uzbekistan, Karas began her career in investment banking in Europe. The search for bigger opportunity brought her to Dallas in 2014. An internship evolved into her current role at Interlock Partners, which specializes in early-stage Series A technology companies. The firm's average check size: $2 million.
Read more: Here are Karas' thoughts on impact investing—and funding in Dallas.
WHAT'S NEXT
Rachel West
Principal, Head of Seed Stage Investment Team,  RevTech Ventures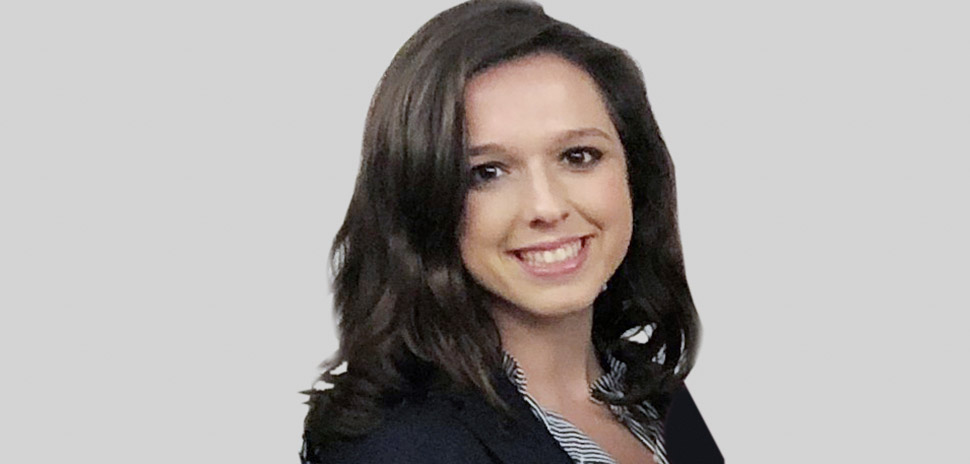 "Someone paved the way for me to have an opportunity in venture funding. Now it's my turn to help pave the way for future generations," West says.
As the youngest fund manager in Texas for RevTech's new female-focused fund, West also serves as the Dallas lead for SoGal, the largest global platform redefining the next generation of diverse founders and funders. RevTech Ventures specializes in early-stage investments (pre-seed and seed) at the intersection of retail and technology. The firm's average check size:: $100,000 initial investment, $200,000 to $2 million follow-on funding. 
Read more: West shares her thoughts on female-focused funding—and some advice for founders. 
BRAND NAME
Marisa Bertha
Director of Business Development and 7-Ventures, 7-Eleven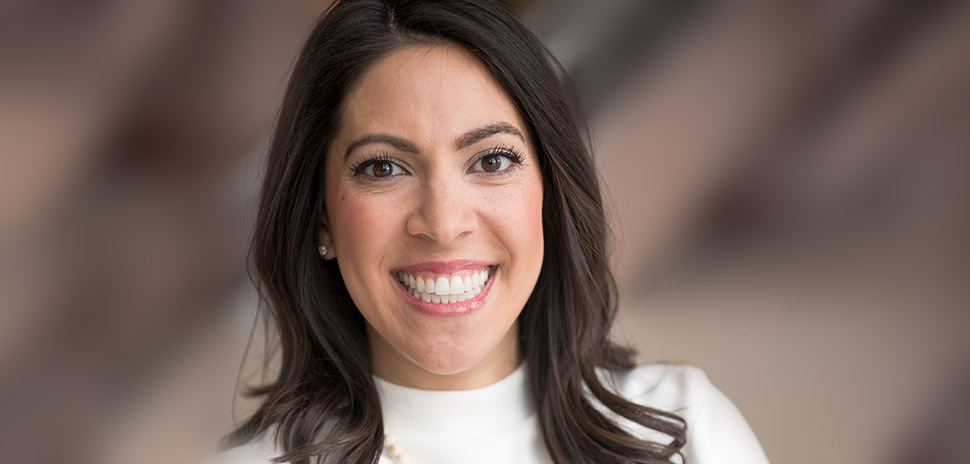 "We have a collective responsibility to foster more exposure in this space to women and minorities," says Bertha.
Bertha is responsible for selecting the portfolio of brands in which 7-Eleven invests. That makes her an expert on how brands succeed within the 7-Eleven ecosystem. 7-Ventures invests in early-stage food and beverage businesses and convenient services to anticipate and respond to an ever-changing consumer.
Read more: Here are Bertha's thoughts on collective responsibility and the need for financial education.
SOCIAL SCIENCES
Nicole Small
CEO, Lyda Hill Philanthropies and LH Capital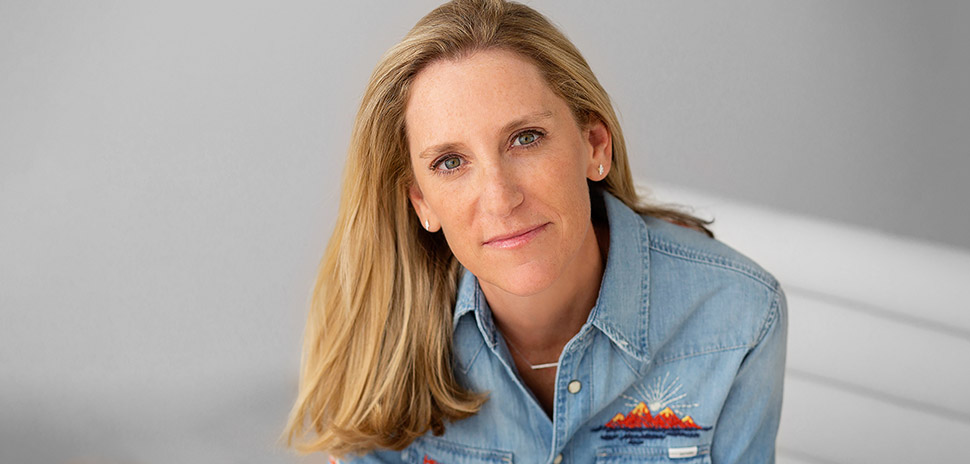 "It's a really exciting time in North Texas for life sciences and social innovation," says Small.
As the former CEO of the Perot Museum of Nature and Science from 2002 to 2014, Small's passion for philanthropy and STEM education firmly prepared her for her current role as president of the Lyda Hill Foundation and CEO of LH Holdings Inc. Small is committed to funding transformational advances in science and nature, empowering nonprofit organizations, and improving Texas and Colorado communities. 
Read more: Small shares advice for founders and tells us what's next.
Lauren Tyra
Scientific Analyst, GPG Ventures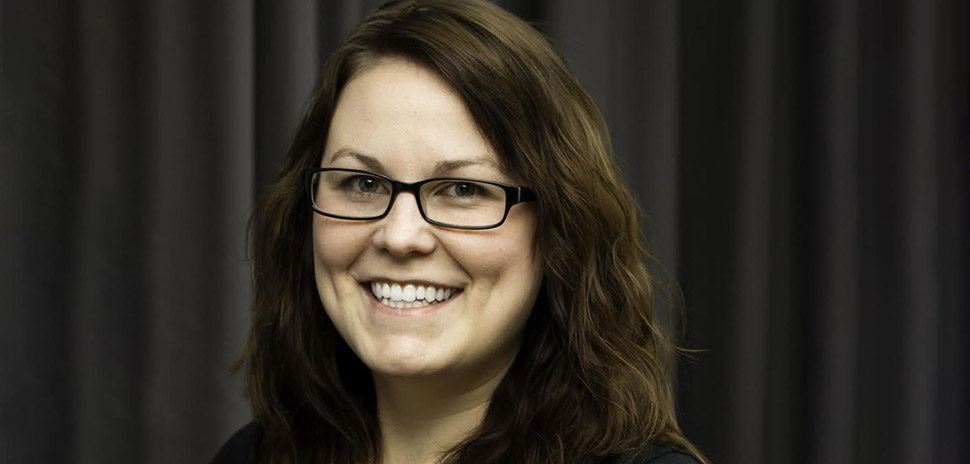 "I can attest to the impact an innovative medical device makes in a family and patients' lives," says Tyra.
Prior to joining Green Park & Golf Ventures, Tyra earned her Ph.D. in Neuroscience at UT Southwestern Medical Center. There, she was awarded the prestigious Graduate Research Fellowship from the National Science Foundation to support her research and broader impact activities on the UTSW campus and in the local community. Dallas-based GPG Ventures invests in initial Seed-Series B rounds, and follow on with successfully growing companies. The firm's initial check size is usually $500,000 to $1.5 million, with follow-on up to $4 million to $6 million over the life of the company.
Read more: The female funder talks with us about being a scientist in VC. Hint: It's unusual.
DALLAS NATIVE
Arlan Hamilton
Founder, Managing Partner, Backstage Capital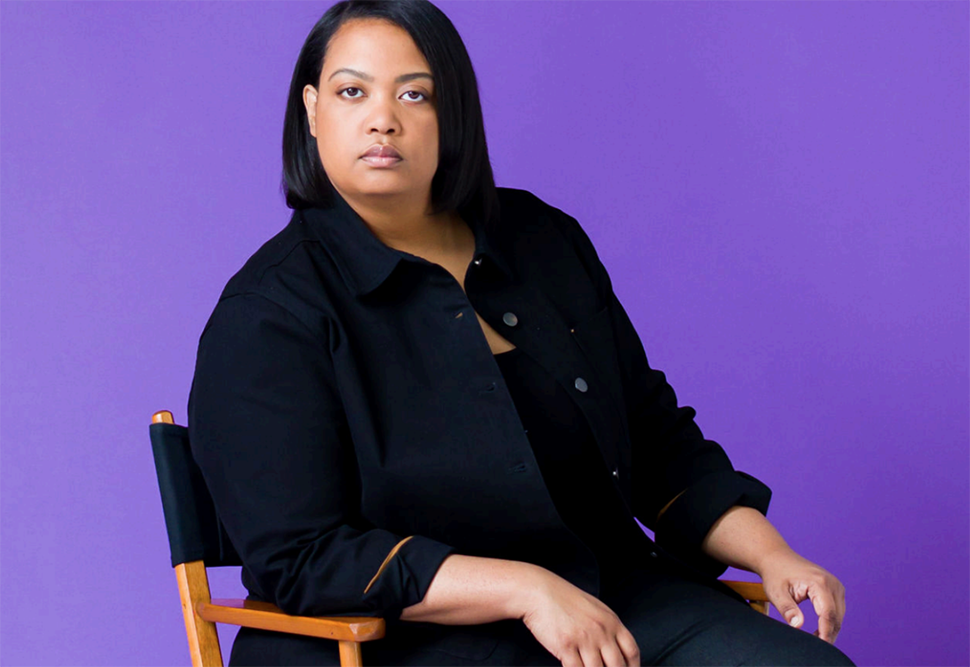 "Dallas will always be home," says the LA-based venture capitalist.
Hamilton began her journey into investing in an unconventional way: homeless. Dedicated to minimizing the funding disparities in tech, she started Backstage Capital in 2015 to invest in high-potential founders of color, women, and/or LGBT. Backstage has now raised more than $7 million and invested in more than 130 startup companies led by underestimated founders. 
Read more: Here are Hamilton's thoughts on North Texas, the power of angels, and advice for founders.
THE ANGELS
Laura Baldwin
Managing Director, Golden Seeds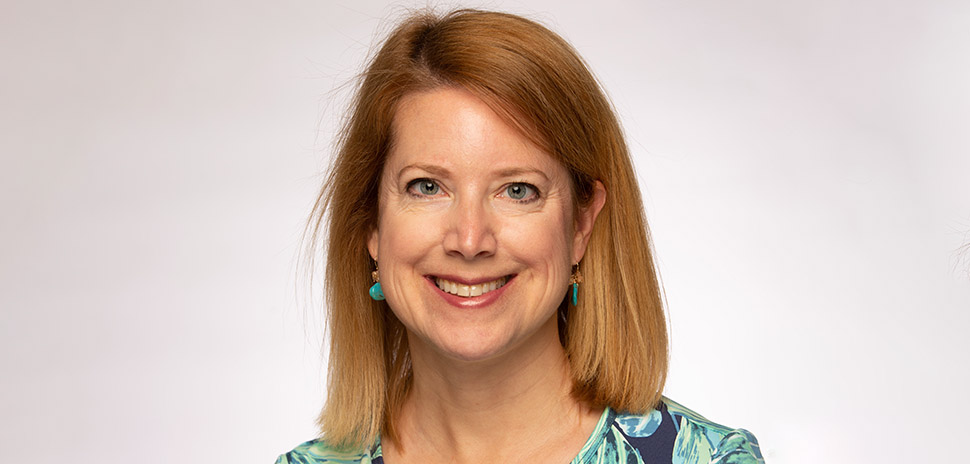 "In general, there may be a lack of understanding of what innovative, game-changing angel investing is.," says Baldwin. "The perception is that it's risky."
Baldwin brings more than 20 years of experience in finance, treasury, corporate development, and investor relations to Golden Seeds, one of the country's largest networks of angel investors. Founded in 2005, the firm seeks and funds high-potential, women-led businesses. It's headquartered in New York City but has active chapters in Atlanta, Boston, Dallas, Houston, and Silicon Valley—with active members throughout the country.
Read more: The female funder talks with us about the effects of the pandemic and increasing the number of female angels.
Heather Gilker
Executive Director, Southwest Angel Network, North Texas Branch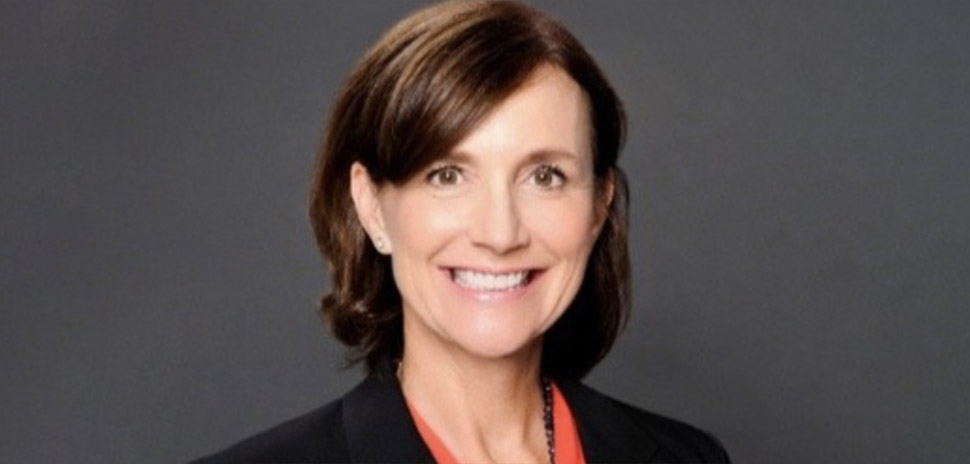 "Impact investing is not a fad," says Gilker.
The investor leads the newly formed SWAN North Texas, which is a result of collaboration and cooperation with Social Venture Partners. Since 2015, the Southwest Angel Network has focused on supporting early-stage companies that are just at revenue or early-stage revenue through Series A and are addressing significant challenges facing society. More than 40 percent of the founders they invest in are underrepresented. Average Check Size: $250,000-$300,000.
Read more: Gilker shares her thoughts on impact investing—and funding in Dallas.
Jasmin Brand is a writer, entrepreneur, and thought leader focused on digital media and startups. As a change agent, she's embarking on a new adventure in 2021—a community-driven platform created with Texas women in mind.
Quincy Preston contributed to this story. A version was originally published in Dallas Innovates 2021: The Resilience Issue.
---
Read the magazine
The 12 female funders were featured in our fourth annual magazine, Dallas Innovates 2021: The Resilience Issue, highlights Dallas-Fort Worth as a hub for innovation. Read it in our digital edition:

Get on the list.
Dallas Innovates, every day.
Sign up to keep your eye on what's new and next in Dallas-Fort Worth, every day.
---
Read next
RevTech Ventures Launches the First Female-Led and -Focused Seed Fund for Retail Concepts
The new fund, led by the youngest female fund manager in Texas, is dedicated to maximizing the pipeline of female-led companies in retail. Called RevTech Equity for Women, it's a partnership with Equity At Work, a Dallas-based consulting firm that helps businesses create more equitable workplaces. 
Female founders talk funding: For these four successful Dallas-area entrepreneurs, finding the money wasn't easy—but they did it.
Interviews, as told to Jasmin Brand, are edited for brevity and clarity.
Jasmin Brand is a writer, entrepreneur, and thought leader focused on digital media and startups. As a change agent, she's embarking on a new adventure in 2021— a community-driven platform created with Texas women in mind.