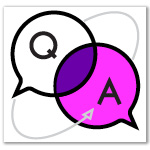 Prior to joining Green Park & Golf Ventures, Lauren Tyra earned her Ph.D. in Neuroscience at UT Southwestern Medical Center. There, she was awarded the prestigious Graduate Research Fellowship from the National Science Foundation to support her research and broader impact activities on the UTSW campus and in the local community. Dallas-based GPG Ventures invests in initial Seed-Series B rounds, and follow on with successfully growing companies. The firm's initial check size is usually $500,000 to $1.5 million, with follow-on up to $4 million to $6 million over the life of the company.
Tyra, a scientific analyst at GPG Ventures, was recently featured in Dallas Innovates magazine along with 11 other women shaking up the future of startup investment funding in Dallas-Fort Worth. The female funder talks with us about being a scientist in VC. Hint: It's unusual.
TYRA ON BEING A SCIENTIST IN VC:
Working in venture is unusual for a scientist. In my fifth year of training at UT Southwestern, I was deciding what was next. I had internship opportunities and offers to do a post-doctoral fellowship, which is the usual path. I was exploring the business side of things when an opportunity with GPG Ventures came up. I didn't understand it as career field for scientists. Then I realized my training, scientific background, knowledge, and skills could be applied to funding the best and most innovative medical devices, drugs, diagnostics, and products for consumers and patients. Part of it is personal: I have a child that relies on a medical device every day. I can attest to the impact an innovative medical device makes in a family and patients' lives.
ON COVID, ACCESS, AND DIVERSITY:
A lot of healthcare VCs think very holistically and about patient populations as a whole. There's a really clear understanding of the impact that diversity can have on your leadership team and patients, as well your impact on development.  One thing the pandemic has laid bare are the struggles with access to quality healthcare in the Black community. For healthcare investing, in particular, it's important to increase diversity. There's potential for driving progress with Black physicians interested in getting into VC—sort of making the jump as a side hustle, if you will. I suggest investing as angels, getting into funds, or doing something a bit systemic with their partners.
For more on female funders, go here to read about the 12 women shaking up the future of startup investment funding in Dallas-Fort Worth.
Interviews, as told to Jasmin Brand, are edited for brevity and clarity. A version was originally published in Dallas Innovates 2021: The Resilience Issue.

Read it online
The 12 female funders were featured in our fourth annual magazine, Dallas Innovates 2021: The Resilience Issue, highlights Dallas-Fort Worth as a hub for innovation.

Get on the list.
Dallas Innovates, every day.
Sign up to keep your eye on what's new and next in Dallas-Fort Worth, every day.