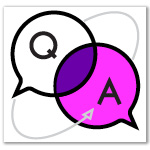 As the former CEO of the Perot Museum of Nature and Science from 2002 to 2014, Nicole Small's passion for philanthropy and STEM education firmly prepared her for her current role as president of the Lyda Hill Foundation and CEO of LH Holdings Inc. Small is committed to funding transformational advances in science and nature, empowering nonprofit organizations, and improving Texas and Colorado communities.
Small was recently featured in Dallas Innovates magazine along with 11 other women shaking up the future of startup investment funding in Dallas-Fort Worth. Here are her thoughts on having a positive impact—and some advice for founders. 
SMALL ON POSITIVE IMPACT
It's a really exciting time in North Texas for life sciences and social innovation. In the life sciences sector, North Texas has had incredibly smart people and terrific science at our institutions, such as UTSW, UTD, UTA, UNT, SMU, for many years. What we are now seeing is more interest in converting those ideas into companies and technologies that can have a positive impact on the health of our communities and the world.
ON WHAT'S NEXT
With the launch of Pegasus Park and the Biotech + Hub in 2021, we will now have a magnet to connect and attract companies and people who are passionate about life sciences and biotech development. In the social sector, we have some incredibly innovative thought leaders who are helping lead the way to solve some of the world's biggest problems.
ON ADVICE FOR FOUNDERS
Be bold. Be brave. Get out there and change the world.
For more on female funders, go here to read about the 12 women shaking up the future of startup investment funding in Dallas-Fort Worth.
Interviews, as told to Jasmin Brand, are edited for brevity and clarity. A version was originally published in Dallas Innovates 2021: The Resilience Issue.

Read it online
The 12 female funders were featured in our fourth annual magazine, Dallas Innovates 2021: The Resilience Issue, highlights Dallas-Fort Worth as a hub for innovation.

Get on the list.
Dallas Innovates, every day.
Sign up to keep your eye on what's new and next in Dallas-Fort Worth, every day.