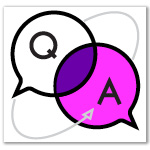 "Dallas will always be home," says the LA-based venture capitalist Arlan Hamilton. Hamilton, the managing partner of Backstage Capital, began her journey into investing in an unconventional way: homeless. Dedicated to minimizing the funding disparities in tech, she started Backstage Capital in 2015 to invest in high-potential founders of color, women, and/or LGBT. Backstage has now raised more than $7 million and invested in more than 130 startup companies led by underestimated founders.
Hamilton was recently featured in Dallas Innovates magazine along with 11 other women shaking up the future of startup investment funding in Dallas-Fort Worth. Here are her thoughts on North Texas, the power of angels, and advice for founders. 
HAMILTON ON INVESTING IN NORTH TEXAS
I'm currently based in Los Angeles, but I'm originally from Dallas. Over the last five years, Backstage has invested in about 150 companies. We've made some investments in North Texas, more so over the past year and a half. We've invested in ShearShare for years; they were very proactive and came to us. We also recently invested in Equalizer, a virtual football training app based here.  I am very vested in being a part of this ecosystem, not just from afar as an advisor, but really being a part of it. My mother still lives in Dallas. My brother still lives here. His youngest child's name is "Dallas." Dallas is life over here! It's why we're making more and more investments here—and have no plans to stop.
ON INVESTING IN FOUNDERS OF COLOR
When it comes to increasing the amount of funding that founders of color receive, if most of these funds only have white men at the helm writing checks, history and our own experiences have shown us that we, as minority founders, are likely not getting the check. When that's not the case,  it's great. But we're not going to pretend that's not the case most of the time. That's the entire reason I started Backstage Capital. This is not to say that, because I'm a Black woman, I'm going to invest in every Black woman I meet. I have the most diverse portfolio in the country—and we did this intentionally. Sure, female founders and founders of color could be more aggressive when it comes to deal opportunities. But I also think that investors need to be less lazy and complacent and get more creative and proactive. Investors, by and large, are not doing this correctly. They've gotten complacent because they're in a place of privilege across the board. They're missing out on opportunities right under their noses, in their own cities: They can do 10-times better. I can't—and won't—stand to be the person who gaslights a founder because you, the investor, are not making an attempt. That excuse was thrown out the door several years ago.
ON THE POWER OF ANGEL INVESTORS
My heart is with angel investing and the power of angels coming together. I love angels. VC is one thing. I never set out to be a VC—I kind of just broke into that world.  We have a new syndicate, Backstage Crowd, where people from all over the world can invest in the companies we have. What would be interesting in 2021 is to see Backstage Crowd not only facilitate these $100-200K investments—we've done 500 deals to date—but also lead an effort to get groups of people together to talk and invest in deals together. I did a presentation to a group of Black female executives at a Fortune 500 company. They were so excited by the idea of putting $5,000 into a company with 10 of their friends—and that their investment has the ability to take a company to a new level. And they also get our expertise when they call for it. It just blew their minds. Can we bring this concept to North Texas? Yes, we can.
ON ADVICE FOR FOUNDERS
Keep your eyes open. Take opportunity where it is and make opportunity where it isn't. We're really good at doing that anyway.
For more on female funders, go here to read about the 12 women shaking up the future of startup investment funding in Dallas-Fort Worth.
Interviews, as told to Jasmin Brand, are edited for brevity and clarity. A version was originally published in Dallas Innovates 2021: The Resilience Issue.

Read it online
The 12 female funders were featured in our fourth annual magazine, Dallas Innovates 2021: The Resilience Issue, highlights Dallas-Fort Worth as a hub for innovation.

Get on the list.
Dallas Innovates, every day.
Sign up to keep your eye on what's new and next in Dallas-Fort Worth, every day.