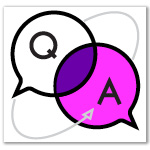 Helena Krusec provides business development opportunities for a portfolio of Capital Factory companies to connect with corporate partners across multiple industries, including prime defense contractors and the government. Widely known as the center of gravity for entrepreneurs in Texas, Capital Factory supports, collaborates with, and invests in early-stage tech companies.
Krusec, who is a senior corporate venture associate at Texas-based Capital Factory, was recently featured in Dallas Innovates magazine along with 11 other women shaking up the future of startup investment funding in Dallas-Fort Worth. Here are her thoughts on raising money and more.
KRUSEC ON RAISING MONEY
When it comes to raising money, it's really hard unless you've done it before. It can seem impossible unless you have a mentor or a serial entrepreneur on your team who can say: "Look, I've done this. I know how it works." It's like trying to break into this really, really highly guarded boys' club.
ON COMMUNITY BUILDING
If you want the community as a whole to rise, everyone has to make a concerted effort to help one another out. You can't just expect the other side to understand where you're coming from—or what resources you have if you're not making them available. I've seen some good stuff come out of Fort Worth. Sparkyard, for example, is a cool resource for early-stage entrepreneurs with a lot of sharing. Capital Factory is also working hard to unite people in an online space. No matter your location, there are resources and support.
ON DEI
We need to stop just talking about diversity, equity, and inclusion: We need to put women in positions of investment making. We need to invest in more diverse founders. For the deals that aren't at a level where we would consider looking at them, we need to do more as a community to educate those founders and get them to a competitive point. Founder education is something that we can all work on to improve the offerings. The other half of that equation is that you are more likely to invest in diverse founders and find differentiated deal flow if you have women and people of color at the decision-making table. And that's only going to happen if we support each other in making this happen.
For more on female funders, go here to read about the 12 women shaking up the future of startup investment funding in Dallas-Fort Worth.
Interviews, as told to Jasmin Brand, are edited for brevity and clarity. A version was originally published in Dallas Innovates 2021: The Resilience Issue.

Read it online
The 12 female funders were featured in our fourth annual magazine, Dallas Innovates 2021: The Resilience Issue, highlights Dallas-Fort Worth as a hub for innovation.

Get on the list.
Dallas Innovates, every day.
Sign up to keep your eye on what's new and next in Dallas-Fort Worth, every day.