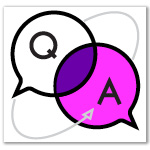 Gilker leads the newly formed SWAN North Texas, which is a result of collaboration and cooperation with Social Venture Partners. Since 2015, the Southwest Angel Network has focused on supporting early-stage companies that are just at revenue or early-stage revenue through Series A and are addressing significant challenges facing society. More than 40 percent of the founders they invest in are underrepresented. Average Check Size: $250,000-$300,000.
Gilker, the executive director of the North Texas branch of Southwest Angel Network, was recently featured in Dallas Innovates magazine along with 11 other women shaking up the future of startup investment funding in Dallas-Fort Worth. Here are her thoughts on impact investing—and funding in Dallas.
GILKER ON IMPACT INVESTING
Impact Investing is not a fad. It's a long-term trend with data illustrating strong investor demand, especially among women and next-generation investors. Dallas and Texas have been a little slower to catch up to other parts of the country, but the timing is good for SWAN to be in Dallas.
ON FUNDING IN DALLAS
Dallas is one of the most entrepreneurial cities on the planet, and yet, we need a more robust funding ecosystem for our entrepreneurs—particularly during this challenging economic environment for small businesses. Many struggle to find local funding and go out of state for funding. Dallas is a city of generous philanthropists—impact Investing can be the intersection of the two. A growing group of women and next-generation investors don't just want to invest in companies and separately write checks to charity—they are looking for companies that can grow, be sustainable, and make an impact in the areas they care about. SWAN North Texas hopes to create new connections and energy for entrepreneurs and investors around investing in early-stage impact companies in DFW and Texas.
For more on female funders, go here to read about the 12 women shaking up the future of startup investment funding in Dallas-Fort Worth.
Interviews, as told to Jasmin Brand, are edited for brevity and clarity. A version was originally published in Dallas Innovates 2021: The Resilience Issue.

Read it online
The 12 female funders were featured in our fourth annual magazine, Dallas Innovates 2021: The Resilience Issue, highlights Dallas-Fort Worth as a hub for innovation.

Get on the list.
Dallas Innovates, every day.
Sign up to keep your eye on what's new and next in Dallas-Fort Worth, every day.