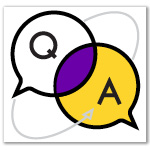 Born in Uzbekistan, Karas began her career in investment banking in Europe. The search for bigger opportunity brought her to Dallas in 2014. An internship evolved into her current role at Interlock Partners, which specializes in early-stage Series A technology companies. The firm's average check size: $2 million.
Karas, now a principal at Interlock Partners, was recently featured in Dallas Innovates magazine along with 11 other women shaking up the future of startup investment funding in Dallas-Fort Worth. Here are her thoughts on impact investing—and funding in Dallas.
ON THE OPPORTUNITY TO BUILD SOMETHING GREAT
I saw an opportunity to build something in Texas that hadn't been built before. We have a great market. Yes, we have an investment gap from an institutional perspective, but Texas is a beautiful state. We have schools with great tech talent and an economy with a tax-friendly environment that's a good fit for business. When I first arrived, I thought to myself, "This is an opportunity to build something great." I was so passionate about this, it ultimately led to me joining the team at Interlock. Five years later, we've invested in eight companies, two with female founders: Begin, an NYC-based edutech, and ZenBusiness, an Austin firm that recently led a successful Series B round. Shanaz Hemmati is one of the co-founders. She is absolutely a badass lady; I love her. When we initially invested in Series A rounds, we were the only Texas VC that did so. They were funded by Greycroft.
ON SILICON VALLEY
Silicon Valley, as well as the East Coast, has started to look at Texas more because we have great entrepreneurs. And we have great companies. There's so much opportunity. Historically, our evaluations have been reasonable, unlike Silicon Valley, sometimes. Texas has embraced me, and I have embraced it back. I'm a proud Texan: This is my home, and I'm excited about what the future holds here.
ON ADVICE TO FOUNDERS
You can't always wait for someone to invite you in. That's the one thing my grandfather always told me: "Inobat, you want something? Ask for it. No one is going to come and offer it to you."
For more on female funders, go here to read about the 12 women shaking up the future of startup investment funding in Dallas-Fort Worth.
Interviews, as told to Jasmin Brand, are edited for brevity and clarity. A version was originally published in Dallas Innovates 2021: The Resilience Issue.

Read it online
The 12 female funders were featured in our fourth annual magazine, Dallas Innovates 2021: The Resilience Issue, highlights Dallas-Fort Worth as a hub for innovation.

Get on the list.
Dallas Innovates, every day.
Sign up to keep your eye on what's new and next in Dallas-Fort Worth, every day.