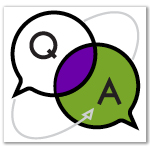 Cindy Revol spent a decade working in healthcare tech in New York before a unique opportunity to delve into private equity brought her back home to Texas. She currently serves as a principal at Perot Jain, a Dallas-based venture capital firm focused on seed-stage companies and founded in 2014 by long-time business partners Ross Perot Jr. and Anurag Jain. The firm's average check size: $500,000.
Revol was recently featured in Dallas Innovates magazine along with 11 other women shaking up the future of startup investment funding in Dallas-Fort Worth. Here are her thoughts on "why Dallas" and investment focus.
REVOL ON CHOOSING DALLAS
After going to school at UT Austin, I moved to New York and lived there for 10 years where I worked at a healthcare tech startup called Flatiron Health, which was acquired in 2018 by Roche Pharmaceuticals. I then moved to Dallas, going back and forth to New York and remotely managing a large team. Eventually, I reached a turning point where I didn't want to continue to travel that much. I looked for roles in Dallas and started exploring what I really wanted to do. Realizing private equity was a bigger deal here, I eventually landed at Perot Jain.
ON INVESTMENT FOCUS
Perot Jain's thesis is rooted in investing in companies that make sense for the platform that our two partners, Ross Perot Jr. and Anurag Jain, bring to the table. For Anurag, that's his firm, Access Healthcare, as well as his experience as an entrepreneur. For Ross, it's Hillwood, his real estate development company, as well as our Mobility Innovation Zone initiative, which leverages the physical infrastructure and real estate that exists at AllianceTexas, Hillwood's flagship development. It has more than 500 companies with operations there in some form. We're bringing them together with startups to solve mobility problems, whether that's by land or air, autonomous, or not—there are a lot of really cool opportunities. How do we find companies that make sense for this platform? With COVID-19, it was a launchpad for us to ask ourselves: "Okay, what worked?"  and "How do we improve our access to deal flow?"
ON DALLAS VS. AUSTIN
There's a mass exodus right now from other regions to Texas. Some really big firms have moved to Austin, in particular. Mithril Capital, Peter Thiel's fund, moved there a year or two ago. Breyer Capital, Jim Breyer's fund, moved there. And, 8VC just recently announced a move to Austin. Those are big moves. Yes, Dallas and Austin are very different, but there are great things happening in both cities. Dallas can leverage what's happening in Austin. Let's be good at what we're good at. To the rest of the world, we're Texas. So let's look at the state as a whole. We're in this together.
For more on female funders, go here to read about the 12 women shaking up the future of startup investment funding in Dallas-Fort Worth.
Interviews, as told to Jasmin Brand, are edited for brevity and clarity. A version was originally published in Dallas Innovates 2021: The Resilience Issue.

Read it online
The 12 female funders were featured in our fourth annual magazine, Dallas Innovates 2021: The Resilience Issue, highlights Dallas-Fort Worth as a hub for innovation.

Get on the list.
Dallas Innovates, every day.
Sign up to keep your eye on what's new and next in Dallas-Fort Worth, every day.