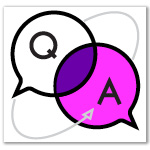 In partnership with Equity at Work last fall, RevTech Ventures created the RevTech Equity for Women Fund to enable the next wave of female innovators to transform the retail industry. The female-focused fund hopes to capitalize on the changing landscape of retail—both in diverse representation and technological advancement.
The new fund is led by RevTech Venture's Rachel West and Managing Director David Matthews, managing director, along with Michelle Bogan, CEO and founder of Equity at Work.      
That makes West the youngest fund manager in Texas.
West also serves as the Dallas lead for SoGal, the largest global platform redefining the next generation of diverse founders and funders. RevTech Ventures specializes in early-stage investments (pre-seed and seed) at the intersection of retail and technology. The firm's average check size: $100,000 initial investment, $200,000 to $2 million follow-on funding.
West was recently featured in Dallas Innovates magazine along with 11 other women shaking up the future of startup investment funding in Dallas-Fort Worth. Here are her thoughts on female-focused funding—and some advice for founders. 
WEST ON FEMALE-FOCUSED FUNDING
Some of RevTech's best-performing
investments are female. The Citizenry, for example, has been a home run. We've had a burgeoning pipeline of female-led opportunities, a passion to change female representation in the industry, and a focus on delivering superior returns. The idea for our new RevTech Equity for Women fund emerged when we realized that it was a perfect way to realize these goals.
ON GIVING BACK
Someone paved the way for me to have an opportunity in venture funding. Now it's my turn to help pave the way for future generations. That requires teamwork. I'm thankful for the women, as well as the men, in Dallas who offer support. I'm really grateful for RevTech's David Matthews. You don't see a lot of VC partners or managers who go above and beyond to make a difference with their platform.
ADVICE FOR FOUNDERS
Just keep fighting. If you're ever feeling discouraged or down, just remember to tap into your community. There are people here to help you.
For more on female funders, go here to read about the 12 women shaking up the future of startup investment funding in Dallas-Fort Worth.
Interviews, as told to Jasmin Brand, are edited for brevity and clarity. A version was originally published in Dallas Innovates 2021: The Resilience Issue.

Read it online
The 12 female funders were featured in our fourth annual magazine, Dallas Innovates 2021: The Resilience Issue, highlights Dallas-Fort Worth as a hub for innovation.

Get on the list.
Dallas Innovates, every day.
Sign up to keep your eye on what's new and next in Dallas-Fort Worth, every day.