ICYMI is a one-stop weekly mix of the important, the interesting, and the simply inspirational news and stories in the region. Dallas Innovates wants you to know what's happening in our hub of innovation—it's our mission—so we're here to give you the rundown on business, culture, and technology.
What's grabbing your attention right now? What should we be reading? Let us know. Send your tips, links, and thoughts here. And, because Dallas Innovates, Every Day: Get on the list here to get the e-newsletter.
---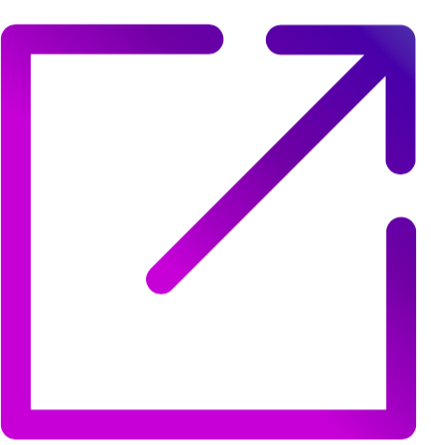 The streaming video space is getting crowded. Netflix, Amazon Prime Video, and Hulu are long-established brands and have been joined by other over-the-top (OTT) options such as Sling, DirecTV Now, and Google's YouTube TV. Disney is even launching its own streaming service next year.
And now, Dallas' AT&T Inc. announced it's joining the fray with a streaming service of its own. Set to roll out in (late) 2019, the service will be anchored by HBO and will offer the WarnerMedia library of movies, TV shows, documentaries, and animation, as reported by The Dallas Morning News, among others.
AT&T acquired Time Warner earlier this year in a $85.4 billion deal. In a filing cited by the Dallas Business Journal, the telecom giant noted that the upcoming service is "another benefit of the AT&T/Time Warner merger," and "will help distributors increase consumer penetration of their current packages and help us successfully reach more customers."
In related news, Time Warner is looking toward its merger with AT&T as a "massive addition" in how it is strategizing around gaining consumer insight via data. Speaking on Variety's "Strictly Business" podcast, Jesse Redniss, executive vice president of data strategy and product innovation at Turner, said he's ready to take these efforts to the next level.
Hiring outside of the box
The Dallas Mavericks front office has been getting plenty of media attention of late, but this latest news illustrates how the NBA team is willing to break new ground. Sports gambling gained a new level of interest in May when the U.S. Supreme Court overturned a prohibition on sports betting that has opened it up beyond Las Vegas allowing states to choose whether or not to legalized sports books. In response, professional sports leagues have embraced the idea of sports betting to some degree. The NBA as much as any of the big four also including the NFL, MLB, and NHL, going as far as inking a sponsorship deal with MGM as the first league with a gambling sponsor.
---
GET ON THE LIST: Dallas Innovates, Every Day. Click to sign up for the e-newsletter.
---
How do the Mavericks fit into this? Sports gambling isn't legal in Texas, at least not yet. Last week, ESPN's Adrian Wojnarowski and Zach Lowe broke the news that the Mavs hired former professional sports gambler Bob Voulgaris as director of quantitative research and development. The use of stats and quantitative analysis in sports is no longer news, but the pro gambler aspect most certainly is news.
As a Washington Post report pointed out, Mavs owner Mark Cuban long has said legalized gambling would benefit the NBA—and sports in general—so the hire didn't come completely from out of the blue. Cuban says he'll seek out any innovation possible if it'll help the Mavs win, whether that's building a scientifically advanced locker room or partnering with a company that makes personalized pillows for players.
So—what will Voulgaris bring to the quant table? Time will tell, but as a pro gambler he built his reputation on uncovering flaws in bookmakers' odds, a skill similar to sports quantitative analysts looking for an unseen edge a team could exploit.
TREC receives $900K in two grants for equitable development
The Real Estate Council was the recipient of a $400,000 Pro Neighborhoods planning program grant from JPMorgan Chase. The funds will go toward crafting a road map to leverage the City of Dallas Comprehensive Housing Policy for equitable development. This means partnering with three neighborhoods identified as the most vulnerable to rapid transition: the Forest District in Southern Dallas/Fair Park, "The Bottom" neighborhood in East Oak Cliff, and West Dallas.
"For decades, many Dallas neighborhoods have seen development happen to them, not with them," Maggie Parker, the director of TREC's Community Fund, said in a statement. "The three neighborhoods we have partnered with for this grant are working to reverse this trend. They recognize that developing healthy neighborhoods requires deliberate, collaborative community planning that will benefit existing residents and attract newcomers from diverse racial and socioeconomic backgrounds."
In additional TREC news, the group's Community Fund also announced receiving $500,000 from the U.S. Department of the Treasury's 2018 Community Development Financial Institutions (CDFI) Program. That grant will support programs that offer Dallas and Collin County organizations access to capital and educational resources for low-income commercial real estate projects.
Accolades for Dallas startups

CNBC named Irving's DocSynk, a health-care artificial intelligence company, as one of its 100 promising startups to watch in this year's list. In April, Dallas Innovates featured DocSynk in a roundup of five North Texas AI startups. The company applies AI to three different areas of health care, including population health management, revenue cycle management, and AI chatbots for patient care and patient engagement. You'll also notice that Texas-based Hypergiant—co-founded by Dallas's Ben Lamm—made the list. We covered the AI firm's launch earlier this year, and spoke with Lamm on how the company would offer a completely new model for a new industry. With offices in Dallas, Austin, and Houston, the startup is helping major brands navigate and capitalize on the fourth industrial revolution of machine intelligence tech.
Also, virtual reality company Immosis was announced as a finalist for UT undergrad pitch competition DistrupTexas, wrote company co-founder Brian Hoang in a LinkedIn post. Immosis is the only finalist from UT Dallas. This summer Dallas Innovates reported that the company was also the first undergrad-led startup to take part in UTD's Venture Development Center incubator program and the first to emerge from the Software Startup Launch track at the university.
What we're reading
Plano plans to clone Klyde Warren with deck park over Dallas North Tollway
More parks? Plano says yes please. In a five-to-one vote, plans for a deck park were approved, with the pending location set to serve as a link between Legacy Town Center and Legacy West.
Mayor Mike Rawlings, others hail opening of new $6M homeless facility in northwest Dallas
It's what city officials are calling the "opening salvo" in the fight against homelessness across Dallas. The St. Jude Center, a 104-unit, $6M facility, offers permanent housing for homeless and disabled seniors—and it's now open.
TECH BYTES

How Good — And How Secure — Is Facial Recognition Technology?
NPR's Ailsa Chang sits down with UTD's Alice O'Toole to discuss recent developments (and implications) in facial recognition technology. Issues pointed out are the misidentification of people of color, and the potential for tech abuse.
Banking With Blockchain
North Texas banks are approaching a crossroads, and it's all thanks to blockchain. Blockchain intends to create electronic records for all those involved in a deal, but D Magazine points out that a laundry list of problems prevents banks from using Bitcion-style blockchain tech.

At Civil Pour, Robots Make the Coffee But Humans Make Stellar Sandwiches
Some people take their coffee with milk and sugar—others take it with precise automation. At Civil Pour, the Poursteady machine serves efficient, precise, exact cups of coffee, eliminating human error. Oh, and it will put you out a whopping $15,000.
FAST TRACK

City looks at multimodal transportation center
Bullet trains and HyperLoop and Amtrak—oh my! The city of Dallas is now looking at ways to connect high-speed rail with lines like DART, and future tech like aerial taxis and autonomous vehicles.
High-speed train from Dallas to Houston hires operator from Spain
The high-speed railroad is moving right along. Texas Central (the project developers) has chosen to hire Renfe, a Spain-based international railway company, after a review of the best railroad operators in the world.
Trinity Railway Express fast-tracking technology upgrades to beat Dec. 31 deadline
The TRE is currently in the process of doing safety upgrades—but unfortunately, won't meet the Dec. 31 federal deadline. But, its recent progress is likely going to be enough to merit earning an extension. As of Oct. 5, all Positive Train Control hardware had been installed.
LAST-MILE MOBILITY
Third company to bring electric scooters to Dallas
450,000. Operator data shows that there has been that many scooter trips in Dallas since they flocked here in July. And if you're thinking, "That's not enough!"—more are on the way. Razor USA is set to roll out 1,000 scooters, joining Bird and Lime in the city's trial period.
Motorized scooters are zipping around Dallas. Is Fort Worth next?
Over 6,000 dockless scooters have cluttered the Dallas roads (and sidewalks), but Fort Worth doesn't allow them. The verdict is still out on FW's scooter future, with a recommendation report expected sometime in 2019.
Is Pedal Dockless Bike Share Going Extinct?
In August, Texas Monthly paid tribute to the fleet of 18,000 bikes Dallas lost overnight as apart of its flawed one-year experiment. Now, other cities (Boston, Chicago, Seattle) could be doing the same.
The week in rankings
It was a big week for Dallas accolades, as the region made numerous lists for ranking and recognition. In fact, there were so many, we decided to round them up and give them their very own section for this week's ICYMI.
Why DFW was named top real estate market to watch in 2019
PricewaterhouseCoopers and the Urban Land Institute ranked the Dallas-Fort Worth region as next year's number one market for overall real estate prospects, citing the relatively low cost of living and population growth projections.
Dallas Love Field the fastest-growing US airport
Fly away with the big D. According to Upgraded Points, based on FAA stats that charted the number of passengers emplaned annually, Love Field saw a 48 percent increase over the last decade, making it No. 1 on the growth list.
Dallas named No. 31 'best foodie city' in United States; Plano lands at No. 105
Yum. Out of 180 U.S. cities, Dallas (31) and Fort Worth (80) both made the top 100. The Wallet Hub ranking analyzed factors like the cost of groceries, beer and wine prices, and number of restaurants per capita to quantify its "best and cheapest foodie scenes."
Only 2 big U.S. cities are more affordable than Dallas, says new report
Atlanta, Houston, Dallas. NerdWallet released a new report that shows, among the 10 fastest-growing metros, the DFW region ranks third for housing affordability.
Dallas-Fort Worth Named the Third-Most Active Office Construction Market
Another bronze medal. Commercial Café recently released this year's mid-year office construction report, and the DFW metro came in at 3rd in the country, driven by corporate relocations and expansions.
Best U.S. property market in 2019? All bets are on Dallas-Fort Worth
In the annual Emerging Trends in Real Estate Report, DFW has been rated the top dog for doing real estate business, based on property investment and construction.
Dallas-Fort Worth zooms in as top market in the world for this British Car Maker
British-based car builder McLaren is accelerating into the North American markets, with super speed in DFW. Of the 1,300 cars sold last year, 85 were in the North Texas region, making it No. 1 in McLaren world retail. "Texas is a technology hub and Dallas has benefited greatly from that," the McLaren North America president said.
US News & World Report Unveils the 2019 Best Places to Retire
Relax, kick your feet up—and do it in one of these 10 cities. Dallas-Fort Worth ranked No. 9 on the new report, based on a comprehensive evaluation of the country's 100 largest metropolitan areas.

Reuters Top 100: The World's Most Innovative Universities – 2018
The University of Texas system—which includes UT Austin, seven additional public universities, and six health institutions—was ranked sixth on the list of "educational institutions doing the most to advance science, invent new technologies and power new markets and industries."
Top 10


Dallas Innovates most-read stories this week

1. The Green Future of North Texas

2. North Texas Rises to Become One of Top U.S. Data Center Markets

3. How Dallas Has to Become a Tech Hub From the Inside Out

4. 13 Pioneering DFW Projects in LEED

5. Innovative Spaces: Take a (Photo) Tour of Dallas' First Hostel in Deep Ellum

6. ICYMI: What's New and Next in Dallas-Fort Worth This Week

7. Access to Opportunity: Capital One's Reimagine Communities Symposium

8. Follow the Money: Caris Raises $150M, Meritize Gets $13.2M, iDonate Secures $10M, BenefitMall Buys Phoenix Firm

9. Fighting Addiction with Exercise: The Phoenix Gym Comes to Dallas

10. If You Can't Take the Heat, Plant More Trees: The Cool and Connected Oak Cliff Project
Things to Do


Events to inspire, connect, educate, and inform innovators

Calendar: TXMPA Impact Awards, Heder18, The Women's Summit & DFW Solar Tour
From astronaut meet-and-greets (Back to Space) to 5G exploration (Next Gen Wireless Networks Summit), browse our curated selection of events to plan your next week—and beyond. You'll also find the Blockchain breakfast and the Annual Social Media Showcase.

Quincy Preston, Lance Murray, and Alex Edwards contributed to this report.