North Texas is a big place, with plenty to do, see, hear, and watch. So, we scour the internet every week to find events and activities for you. As always, things may change at any time, so be sure to check the official website or registration page for the latest details.
Don't miss anything: Get Dallas Innovates Every Day. And, if you know of a great event, tell us about it. 
---
THURSDAY, OCT. 11

COWORK DAY AT THE PARK
Addison Circle Park in Addison
8 a.m. – 5 p.m.
Everyone is invited to bring their work outdoors at this event hosted by the Town of Addison and the Addison Treehouse. Along with Spectrum Reach providing free WiFi, participating nearby restaurants and food trucks will be offering discounts. Attendees can complete their outside workday with a happy hour closing out the event.
Tickets are free to $500.
To register and find more information, go here.
—
CRYPTOCURRENCY INVESTING FORUM
Naveen Jindal School of Management in Richardson
5:30 – 7 p.m.
The North Texas Blockchain Alliance and the Financial Leadership Association are bringing together this forum that will feature blockchain financial experts discussing crypto-based investments.
Free.
To register and find more information, go here.
—
HOW TO FORM AN LLC OR CORPORATION IN ONE DAY IN TEXAS 
SCORE Conference Room in Fort Worth
11 a.m. – 1 p.m.
Filing for an LLC or corporation can be difficult, but SCORE Mentor Tim Jaquet can help attendees learn how to do it all in just one day. This workshop will go over some considerations and legalities as well as help attendees prepare a document that will be ready to go by the end of the session.   
Tickets are $40.
To register and find more information, go here.
—
A DAY AT THE BRAIN PERFORMANCE INSTITUTE 
Brain Performance Institute in Dallas
11:45 a.m. – 8 p.m.
Celebrate the Brain Performance Institute's first anniversary during a day filled with science and fun. The activities start with the Dennis Berman Lecture, they continue with an open house Anniversary Celebration, and the day concludes with a Sips & Science event titled "Brain and Body Fit: Realizing Your Full Potential." Guests can attend one, two, or all of the events with varied prices for each.
Tickets are $0 to $25.
To register and find more information, go here.
---
FRIDAY, OCT. 12
SMART CONTRACT CRYPTOGRAPHY WORKSHOP
TI Auditorium in Richardson
5:30 – 7 p.m.
Anyone who has taken high school algebra has the tools to learn the basics to cryptography by attending this workshop. Topics that are on the agenda include computational commitments, digital signatures, and one-way functions. 
Free.
To register and find more information, go here.
---
SATURDAY, OCT. 13
2018 TXMPA IMPACT AWARDS
Southfork Ranch in Parker
Begins at 3 p.m.
Join Texas' finest at this annual awards event for stars in the world of Texas entertainment. The Impact Awards honor Texas productions, businesses, and individuals that have a positive and unique impact on their communities through TV, film, commercial and video gaming production. This year, awards will honor locals Flip or Flop Fort Worth, The Richards Group, Playful Corp. and more. The Legacy Award will be presented to the TV series "Dallas." 
Tickets are $60 to $85.
To register and find more information, go here.
—
DFW SOLAR TOUR
Various locations around DFW
10 a.m. – 4 p.m.
The Ninth Annual, one-day event held across the DFW area invites locals to tour innovative green homes and buildings and learn how sustainable technologies are being used. Organized by the nonprofit North Texas Renewable Energy Group in cooperation with the Texas Solar Energy Society and the American Solar Energy Society, the event aims to "educate the public on energy conservation, solar, wind, geothermal, and other renewable energy options." To plan your tour, check out the list of DFW sites.
Free.
To register and find more information, go here.
---
MONDAY, OCT. 15

THE WOMEN'S SUMMIT
Davidson-Gundy Alumni Center in Richardson
2 – 8:30 p.m.
Guests can be inspired by female entrepreneurs through the summit's panels, networking sessions, and more. Speakers include author Jessica Shortall, The Kidd Kraddick Morning Show co-host Kellie Rasberry, and BuzzBallz CEO Merrilee Kick. 
Tickets are $75.
To register and find more information, go here.
WEDNESDAY, OCT. 17 TO THURSDAY, OCT. 18

NEXT GEN WIRELESS NETWORKS SUMMIT
Sheraton Dallas in Dallas
Wednesday 6 p.m. – Thursday 8 p.m.
Major companies in mobile networking such as AT&T, Verizon, and Sprint will be in attendance at this exclusive event that offers guests insights into the prospects of 5G and beyond. Join wireless network executives as they discuss the world of wireless through a series of panels, keynotes, breakout sessions, and more. 
Tickets are $799 to $899.
To register and find more information, go here.
---
WEDNESDAY, OCT. 17
BLOCKCHAIN BREAKFAST
Thanksgiving Tower in Dallas
8 – 9 a.m.
Blockchain and breakfast tacos go hand-in-hand at this breakfast discussion where attendees can learn about what blockchain is, along with the facets of how it operates. Guests don't have to be blockchain experts to attend this morning event. 
Free.
To register and find more information, go here.
—
HEDERA18
Hilton Anatole Hotel in Dallas
Monday 7 a.m. – Wednesday 6 p.m.
The first annual Hedera Hashgraph developer conference will feature a global "decentralized hackathon," along with plenty of opportunities for educational and networking sessions. Join industry experts, developers, and more at this brand new conference experience, which includes a "Women of the Future" networking breakfast. 
According to a release, the program lineup for Oct 17th is as follows:
The Hedera Hashgraph Advantage:
Smart Contracts, File Storage and Cryptocurrency with Mance Harmon, CEO and Co-founder, Hedera
Hedera Cryptoeconomics with Dr. Leemon Baird, Chief Scientist and Co-founder, Hedera
The Future of Micropayments with Hedera Hashgraph with Patrick Harding, Hedera, and Jon West, Thomson Reuters
Hedera Hashgraph Decentralized Applications Panel, moderated by Leslie Ankney, Forbes, with John Best (Best Innovation Group), Michael Feng (CoinAlpha), Nhat Thai Nguyen (Organify), Simon Olson (Magazine Luiza), and Daniel Rice (Sagewise)
Hedera API: Cryptocurrency 101 with Craig Drabik, TxMQ
Managing Energy Microgrids using Decentralized Structured Databases with Jiro Occolt, Guard Global
The Power of the Memo Field with Ken Anderson, Hedera
Carbon: Accessible, Stable Money with Sam Trautwein, Carbon
Hedera for Music Streaming Micropayments with Andrew Antar and Brian Antar, Hearo.fm
Deep Dive: Formal Methods with Dr. Leemon Baird
Messaging, Gaming, and Mingo with Joe Arthur, Mingo
Tracking Drug Shortages with Open APIs and Hedera Hashgraph with Jim Nasr, Certara
Almond – The Reward Platform Changing the World One Scan at a Time with Oliver Bolton, Almond
Demystifying Distributed Ledgers with Paul Madsen, Hedera
Smart Contracts: From Zero to Dapp Hero with John Gethoefer, Melissa Global Intelligence
Closing Keynote, Hackathon Awards, and Hedera MVP Announcement with Dr. Leemon Baird and Mance Harmon, Hedera
Tickets are $200.
To register and find more information, go here.
---
THURSDAY, OCT. 18
EIGHTH ANNUAL SOCIAL MEDIA SHOWCASE
Capital Factory + The DEC in Dallas
6 – 9 p.m.
There's more to social media than just tweeting. Presenters will share their social media case studies, along with opportunities for guests to network and enjoy appetizers. Everyone has the opportunity to learn something new at this annual event.
Tickets are free to $45.
To register and find more information, go here.
---
FRIDAY, OCT. 19
SOLIDITY, SMART CONTRACTS & BLOCKCHAIN
Blackstone LaunchPad at UT Dallas in Richardson
2 – 3:30 p.m.
Business professionals, hobbyists and everyone else who is interested in the world of blockchain are invited to this event. Chris Bailey will be speaking about smart contract cryptography, while attendees can discuss with others on the associated topics.
Free.
To register and find more information, go here.
—
CELEBRATION OF SCIENCE
Texas Women's University in Denton
9 a.m. – 5:30 p.m.
"Women in Science" will be the theme at the seventh annual year of this event. Different events will include topics such as "Pathways and Challenges for Women in Science" and "Women in Science: Research at the Interface of Biology and Chemistry." 
Free.
To register and find more information, go here.
—
BACK TO SPACE
Frontiers of Flight Museum in Dallas
Various times.
To commemorate the 25 winners of its first Student Ambassador Group, Back To Space is hosting three Apollo Astronauts in a local high school, and a gala event. The date aligns with the 50th anniversary of the historic Apollo 7 mission, and several astronauts will be in attendance: Apollo 15 command module pilot Al Worden, Apollo 16 lunar module pilot Charlie Duke, and Apollo 7 lunar module pilot Walt Cunningham.
Free.
To find more information, go here.
Credits: All photos, logos, and brand images are the property of their respective owners. Company/, product, and service names used on this website are for identification purposes only. Trademarks included are the property of their respective owners. Solar image: Andree_Nery/istockphoto. Hashtag image: stevanovicigor/istockphoto.
READ NEXT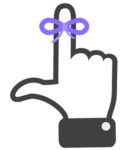 Save The Date: ULINT Impact Awards, bigBANG! 2018, and Millennial Gala
YOU WON'T WANT TO MISS THESE UPCOMING EVENTS
Fill your calendar with the most innovative events in Dallas. Whether you're interested in attending a workshop, conference or networking happy hour,Dallas Innovates is here to provide you a guide for the who, what, and where of innovation in Dallas. Find upcoming events here.

Get on the list.
Dallas Innovates, every day. 
Sign up to keep your eye on what's new and next in Dallas-Fort Worth, every day.