From Sabre's headquarters — Texas' first LEED-certified building — to HALL Arts Residences, here are prime examples of sustainable construction in North Texas.  These are some of the projects that have led the way in incorporating sustainable construction practices in office, residential, retail, manufacturing and other types of properties across North Texas. You'll even find a university's football stadium.
Office
Sabre Corp.
Texas' first LEED-certified building landed in Southlake in 2000 when Sabre Corp. enlisted The Beck Group and HKS to build its 475,000-square-foot campus with sustainable construction methods, water efficiencies, waste reduction, and more. Sabre employees still love the building's sustainability features, HKS's Teske says, and they're proud to be one of the country's first LEED projects.
Burnett Plaza
TEIR REIT's Burnett Plaza in downtown Fort Worth was built in 1983, long before LEED was invented. Yet the 40-story building (the tallest in Cowtown) designed by Sikes, Jennings, & Kelly Architects and Geren Associates has obtained rigorous benchmarks such as LEED Silver for existing buildings' operations and maintenance standards and the EPA's Energy Star rating.
McKesson Corp.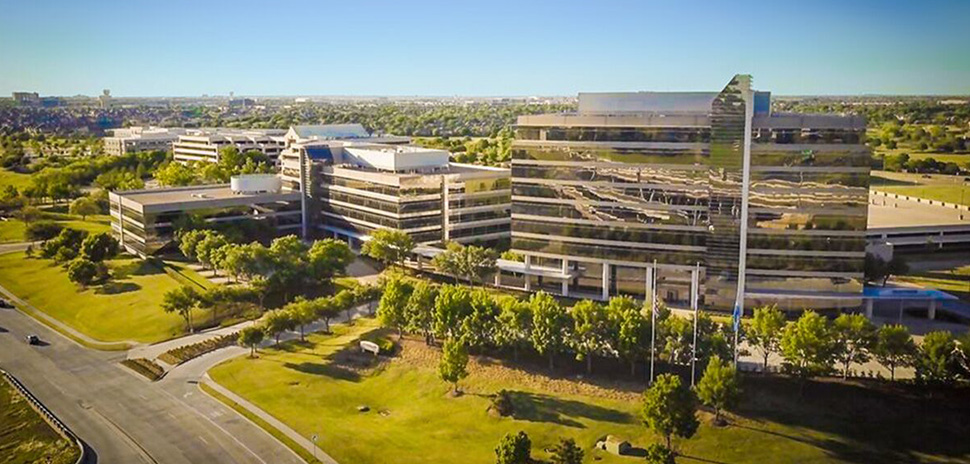 When pharma-distributor giant McKesson Corp. bought the former NEC Corp. of America in Las Colinas, it brought along a culture of supporting human health. So unsurprisingly, the San Francisco-based company pursued both LEED Gold and WELL Building Silver certifications—one of the first buildings in the state to do so.
Stryker Communications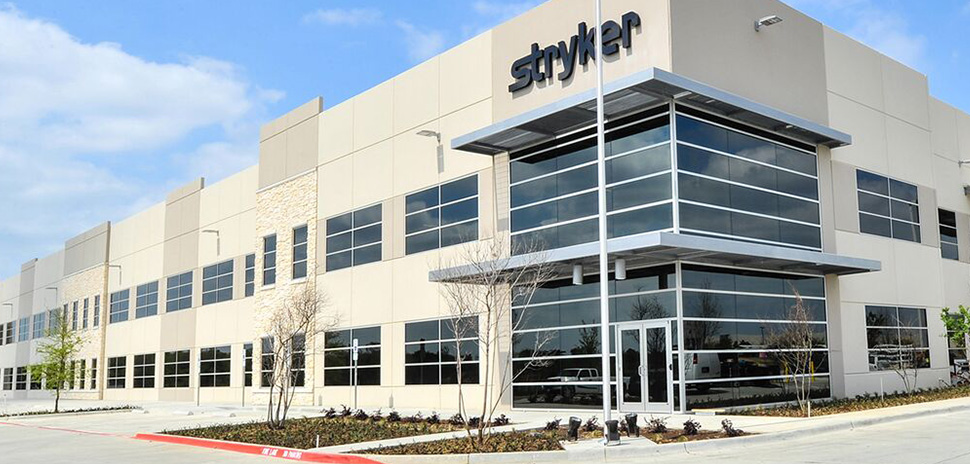 Stryker Communications' regional HQ in Flower Mound is pursuing both LEED Gold and WELL Building Standard certifications for its 209,000-square-foot campus after Corgan architects completed the building in March 2017.
Toyota Motor North America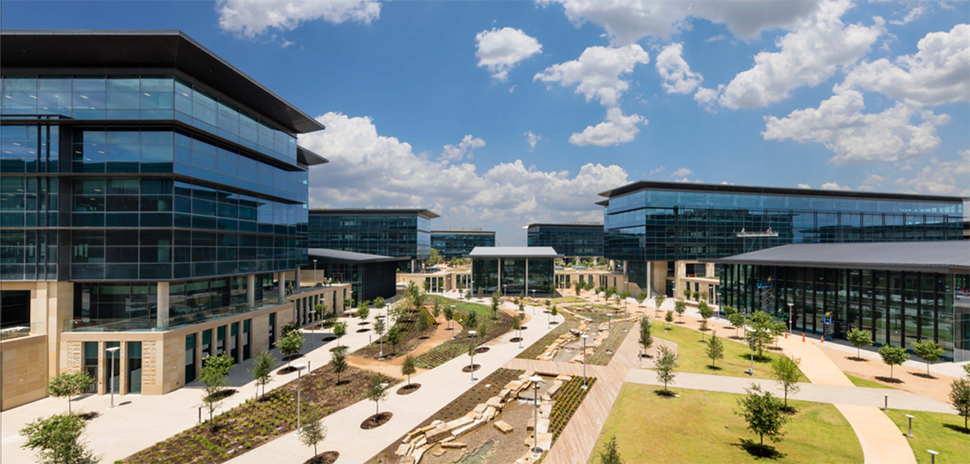 From compost bins in the cafeteria to a rainwater capture system, Toyota Motor North America's Legacy West campus in Plano sets high standards for its environmental footprint. And last fall it proved as much when the 100-acre campus, developed by KDC and designed by Corgan, became the largest LEED Platinum project in Texas.
Multifamily
Hall Arts Residences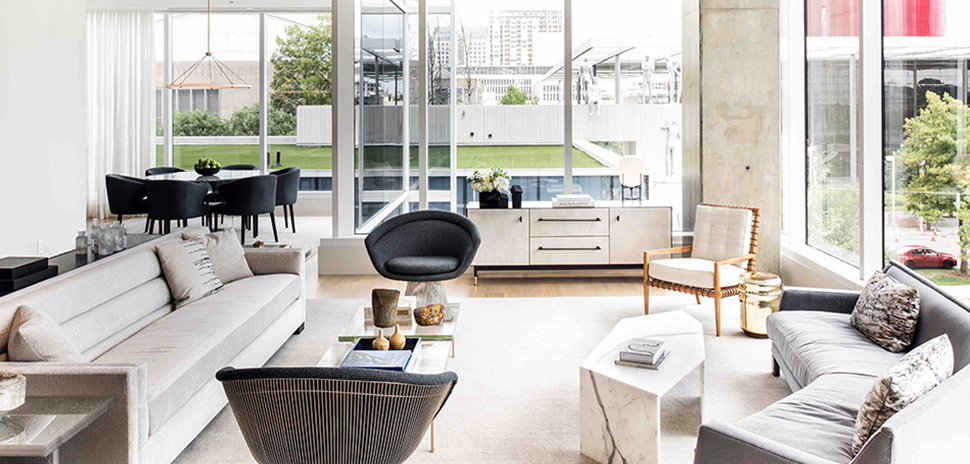 HALL Group's Hall Arts Residences 28-story condo tower hopes to be the state's first registered WELL certified multifamily building when Austin Commercial, HKS, and Emily Summers Design Associates complete the project in 2020. Says Teske about the project: "Craig Hall has always accepted and embraced sustainability and looked at the ways a building can aid in wellbeing. That's the future of high-end residential, and people are willing to pay more for heightened quality of air, water, etc."
Retail
Treehouse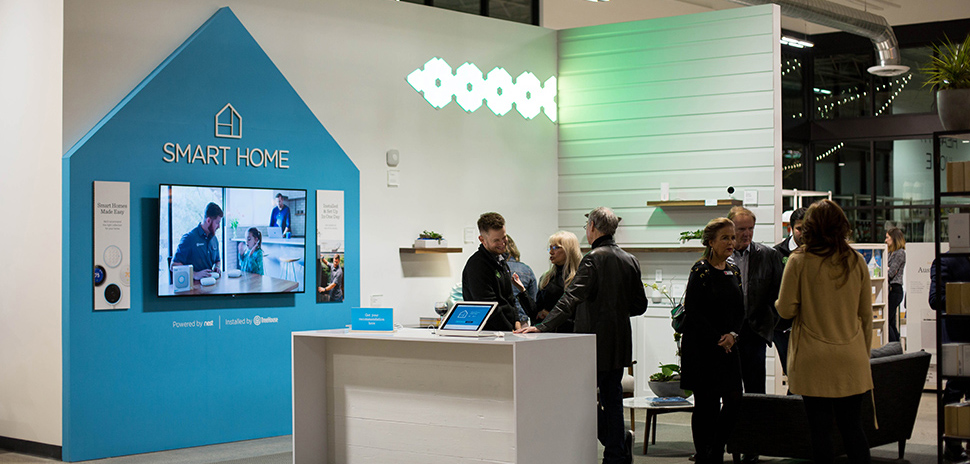 In what is possibly the most energy-efficient big-box retail store around, TreeHouse opened its energy positive (meaning it puts energy back into the grid thanks to solar panels and a Tesla battery pack) home improvement store in June 2016 in Dallas after architects Lake | Flato and Looney Ricks Kiss took care to consider how every aspect of the store would impact the environment.
Nylo Dallas South Side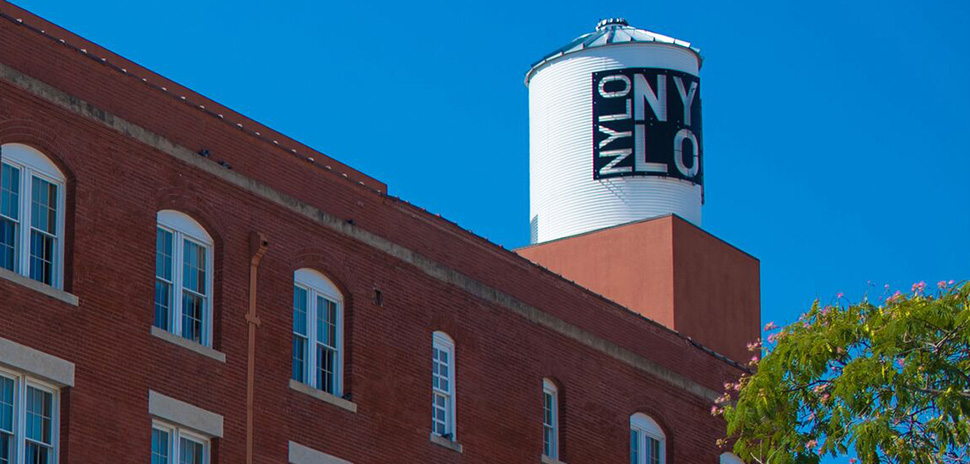 A former coffin manufacturing facility turned funky hotel, Matthews Southwest's NYLO Dallas South Side was the first LEED-certified NYLO in the region, and one of a pioneering historic renovation LEED project. Architect 5G initially targeted LEED Silver but achieved Gold, thanks in part to comprehensive rainwater harvesting that irrigates landscaping through an underground cistern.
Industrial + Data Centers
Nestle Central Bottling Facility
The Nestle Central Bottling Facility in Dallas received LEED Silver certification in 2009.
Internap Dallas Data Center
In 2012, the Internap Dallas Data Center was the first public data center in Texas to receive Green Globes certification from the Green Building Initiative.
GE Transportation
In Fort Worth, a building near Texas Motor Speedway that's home to a subsidiary of GE Transporation that manufactures locomotives, is LEED Certified Core and Shell. That's a rating system designed for projects in which the developer controls the design and construction of the entire mechanical, electrical, plumbing, and fire protection system, but not the design and construction of the tenant fit-out, according to the U.S. Green Building Council. The plant is one of two facilities in the nation where GE Transportation manufactures modern, efficient locomotives for the railroad industry.
Pioneer 360 Business Center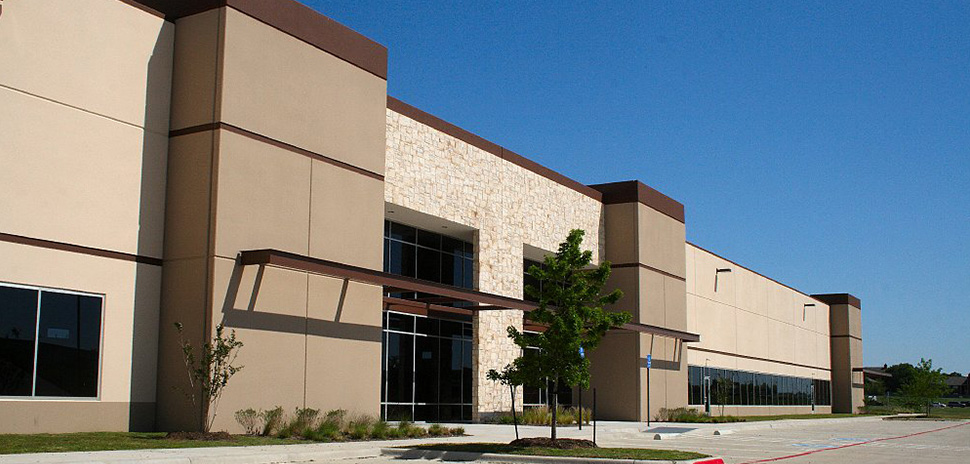 In Arlington, the three-building, 1.16 million-square-foot Pioneer 360 Business Center built by Bob Moore Construction in 2009 for Flaherty Development is the largest LEED Gold Core and Shell.
Sports
Apogee Stadium
In 2012, the 31,000-seat Apogee Stadium at the University of North Texas in Denton received LEED Platinum, the first such certification of its kind. It was designed by HKS Sports and Entertainment Group and built by Manhattan Construction Co. Among the most visible features of the stadium are three wind turbines that provide roughly a half a million kilowatt hours per year, eliminating roughly 323 metric tons of carbon dioxide.
READ NEXT
The Green Future of North Texas
We may have room to grow in the rankings, but don't write Dallas-Fort Worth off as a leader in sustainable building practices. Industry experts say the region is underrated. Here's how North Texas builders, designers, and cities are pushing green practices forward.
Green Building Public & Education LEED-ers in Dallas-Fort Worth
Developers, designers, and cities are pushing sustainability forward in North Texas, creating friendly and beautiful structures.
Placemakers: For Todd Interests, Revitalizing a Downtown Dallas Neighborhood is a Family Affair
East Quarter continues Todd Interests' track record of investing in properties and turning them into unique landmarks in the city.

Get on the list.
Dallas Innovates, every day. 
Sign up to keep your eye on what's new and next in Dallas-Fort Worth, every day.