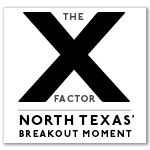 Every American city is hunting the same big prey: Artificial intelligence. Blockchain technologies. The internet of things. Virtual and augmented reality.
So why will North Texas put these trophies on the wall and take its place in the pantheon of tech hubs? The answer lies in the "X" factor, says Anurag Jain, managing partner, Perot Jain, and chairman, Access Healthcare. Jain believes four elements are brewing a breakout moment: the marketplace in big enterprise companies moving to North Texas; top talent moving here from the coasts and around the world; and abundant capital from local family offices and other VCs. The fourth element? A catalyzing force that fuels a breakout moment. "Alchemy doesn't happen until you have a spark," he says.
And that's the "X" factor. Jain says it's time sensitive. Putting the ingredients—the elements—together slowly may not pay off. But if things happen rapidly—in the right place, at the right time—that's the spark to go to the next level.
Dave Copps senses the same momentum. As CEO and co-founder of Hypergiant Sensory Sciences, one of Dallas-Fort Worth's newest AI launches, Copps believes "North Texas is rising as a national center for emerging technologies. Our universities, companies, and startups are more closely connected than ever before—and [they're] creating an energy that's attracting more and more talent to our area."
That energy is also fueling ideas and investment. If "X" marks the spot, North Texas may be the ideal environment for growth and opportunity in tech.
The groundwork: already laid
North Texas already has a roster of innovation-focused, global company headquarters across a diverse set of industries. We have top-notch universities producing highly skilled graduates. Add in our growing community of cutting-edge entrepreneurs, and you have a recipe for success.
Advanced communications companies total almost 1,500 in the region, employing around 80,000 workers. We're home to major telecom players, including Ericsson and AT&T; we host operations for some of the world's largest IT companies; and we boast the second-largest concentration of data centers in the United States, according to George Brody, CEO and founder of InfoNet of Things.
A new trend for North Texas? Hardly. Technology and innovation are part of our region's DNA.
"Revolution and disruption are in our heritage," says Cody Marx Bailey, managing partner at XRAM Capital and founder of the North Texas Blockchain Alliance. "Our forefathers built the underlying infrastructure for world-changing industries, such as telecom, banking, insurance, and semiconductors. And now our generation has the chance to continue that tradition."
Extended Content:
Ideas Q+A Series
Read more about Dallas-Fort Worth's 'Breakout Moment.'


Anurag Jain on Tech Talent, Building an Innovation Ecosystem, and Defining the 'X' Factor

Cody Marx Bailey on Emerging Tech Poised to Make an Impact and Why 'Now Is the Time for North Texas'

George Brody on North Texas as Home to Corporate Giants, an Esports Mecca, and the Telecom Transformation
Our history and enterprise support alone could boost any place toward success. But today North Texas has a confluence of elements—enterprise, education, and entrepreneurship—that are working together to take us to the next level.
The region is home to eight nationally ranked universities. From SMU to TCU, UTD to UNT, courses are offered in areas such as AI and digital transformation. Not to mention the emphasis on STEAM education starting in elementary school.
In addition, a startup and entrepreneurial ecosystem is thriving across the area, featuring accelerator and incubator programs, coworking spaces, and more. Steve Guengerich, executive director of the Institute for Innovation and Entrepreneurship at UT Dallas, lauds three hot startup programs: Blackstone LaunchPad opening at UTD; Austin's Mass Challenge (a significant recruiting footprint in the area, with Southwest Airlines as the lead program sponsor); and Capital Factory, fueled by its Texas Startup Manifesto. "Even the legal community here is rolling their sleeves up and getting into the mix," Bailey says.
Another big impact on tech's growth in Dallas-Fort Worth: the 2016 opening of a regional United States Patent and Trademark Office in downtown Dallas. Romelia Flores, IBM distinguished engineer and master inventor, describes the patent office as having "a huge impact from an intellectual capital perspective" that has fueled entrepreneurial groups across the region.
According to Jain, leadership is key to making all this happen. Community leaders, city mayors, and local investors like the Ross Perots of the area are standing up and saying, "Our time has come." Jain believes one reason North Texas is so attractive for enterprise is that it's nimble: Community leaders come together to make quick decisions. Jain says our "innovation engine" is built through leadership efforts like encouraging migration to the area, investing in infrastructure, and enticing businesses with tax breaks. Throw in a favorable regulatory environment, and it's not surprising that North Texas is a tech success. But what really makes this moment a breakout is that everything's working together. Enterprise companies are partnering with education for high-tech programs and joining forces with entrepreneurs in open-source initiatives.
North Texas has created a self-sustaining system. The business climate draws in companies of all sizes; the talent fuels more educational opportunities; which create even more talented people; and which naturally draws even more businesses and supports the launching of new ones. That's created an environment that encourages and thrives on innovation.
Hot tech tickets
Our environment is ripe for innovation. But what's truly driving this moment can be summed up in one word: data.
"It's all about data," Flores says. "You have AI. You have cloud. You have all these cool technologies. But it's really harnessing the power of data that takes technology to the next level. IBM CEO Ginni Rometty always talks about data as the next natural resource of our time, and she's right. All these technologies—whether AI, cloud, security, high-speed networks and infrastructure, robotics, augmented reality, IoT—all of that is very much focused on answering the question, 'How do we take data in different formats and make useful things for our consumers and our end users and enterprises that are using this information?'"
It's a great question, but it can't answer itself. Innovation doesn't live on data alone. It needs connectivity.
---
Be a Dallas Innovator: Sign up for our e-newsletter to get what's new and next every day.
---
"None of these technologies would matter without the cheap, secure, reliable, high-speed communications infrastructure that exists underlying them all," says UTD's Guengerich. "Without train tracks, highways, and flight paths, there'd be no physical commerce. The same is true in digital." Much of what happens in the near future will depend on 5G. Lucky for us, AT&T is at the forefront of 5G development. Look at just a handful of emerging techs, and you'll see the impact, he says.
AI has more direct impact on people's lives than they realize. If you've interacted with Apple's Siri or Amazon's Alexa, you've used an AI-powered interface. There are two flavors of AI, Bailey says:  "narrow" or "weak," which we're used to right now and "wide" or "strong"—the self-aware AI of science fiction. AI continues to improve daily and is transforming life itself.
"What's most interesting about AI is that the more successful we are with it, the more it disappears into the background," Copps says. "Most people are interacting with AI every day, and they don't even know it."
The Internet of Things is another technology you may be interacting with without realizing it. Every smart device in your home—your Nest thermostat, Ring doorbell, Sonos speaker system—is connected through IoT.
Augmented and virtual reality have been just over the horizon for some 30 years. But as computing power has risen and costs have dropped, they've become a consumer reality. Many had their first introduction via the viral game app Pokémon Go in the summer of 2016. And you'd be hard-pressed to find a millennial who isn't a pro with Snapchat filters. Experts maintain that the next two years will bring bigger things in AR.
But blockchain is, without a doubt, the emerging tech that people find most difficult to understand. Created using cryptography as the foundation of the Bitcoin cryptocurrency, the technology has uses far beyond cryptocurrencies as a transparent and secure way to keep public ledgers. "Blockchain aims to solve, arguably, the largest problem that has faced humanity—trust," Bailey says.
Every major tech enterprise in the region is working on some or all of these technologies in some capacity. Some of the efforts are very public, such as IBM's Watson initiative. North Texas is also highly represented in these emerging spaces with startups based in the region. A couple of examples: Hypergiant Industries (which Copps' Sensory Sciences is part of) came out of stealth in 2018 to become a player in AI with divisions addressing commercial and scientific uses of the technology as well as a funding arm; and Andrew Ng, a globally regarded data scientist and co-founder of Coursera, chose North Texas for a new office for Drive.ai, a company creating self-driving cars.
Bailey's Rawhide is among area's newer blockchain companies. Its solution lets livestock producers manage their herds down to individual cattle, even allowing for fractional ownership of a specific cow. And startup Hedera Hashgraph raised $100 million for its distributed ledger technology, a post-blockchain tech.
IoT encompasses a wide range, including Brody's InfoNet of Things, which builds information networks that work with IoT deployments. Plano-based Haxiot has a platform that provides industrial IoT customers edge computing capabilities with its device-to-cloud hardware and software solution. Two emerging companies in AR/VR include Aireal, which places content dimensionally in real-world environments, and Roomored, with its VR platform for residential real estate.
Power, combined
What makes these technologies truly interesting is that they work together. Either in stand-alone mode or in combination, they will enable even more powerful network-based platforms in the future—and business models we can't yet contemplate or comprehend.
Already, with AR going mainstream and wireless bandwidth getting a 5G boost, Brody says a real-time virtual pop-up store can be created anywhere people gather (e.g., in a stadium, at a park). Autonomous vehicles are another place where advances in AI, IoT, and AR/VR will come together in a long-promised reality.
These technologies are already impacting all business sectors and will continue to be integrated into every level of society. Everything from financial services to logistics to manufacturing to health care is feeling the rush of the ongoing tech evolution.
"Advancements are going to come with greater change and at a faster velocity than their predecessors," Bailey says. "There's a compounding of time and impact happening. It took the Industrial Age nearly four generations to fully implement. Aerospace took one generation to become a new standard. Now we're seeing multiple, concurrent leaps in the span of decades. This will continue to accelerate, as it has since the dawn of the universe."
As this happens, DFW will be very much at the epicenter.
"This is a special moment for North Texas," Flores says.
---
Read it online
Dallas Innovates 2019—The Magazine explores the region as a rising tech hub that will shape the future of innovation. The theme of our second annual print publication, "A Breakout Moment," explores why now is the time for the region to grab its place in the tech universe.

Get on the list.
Dallas Innovates, every day.
Sign up to keep your eye on what's new and next in Dallas-Fort Worth, every day.