Forget everything you know about mini-golf—the sad old Astroturf, the ho-hum windmill, the sullen kid whacking your knee after her ball lips the cup. That all gets blown away Friday when the first-ever Puttery opens at Grandscape in The Colony, just north of Dallas.
The high-tech, totally reimagined, adults-only playground of cocktails, food, and courses is like no mini-golf you've ever seen. 
Puttery's "modern spin" on putting features 20,700 square feet of entertainment—with four wildly creative 9-hole "golf courses" on two floors, three bars, an outdoor terrace, and multiple lounges and seating areas all over.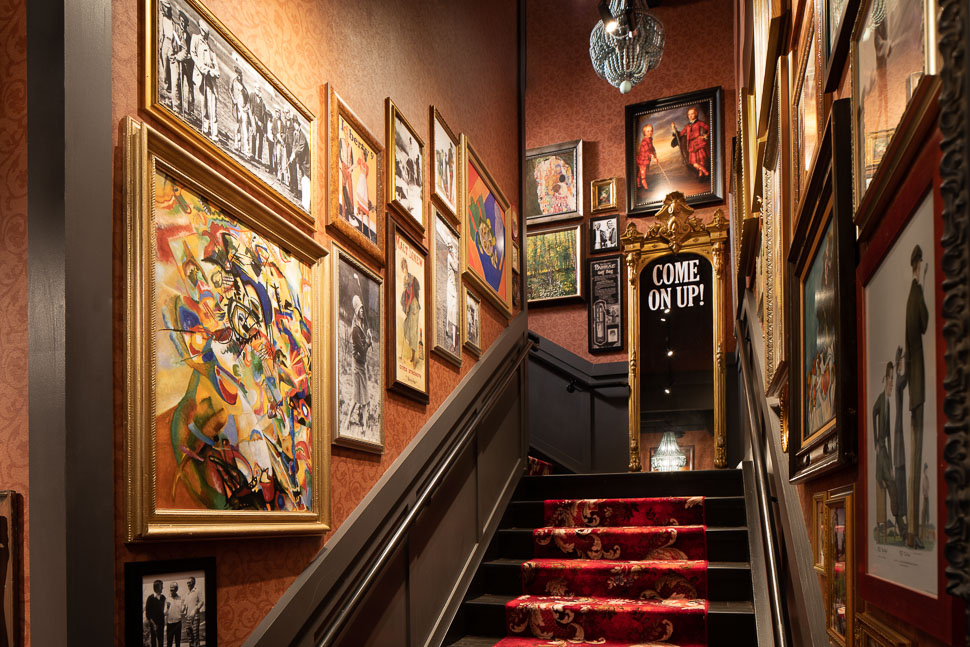 "After two years of development, Puttery will debut in our home market at one of the most exciting entertainment districts in North Texas," said Hana Khouri, president and CEO of Dallas-based Drive Shack, in a statement. 
"Puttery puts a whole new spin on putting," Khouri added. "Whether you can sink a putt from the rough or haven't swung a putter since grade school—anyone can have a great time with our over-the-top courses, delicious food, innovative craft cocktails, and energetic vibe."
Earlier this summer, golf superstar Rory McIlroy and his investment partnership invested some $10 million in the high-tech mini-golf concept, in exchange for 10 percent ownership in the equity of each Puttery venue planned to open through 2023.
More Putterys are in development now in Houston, Miami, Charlotte, N.C., and Washington, D.C.
Four 9-hole courses, four different vibes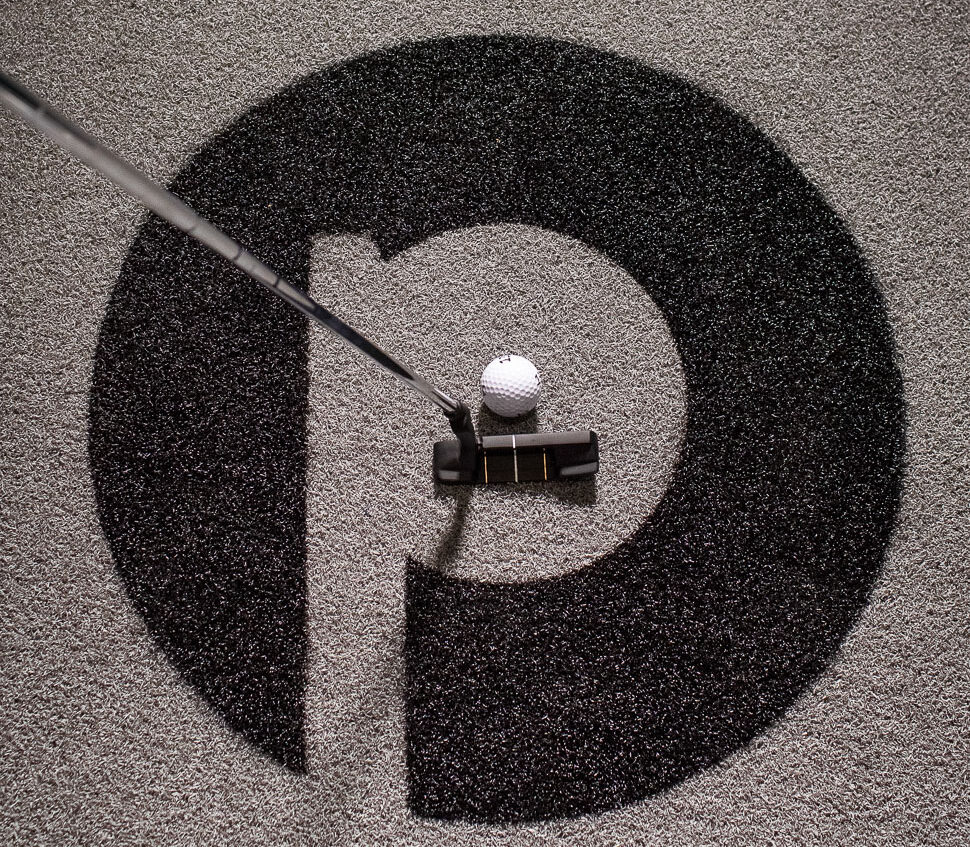 You can yell "IT'S IN THE HOLE!" all you like. But with local DJs playing tracks, "curated culinary offerings" to chow down, and exclusive course-themed drinks to imbibe, putting is only partly the point.
Immersive experience
Dallas' future-focused interactive design agency 900lbs was tasked with creating a one-of-a-kind immersive experience that's part high-tech gameplay and part chill lounge, according to the agency's founder, Steve Deitz.
You won't find any old golf pencil/paper scorecard combo at Puttery, thanks to 900lbs' tech-driven interactive gameplay. The ball keeps score and activates light and sound. The agency also worked with Drive Shack on UX design and app development for reservations, guest check-in, and play.
"The vibes are immaculate," Deitz said. 
Here's a look at the four tech-enabled courses awaiting your Tiger-like putting prowess at Puttery:
Rooftop Course
Don't be distracted by that skyline view—you're already six strokes behind Shirley. With a full-service bar just steps away, Puttery says "the sky's the limit for fun" on this challenging, high-tech course.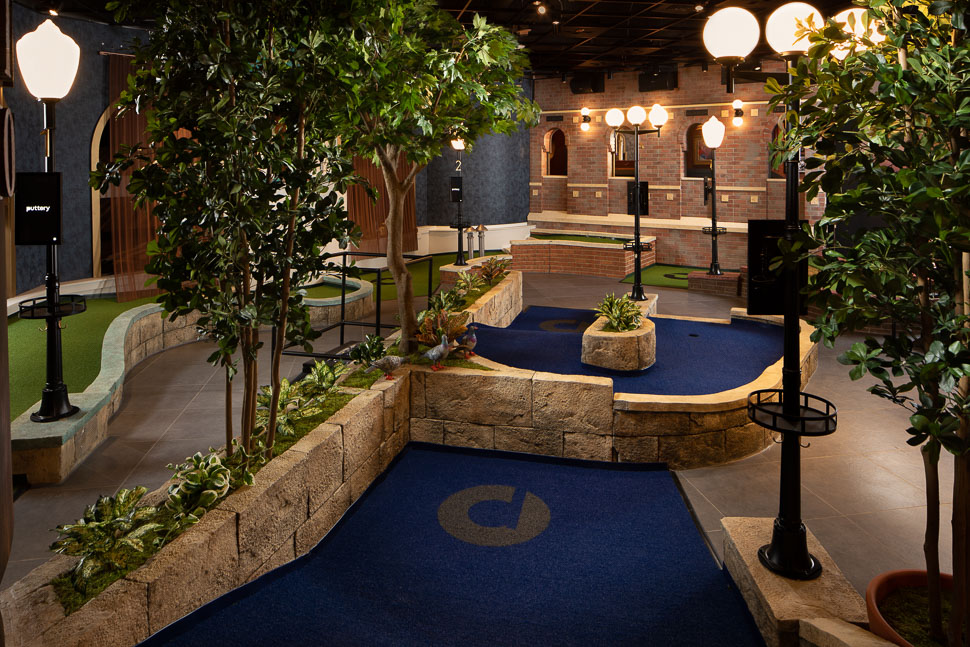 Lodge Course
No, you're not at a ski lodge in Aspen. You're still in a Puttery at Grandscape in The Colony. But who could blame you for being confused? Puttery says "the powder's always fresh on this super chill 9-hole course." While you wait your turn to slice your next putt, you can toast your buns by the wall-length fireplace, take in the Rocky Mountain views—and even snap a ski-lift selfie.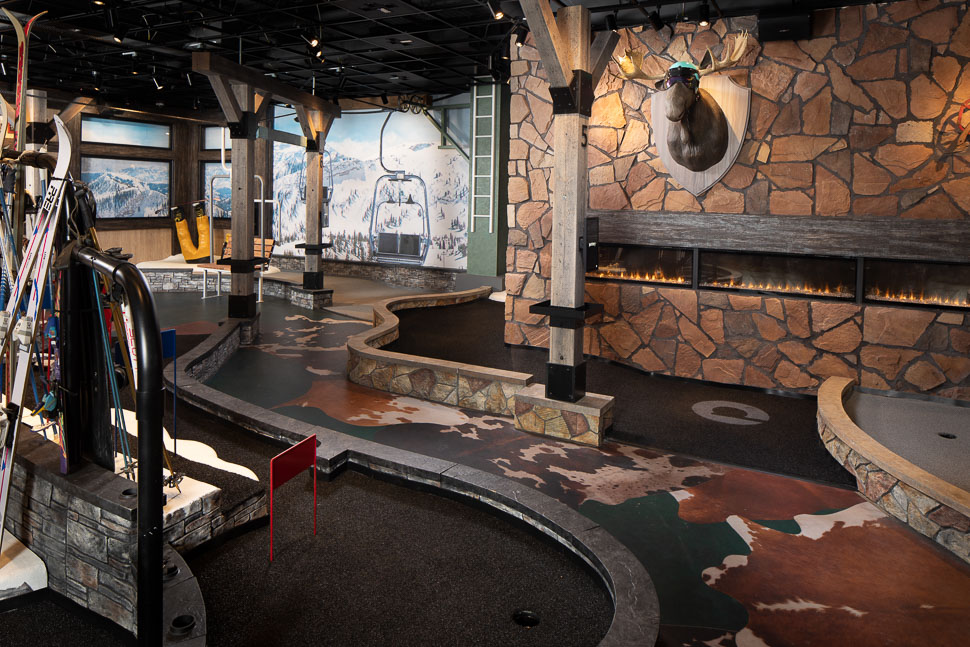 Library Course
They say never overthink golf. That'll be hard to do here if you browse the books and actually learn something. You can check out the dimetrodon dinosaur, try to find Zimbabwe on the globe, and wonder why you never wrote that novel. Or hey, just putt!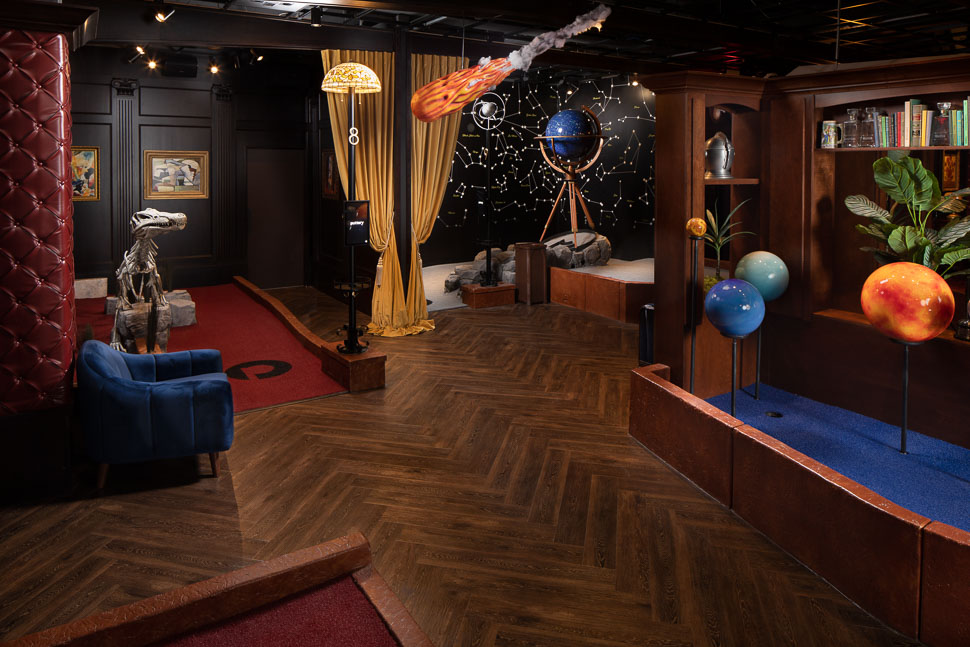 Illusion Course
No fair. It's hard enough to sink a putt on a flat green surface. This mind-bending course will challenge your deepest perceptions of time, space, and how many actual dimples are on your golf ball (most have 300 to 500—this is definitely the place to count yours).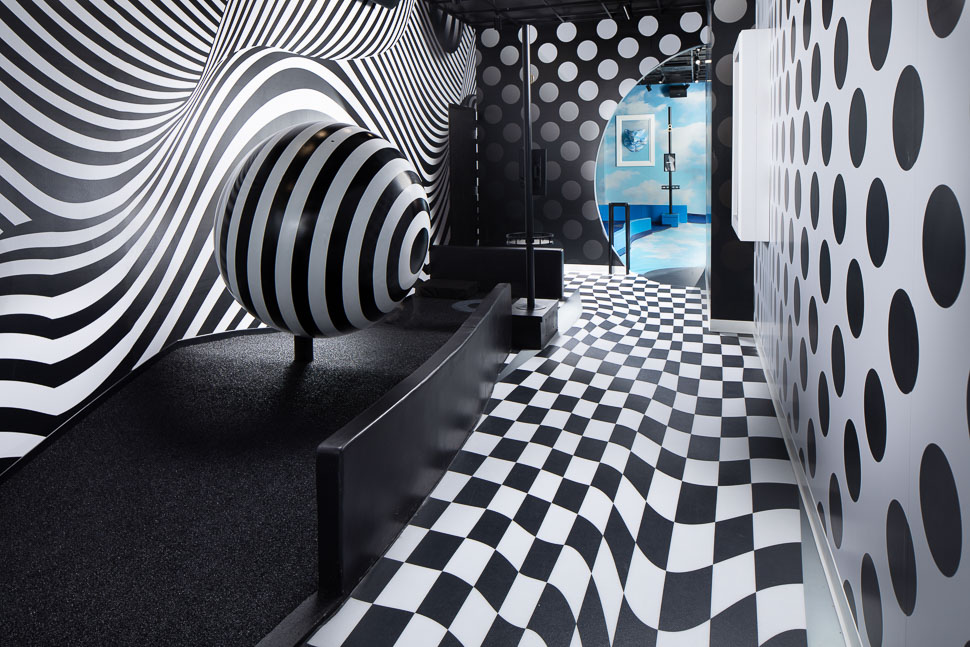 Puttery is located at 5762 Grandscape Blvd., Suite 105, in The Colony, Texas. Guests must be 21 years or older. Hours of operation will vary, ranging from 11 a.m. to 2 a.m. depending on the day.  You can find more info here.
Views and Vibes: Puttery
Here's a virtual walkthrough of the new venue that could be a high-tech hole-in-one for the brand. 
All photos courtesy of Puttery.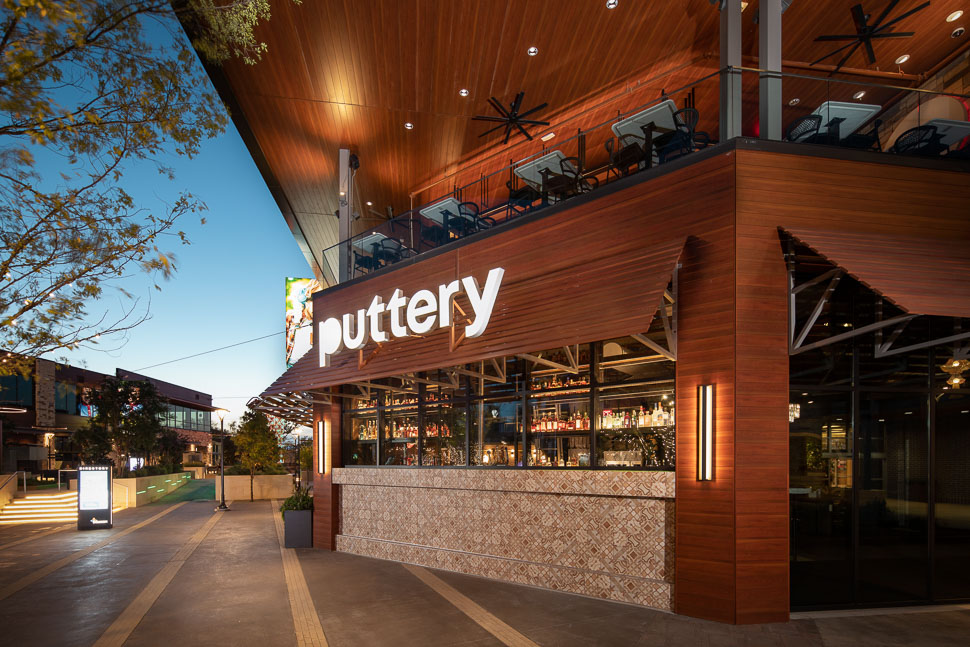 Lobby
Downstairs lounge

Upstairs lounge
Rooftop



Library



Illusion

Lodge


Events
All photos courtesy of The Puttery.
Quincy Preston contributed to this story.
The story was updated with additional details on scoring technology on Sept. 10, 2021, 11:48 a.m.

Get on the list.
Dallas Innovates, every day.
Sign up to keep your eye on what's new and next in Dallas-Fort Worth, every day.