What companies are finding funding or having a big exit? From startup investments to grants and acquisitions, Dallas Innovates tracks what's happening in North Texas money. Sign up for our e-newsletter, and share your deal news here. 

BILT's 3D Intelligent Instructions App Lands Air Force Funding
⟫ Grapevine-based BILT has landed $1.7 million from the USAF's venture capital fund. The Tactical Funding Increase (TACFI) award builds on its previous SBIR Phase II work with the Air Force. Bilt, the developer of an immersive 3D intelligent instructions app, will use the funds to increase BILT's development of instructions for Air Force service members.
The Air Force said the technology will increase readiness by helping recruits become mechanically proficient more quickly.
"Innovation is critical to mission readiness," BILT President and COO Ahmed Qureshi said in a statement, noting that today's recruits' "sweet spot is tech. They can teach themselves anything with the right tools…but those tools are not technical manuals."
With BILT's 3D app, "They can zoom in and zoom out on the instructions, and scroll and turn things around," Qureshi told Dallas Innovates in May. "It is super, super visual. You can't do that with flat 2D instructions on paper, or even looking at 2D instructions on a computer."
Qureshi says BILT's app is "game-changing technology" that he's working to put "in the hands of an Air Force maintainer or an Army soldier or a Navy sailor aboard a ship, or a civilian maintainer working in a shipyard or on an MRO facility for the Air Force."
BILT, which recently completed work on its Air Force SBIR Phase II contract, says "one of the primary TACFI requirements is to secure investment from the private sector." Austin VC firm Silverton Partners invested in BILT last year and provided the matching funds.
"There's a valley of death between SBIR Phases II and III," Silverton Principal Matthew Saitta said in a statement. "But we're going to bridge that gap because our service members deserve BILT."
PLUS
Agricultural Crowdfunding Platform Raising New Fund
⟫ Harvest Returns, a Fort Worth-based crowdfunding investment platform focused on agricultural technology and innovative practices, reported raising $440,000 in equity from 24 investors out of a nearly $1.6 million offering for a new fund titled Harvest Invest-042 LLC. Harvest Returns says it has a pool of more than 8,000 investors that have provided more than $17 million in funding to early-stage businesses in the industry since launching in 2016.
—
PGA of America Forms Joint Investment Vehicle to Boost Golf Innovation
⟫ Ahead of the official opening of its new Frisco headquarters in August, the PGA of America has joined a new investment partnership to further innovation in golf.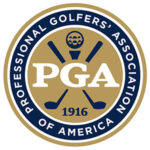 Joining Elysian Park Ventures, the private investment arm of the Los Angeles Dodgers' ownership group, the more than century-old PGA has formed EP Golf Ventures, LLC, an investment vehicle aimed at innovations that help "the growth of the game."
EP Golf Ventures will target investments in areas including coaching and training; health, wellness, and performance science; hospitality; facility management; retail; and agriculture. PGA of America Senior Director of Growth and Ventures Kris Hart told the Sports Business Journal that when making investments, the organizations will consider benefits to PGA members, financial return, and game growth.
So far, EP Golf Ventures has already invested in two companies: Washington-based Sportsbox AI, a 3D motion-capture coaching app startup; and California-based mobile golf simulator Dryvebox.
—
Dallas Cowboys' Zeke Elliott Invests in Boston Esports Firm
⟫ Dallas Cowboys running back Ezekiel Elliott was one of a handful of investors joining a $15 million Series A funding round for Boston-based esports organization XSET, which was led by LightWork Worldwide. Launched in 2020, the company said it plans to use the funding to invest in executive talent, marketing, and content creation. Last September, Elliott joined XSET as a creator.
—
Medical Device Startup Lands $1.64M to Restore Hearing
With new funding, Qualia Oto says it's entering the "next stage of corporate growth" and is one step closer to its mission of restoring hearing to those who have lost it.
While not disclosing names of its new backers, the UT Dallas-based company that's developing the next generation of cochlear implants announced closing an approximately $1.64 million Series A preferred round. The funding will help Qualia Oto begin larger-scale development and testing of its technology.
With new funding secured, Qualia Oto says it will be focused on "larger-scale" development and testing of its polymers and electrode transistors, with the goal of signing cooperative development agreements with global cochlear implant companies.
In addition, it plans to expand its research and production capabilities both in the U.S. and beyond. CFO Benedict Voit added that the company is currently working on applying for a Phase II grant from the NSF that would allow it to begin animal studies with its technology. Qualia Oto is also working with advisors from a UT Dallas, UT Southwestern, and Carnegie Mellon to submit grant applications for the NSF and National Institutes of Health to further develop its drug-delivery capabilities, specifically targeting Ménière's disease.
—
Dallas Medical Device Company Receives $2M Grant
⟫ Dallas-based Berkshire Biomedical Corporation has received an approximately $2 million, two-year grant from the National Institutes of Health' National Institute of Drug Abuse. Spread over two phases, the funding will help Berkshire further develop its personalized oral drug dispensing technology for methadone treatment for at-home patients recovering from opioid addiction. According to Berkshire, the technology is designed to only dispense medication to biometrically authenticated users.
—
New Ryan Acquisition Makes 2022 Its Most Active M&A Year
⟫ In an all-Dallas deal, tax services firm Ryan has acquired Paradigm Tax Group to expand its property tax practice—marking Ryan's seventh acquisition this year, the Dallas Business Journal reports. Citing LinkedIn, the DBJ says the move adds about 175 employees to Ryan's property tax practice, which accounts for about a third of Ryan's business. With months still left in the year, the move makes 2021 the most active M&A year for Ryan to date, the DBJ notes.
—
United Real Estate Merger Expands Firm's Presence on East Coast
⟫ Dallas' United Real Estate, one of the largest independent real estate organizations in the country, is merging with Washington, D.C.-based Pearson Smith Realty—a move that expands the local firm's presence on the East Coast. Pearson will still retain its name, leadership team, and offices in the D.C. region. Having grown from 17 agents in 2014 to more than 1,000, the deal with Pearson increases United's network to more than 21,000 agents across 630 offices.
—
Frisco's OpTic Gaming Acquires Dallas Chatbot Startup
⟫ OpTic Gaming has been instrumental in helping Botisimo grow. Now OpTic is the Dallas-based streamer tool startup's new owner.
Frisco-based OpTic, one of the world's largest esports and entertainment organizations, has announced acquiring Botisimo, a multi-platform chatbot tool for streamers. The deal, whose terms weren't disclosed, marks Botisimo's exit less than two years after its launch.
Integrating with numerous platforms, including Twitch, YouTube, Facebook, and Discord, Botisimo's technology allows users to manage multiple chats with livestream marketing, analytics, and audience engagement tools. With those abilities, OpTic CEO Adam Rymer said acquiring Botisimo will help OpTic's efforts in "diversifying revenue opportunities and deepening [its] involvement in streaming."
—
Dallas Legal Education Firm Boosts Digital Content Library
⟫ Dallas' BARBRI Global, a legal education material provider and digital learning solutions company, has acquired Atlanta-based Strafford, bringing Strafford's online library of legal education-focused webinars under BARBRI. The company said the move will help expand its offering lineup and geographic reach. In addition to the deal, BARBRI announced the creation of a VP of product management position, tapping former Thomson Reuters VP of Learning and Compliance Justin Hummel to fill it.
—
Fort Worth's Novaria Group Acquires Firm with Giant Aerospace Clients
⟫ Fort Worth aerospace- and defense-focused specialty hardware manufacturer Novaria Group has acquired Missouri-based Stroco Manufacturing, whose clients include Boeing, Lockheed Martin, and Bell Helicopter. When the deal closes later this month, it will mark Novaria's ninth acquisition since 2020. Novaria CEO Bryan Perkins said the move will boost its "product and service offerings, specifically in the defense market."
---

Want more?
Sign up for our e-newsletter, and share your deal news here. 
Read more in Kevin Cummings' recent Follow the Money deal roundup:

Get on the list.
Dallas Innovates, every day.
Sign up to keep your eye on what's new and next in Dallas-Fort Worth, every day.