"A car isn't just a car today. New vehicles offer systems and components that deliver enhanced computing power but also broaden the cyber-attack surface."
Brian Gorenc
VP of Threat Research
Trend Micro
.…on why Trend Micro is launching a new connected cars bug bounty event in Japan in 2024.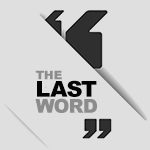 Japan-based cybersecurity provider Trend Micro has its U.S. headquarters in Irving. Working from North Texas, Gorenc deals with many cyber threats—and is seeing more and more issues emerging from millions of high-tech vehicles that hit the streets every day.
One way the company fights overall cyber threats: the Trend Micro Zero Day Initiative's Pwn2Own bug bounty competition, which for 17 years has rewarded security researchers for privately disclosing vulnerabilities.
Today, recognizing the growing threat to the world's connected vehicle ecosystem, Trend Micro announced a standalone competition—Pwn2Own Automotive—to take place in January 2024 at Automotive World Tokyo.
"Through our VicOne subsidiary and now Pwn2Own, Trend Micro protects this fast-growing part of the connected digital world for all global citizens," Gorenc said in a statement.
Pwn2Own Automotive aims to accomplish three goals:
• Further automotive research by encouraging researchers to contribute and be financially rewarded for reports covering various products and platforms.
• Illuminate the attack surface by highlighting critical technologies that need to be evaluated.
• Incentivize the discovery of challenging and complex threats by offering increased bounties for multi-system attacks.
Spearheaded by participation from Tesla, Trend Micro says automotive systems have played "an increasingly prominent role" in Pwn2Own in recent years,. The 2019 overall Master of Pwn award was won by a team that successfully hacked a Tesla Model 3. In 2022, competitors were able to demonstrate the exploitation of two more unique bugs in the Model 3's infotainment system. The electric carmaker will return to Pwn2Own Vancouver as a sponsor in 2023, once again offering a Model 3 as a potential prize for successful participants.
For more of who said what about all things North Texas, check out Every Last Word.

Get on the list.
Dallas Innovates, every day.
Sign up to keep your eye on what's new and next in Dallas-Fort Worth, every day.