"We want to make smart devices even smarter—enabling our customers to use their thermostats, electric vehicles, and solar panels already in their homes as tools to better meet their energy needs."
Sam Sen
VP of Energy Transition Solutions
Vistra
.…on TXU Energy's new residential demand response program in Texas.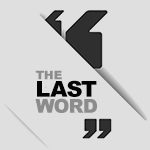 Irving-based Vistra has expanded its residential demand response program in Texas, enabling all customers with a compatible smart thermostat to participate in real-time enhancement of grid reliability, the energy provider announced.
This network of customers with connected devices can automatically reduce their power consumption when electricity demand is high and help balance supply and demand, which Vistra said is a crucial and flexible component in meeting the growing power needs of Texans.
"Texas consumes more electricity than any state in the country, and as the state's population grows and more products are electrified, that appetite for electricity grows along with it," Sam Sen, VP of Vistra's energy transition solutions team, said in a statement.
Small automatic adjustments during peak energy usage
Via Vistra's flagship brand, the new TXU Energy Connected Conservation program enables anyone with an eligible thermostat to take a more significant role in energy conservation. By agreeing to small, gradual, automatic temperature adjustments during peak consumption periods, customers will help conserve energy across Texas – using less and saving more, the company said.
"Programs like TXU Energy Connected Conservation empower savvy consumers to save money and be part of the solution, making it possible to pool their collective action and reduce electricity demand across the state when the grid needs it most," Sen said.
With TXU Energy Connected Conservation, customer's thermostats will be automatically adjusted by no more than a few degrees for a short period of time, Vistra said. The program is designed to offer total flexibility to opt out of a conservation event anytime and control the thermostat manually, the company said.
"Vistra is fully committed to continuing our leadership in the energy transition," Sen said. "As customer homes continue to electrify, this program will be able to flex, offering even more opportunities to reduce energy use and save."
For more of who said what about all things North Texas, check out Every Last Word.

Get on the list.
Dallas Innovates, every day.
Sign up to keep your eye on what's new and next in Dallas-Fort Worth, every day.