COVID brought in-person meetings and pitches to a screeching halt last year, but that didn't stop deals from getting done. VCs, angels, and corporates—along with IPOs—kept the money flowing for companies in Dallas-Fort Worth to fund future developments, hires, and next-gen tech. From Taysha Gene Therapies' $125 million in two funding rounds (and its subsequent IPO) to Bestow's $70 million Series C , the investment landscape defied the pandemic with robust activity.
We've rounded up 32 notable funding deals. Fitting the digital demands of a global pandemic, it's a tech-heavy group, with liberal doses of biotech and healthcare-related firms, received money to keep them growing. These are startups to watch.
JANUARY
DoctorLogic
The Plano-based healthcare website marketing platform announced a $7 million Series A funding round led by Austin-based PE firm Unbundled Capital in January 2020. Founded in 2003, DoctorLogic works with medical practices in the field of aesthetics, dentistry, surgery, and general medical. Its technology includes a proprietary "Content Creation Engine" showcasing its customers' online presence, helping them acquire new patients and measure their marketing efforts. 
Dottid
The Dallas proptech startup offering SaaS for commercial real estate landed $3.9 million in seed funding in January 2020. The startup doubled its staffing last year and developed Dottid Industrial, which officially unveiled in early 2021. CEO Kyle Waldrep, who founded the company in 2016, calls Dottid's new workflow management platform the first-ever created specifically for industrial owners, managers, brokers, and tenants. "It's time for the commercial real estate industry to catch up with the innovation industrial property tenants are used to," he said in a news announcement. The company hired a former Toyota Connected engineer, Senneca Miller, as its new CTO in 2019.  
Eyevensys
Biotech startup Eyevensys, led by a one-time Alcon exec, is a privately held biotech with U.S. operations based in Fort Worth at UNT's HSC and a headquarters in Paris, France.  The clinical-stage company, which was founded in 2008, raised $30 million in Series B funding in January 2020. Eyevensys develops non-viral gene therapies for retinal and other ophthalmic diseases. Among its tech is a gene therapy platform to deliver ocular drugs via an electrotransfection system to the ciliary muscle of the eye. The company is funded by the Boehringer Ingelheim Venture Fund, Pureos Bioventures, Bpifrance through the Innobio Fund, CapDecisif, Inserm Transfert Initiative, Pontifax, and the Global Health Sciences Fund.
Pieces Technologies
The Dallas healthcare AI startup closed a $25.7 million Series B round led by Concord Health Partners in January 2020. Physician and scientist Ruben Amarasingham invented the Pieces platform to connect providers with data and people with services. Since its founding in 2015, the healthtech startup has built integrated communities with clients from hospitals, health systems, and health plans to community clinics, service providers, and educational services. The company recently acquired Bowtie Business Intelligence to fuel its growth in January 2021.
Spotio
Sales software provider Spotio received $4.5 million in January 2020 in Series A funds from Florida venture capital firm Ballast Point Ventures. The Dallas startup, which has an office in Poland, provides a mobile-first platform for field salespeople to manage sales territories, conduct face-to-face meetings, and improve sales performance. CEO Trey Gibson, who founded the startup in 2014, said the funding would be used to accelerate development of its tech pipeline, add to its sales team, and strengthen its marketing efforts. The company has raised a total of $5.1 million in four rounds since 2016, according to Crunchbase.
TestFit
The Dallas building configuration software startup announced $2 million in seed funding in early 2020 from Parkway Venture Capital. The game-like city-building software helps architects, real estate developers, and general contractors run simulations to determine how buildings can be set up on a site. TestFit CEO Clifton Harness, who co-founded the company in 2017, said the funding would help the firm scale and expand into new markets, while continuing to innovate its generative-design software. Testfit's app, a software-as-a-service solution, uses proprietary AI algorithms to produce results in seconds, the company says.
FEBRUARY
Cysiv
The Irving-based enterprise Security Operations Center-as-a-Service company originally incubated within Trend Micro. The spinout closed a $26 million Series A funding round in February to scale business operations and fuel further platform enhancements. Cysiv's cloud-based platform aims to address the challenges enterprises currently face in protecting their data. Its technology combines elements of a threat-hunting security operations center with a managed security stack for hybrid cloud, network, and endpoint security.
F
elixHealthcare.AI $1 million
The Irving AI healthtech startup, which was founded in 2015, announced bridge funding from Chicago PE firm Colosseum Group in February 2020 under the name DocSynk. Three months after its bridge funding, the company rebranded to FelixHealthcare.AI to better describe the company's patented AI healthcare engine, founder and CEO Vaidyanatha Siva told Dallas Innovates. The startup tech uses machine and deep learning to help healthcare organizations transform both business and clinical processes. DocSynk's AI system can compile lists of patients who are at risk for chronic illnesses, such as early-onset diabetes or coronary artery disease, along with their probability of being diagnosed within certain time frames. The funding will help the startup move toward a Series A round, the company said at the time. The startup previously received $1 million in seed funding from Naya Ventures in 2016. Of the new name, the company says Felix is roughly defined as "happy." That aligns to the startup's mission to make the healthcare journey happy and successful for all stakeholders.
Shiftsmart
Shiftsmart Inc., a Dallas-based marketplace for part-time work, raised more than $16.3 million of a $16.5 million equity funding offering, per a filing in February. Founded in 2015, Shiftsmart connects part-time workers with open shifts in a number of industries. The startup helps companies source workers and manage peak shifts, and provides a channel for running promotions and incentives. An app matches workers with jobs based on their credentials, availability, and preferences. People can accept or decline the job with a swipe, Shiftsmart said. The startup has raised a total of $22.5 million in funding over 2 rounds since 2017. The January Series A round included investments from Perot Jain, Mark Cuban, HALL Group, SoftBank, Spieker Partners, and the WeWork Creator Fund, according to Crunchbase.

Worlds Inc.
Emerging from stealth in early 2020, Dallas-based AI startup Worlds Inc. raised a $10 million Series A in February. Its platform creates live AI-powered models of real-world scenes, making it possible for organizations to remotely sense physical environments from a single interface. The extended reality environments are "almost like turning real life into a video game," Copps says. The tech gives businesses and organizations a new way to view—and manage—their physical assets. In October, the founders unveiled Worlds Protect, a non-invasive, rapid breath test for COVID-19 that has FDA emergency-use authorization on the radar along with a team that includes Texas A&M and the U.S. Army.
MARCH
Recode Therapeutics
In March, the Dallas biopharmaceutical company received an oversubscribed $80 million Series A investment led by Colt Ventures, the Dallas-based family office of Darren Blanton, and OrbiMed Advisors LLC. The funding will help bring two new lung disease drugs to market—ReCode plans to file an investigational application with the FDA in 2021. As part of the deal, ReCode also merged with TranscripTx, a California-based biotech firm. The genetic medicines company has an office in Menlo Park, California.
StackPath
The Dallas-based edge computing innovator announced a Series B equity funding round in March that it said will be used to accelerate growth in product development, engineering, and go-to-market activities. Led by California-based Juniper Networks and Atlanta-based Cox Communications, the amount of the round was not disclosed. Including an earlier Series A round led by Abry Partners, the new funding brings StackPath's total equity raised a reported $396 million. In September, the edge-computing platform hired a new chief technology officer, William Charnock, who will help expand its global footprint, CEO Kip Turco said. StackPath, founded in 2016, is eyeing the rapid growth of edge computing, partly attributable to new and growing 5G digital cellular networks that can boost—by a factor of 10—wireless network speed and increase data volume capacity by an estimated 40 percent per user over current 4G standards.
APRIL
o9 Solutions
The Dallas tech unicorn reported "explosive growth" in 2020. In April, the supply-chain planning pioneer announced a minority equity investment from KKR that valued the company at over a billion dollars. o9 Solutions' AI-powered platform, which helps global enterprises drive digital transformation, has grown its annual recurring revenue by more than 100 percent in the last year, it said at the time. The first external capital raise in its history, the funding is expected to accelerate o9's expansion in industry verticals and global markets. in late December, o9 announced a partnership with Gurobi Optimization, which produces what's been called "the world's fastest mathematical optimization solver." o9 will offer the Gurobi Optimizer as part of its AI-powered platform. The startup said it more than doubled its annual recurring revenue bookings last year, per a news release. o9 reported bookings across all its core industry verticals: CPG, Manufacturing, and Retail. The startup also noted growth in the Food and Beverage and Fashion and Apparel segments. Crunchbase reports o9 Solutions has raised a total of $122 million in funding over seven rounds since 2012. 

Peak Nanosystems
Coppell-based Peak Nanosystems, known for taking nanotechnology out of the lab and into the real world, closed on a  Series C funding round with a $25 million investment from Connecticut-based Squadron Capital in April. The company is expanding its optical product development and acquired PolymerPlus, which has developed its own tech for optics and film capacitors that are ready for product launches in 2021. Through the acquisition, Peak Nano will get exclusive rights to that tech.
JUNE
Lantern Pharma
The Dallas clinical-stage biotech startup specializing in precision oncology therapeutics earned more than $26 million in its June IPO. That will allow it to hire more biologists, cancer researchers, and AI developers, said CEO Panna Sharma. Lantern recently surpassed one billion data points on its proprietary AI platform—a milestone that could help improve patient outcomes by matching biomarker signatures with the best treatment options.
Trivie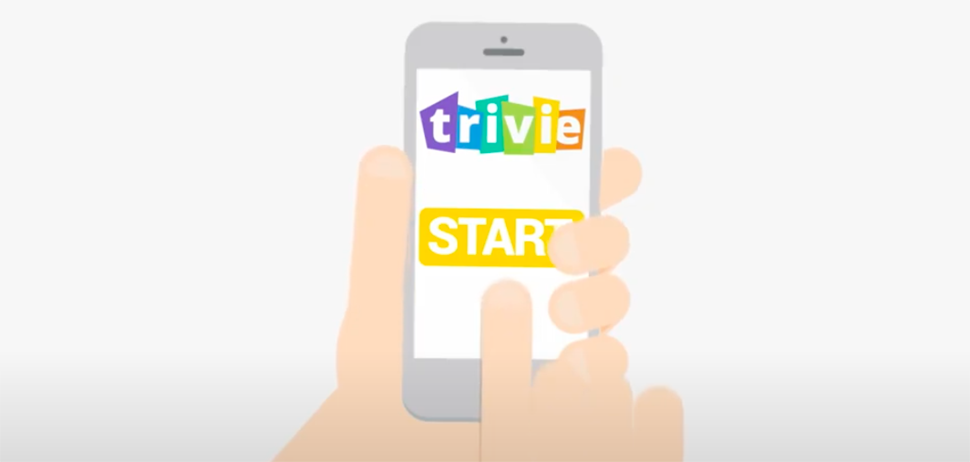 In June, Frisco-based Trivie, a training and communication startup that uses cognitive science, gamification, and adaptive learning to help employees remember training information longer, closed $5 million in Series A funding to increase the distribution of its app. Trivie said the investment round, led by Cottonwood Venture Partners, will expand its remote learning technology to Fortune 1000 companies and others in industries like energy, manufacturing, hospitality, healthcare, and consumer goods. So far, Trivie has raised a total of $16.6 million in funding over four rounds since it was founded by Lawrence D. Schwartz and Leland Putterman in 2011, according to Crunchbase. As the need for safety training and remote learning increases—and 62 percent of Americans work from home—the startup said major companies have turned to its AI-based gamification software. Subway, Anheuser-Busch, and more have wanted to ensure employees will remember and follow guidelines, Trivie says. 
JULY
Equalizer Games 
The Dallas startup's app, a virtual football training program for quarterbacks and coaches, received a $100,000 investment from Arlan Hamilton, well known in the VC community for investing in underrepresented entrepreneurs. Created by former NFL coach John Tomlinson, the app helps QBs read coverages and make smarter decisions. 
Mercado
The Dallas-based "first-mile" supply chain startup closed on a $2.5 million funding round in July, following a $3.2 million seed round led by Austin-based LiveOak Venture Partners that was announced in late 2019. The startup, which offers solutions for importers and connects global supply with demand through its platform, aims to bring international trade into the digital age. The most recent investment was led by Austin-based Ironspring Ventures and joined by a new investor, Supply Chain Ventures. Mercado plans to leverage the two companies' support, along with its existing team of investors, to optimize and advance its supply chain platform.
Nanoscope Therapeutics
The Bedford-based startup closed an oversubscribed Series A funding round in July for its leading work on retinas, which could enable the blind to see.  The undisclosed amount of funding is expected to be used to begin a clinical trial on inherited retinal disorders and other eye-related initiatives. The startup, a TechFW client, also announced the addition of Dr. Alvaro Guillem, a co-founder of ZS Pharma, as its chairman of the board.
SEPTEMBER

Alkami Technology
Plano-based Alkami, a fintech founded in 2009 that provides cloud-based digital solutions for credit unions and banks, raised $140 million in a September 2020 venture round lead by D1 Capital Partners. Also in 2020, Alkami reached the 10 million user milestone and brought in more than $100 million in revenue. The fintech has raised a total of $385.2 million in 10 rounds since 2011, per Crunchbase. In October, the fintech acquired fraud prevention provide ACH Alert for an undisclosed amount.
Taysha Gene Therapies
The Dallas biotech had an explosive start in 2020, moving from stealth to IPO in a matter of months. The clinical-stage startup that develops treatments for monogenic disorders of the central nervous system raised more than $125 million over two funding rounds in 2020: a Series A in April and a Series B Round in August. The company then went public in September at $20 a share, with an estimated $716.2 million in valuation, according to Crunchbase. Kicking off this year, Taysha and UT Southwestern together launched a new innovation fund in January 2021 to advance the development of new gene therapies. 
OCTOBER
Adaptive 3D
Spun out of UT Dallas, the startup founded in 2014 wants to change how the world mass manufactures plastics and rubbers. In October, it closed on an undisclosed Series B round to scale up its materials for 21st-century manufacturing. Per Crunchbase, the startup has raised a total of $5.1 million in two rounds. With a team of inventors and a large IP portfolio, it plans to use the funds to scale production and distribution to deliver photo-resin parts at a fraction of the weight and cost. Its photopolymer resins for additive manufacturing are  "tough, strain-tolerant, tear-resistant rubbers." Founded by inventor Walter Voit, the president and CEO, in 2014, the company is now known as a premium supplier of photopolymer resins. Voit is a professor at UTD who heads up the Advanced Polymer Research Lab.
Botisimo 
The Dallas-based startup helps live streamers like Dude Perfect and Snoop Dogg scale their streams through tools for better audience engagement. A cross-platfrom chatbot, Botisimo raised $700,000 in initial seed funding in October 2020 from Mason Bridge, a Dallas-based operating partner specializing in software-driven businesses. Its suite of viewer engagement tools are available on Twitch, Mixer, YouTube, and more.
Gig Wage
In October, the Dallas-based pioneer in simplifying payroll for the gig economy raised a $7.5 million Series A round to boost its banking platform. The funding was led by Green Dot, a Pasadena-based financial technology and bank holding company. Additional participation comes from Techstars and Rise of the Rest, among others. The deal goes beyond just an investment—Green Dot will now serve as an infrastructure bank partner to Gig Wage, allowing the startup to add Green Dot's solutions to its instant payments platform for gig workers and the huge number of underbanked Americans. This year, the startup raised another $2.5 million in follow-on funding in January. That brings the Dallas-based fintech's total Series A funding to approximately $10 million, the startup told us. Founder and CEO Craig Lewis plans to quadruple his team by the end of 2021.
Linear Labs
In October, the smart motor maker got a $6 million round and plans to expand its manufacturing and employee base. That followed a June kick off of Linear Labs' public/private partnership with the City of Fort Worth, which included economic incentives worth up to $68.9 million to create a smart electric motor manufacturing facility and a research and development facility in the city.  Founded in 2014, its motors have "twice the torque of competitive motors or equal torque in half the size," Co-Founder Brad Hunstable says. Linear Labs also added Masergy Chairman and CEO Chris MacFarland to its Board of Directors last year.
MediBookr
The Dallas-based healthcare company offering a digital platform for provider-patient interactions raised an estimated $2.6 million in seed funding in October 2020. Founded by Healthcare Wildcatter alum Sunny Nadolsky, MediBookr responded to COVID-19 demand by rolling out several new tools offering improved digital engagement. Founder and CEO Sunny Nadolsky sees a healthcare experience of the future that rivals the efforts taken in the retail sector. The future of healthcare has a UX built for customer loyalty, she says. The ultimate end result? Lower operating costs and increased revenue for providers.
Yesway
The convenience store company moved its HQ to Fort Worth last summer, closing on $235 million in equity funding in October for a store "raze-and-rebuild" campaign across its portfolio. The five-year-old startup's fast-growth track was kickstarted when it acquired the 304-store Allsup's chain in 2019. Yesway, which has 402 store locations, is on its way to a goal of 500. Yesway says it wants to pursue other acquisitions complementary to expanding the Yesway/Allsup's brand.
NOVEMBER
ShearShare
The McKinney-based beauty tech startup closed a $2.3 million seed round in November. It's a time of rapid financial growth for ShearShare, as it reaches $3.9 million in overall funding, per Crunchbase. The mobile marketplace for stylists said it experienced a 157 percent increase in users over the past few months, despite the pandemic. The startup was also one of four Black-founded startups in DFW to receive funding in October from the $5 million Google for Startups Black Founders Fund. The local founders in total received $300,000.
DECEMBER
Apty 
Apty received $5.4 million in post-seed funding in December. The Frisco-based company develops Digital Adoption Platform software for enterprises to improve complex business processes and is used by big clients such as Mary Kay and Hitachi. "This is not just the first outside investment for Apty but also validation of our success in the market," Krishna Dunthoori, Apty's founder and CEO, said. Dunthoori, who founded the startup in 2017, sees a growing need for digital adoption in the new normal. The startup's platform lets companies solve issues in software utilization, digital transformation, and process compliance. Its tech and UX aims to make that easy with on-screen guidance, usage analytics, and insights. That, in turn, can improve process compliance.
Bestow
The Dallas-based digital life insurance platform capped 2020 with a $70 million Series C funding round, following a $50 million Series B raise in February. So far, the insurance innovator has raised $145 million in total funding as it readies for expansion. The startup wants to make life insurance coverage fast, easy, and accessible to millions—and expand the market. Bestow also acquired Centurion Life Insurance Company and started a nonprofit during the pandemic.
Kanarys
Kanarys, a tech platform that helps companies prioritize diversity, equity, and inclusion to strengthen workplace culture, had a landmark year in 2020. The company received $500,000 in funding as a runner up in Revolution's Rise of the Rest Tour pitch competition, also gaining a spot in Morgan Stanley's Multicultural Innovation Lab 2021 cohort.  Black and female-founded startup was chosen for the inaugural Google for Startups Accelerator: Black Founders. They also were a recipient of Google for Startups' Black Founders Fund. Kicking off 2021, the social innovation startup landed $3 million in seed funding in January, after receiving $1 million in pre-seed funds a year ago. Co-founded by Mandy Price and Star Carter in 2019, the startup now has $4.6 million in total funding. CEO Mandy Price has a lofty goal: "Changing the face of DEI, so that we can all work where we belong."

Zirtue
The Dalla-based startup, along with Kanarys, took home $500,000 as a runner up in Revolution's 2020 Rise of the Rest pitch competition. It also landed an estimated $1.6 million in Seed Round funding in May and received funds from Dallas Cowboys' Jaylon Smith's Minority Entrepreneurship Institute Capital Fund and the Google for Startups Black Founders Fund in 2020. The lending platform raised $1M in seed funding in 2019. Cail launched the startup in 2018 with co-founder Michael Seay, a Dallas financial executive and entrepreneur who serves as Zirtue's CFO. He aims for a business strategy that includes social impact. The startup's patent-pending app encourages transparent and equitable lending options for all people.
A version of this story was originally published in Dallas Innovates 2021: The Resilience Issue.
---
Read it online
Our fourth annual magazine, Dallas Innovates 2021: The Resilience Issue, highlights Dallas-Fort Worth as a hub for innovation. The collective strength of the innovation ecosystem and intellectual capital in Dallas-Fort Worth is a force to be reckoned with.

Get on the list.
Dallas Innovates, every day.
Sign up to keep your eye on what's new and next in Dallas-Fort Worth, every day.