Here are the innovators and disruptors in Dallas-Fort Worth who are having a breakout moment.
Each individual is a force to be reckoned with. All have the potential to disrupt industries, benefit society, or change the world. They are inventors, leaders, technologists, educators, and industry pioneers. They work at corporations, startups, nonprofits, multinationals, or universities, launching first-of-their-kind products and solving problems that have never been solved before. Look back on their milestones and dive into their plans for tomorrow. These are the people you need to know in Dallas-Fort Worth right now—they're forging the future.
The Future 50 were featured in Dallas Innovates 2020: The Magazine.
Quincy Preston, Alex Edwards, Anna Caplan, Lauren Hawkins, and Maddie Preston contributed to this series.
---
FUTURE 50: STARTUP
SALES BOOSTER
Margot Carter
Co-founder
Cien
Like many entrepreneurs, Carter identified a problem and built a business around it. In 2015, she and two partners founded Cien, which pioneered state-of-the-art, proprietary tech making it possible for sales reps to reach 100 percent quota. "Success to me means helping our customers realize and find billions of dollars of hidden revenue using our AI technology," she says. Cien measures intangible factors that maximize success, or, in layman's terms, cleans up data so sales can soar. Like a "Fitbit for your sales team," the software tracks numbers, accounting for human language and behavior. It then provides predictions and recommendations to optimize performance. Carter is no stranger to success, or building businesses, though: She's an accomplished C-suite executive and director for global public and private companies.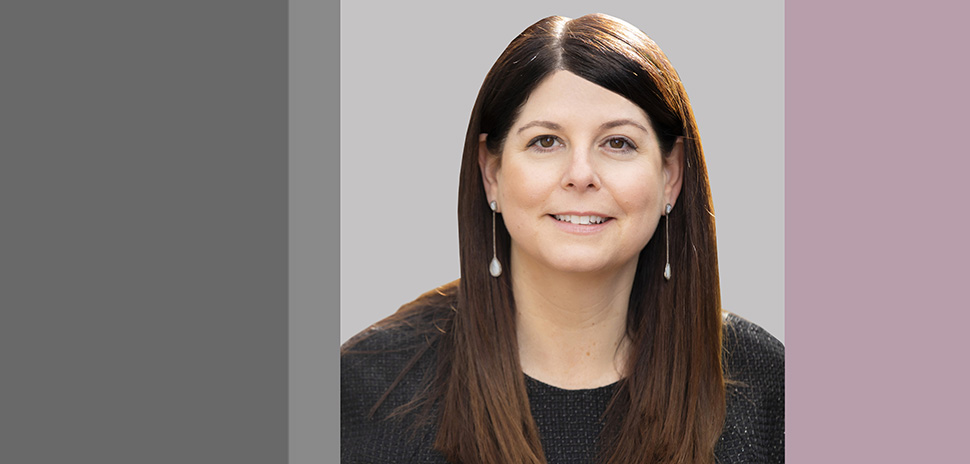 ---
GEOLOCATION GURU
Ed Chao
CEO
Polte
With more than 25 years of experience in the field—including stints at MetroPCS, Lucent Technologies, and even The White House—Chao brought a breadth of knowledge to Polte, the startup he joined to bring to market in 2018. "I've always really been fascinated by how technology can help people at scale," he says. "That's always been the consistent theme throughout my career." With its patented location tech, Polte leverages existing LTE networks to offer ubiquitous and accurate geolocation. Implementing its Lite-Touch architecture, Chao and company have transformed the economics of the market, allowing 4G and 5G cellular-connected devices to have extended battery life, which lowers costs and enables vendors to eliminate the need for GPS. It works indoors and out, essentially transforming consumer experiences and operational efficiencies. The company's success has resulted in two rounds of funding, with Polte raising $18.5 million. The influx of money allows the team to utilize its location offering with technology and channel partners. Now, it's launching across North America and has opportunities to go global. "All the use cases that come out of how people want to use the technology are really, really, really inspiring," Chao says. "From saving lives to securing the food supply."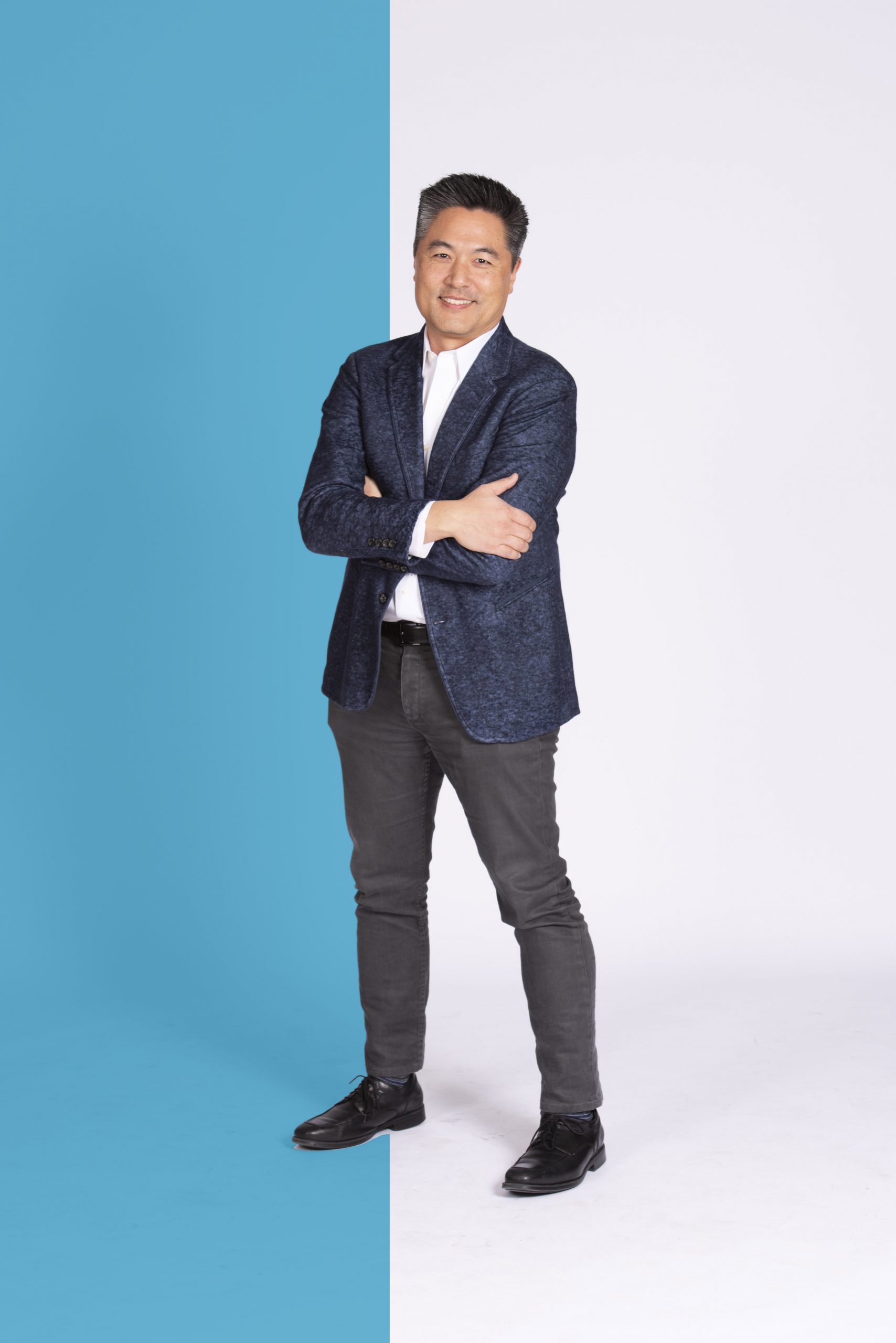 ---
SEXUAL HEALTH ADVOCATE
Lyndsey Harper, M.D.
Founder & CEO
Rosy

After seven years as an OB/GYN, Harper birthed a plan for a new business. Frustrated that her patients didn't have an adequate place to address their decreased sexual desire, Harper created an app for just that: Rosy. The startup offers trusted info and resources for the 31 million women who need it nationwide. In the past 10 months, it's partnered with over 2,400 healthcare providers. Harper herself is committed to not only improving desire, but also self-esteem, sexual health, and relationships—she wants women everywhere to know they're not alone. Soon to launch is Rosy Telehealth, a first-of-its-kind service connecting women to providers who specialize in women's sexual health. Harper says the new addition is long overdue and desperately needed. "Rosy is incredibly proud to completely change the landscape for women's health around the country from right here in Dallas."
---
LABOR FACILITATOR


Michael Kinder
Co-founder & CEO
Veryable

Fundamental problems in manufacturing—agility, flexibility, and speed—provided enough motivation for Kinder and his partner, Noah Labhart, to launch Veryable in 2016. The Dallas tech company serves as a marketplace for on-demand labor for manufacturing and distribution. Veryable's vision is paying off for clients, yielding higher productivity, flexible work arrangements, and fewer administrative burdens. In 2019, it delivered $15 million in revenue, and Kinder expects step-level growth this year. He's also hiring and looking to geographically expand. "We're providing a technology that allows companies to capitalize on the main way to win. At the same time, we're giving a lot of people the ability to rise up, build skills, demonstrate progression, and make good money," Kinder says. "Manufacturing is still very much about people at its core."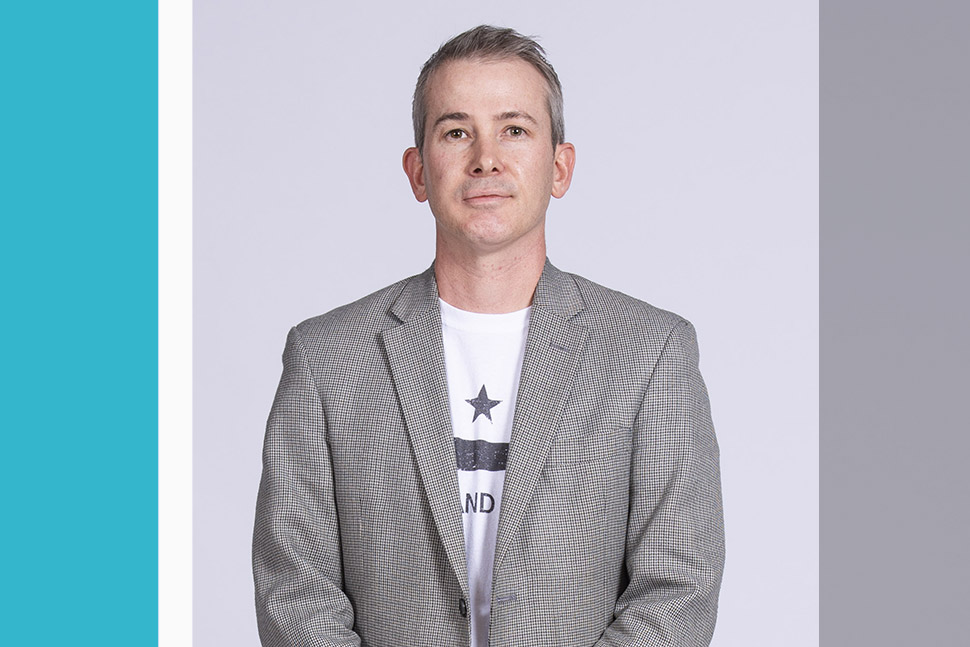 ---
DESIGN DISRUPTOR


Farrukh Malik
Founder & CEO
Roomored

With his revolutionary 3D platform, Malik is constructing a new reality for homebuilders. From its HQ on Oak Lawn Avenue, Roomored partners with titans in the to support them in sales and marketing, design, and customization. Since founding the startup in 2016, Malik—who comes from investment banking—has been focused on disrupting residential real-estate. The B2B2C virtual platform allows homebuyers to explore and engage with floor plans, take in video "fly-throughs," and more. There are real-life looks at countertops, cabinets, and backsplashes, a first for the industry that Malik says has never been done before. The floodgates opened in 2019, with Roomored seeing its most successful year yet. Its employees tripled, revenue tripled, and it's now working with around 20 homebuilders.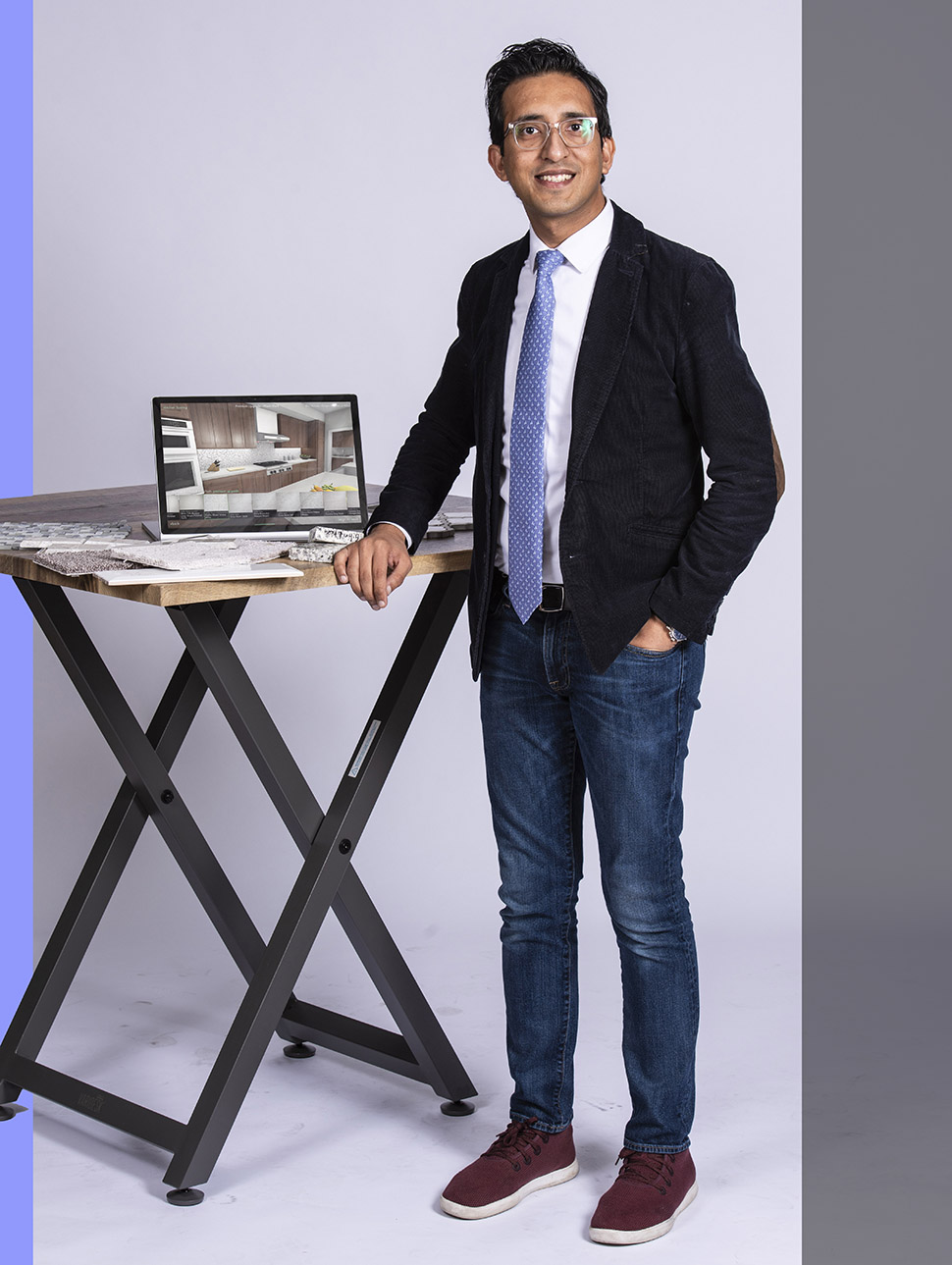 ---
DATA DRIVER
Sean Minter
Founder
AmplifAl
Over the past five years, Minter has quietly built one of the most impactful AI technology companies in the country. AmplifAI is built upon his personal belief that "success is determined by leadership and it is leadership's job to determine how to enable everyone within the organization to be successful." It uses the power of AI/machine learning to help companies such as Home Depot, AT&T, Cigna, and Airbnb enable their workforces to become high performers. By allowing for rapid feedback from managers to their subordinates, morale and performance improves. With a background as the successful founder of three other tech startups, Minter has seen firsthand personnel problems that he's solving today. Last year, AmplifAI successfully raised $3.9 million in funding from three VC outlets—Naya Ventures and Capital Factory in Dallas and LiveOak Venture Partners in Austin—so the company could expand sales and marketing. Over the past year, the business has become one of the largest VC- funded startups in the DFW area. "AmplifAI's industry-leading Performance Acceleration Platform leverages the power of AI to improve sales and service performance," Minter says. "AmplifAI's data-driven approach accelerates performance by delivering personalized insights and actions across the enterprise, resulting in dramatically improved business outcomes."
---
CHIEF HACKER


Tiffany Ricks
Founder & CEO
Hacware

As a software engineer, Ricks began noticing companies were spending a lot of money on making sure their networks were protected from infiltrating hackers. But, she says, one area was lacking: people. So Ricks built a company focused on tackling the problem from a human standpoint. Hacware, a minority- and women-owned startup that specializes in AI and cybersecurity product development, released a new autonomous product this year that can detect who's in danger of an attack, which prevents data breaches, increases awareness, and identifies any training gaps. Hacware acts as a company's 'security sidekick,' and also has free tools to recover a hacked account and training to prevent phishing. In 2019, the team had a major growth journey, from being chosen for one of the country's top accelerator programs to Ricks being recognized as a Rising Star by the Women's Business Council Southwest. Coming up this year, Hacware is launching a 100 percent diversity-driven learning management system focused on cybersecurity awareness and is expanding to NYC. "Hacware is about action," she says. "We are really passionate about educating people about the future of work, which is in cybersecurity."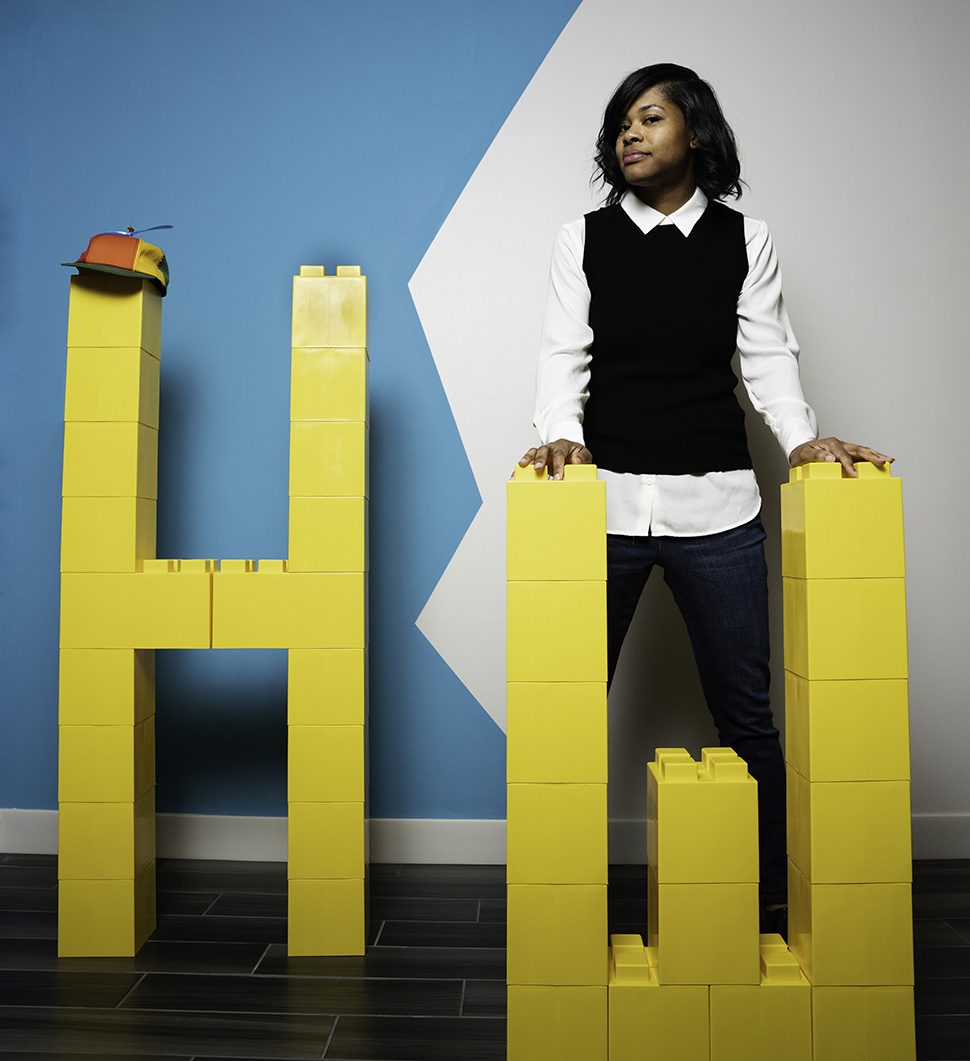 ---
TENANT SUPPORTER
Ryan Turner
Founder & CEO
RefineRE
Turner turned his passion for finding solutions for global occupiers into a mission, forming his technology company in order to best serve tenants' needs. With more than 15 years of tenant rep experience at JLL and CBRE, he was an early adopter of BI/analytics in the commercial real estate space. RefineRE's Portfolio Intelligence platform allows occupiers and their brokers to leverage big data into big deals. "Every company is in the real estate business even if it isn't their core product or service," he says. "It's the largest industry in the world and a company's No. 2 expense." To that end, Turner aims to amplify his Fortune 500 clients' siloed internal data with a unique blend of economic insights based on AI and machine learning. In the past year, it's certainly proven successful. The company, which currently employs 11 team members, doubled its revenue by three times in 2019. By building a platform for "the companies that pay the rent," Turner has reached an untapped market. "My job is to remove obstacles, to make it easier for our customers to buy our solutions, and to help our team build the right products by staying out of their way," he says. "At RefineRE, we free up companies' own data and empower them to use it themselves instead of being beholden to legacy systems and industry norms that continue to be proliferated because that's just that way we do it."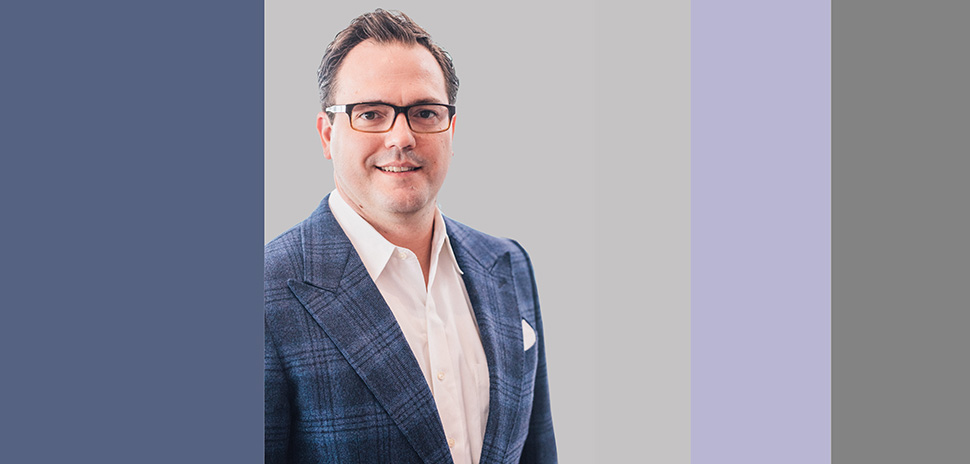 ---
FUTURE 50: ENTERPRISE
CULTURAL TRANSFORMER
Paola Arbour
CIO
Tenet Healthcare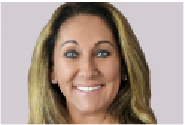 Throughout stints at EDS, HP, Dell, and Service Now, Arbour has proved to be an atypical CIO, bringing a consumer's perspective that gets results. She joined the Dallas-based healthcare company in July 2018 and within the first 90 days, Arbour had visited almost 50 acute care hospitals to assess IT needs on the ground. To that end, Tenet has benefited from her supply chain system overhaul—where direct reports have to create 30/60/90-day plans and share updates at weekly staff meetings—yielding a more focused mindset throughout the IT organization. By leveraging and adopting technological advances behind the scenes, without impeding doctor-patient cycles, the intensely focused and driven Arbour and her staff are making waves within the industry. 
---
POWER PLAYER
Anne Chow
CEO
AT&T Business
Chow is excited about 5G. She and her team at AT&T believe mobile 5G will jump-start the next wave of industry- and life-changing breakthroughs. The new CEO at AT&T Business— the unit's first female and woman of color to hold that position—Chow is on deck for some revolutionary times at the company. "5G is real and it's here," she says. "As it expands and evolves, businesses of all sizes will have access to 5G connectivity and the innovation it enables. This innovation will spark new solutions that can transform businesses and in some cases, transform and disrupt industries." Chow, who has been with the company for nearly 30 years, has held diverse positions at AT&T, from engineering to direct and indirect sales to product management. All of which have her poised for more success as the company's leader heading into a new decade. And with 5G rolling out, she says AT&T Business is able to help transform what customers can expect (like working with the Dallas Cowboys on 5G+ at AT&T Stadium), which will drive what many are calling the next industrial revolution. "2020 is going to be a year when connectivity and networking become more important than ever before in changing how we interact and build relationships with customers, employees, and stakeholders," she says. "And 2020 is the year that all businesses will have access to AT&T's 5G network."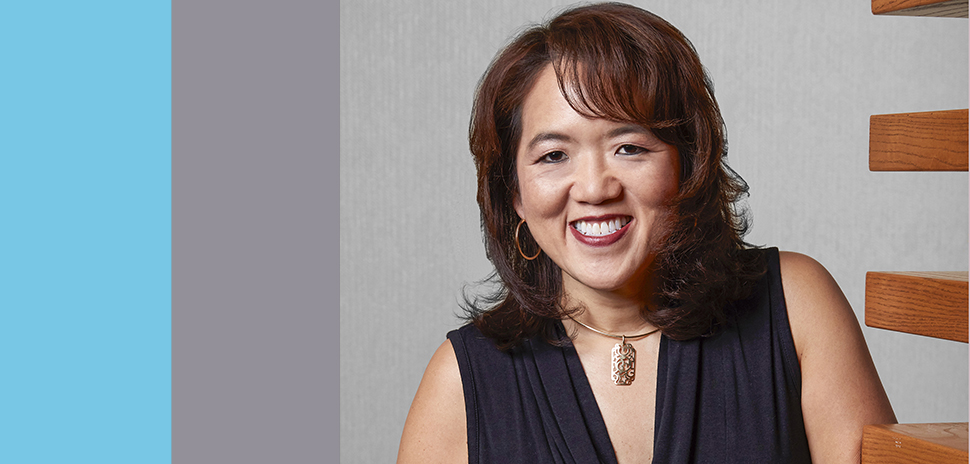 ---
FUTURIST
Dave Copps
Co-founder & CEO
Worlds.io
Serial entrepreneur Copps is a technologist and "startup guy," focused on the increasingly important role that machine learning and artificial intelligence play in transforming markets and the world. Over the past 15 years, he founded, launched, and sold three companies focused on machine learning and AI. In the near future, Copps expects to see hypergrowth. "The demand we are already seeing for our products is incredible. With this company, it's going to be more about figuring out how we can build our technology fast enough to meet the demand while manning the highest build quality possible," he says. Currently, he's the CEO of Worlds.io, reunited with his longtime business partner, Chris Rohde, on a mission to change the way machines see and sense the world.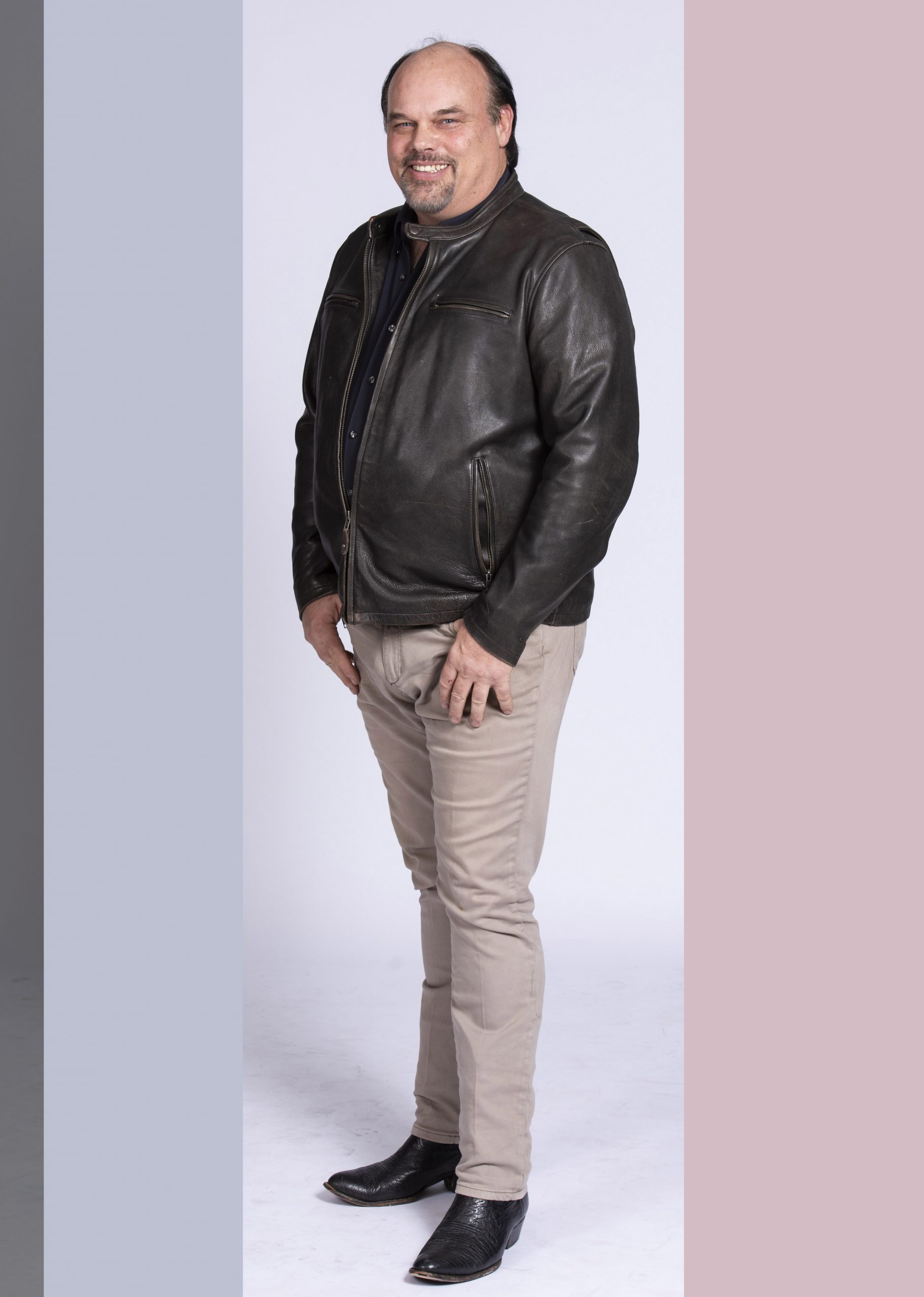 ---
PRODUCT LAUNCHER
Alanna Cotton
SVP and General Manager
Samsung Electronics America
Over the past year, Cotton has overseen the successful launch of roughly a dozen cutting-edge products at Samsung Electronics America, where she is the product marketing lead. With the company's relocation of nearly 1,000 employees to its North Texas hub at Legacy Central in Plano, Cotton has played an integral role in collaborating at every level, whether it's with employees or industry leaders like Microsoft. In the past year, Cotton led the launch of 12 Samsung products, including the Galaxy Tab S6 and the Galaxy Watch Active 2, which lets users monitor their health and wellness in real time. The Stanford MBA, who worked at PepsiCo and Procter & Gamble before plugging into Samsung, also works overtime to foster STEM talent and attract, hire, and retain women. Leading the Women in Samsung Electronics initiative, Cotton has made it a priority to encourage the diversity of thought and perspectives in technology.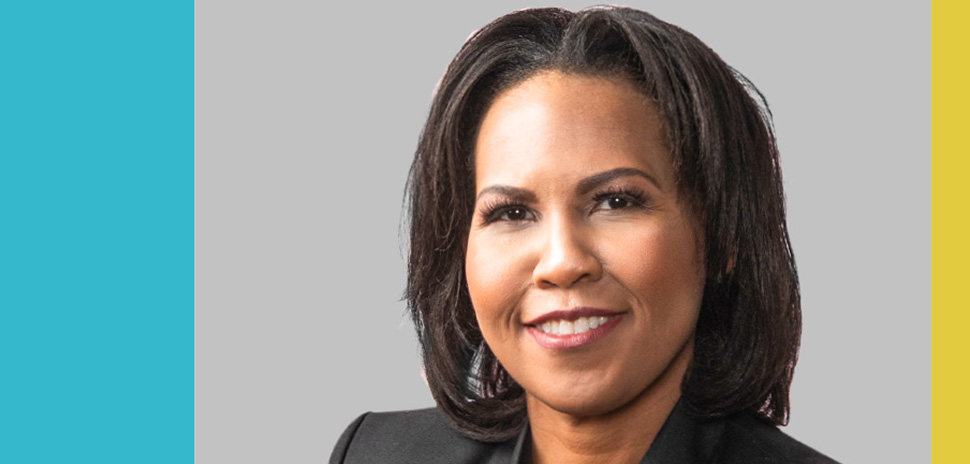 ---
TECH CONNECTOR



Amy Czuchlewski
SVP of Technology
Bottle Rocket
As the highest-ranking technologist at Bottle Rocket, Czuchlewski is also the first female tech leader in the company's 11-year history. She oversees more than 100 engineers, delivering digital transformation services that enable clients to exceed their business, customer, and growth goals. Bottle Rocket's own revenue growth has soared with Czuchlewski—who has been with the company since 2014—at the helm. In the past year, Bottle Rocket has invested in the growth of new competencies such as business strategy, product management, and solutions architecture. It's also delivering new client work using technologies like machine learning and IoT.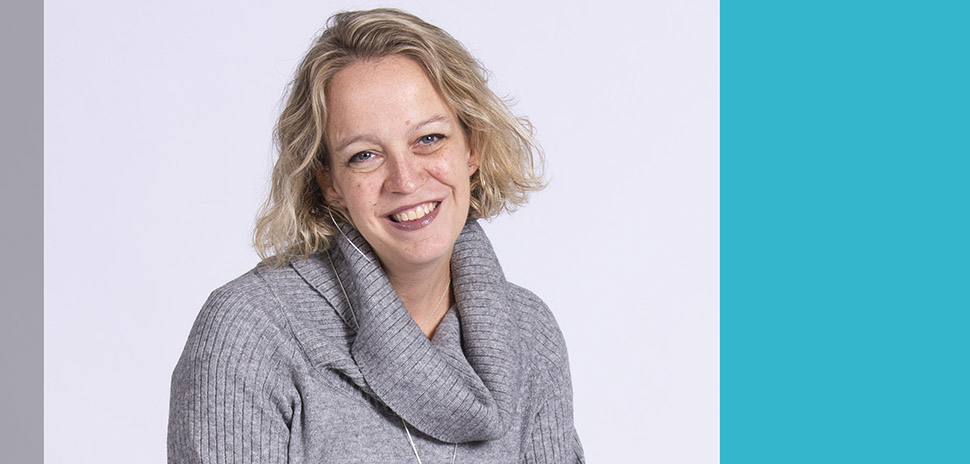 ---
FINANCE FUTURIST



Arjun Dugal
CTO
Capital One Financial Services
By leveraging machine learning, AI, and next-generation data, Dugal is spearheading Capital One's charge to reimagine the auto finance business. He leads the cross-functional technology teams, as well as DataLabs, a highly specialized organization within Capital One that builds industrial-scale data products across the enterprise, and The Garage, Capital One's innovation center located in Plano. Last year, the organization submitted nearly 100 patents ranging from augmented reality capabilities and artificial intelligence systems to customer sentiment prediction methods.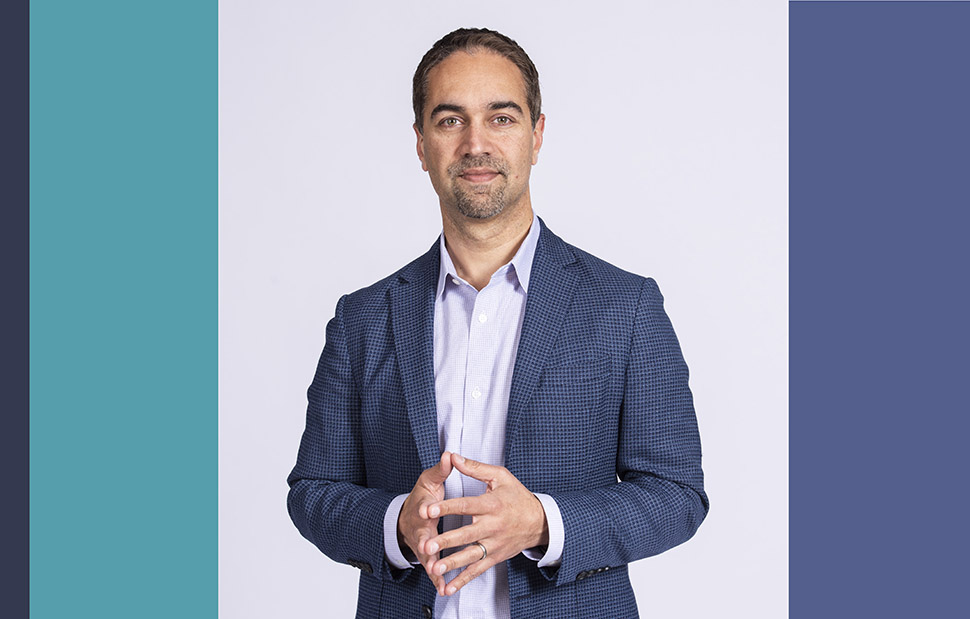 ---
AI EXPERT



Tatianna Flores
Head of Artificial Intelligence
Atos
The new google cloud AI lab at Atos' North American headquarters in Irving is led by Flores and a team of eight machine learning engineers and solutions architects who strive to solve big problems. "The techniques used in terms of data science have been the same for the past 25 years," she says. "But using the same mathematical models for everyone does not deliver creative solutions to individual problems, and that's where we come in." The French-based technology services and consulting giant unveiled the lab—the only one of its kind in North America—last fall. The partnership with Google Cloud offers clients access to the latest analytics technologies. Flores got her start in bioinformatics at Bull HN Informations Systems in Phoenix. After Atos acquired the supercomputing company in 2014, Flores made the move to DFW. At the Atos lab, she works with an empathetic approach, considering customer needs—whether that means in an incubation workshop or a two- to three-day hackathon—and then focusing on creating immediate solutions so that clients can take their products to market.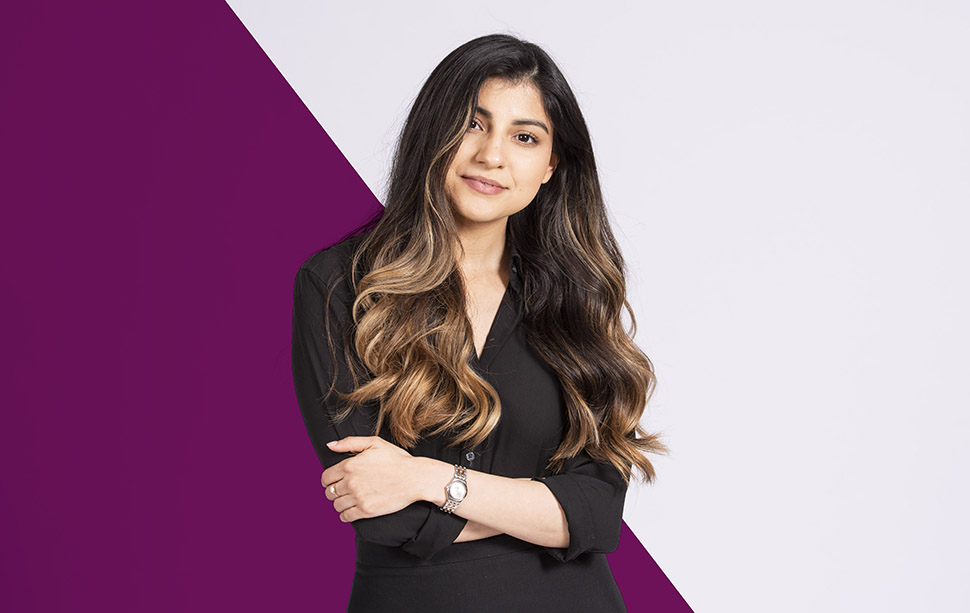 ---
MATCHMAKER



Hesam Hosseini
CEO
Match
Two years ago, when Hosseini joined Match as CEO, his task was to disrupt the status quo. Since, he's led the biggest changes in the Dallas-headquartered company's history. Two- thirds of Match's staff works on innovation, an increasingly important feat in the growing dating app industry. And Hosseini, who's been with Match Group for more than a decade, is leading that charge. For starters, he's overhauled the Match app, applying a technologist's mindset to the online dating scene. Then, he had an idea to marry human expertise with tech so Match could be available for users during every step of a relationship. "I don't think finding a first date is a problem, but are people really having good dates? Match has never been about quantity. It's always been about quality," he says. So Hosseini and his team launched AskMatch, a highly trained team of dating coaches available for users to call and ask questions about their dating lives. "We're the first app to actually have humans involved in the process," he says. "I think when it comes to love and relationships, which is what we're focused on, my belief is algorithms can only do so much." Since roll-out, Hosseini has doubled the coaching team, and he's now preparing to launch a suite of features that puts them in more points in the user experience. "Most apps match you and they drop you," he says. "We want to move the conversation away from matching in the app to actually going on real dates. I'm focused on everything post match."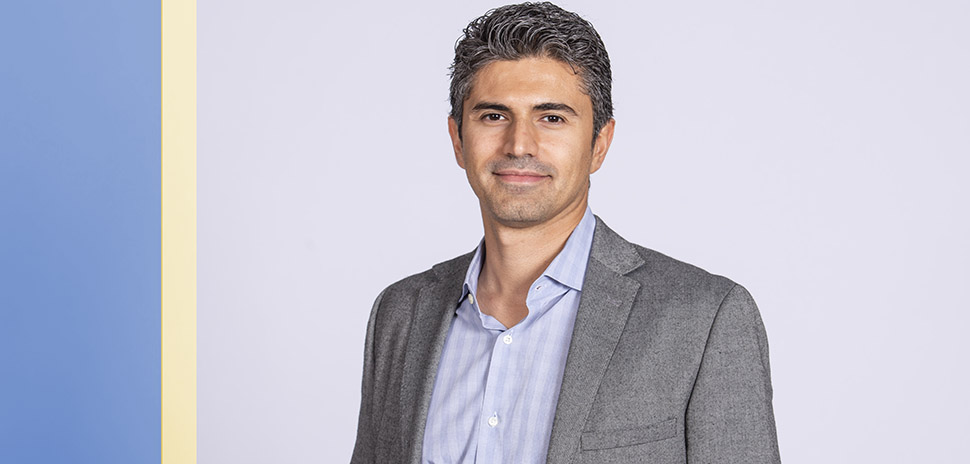 ---
CLIMATE CAMPAIGNER



Tatum Lau 
Senior Urban Designer
AECOM
As the deputy project manager for Dallas' first Comprehensive Environmental & Climate Action Plan (CECAP), Lau has a front-row seat for effecting change. Long interested in the capacity for public space and infrastructure as tools for political engagement and ecological transformation, Lau holds a bachelor's in architecture from the University of the Witwatersrand in Johannesburg, South Africa, and a master's in architecture of rapid change and scarce resources from London Metropolitan University. Her studies also took her to UT Austin before AECOM, where she is a senior urban designer. With more than 10 years of professional experience in the built environment from three continents across the disciplines of architecture, research, publishing, urban design, and urban planning, Lau has a versatility that is serving CECAP well. "The effects of climate change on our cities are becoming more intense every year," she says. "We need to collaborate as a society to facilitate meaningful change. It will take the entire community of Dallas to ensure it's ready to build a safe future and enhance the quality of life for all residents."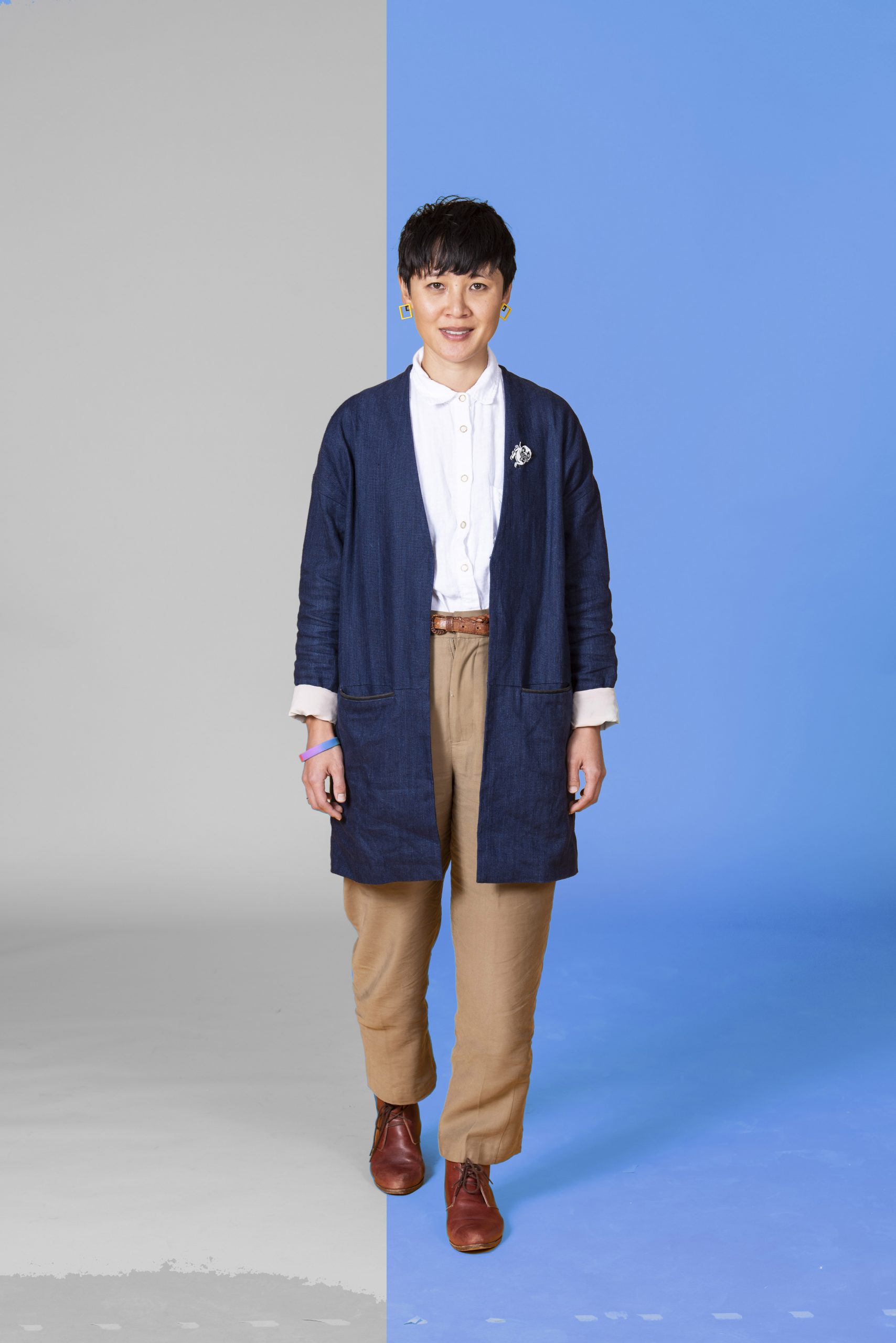 ---
MOBILITY INNOVATOR



Russel Laughlin
Executive Vice President
Hillwood
A pioneer in mobility innovation regionally and statewide, Laughlin had a breakout moment in 2018 with the launch of the AllianceTexas Mobility Innovation Zone in partnership with Deloitte. The "do tank" will serve as a venue for testing technology, including Uber Air's air taxi (Hillwood is the vertical developer for Uber Elevate). In tandem with his Hillwood effort, the transportation proponent has elevated his role in the evolution of the industry. Last year, Laughlin spoke to trade groups about the push, and led the Tarrant Regional Transportation Coalition's efforts to modernize its transportation agenda. In addition to his duties on the west side of DFW, the executive is heavily involved in Frisco Station, the 242-acre, high-density, mixed-use community along the Dallas North Tollway. At build out, the development will have over 5 million square feet of Class A office and medical space.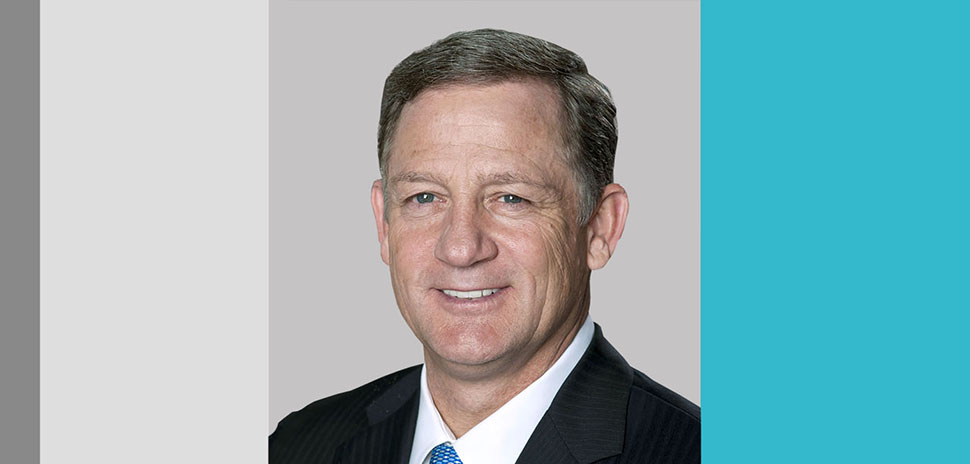 ---
GIG ECONOMIST

Craig J. Lewis
Founder & CEO
Gig Wage
Those in the gig economy are fortunate to have Lewis, who's tech startup navigates the money side for contractor-dependent businesses. The payments platform offers software for companies and contractors and APIs so developers can integrate with ease. Gig Wage is "flexible and agile," according to Lewis. "We can work with traditional businesses, legacy software providers and modern on-demand platforms." In 2019, the team signed a multiyear contract with a Fortune 10 company, released its API, and launched new products, including a 1099 service.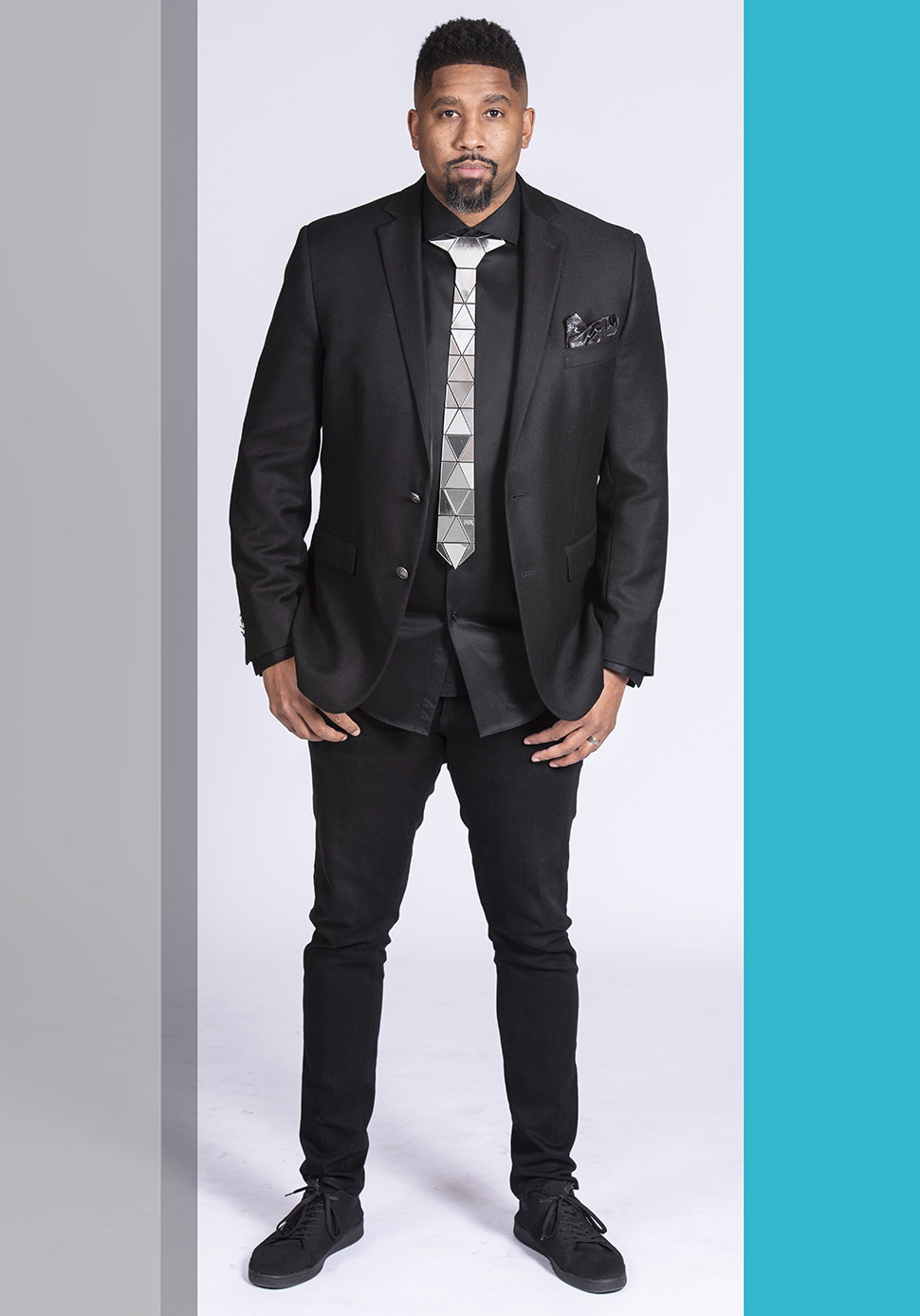 ---
FUTURE 50: INVENTION
GESTURE ANALYZER
Mohamed Elwazer
CEO & CTO

LinedanceAl
Elwazer co-founded LinedanceAI with his wife, Catherine Bentley. Its patented tech sets the company apart in athlete performance analysis by analyzing full-body movements at the joint level in real time. Through the analysis, biomechanically risky movements can be predicted ahead of time, while an athlete's performance can also be enhanced. But it can be used in other fields, too. "It can literally analyze any human movement; it doesn't matter if it's in sports, security, sign language, or healthcare," he says. Although this company has some notable partnerships coming this year—both inside and outside of sports—they're unable to formerly speak on anything yet.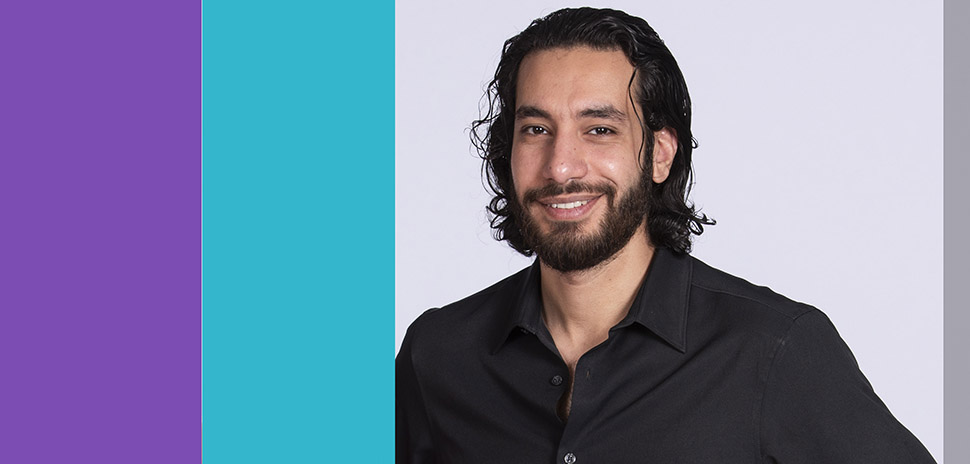 ---
SMART MOTOR MAKER
Brad Hunstable
Co-founder & CEO

Linear Labs
There are electronic motors, and then there is Hunstable's revolutionary motor: The Hunstable Electric Turbine, which offers high-performance power for everything from cars to generators to robotics. The serial entrepreneur co-founded Fort Worth-based smart electric motor company Linear Labs with his father, Fred, in 2014, aiming to create the next generation of motors for the electric power industry. And with a full suite of patents (21) and patents pending (29) as of last spring, the company is well-positioned to do just that. A successful $4.5 million round of seed funding last March will go to making the motor marketable. In April, the company announced a partnership with Abtery, which develops cleantech systems in electromobility. The move will allow Linear Labs to increase its global profile to develop mobility applications. Hunstable says the high- efficiency motors his company is designing could help make DFW the hub of powering things with electricity, adding that "we have an opportunity to be the electrification capital of the world." Hunstable himself knows something about disrupting the marketplace: The Granbury native was co-founder and CEO of Ustream, a video platform born in 2007 and created so military-deployed personnel could connect with their loved ones. IBM acquired the company in 2016 for $150 million and rolled it into its Cloud Video division.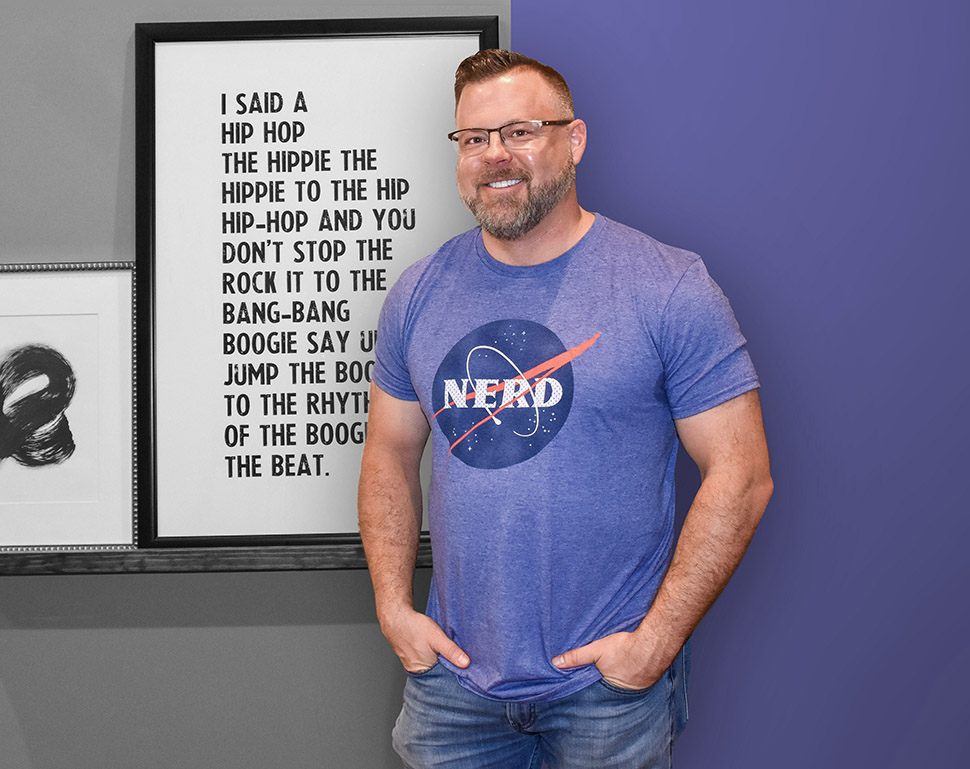 ---
SOLUTION ARCHITECT
Ravi Shankar Kumar
CTO & SVP Engineering

Theatro Labs
Willing to rise to virtually any challenge, Kumar is known industry-wide for his passion. With 15+ years of startup experience under his belt, the co-founder of Richardson-based Theatro Labs excels in designing and developing highly scalable cloud-based solutions. His oversight at the company includes handling its solution architecture, leading key innovation projects, and managing the day-to-day development team activities, with clients that include Cabela's, Neiman Marcus, The Container Store, and more.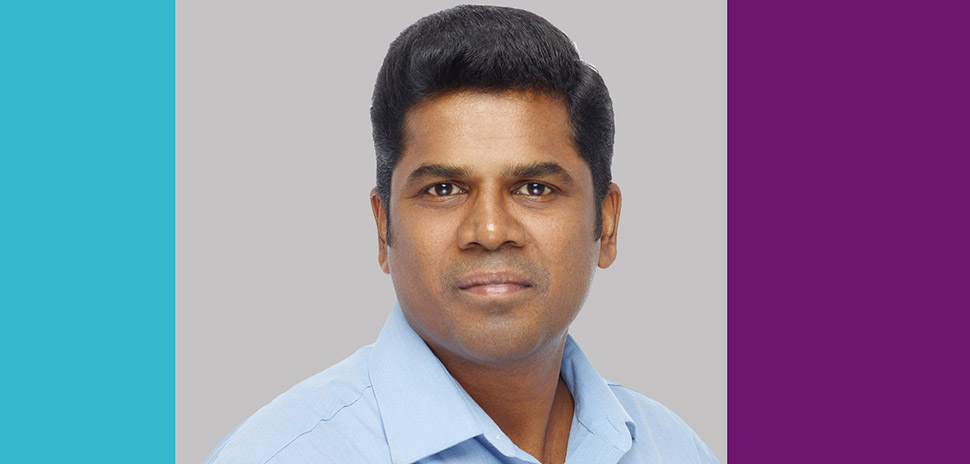 ---
PRODUCT MAKER
Brian Kursar
CTO

Toyota Connected North America
Kursar oversees all cloud, AI practice, mobility, and big data products being developed on behalf of Toyota Connected North America. He's tasked with leading the roughly 85 percent of software engineers, designers, and data scientists in trying to define the future of mobility for the next generation and Toyota. "They, like myself, are builders," he says. "We don't need to rely on vendors to build out solutions that will change the game for Toyota. This is something I'm very proud of." To that end, Kursar is an inventor who has filed more than a dozen patents for Toyota and had many granted. He's passionate about using tech for social good and has designed an invention allowing Toyota to partner with hospitals and caregivers to make the world safer for people who suffer from Alzheimer's and dementia. He was also able to reduce overall spend on the cloud, and he and his team have released a number of new products. Ultimately, Kursar wants to question the status quo of mobility and "go where others have not," he says. "To be brave, bold, inspired, and to deliver memorable customer mobility experiences."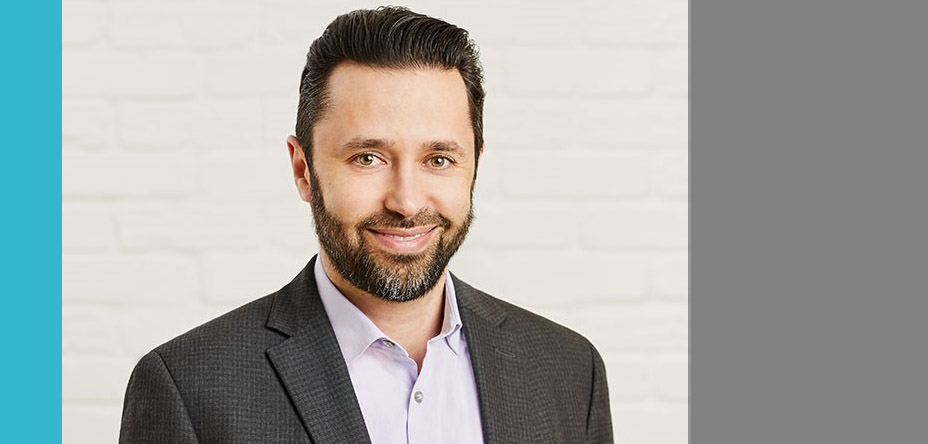 ---
FIELD MASTER
James MacLean
Founder, President, & CEO

Geoforce
MacLean formed his company in 2007 with one mission: to address the challenges associated with managing field equipment and field operations in the oil and gas industry. Chaos and inefficiency was the norm for many within the field, and that was what MacLean experienced early on in his career as a field engineer at Schlumberger. Plano-based Geoforce, which recently took on a majority investment with private equity firm LLR Partners, has clearly reaped the rewards of MacLean's asset- tracking patent. Following the investment, MacLean says Geoforce is now primed to grow into new markets and continue enhancing its innovative solutions for field asset tracking.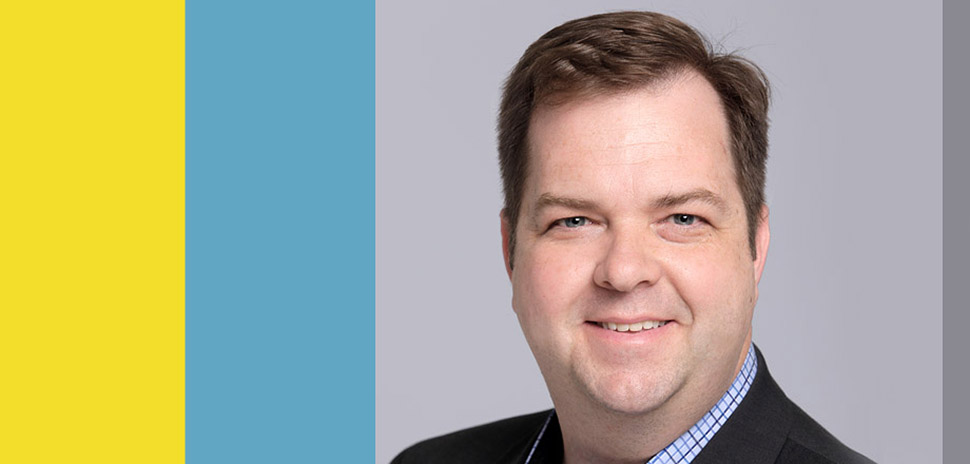 ---
EDGE PUSHER
Rajesh Narasimha
Co-Founder & CEO

EdgeTensor
Narasimha's company provides far-reaching solutions for mobility, smart-content management, and video security systems. The edge-based AI tech has helped with one of the biggest safety issues on U.S. highways—distracted driving—detecting them in real time, then sending them an alert. He and co-founder Soumitry Ray were part of the core team at Metaio, which developed augmented reality technology and was acquired by Apple in 2015. Narasimha's 16-plus years of R&D experience at Texas Instruments and Samsung Research America have served the visionary well at EdgeTensor.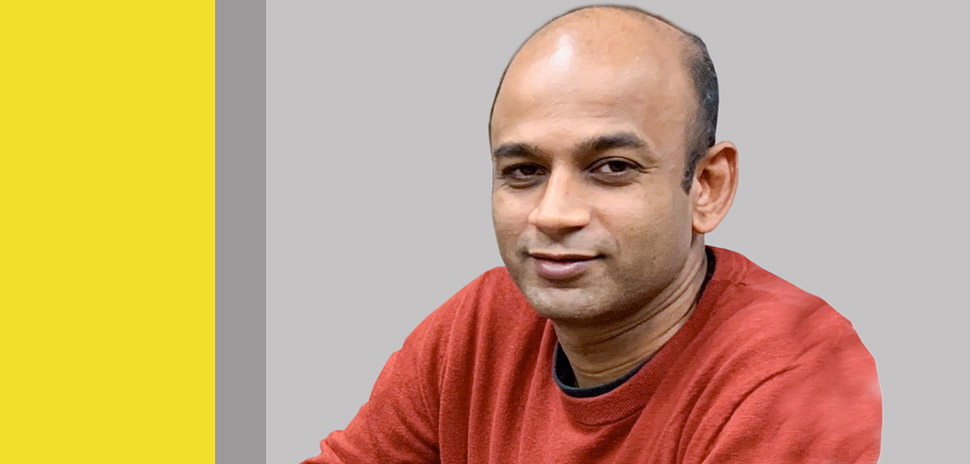 ---
WATER SAVER
Damir Perge
Co-Founder & CEO

FluidLytix
Perge and his team at FluidLytix have one major goal: to become a unicorn in three years or less. With $1.85 million in funding, and in the midst of raising a $30 million equity and $70 million debt-financing round, FluidLytix has positioned itself in a $30 billion global market. Its patented WAVE water efficiency valve features two-in-one tech that regulates both air and pressure. The result? Thirty percent lower water bills and 3-6 percent reduced water usage for businesses. Perge, who grew up in Yugoslavia, is extremely passionate about water scarcity and pollution, and his goal at the startup is to make that as important of a concept as energy efficiency. "Water scarcity and water pollution are a greater threat to humanity in the short term than climate change," he says. "My prediction is that if we don't massively deploy water-efficient technologies across the world in the next decade, humanity may face what I call 'Watergeddon.'" This year, FluidLytix is gearing up to launch an IoT water solution—just another step to helping the world become more water effective.
---
ROCKSTAR INVENTOR
Brad Stamps
Engineer

Bell Helicopter
It took Stamps 15 years to land his first patent. He found his next a year later. "And now, every month, I hit one," he says. The Bell Helicopter exec, who has been an engineer there for 41-plus years, is a rockstar—not an opinion, but a fact within the company and industry-wide. His focus is on tiltrotor hub design and vibration- reduction systems, and the innovation team he's on is involved in electric vertical lift aircrafts. But it wasn't always that way. "I'm an oddball," he says. Stamps has half an engineering degree; he had to switch to business in college due to a chronic eye problem. While working his first job in accounting at Bell, he solved a $10 million problem for a rotor design engineer on a napkin during lunch. A few days later, Stamps was moved. "That napkin changed my life," he says. "That was 38 years ago and it changed my path back to engineering." Now he oversees research projects—predesign on new products, mostly— and has been issued 166 patents, "the most at Bell and Textron by a wide margin," he says. He finds new concepts that in the future will be valuable to Bell and patents them. Currently, he's at work on his 204th patent application.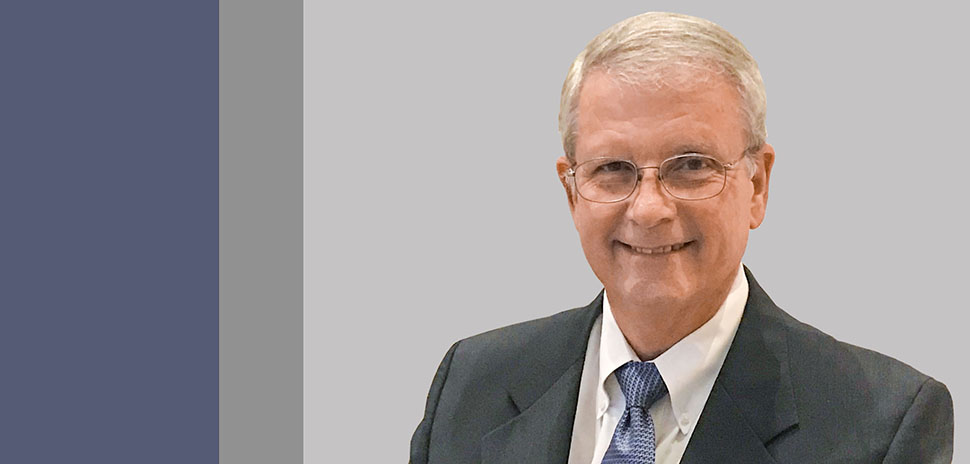 ---
MOOD LIFTER
Madhukar Trivedi, M.D.
Founding Director

Center for Depression Research and Clinical UT Southwestern Medical Center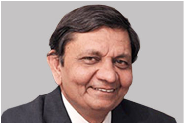 Trivedi made news last year for his study that found that seeing a psychiatrist may not
be the most practical solution to diagnosing and treating depression. His research involved 25,000 patients and concluded that primary care doctors can successfully treat the condition. "It's difficult to do proper screening for depression in a busy clinical practice," he says. "This study shows that primary care physicians can do this, and do it well, with the right tools." An internationally recognized translational researcher, Trivedi focuses on developing and validating biosignatures of depression and he also conducts research on pharmacological, psychosocial, and non pharmacological treatments for the condition.
---
POLYMER PARTNER

Walter Voit
Founder & CEO

Adaptive3D Technologies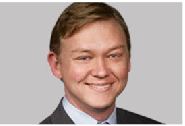 Voit is positioning his company, founded in 2014, as the premium supplier of photopolymer resins. By partnering with global leaders in the industry, Adaptive3D has secured partnerships with Fortune 500 companies such as Halliburton and Honeywell. In particular, the company leads in the area of damping materials, rubber like 3D printable materials, and low-cure stress photopolymers. At The University of Texas at Dallas, Voit also leads as a professor, looking for novel solutions to existing problems. There, he helms the Advanced Polymer Research Lab at UTD, leading a team that explores the fundamental thermomechanics of smart polymers. With research that spans flexible electronics, 3D printing, energy harvesting, and homeland security, the lab is making great strides in the field. Among their results include ultra-comfortable earpieces (with Syzygy Memory Plastics), cortical and peripheral probes (wired and wireless), smart orthotics, and prosthetics and cochlear implants. Voit, the author of more than 100 manuscripts, also holds multiple patents.
---
FUTURE 50: EDUCATION
HUMANITIES PRO

Anne Balsamo
Dean of ATEC
The University of Texas at Dallas
In her role as the inaugural dean of ATEC since 2016, Basalmo brings a wealth of knowledge—and her students and colleagues are all the better for it. The scholar and entrepreneur has been a leader in the growth of digital humanities, having served on the advisory board of the Humanities, Arts, Science and Technology Alliance and Collaboratory since its founding in 2003. With a focus on researching the cultural implications of emergent technologies, she has been a principal scientist at the Xerox Palo Alto Research Center and the co-founder of Onomy Labs Inc., a technology design and fabrication company in Silicon Valley.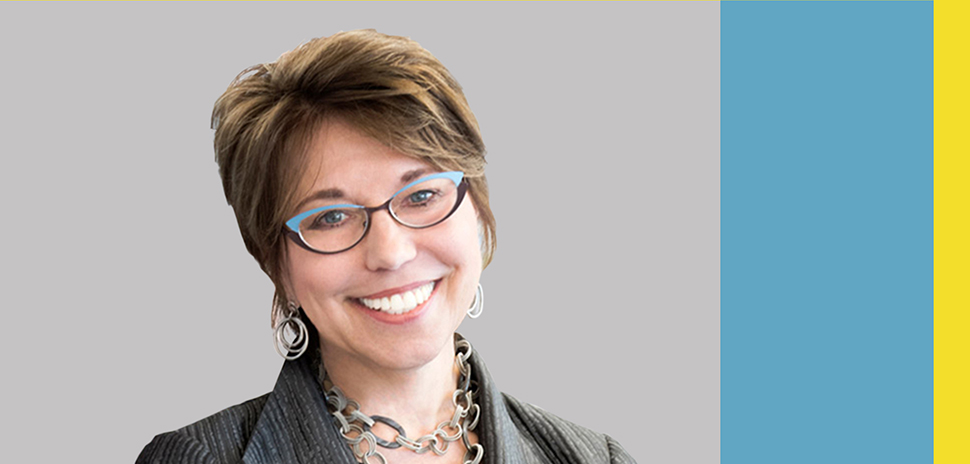 ---
EDUCATION CONNECTOR
Ann Beheler

Executive Director of Emerging Technology Grants

Collin College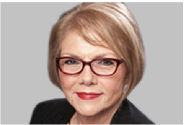 In her role at Collin College, IT veteran Beheler has trained her keen eye on the collegiate set. While overseeing the National Convergency Technology Center, a five- year, $4-million National Science Foundation grant, she brings both an academic and corporate sensibility (Rockwell, Raytheon, and Novell) to work each day, solving a streamlined equation that connects business and education. In 2019, Collin College awarded her the John & Susanne Roueche Excellence Award, which celebrates contributions and leadership by community college faculty and staff. In addition, Beheler was one of just seven faculty and administrators from Collin to be honored with a medallion at the recent Innovations conference in New York City.
---
LEARNING LEADER
Ossa Fisher

President & COO
Istation
In her role at Istation, Fisher is leading the charge for next-generation education. Since 1998, the company has developed animated, game-oriented tools that help educators assess learning issues. So far, Istation has helped 5 million students in eight global markets. Fisher calls Istation her calling that she's been on a journey to get to for many years. Finally, she says, she's landed in a place that suits both her passion and skill set. She also currently serves on the Board of Directors of Uplift Education, as the president of the Yale Club of Dallas, and as an adviser to Raise Your Hand Texas, an organization focused on identifying breakthrough ideas to improve education.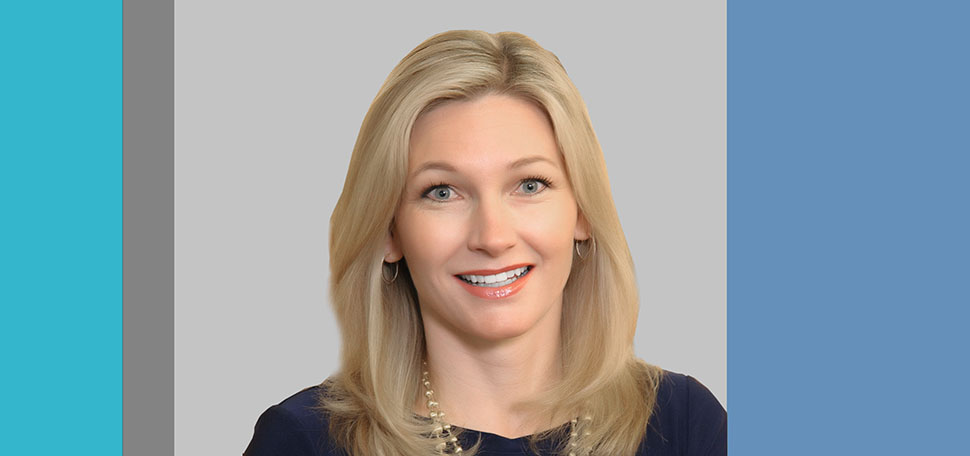 ---
EARLY ED EXPERT
Emily Roden

Founder
ReadyRosie
Classroom educator and educational consultant Roden looked but couldn't find quick, easy activities that she could use to support the development of her children, Rosie and Frank. Her empty quest led her to birth her own project in 2012: ReadyRosie, a developer of early childhood curriculum and observational assessment used in early education programs across Texas and the nation. With a platform that allows educators to securely communicate with families and share content based on the latest research in child development, it provides more than 1,000 "Modeled Moment" videos that can be sent via email, text, and mobile apps in English and Spanish, as well as a dashboard of data to help educators make informed instructional decisions. And ReadyRosie meets families wherever they are. Roden's aim, she says, is to ensure that "every interaction a young child has, whether it's with a caregiver, teacher, or family member, is supportive of their development."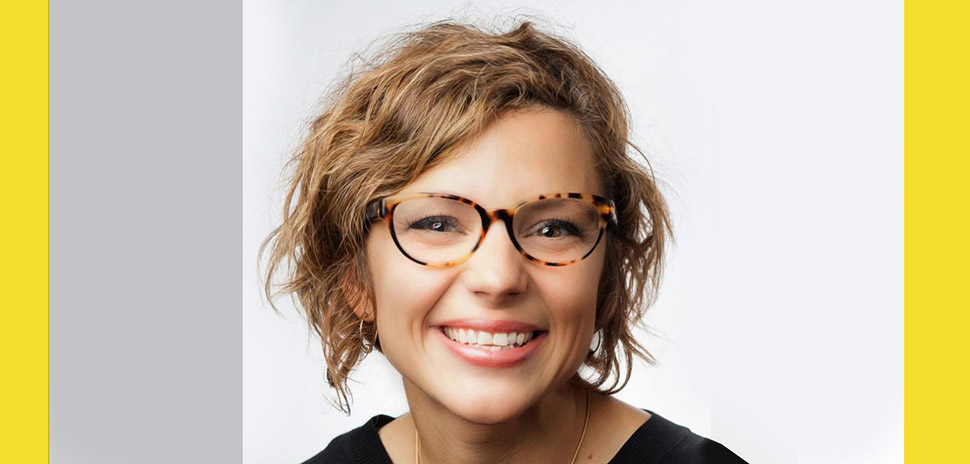 ---
GIRL POWER PROMOTER
Nicole Small
CEO
Lyda Hill Philanthropies & LH Capital
Small is dedicated to the advancement of her organizations' vision: to fund game-changing initiatives in science and nature, empower nonprofits, and improve the community. In her role since 2014, she is doing just that—and on an upward trajectory, too. Small most recently launched IF/THEN, which empowers women in STEM to inspire the next generation of female pioneers. "We want to change the narratives behind female STEM innovators," she says. IF/THEN has a three-part mission: funding and elevating women in STEM as role models; convening cross-sector partners (like Girl Scouts, U.S. Soccer, and "Project Runway") in entertainment, fashion, sports, business, and academia to illuminate the importance of STEM; and inspiring girls with more accurate portrayals in media to pique their interest in STEM careers. That included executive producing and launching TV and YouTube shows, convening 125 IF/THEN ambassadors for a summit in Dallas, and collecting thousands of pieces of digital content. Soon-to-come in 2020 is what Small calls "a really exciting project with The Olympics."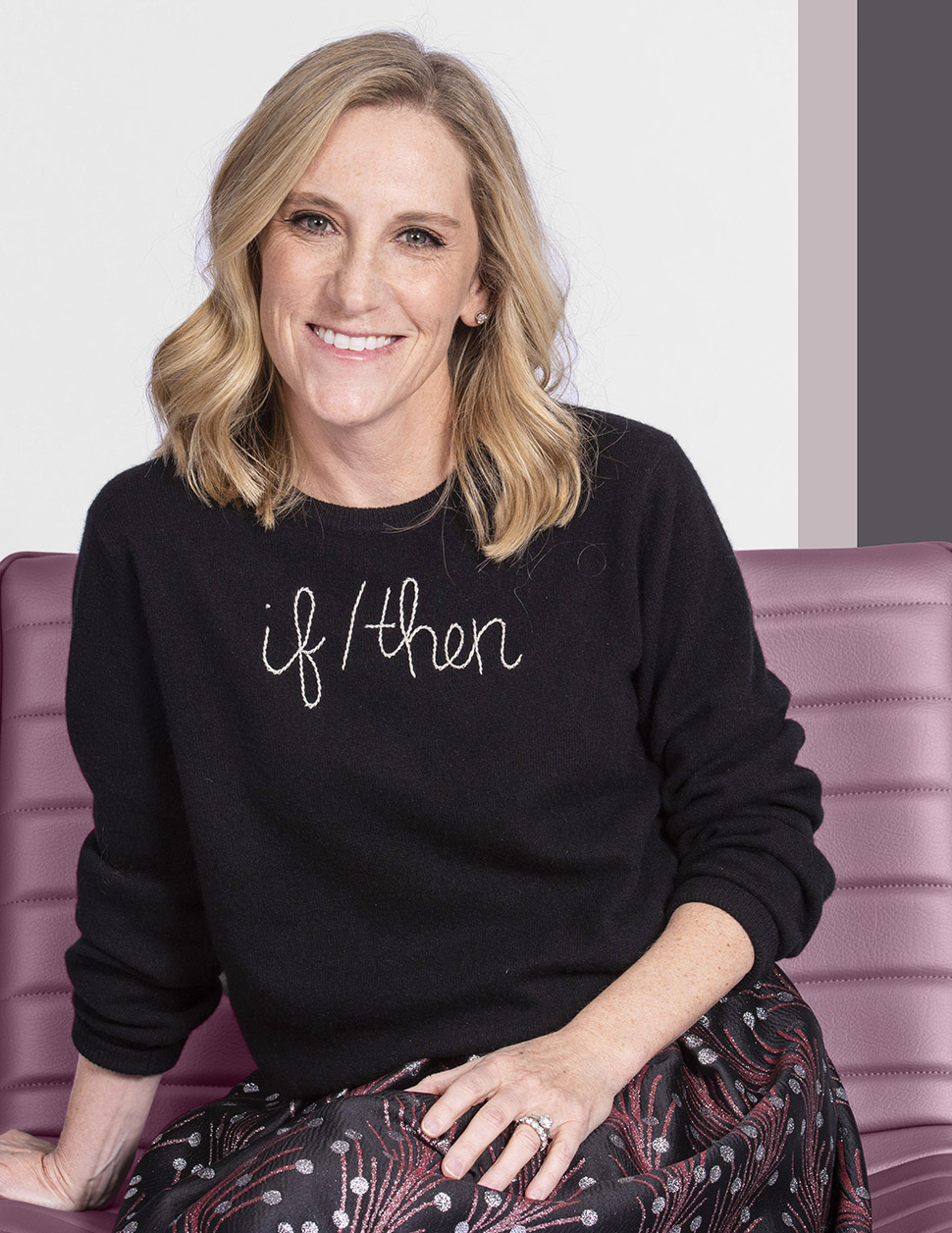 ---
PREMIER EDUCATOR

Michael Sorrell
President
Paul Quinn College
As the longest-serving president in the school's 147-year history, Sorrell hasled Paul Quinn, located in southern Dallas, to great heights over the last 12 years. Through PQC's Urban Work Model program, students get access to jobs, housing, and college loan assistance. Sorrell said PQC is an institution that breeds on innovation and is always pushing itself to improve. During this special time in the American educational ecosystem, where people are open to new ideas, he says pedigree is less important than quality. "That is why Paul Quinn College has been able to grab the country's attention—the quality of our ideas is second to none (and they actually work)," he says. A recent partnership with JPMorgan Chase will bring more than 20 students into the bank's fold; while a solar grid project with GridMarket, EarthX, and Environ Partners is set to make renewable energy a reality at the college. Next up is implementing a challenge-based curriculum, remaking adult education with PQCx, scaling with the addition of new members to its Urban Work College Network, and partnering with the Joppa neighborhood on air quality and children's health. "The best part for us is that we are just warming up," he says. "We have not taken our best stuff off of the shelf yet."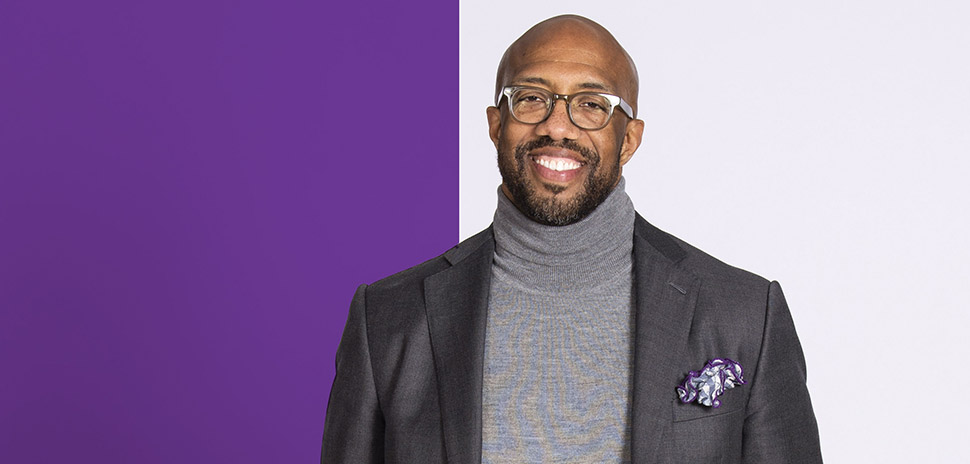 ---
TEACHER'S LINK




Binhu Thayamkery


Co-founder & CTO


Nepris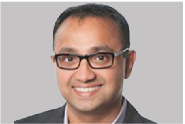 With a history in building high-performing software development teams, Thayamkery is passionate about his company. Nepris, a first-of-its-kind cloud-based platform, gives teachers the ability to find, match, and invite industry professionals to virtually connect and link learning objectives to careers in STEM. At the same time, companies and their employees are able to meet their education outreach goals. Through Nepris, students find real-world relevance to their classroom learning by meeting engineers and scientists and other industry professionals around the world. 
---
STEM-ULATOR
Branden Williams
Founder & Executive Director

Seeds to STEM
Nonprofit Seeds to STEM (STS) works to evaluate, educate, and develop students in STEM-related fields. Williams' organization— with the mission Educate to Innovate— serves more than 300 students annually through partnerships with companies such as Santander and entities like the South Dallas Cultural Center. It also 'STEMulates' students' minds through activities like computer programming and scientific field trips. With its fresh take on STEM immersion, STS is working to close the gap in low- income neighborhoods throughout Dallas.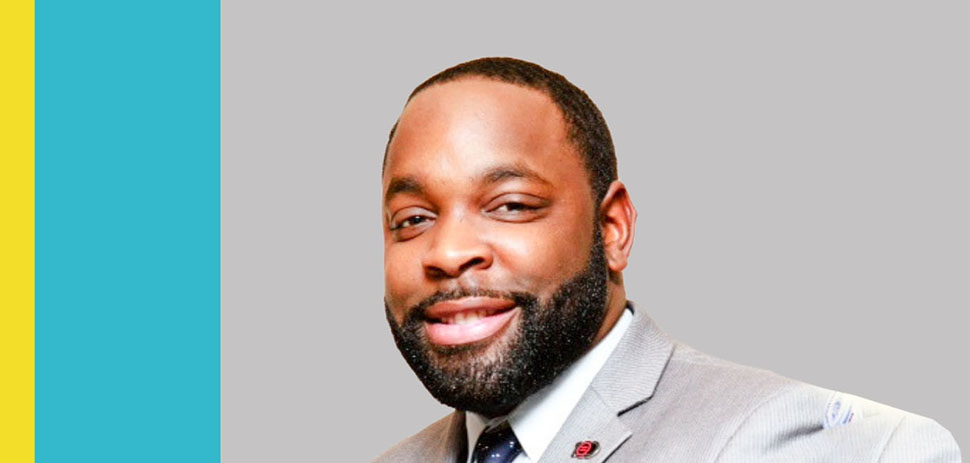 ---
FUTURE 50: INNOVATION
GENDER EQUALIZER


Nicole Connolly




Head of ESG Investing & Portfolio Manager




Fidelity Investments
Research conducted by Fidelity found that companies with above-average female representation in senior management outperformed the market. So the corporation decided to invest in companies that prioritize women's leadership and development. In 2019, Connolly and a team created and launched the Fidelity Women's Leadership Fund: a first-of-its-kind mutual fund that's part of Fidelity's larger aim to deliver returns with a purpose. Most of the time, she says, gender- lens investing options are passively managed, meaning they identify women on the exec team and board. Fidelity takes it one step further, she says, conducting rigorous analyses to ensure a company truly promotes diversity and inclusion, while helping women and all underrepresented populations thrive. "If the S&P looked like the Fidelity Women's Leadership Fund, we'd have 150 more female CEOs, 100 more female CFOS, twice the number of boards with 30 percent female representation, and more initiatives to pave the way for the next generation of women," she says. "Every day we focus on this work we are changing the world bit by bit for the better."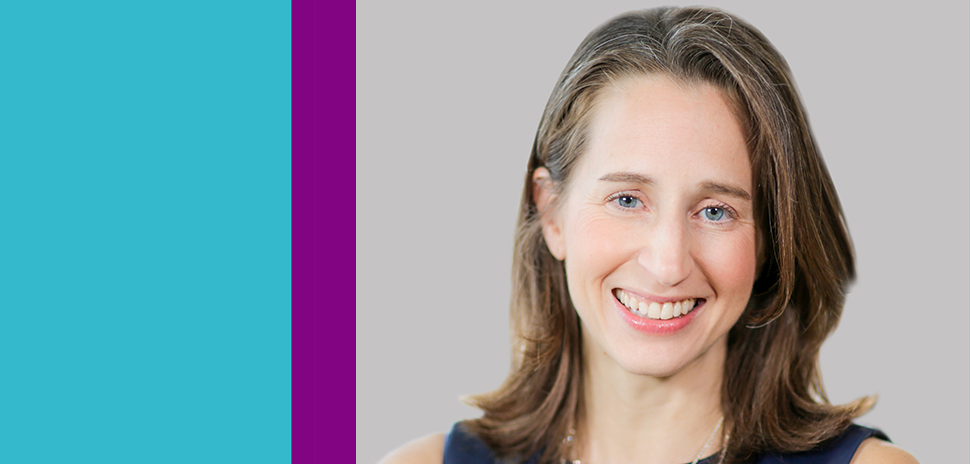 ---
EARTH ADVOCATE


Trammell S. Crow
Founder

EarthX
Dallas has seldom been considered at the forefront for climate action, but Crow is challenging that notion. He's also broken down political barriers that have long been associated with environmental change. Now in its 10th year, Crow's EarthX stands at the cusp of significant influence, having launched a global movement from Dallas-Forth Worth. The organization, formerly known as Earth Day Texas, is the state's largest annual exposition and forum showcasing initiatives, research, innovations, policies, and corporate practices serving the environment. Today, EarthX aims to make a difference 365 days a year, culminating in a four-pronged environmental experience that consists of a film festival, conference, expo, and education. Crow's own action extends to serving on the board of directions for ConservAmerica and as co-founder of Texas Business for Clean Air and Texans for Clean Water, and a long-term supporter of the Texas Conservation Alliance, the Nature Conservancy of Texas, Log Cabin Republicans, Texans for Public Lands, Energy Defense Fund, Paul Quinn College, and the League of Conservation Voters.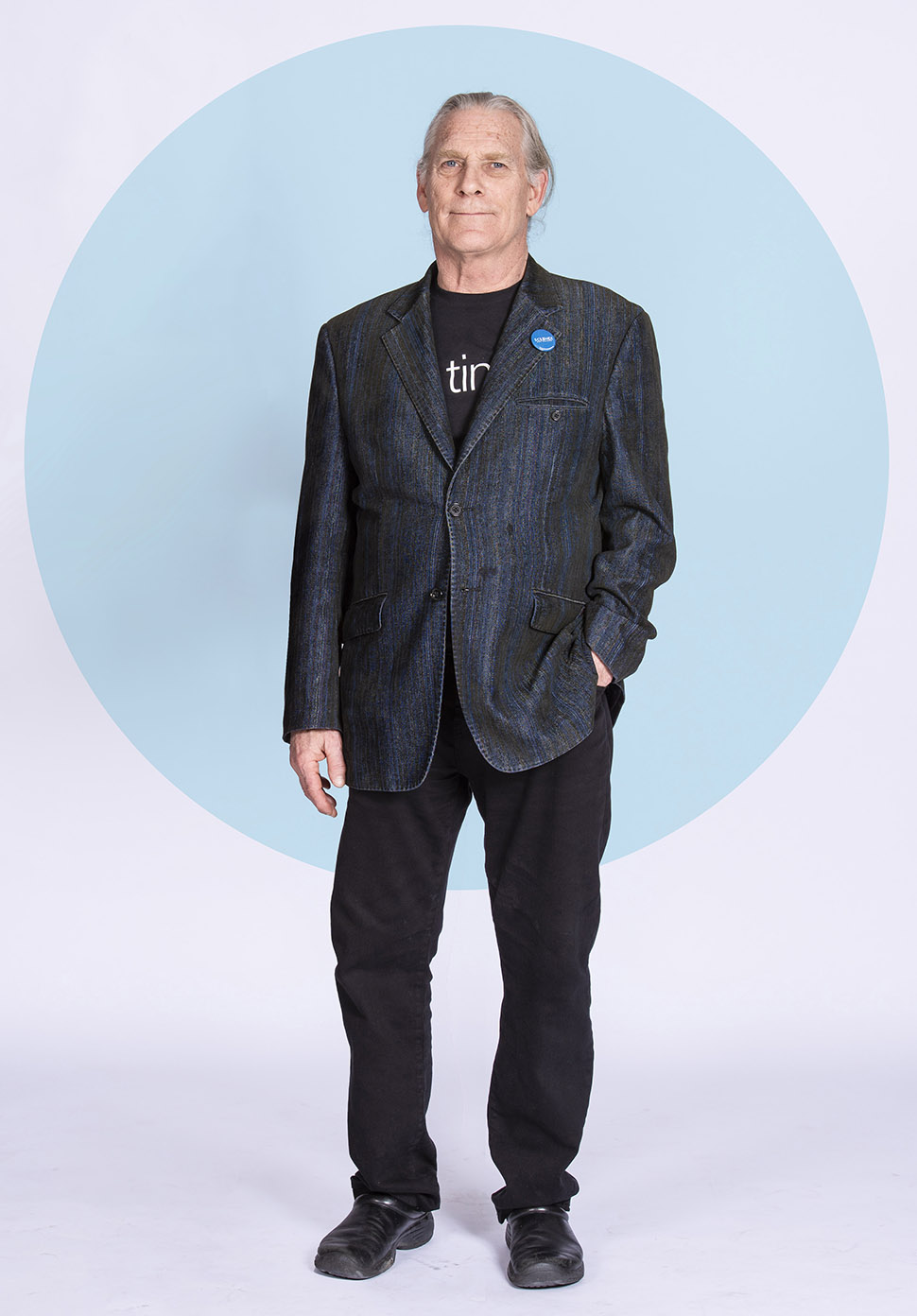 ---
CONSCIOUS CATERER
Jin-ya Huang
Founder

Break Bread, Break Borders
"The mission of Break Bread, Break Borders is to raise social awareness over meals eaten together, to create safe spaces that offer a full stomach, and help create an open mind," Huang, an artist, says. A work of social justice enterprise, the catering company with a cause aims to economically empower refugee women by providing training, certification, and professional mentorship to women from Syria, Iraq, Afghanistan, Myanmar, and the Congo. She has recently been selected for the sixth class of the Presidential Leadership Scholars (PLS) program, aimed to bring a diverse network of mid-career professionals and former presidents, administration officials, academics, and business and civic leaders together to create change at home and worldwide.
---
VETERAN SUPPORTER


VR Small
Founder & Executive Director

Veteran Women's Enterprise Center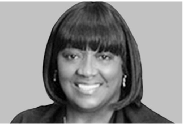 Small is an advocate for veteran women, whether that be through her Veteran Women's Enterprise Center, where she helps scale their businesses, or by serving on committees such as the Veteran Business Subcommittee for the City of Dallas' Office of Business Diversity. After serving six years in the Navy, Small moved to New York, but she eventually came back to Dallas. Here, she decided to create a center for veteran women.It offers mentorship programs, hosts events, and is helping a cohort get veteran-owned businesses certified as such. So far, almost 1,000 women have participated in the center's programs since its 2015 founding. This year, she says there's an opportunity to "actually be the decision maker helping women veteran entrepreneurs access financial capital to grow their business."
---
HIPSTER HELPER
Michael Thomas
Executive Director

My Possibilities
For nearly 10 years, Thomas has led My Possibilities, a nonprofit in Collin County founded in 2008 to champion continuing education for adults with intellectual and/or developmental disabilities. "We courageously and relentlessly pursue the full, untapped possibilities of our Hugely Important People (HIPsters), making every day count," Thomas says. He oversees operations—everything from program design to resource development to growth strategy. In April, My Possibilities received a $200,000 grant from an initiative of Green Mountain Energy, to add solar energy to power its facility. The funds will pay for hydroponic sheds that provide a low-energy, low-water environment to grow fresh produce year-round. "With many plans for the future, we will continue to meet the ambitious needs of our HIPsters and expand the opportunities we provide," he says. "Solar is an investment that will pay us back for decades to come—not to mention making our environment cleaner, safer, and providing a learning tool for our HIPsters."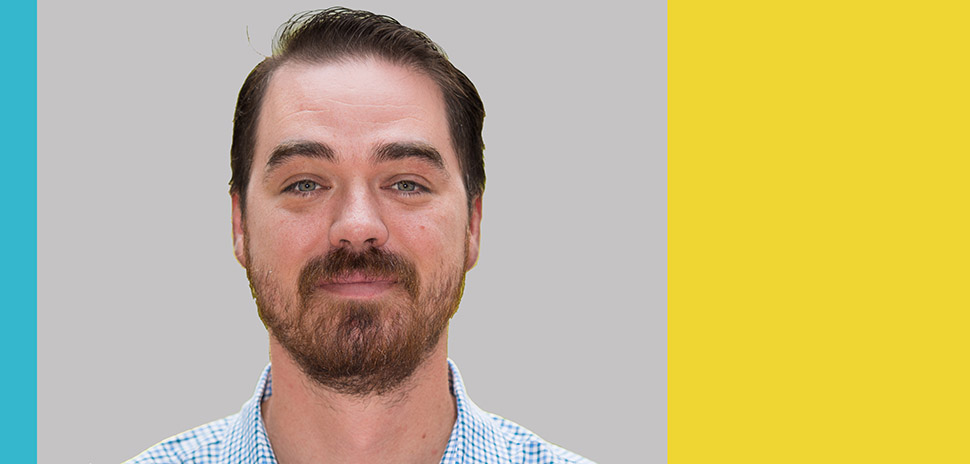 ---
GENIUS BACKER
Benjamin Vann 
Founder & CEO

Impact Ventures
A venture strategist, social innovator, and entrepreneur, Vann believes it's important to "invest in all shades of genius." With his nonprofit, Impact Ventures, he's creating inclusive ecosystems by closing the income and wealth gap for minorities and women via career pathways. Vann is working to forge a path to a more equitable economy through the power of tech. Up next: a 12- week accelerator assisting underrepresented communities looking to break into tech.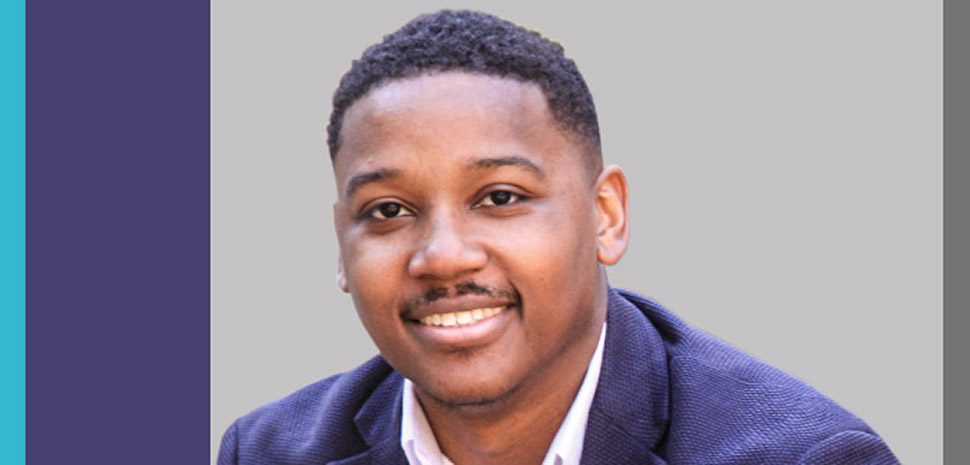 ---
FUTURE 50: CREATIVE
IDEA ARTIST


Suzy Batiz




Founder & CEO




Poo-Pourri
There's nobody quite like Batiz. One of the richest self-made women in the United States, she built an empire based on the toilet. She revolutionized the industry with one idea: a spray that blocks poop odors. This year, Batiz's creative streak took her to Klyde Warren Park, where she made inflatable poop cool. Up next: new ways to block odors before they begin.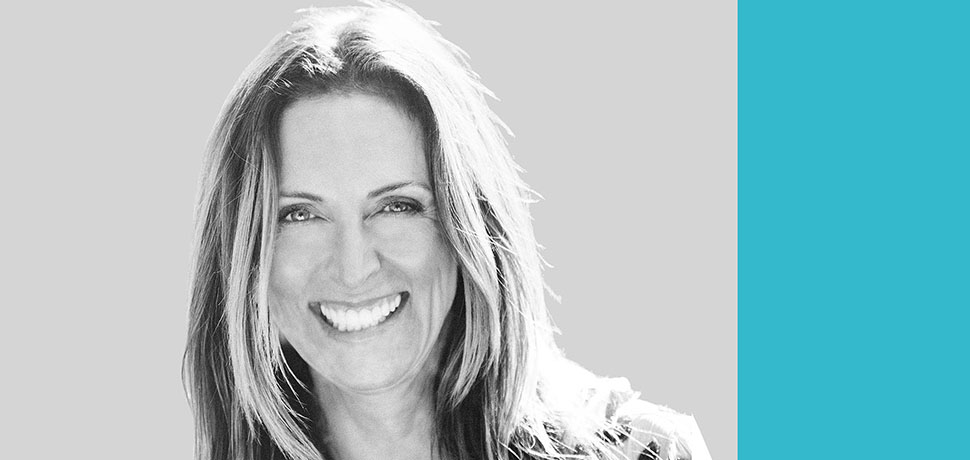 ---
HOME GOODS IMPORTER


Rachel Bentley



Co-founder
The Citizenry
The Citizenry sits at the intersection of wanderlust and social impact. Co-founded by Bentley with her college BFF, Carly Nance, the startup was inspired by the duo's love for beautifully crafted home goods found on their travels. So they set out to transform the home goods industry themselves. Together, they travel to countries across the globe and partner with artisans—providing high-quality, handmade goods at reasonable prices on The Citizenry's e-commerce site, while boosting the creative entrepreneurs behind the niche products. The highly exclusive collection of goods combines the duo's modern style with ancient techniques from places like Japan, Portugal, and Indonesia. Ten percent of all proceeds is invested directly back into worldwide communities through Entrepreneur Development Grants, which support fair wages, safe working environments, and the makers themselves. Social good is in Bentley's DNA: she spent years in strategy consulting and worked with a number of companies on consumer products before deciding to combine that with positive change.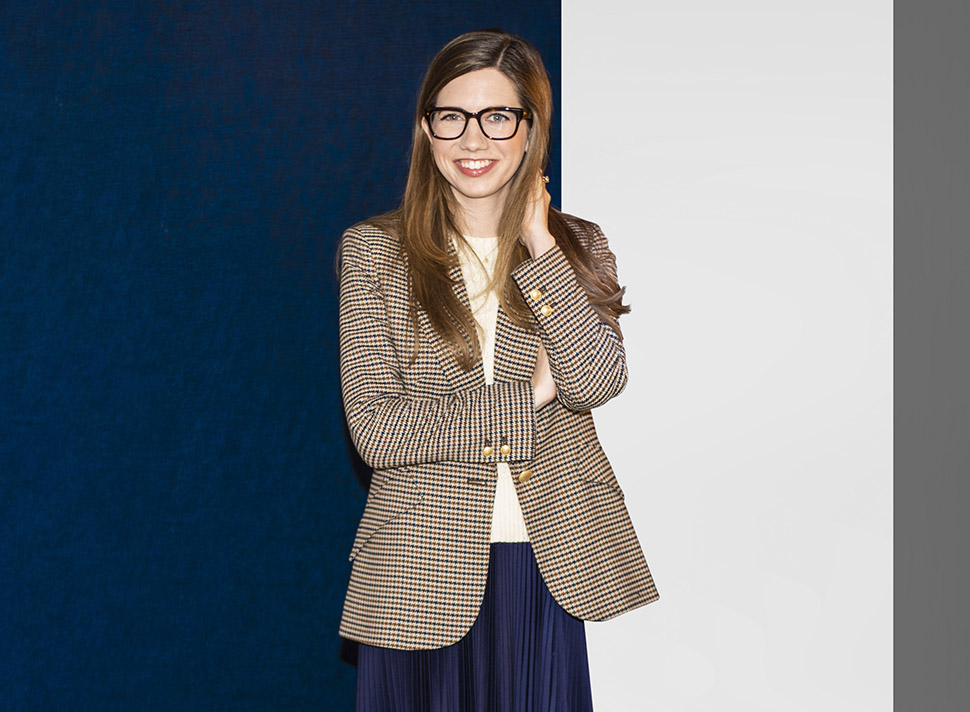 ---
MULTIFACETED MARKETER




Leah Frazier




Owner




Think Three Media
You can put multiple phrases in front of the word "maven," and they'll all describe Frazier. A practicing attorney turned multifaceted entrepreneur, Frazier is well-known throughout the region for her laundry list of talents. She's the owner of creative marketing agency Think Three Media, a celebrity stylist (with two Emmys under her designer belt), author, fashion journalist, and model. But her role goes beyond PR—she primarily spends her time helping businesses (more than 400 and counting) find the best ways to shine. When she's not building genuine connections within the startup, fashion, and creative communities, Frazier is providing others with the resources to attain success. "We help people every day get on the pathway to living the lives of their dreams," she says. On the cusp of growing by 80 percent, Think Three Media is stepping out of a hyperlocal capacity this year to grow a national presence.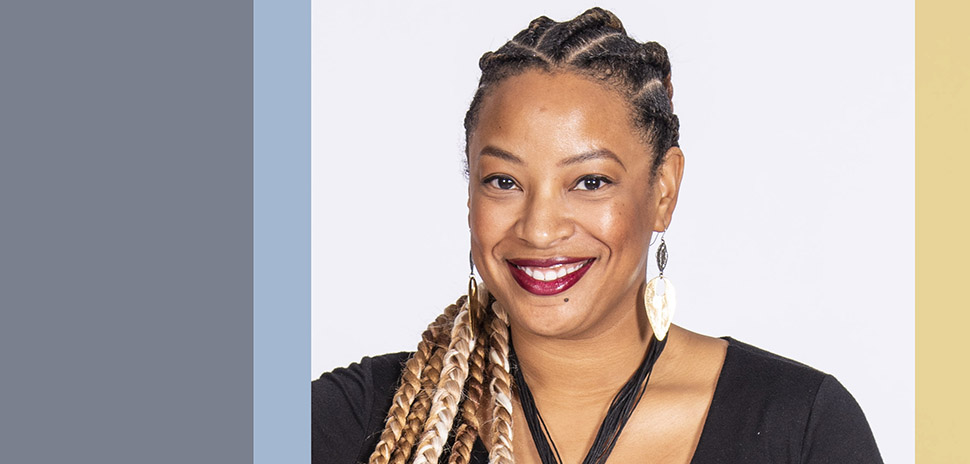 ---
TECH ARTIST




Joshua King


Co-founder


Aurora
An artist in his own right, King has worked for years to elevate the creativity of others, and to promote the city of Dallas in the collective eyes of the art world. As co-founder of the nonprofit organization Aurora, King focuses on fusing traditional aspects of art with technology and community. Since 2010, King's free outdoor art exhibition transforms the Arts District every other year. The tech-centric art exhibit has grown from 1,500 people showing up in 2010 to 46,000 in 2018. Aurora has since expanded its annual programming to include educational programs, special events, and pop- up installations. "Where it was an event, it's now an organization, and that organization is all about expanding the future of our technology," King says. Currently, Aurora is exclusive to Dallas, but King would consider expanding in the future.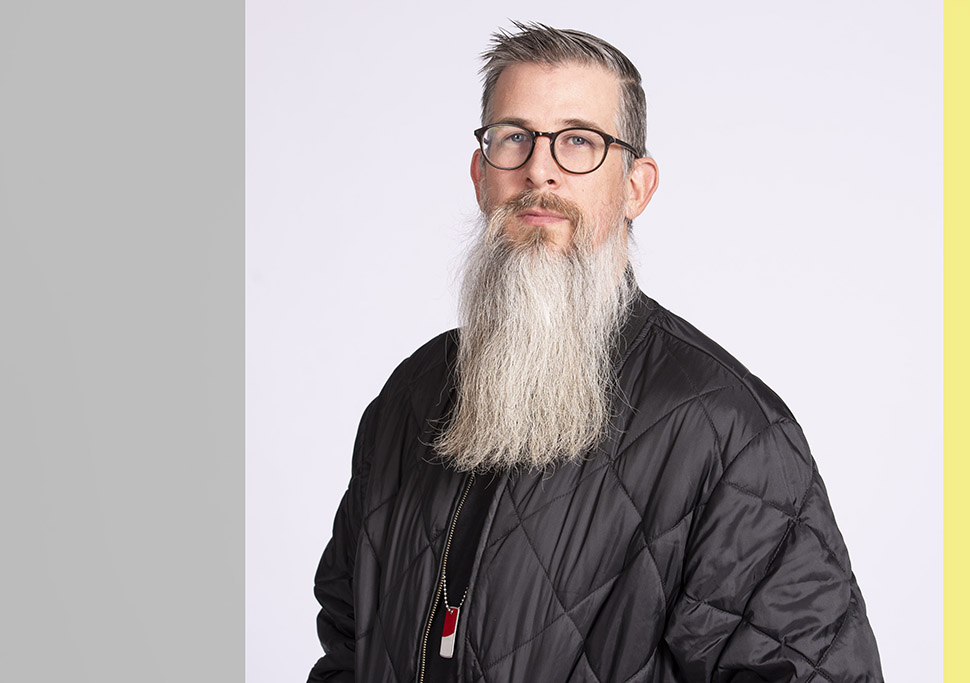 ---
MENSWEAR MOGUL




Daniel Mofor




Founder & CEO




Don Morphy
Not many people make the successful transition from computer engineer to custom clothier, but Mofor is not just any designer. The Cameroon native is the visionary behind Don Morphy, a menswear label (though he also styles women) behind made-to-measure tuxedos and custom suits. After quitting his job at Walmart's headquarters to move to Dallas, he founded the company in 2014, offering a knack for innovation and individuality that led to early success. Last year, Mofor was awarded one of fashion's most prestigious honors as a Rising Star winner for menswear by Menswear Fashion Group International—the first time a Dallas designer has received the honor in the category. Luminaries from Emmitt Smith to T.D. Jakes, former Dallas Mavericks center Tyson Chandler to NBA big man Dwight Howard, and even P. Diddy have taken notice, sporting his designs with flair. In 2019, he signed a collaborative initiative with Kathy Ireland Worldwide for custom suits developed with the Kathy Ireland Weddings and Resorts brand. As for how to describe his bold style, which is on full display at his Design District showroom, he says: "Formalwear that's more stylish and colorful, with a lot of patterns and prints. A lot of men are usually scared of that."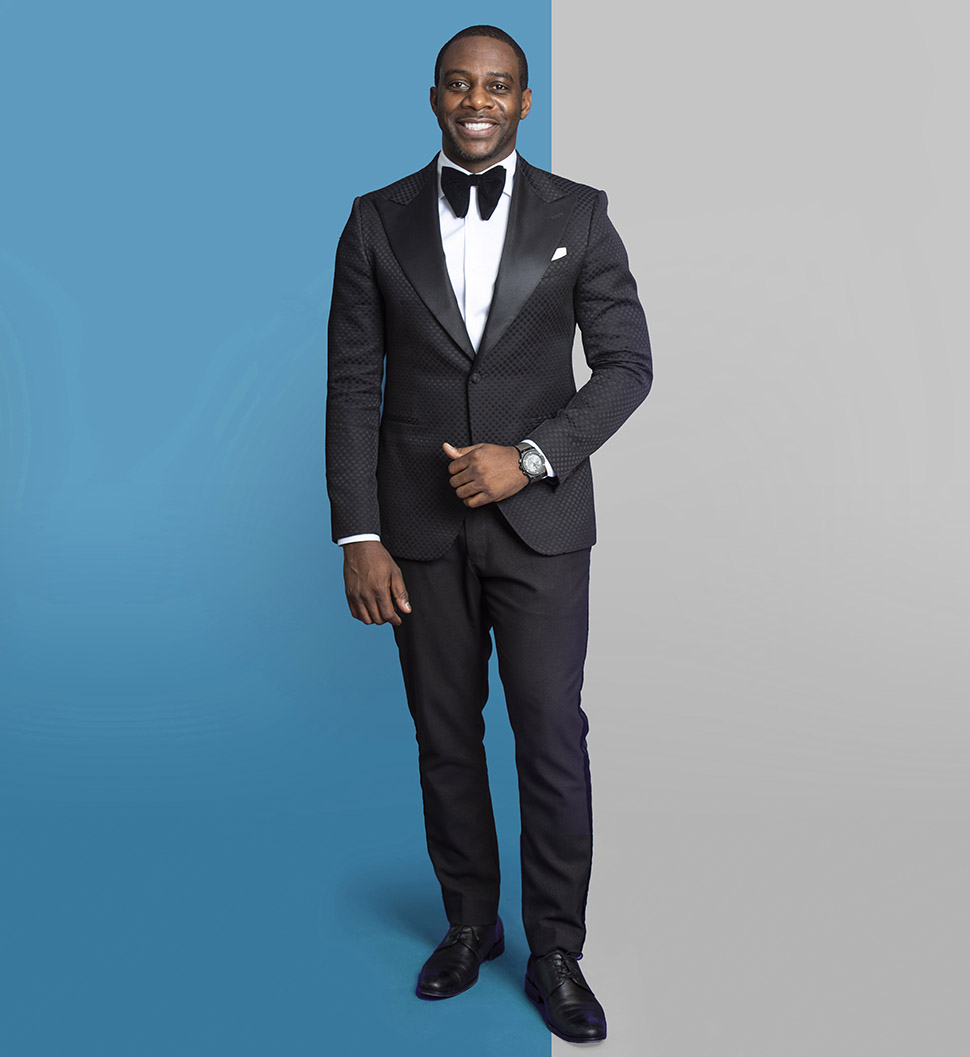 ---
ARCHITECTURE WONDER




Scott Ruch


CEO


Corgan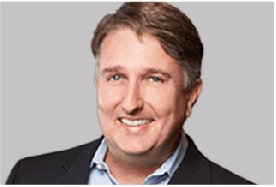 If Ruch has his way, mammoth data centers will go the way of the wooly mammoth. Working with Corgan since 1989, he made the move to executive managing principal in 2016, then to CEO in 2018, and also created Corgan's critical facilities architecture group. The Corgan chief has aligned his company's R&D practice, Hugo, with Plano-based technology solutions and equipment provider TMGcore, aiming to reimagine data hubs and reduce their vast footprints. "At the forefront of these explorations, we've had the opportunity to work on projects that redefine traditional typologies, including TMGcore's data center and Uber Air skyports, which initially introduced TMGcore to our practice," he says. 
---
GAMING GURU




Mark Stanley


President & CBO


Playful Studios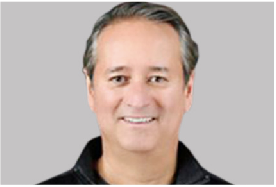 McKinney game developer Playful Studios, the maker of the Lucky's Tales series is disrupting the game industry with family-friendly, fun, and engaging games. Led by Stanley and founder Paul Bettner, Playful took a nontraditional approach this year for funding, inviting trusted folks to the studio to learn more about its mission. It gathered $23 million. Playful has been serious about retaining the long-term value of its intellectual property by keeping ownership across each partnership it enters into. The independent game developer with multiple, wholly-owned family-friendly IPs has a vision to make the world a little better, uniting it by play. 
A version of this story was originally published in Dallas Innovates 2020: The Magazine.
---
Read it online
Dallas Innovates 2020: The Magazine highlights Dallas-Fort Worth as a hub for innovation. Our third annual print publication declares "The Future is Here." It's a moment for innovation in Dallas-Fort Worth, one that we've been working toward for a long time.

Get on the list.
Dallas Innovates, every day.
Sign up to keep your eye on what's new and next in Dallas-Fort Worth, every day.