When a group of visionary North Texas dealmakers converged three years ago, the idea for Venture Dallas was born. Their bold vision: to usher Dallas into the national spotlight as an epicenter for entrepreneurs and capital.
"Dallas already possessed the essential ingredients—innovation, strong labor force, significant Fortune 1000 corporate clients, and capital," the founders agreed. What it needed was a stage worthy of its Lone Star-sized ideas.
That spark ignited what became Venture Dallas, a nonprofit community of local leaders and an annual summit to connect local innovators and investors. The 2019 founding committee—luminaries from Capital Factory, Cypress Growth Capital, DRC, Intelis Capital, Perot Jain, SVB, and more—set out to increase investment in North Texas-based startups and establish the region as a premier hub.
Early traction set the stage
Venture Dallas had an immediate impact, according to Venture Dallas Chair Aaron Pierce, a partner at Perot Jain and one of the co-founders. The inaugural conference saw 241 attendees, with 39% representing VC or PE firms. Last year, after a pandemic pause, momentum built further, with attendance expanding to over 400 entrepreneurs, investors, and business leaders from nearly 20 regions outside Texas.
Now, ahead of its 2023 summit on Oct. 25 at the George Bush Presidential Center, Venture Dallas has unveiled a bold rebrand and expanded conference agenda to match its growing influence, Pierce said.
"Last year, we achieved conference-market fit," Pierce said. The enthusiasm from venture capital leaders signaled a promising trajectory for 2023, according to the investor. 
Rebrand tracks Dallas growth
Venture Dallas co-founder and the group's inaugural chair, Bryan Chambers, president of Capital Factory, says Venture Dallas filled a void in the market, and its "ultimate goal" of fostering relationships between innovators and investors is on point.

The rebrand centers on a tagline that encapsulates it: "Innovation Meets Investment."
That's well put, according to Pierce, who says the rebranding reinforces the group's commitment to "leading the way, breaking new ground, and championing entrepreneurial growth in North Texas." The rebrand marks "the start of our next chapter of growth," which tracks the "explosive expansion" unfolding across the region, the Venture Dallas chair says.
Symbolizing the "nexus" of creative ideas and capital
Chris Gannett, founder of coaching, advisory, and capital firm Gannett.Partners, is spearheading the Venture Dallas rebrand with Dallas agency White Unicorn. Gannett, a former CMO and technology banker, got involved after attending last year's summit, impressed by its growth potential.
The brand elevation comes as its marquee conference is set to hit the national spotlight at the intersection of technology, entrepreneurship, and investment, Gannett says.

Central elements include a new logo symbolizing the intersection of innovators and investor, refreshed visual assets and branding, and an updated website. Venture Dallas' round logo also hints at the iconic Reunion Tower in Dallas' skyline and the "literal round table at Old Parkland" where the nonprofit was conceived.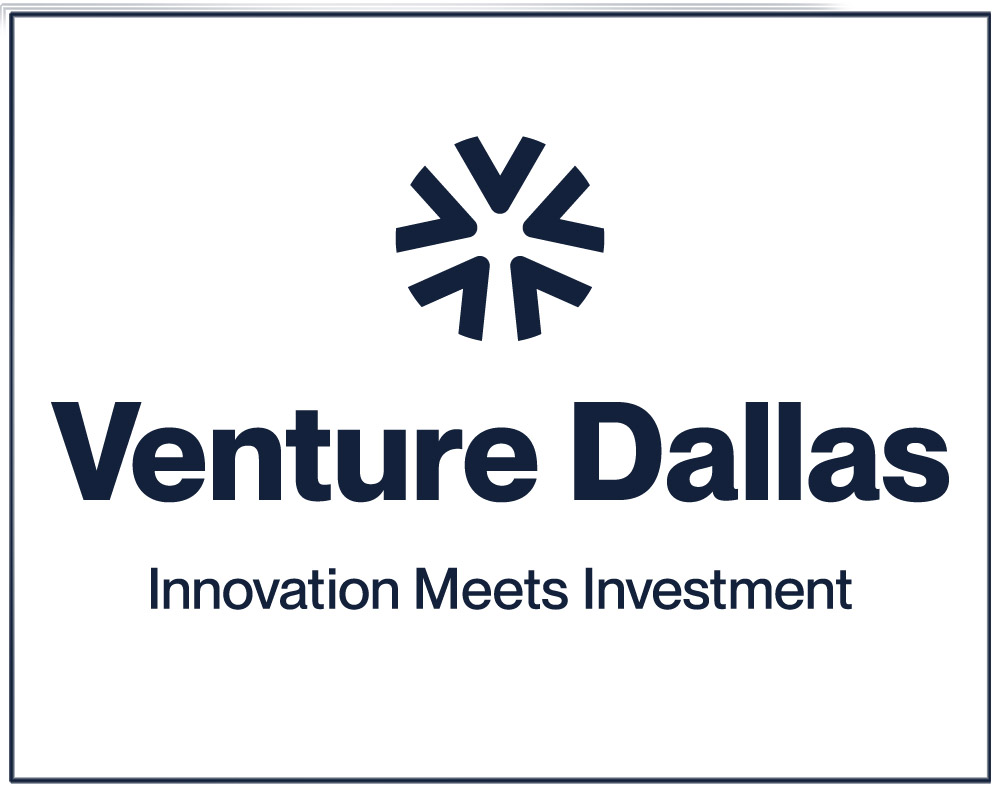 Venture Dallas is a "nexus" between creative ideas and the capital that brings them to life, Gannett says. "We turn possibilities into realities by ensuring innovation has access to capital."
How will the rebrand will shape perceptions going forward?
"It's the 'tip of the spear' of our broader campaign," said Gannett, who aims to ensure the Venture Dallas Annual Conference is a 'must attend' event on the industry's national calendar."
Foundational efforts, strategic growth
Vik Thapar, Venture Dallas co-founder and board member and Managing Director of Cypress Growth Capital, says the new branding is foundational for the group's strategic growth. The focus has already started shaping the group's decisions—from selecting 2023 speakers to investment in the conference's production.
The nonprofit Venture Dallas conference has always enjoyed top-tier support, Thapar says. This year, with J.P. Morgan Chase and Perot Jain on board as presenting sponsors of its 2023 summit, it promises an elevated program.
Venture Dallas 2023: Bigger, bolder, national
On the heels of its rebrand, Venture Dallas summit will convene startups, business leaders, and investors on Oct. 25 at the George W. Bush Presidential Center.
The all-day event will feature visionary keynotes and panel tracks from biotech to corporate VC—with ample time for networking, of course. Connecting is core to the summit, where deals are made and founders have secured funding, investment, and mentorship, Thapar says. 
Confirmed speakers include pioneering leaders including Nirav Tolia (co-founder and former CEO, NextDoor), Arjun Chowdri (CAO and Chief Innovation Officer of the PGA), and Vikram Taneja (Head of AT&T Ventures).
Expect more announcements soon, the group says.
Panels and conversations will explore industries from biotech (with Satori Capital and more) to defense (with 8VC and more) and corporate venture capital (with 7-Eleven, AFLAC, and AT&T) to sports innovation (with KB Partners, PGA portfolio companies, and Artie Starrs, CEO of Topgolf).
Breakout DFW success stories include disruptors across sectors such as insurance (Melbourne O'Banion, Bestow), beauty (Jamie O'Banion, BeautyBio), women's sexual health (Lyndsey Harper, Rosy Wellness), and tech product development (Scott Harper, Dialexa/IBM).
Poised to go bigger and bolder, Venture Dallas is gearing up to accelerate connections between entrepreneurs and investors nationwide. As Thapar puts it, "We're off to the races on strong footing."
Go here for event registration and details.
Dallas Innovates is a media sponsor of the Venture Dallas summit. 


Get on the list.
Dallas Innovates, every day.
Sign up to keep your eye on what's new and next in Dallas-Fort Worth, every day.