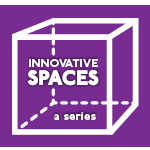 Data centers have become big news in North Texas real estate development—and no project has garnered more ink than Facebook's opening of the first North Texas hyper-scaler facility in Fort Worth in the spring of 2017.
The social media giant went on a buying spree in north Fort Worth eventually totaling around 150 acres for a complex in Hillwood's AllianceTexas development that will include five buildings, 2.46 million square feet, and a total value of more than $1 billion. Facebook's Fort Worth Data Center is part of its global network of 14 data centers that are already online or currently under construction.

Like many enterprise data center developments, Facebook was attracted to its Fort Worth location by what Matt VanderZanden, director of Data Center Site Selection at Facebook, described for Dallas Innovates as its "excellent access to fiber and a robust electric grid with an abundance of renewable energy resources, a strong pool of talent for both construction and operations staff, and a terrific set of community partners."
As one of the cloud data center developers known in the industry as hyper-scalers — a group that includes Google, Amazon, Apple, Salesforce, and other noted cloud, social media and e-commerce companies — Facebook's data centers are a key part of the infrastructure it relies on to provide apps and services to its over 2 billion users globally.
---
---
"These buildings — and the hardware inside them — support our mission to give people the power to build community and bring the world closer together," VanderZanden says. "They also help us accommodate the growing number of photos and videos being shared and scale as we create more immersive experiences through live video, 360 photos, and videos, and virtual and augmented reality."
EFFICIENCY AND SUSTAINABILITY ARE BUILT INTO THE DESIGN
The Fort Worth data center is one of the most advanced and energy-efficient data centers in the world says VanderZanden, and features what he calls Facebook's "hyper-efficient" hardware design, a template the social media company openly shares to drive innovation, efficiency, and sustainability in the data center industry. One example is the cooling system for the buildings uses outdoor and direct evaporative cooling systems 100 percent powered by clean and renewable energy.
DPR Construction saw this focus as a learning opportunity.
"This project presents opportunities for us as a team to work together to find new solutions. In particular, it has been an exciting experience for our younger team members to see various ways to design and deliver a data center on this five-building campus. For example, they are learning about new server cooling methods.  The collaboration and sharing lessons learned with the other general contractors has been a very exciting and different opportunity to grow together as industry leaders," says Travis Bright, senior project manager at DPR Construction.
One design element—Facebook's "H" design where buildings 1 and 2 on the campus form an "H" when viewed from above – was first used at the Fort Worth Data Center and has now been incorporated into most of its data centers VanderZanden says. This configuration allows Facebook to have a single administrative area with support functions such as security, breakrooms and meeting rooms for two data halls, he says.
AlfaTech and SP-ARCH designed the center. As part of Facebook's effort to incorporate local art, furniture, and interior design elements at its numerous data centers, the Fort Worth Data Center includes murals from local artists, furniture from local woodworkers, and design cues that point to Fort Worth.
Each Facebook data center has elements based on the land and location, VanderZanden says, and changes it has applied to data center design over the last few years have been geared toward increasing overall efficiency.
"We design the hardware in our data center to be hyper-efficient, and we contribute these designs through the Open Compute Project (OCP) to help drive efficiency improvements across the industry," VanderZanden says. "Through OCP, we've shared the full physical layers of our data center stack with the community — including designs for the building, cooling, power, battery, open rack, networking, computing, and storage."
THE IMPORTANCE OF WATER IN GREEN BUILDING
Facebook was a leader in committing to powering its facilities and infrastructure entirely with clean and renewable energy. VanderZanden said Facebook's data center uses 75 percent less water than a typical data center. This efficiency is continued in Facebook's server hardware, which is designed to operate at higher temperatures to require less cooling. VanderZanden says its data centers use 75 percent less water than typical data centers, including designing its server hardware to operate at higher temperatures to require less cooling.
"We're proud of how efficiently our data centers operate today," he says. "They focus on eliminating waste, boosting occupant wellness, incorporating greener products, and being a good neighbor in the communities we serve. For example, we pursue a landscaping strategy that uses very little — if any — water for irrigation by using mostly native or adaptive species. We install water meters to ensure efficient water performance and use green infrastructure techniques to restore the natural processes to manage stormwater."
As a final touch in efficiency and sustainability, Facebook avoids unnecessary components in its data centers and hardware, such as minimizing the overall part count and removing elements like front panels, paint and logos from its server designs.
GIVING BACK
In early 2018, Facebook's Fort Worth Data Center donated $202,870 to 16 nonprofit organizations through the Community Action Grants program. Those nonprofits include:
Latin Arts Association of Fort Worth
(DBA Artes de la Rosa Cultural Center for the Arts) — $13,000
What started as the area's only Hispanic theater company has expanded to add the Artes Academy, an award-winning youth program providing after-school programming and curriculum. The center's after-school programs for children will benefit from the purchase of Makerspace materials including a 3D printer and iPads to improve STEM curriculum. Adult STEM curriculum classes will be added utilizing the additional materials and equipment.
Pathfinders — $21,600
Pathfinders serves some of the most vulnerable populations including children and parents who need help becoming self-sufficient. The organization will buy tablets and software to expand a mentoring program focused on financial literacy for children while encouraging parents to actively teach and learn the same skills.
Read Fort Worth — $33,000
Fort Worth is one of the fastest growing cities in the U.S. but only three in 10 third-grade students are reading at grade level. This citywide initiative promotes early literacy with the goal of attaining 100 percent literacy for all third-graders by 2025. The grant will be used to buy books for one low performing school in Fort Worth Independent School District. FWISD developed a list of high-interest and culturally-relevant classroom books sorted by grade and reading level for the project.
Quincy Preston and Payton Potter contributed to this report.
A version of this article appeared in the Dallas-Fort Worth Real Estate Review, Summer 2018.
---
READ NEXT
Green Building Public & Education LEED-ers in Dallas-Fort Worth
Developers, designers, and cities are pushing sustainability forward in North Texas, creating friendly and beautiful structures.
13 Pioneering DFW Projects In LEED
Developers, designers, and cities are pushing sustainability forward
Placemakers: For Todd Interests, Revitalizing a Downtown Dallas Neighborhood is a Family Affair
East Quarter continues Todd Interests' track record of investing in properties and turning them into unique landmarks in the city.