For founders and their employees, a startup is a chance to forge something new and grow it into a successful enterprise. For a city, startups can have even more impact—sparking a ripple effect of job creation that can fuel a region's growth.
Fort Worth Mayor Mattie Parker celebrated that message last week in her address at the State of Entrepreneurship in Fort Worth event, part of Global Entrepreneurship Week.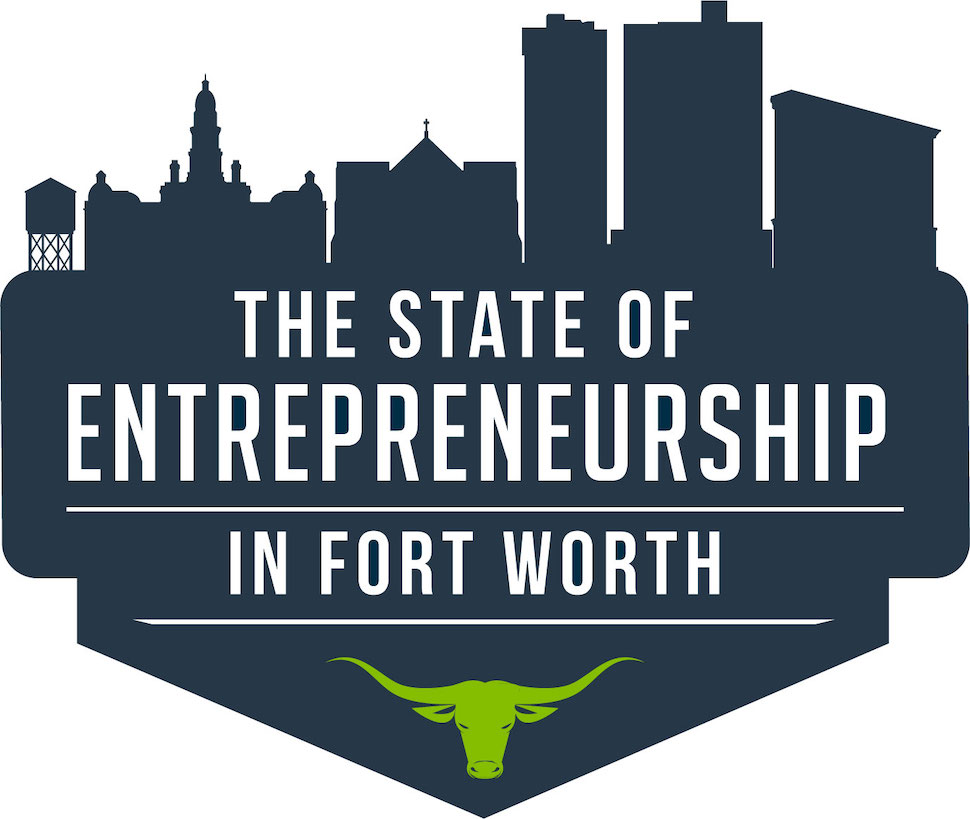 "As a mayor, it's not often you get the opportunity to rub elbows with people like you that are really making it happen every day," Parker told an audience full of founders, investors, and business leaders from North Texas. "I promise you I'm talking about entrepreneurship and the future of Fort Worth every single day for whoever will listen. Because I understand firsthand this will set Fort Worth apart for future generations."
"I spent a lot of time talking about entrepreneurship on the campaign trail," she added. "And it wasn't because it was a novel idea I had come up with—
Sparkyard Fall 2021 Jobs Report
The data Parker referred to is in the new Sparkyard Fall 2021 Jobs Report, commissioned by the University of North Texas Health Science Center (HSC) and timed for release during the State of Entrepreneurship event. 
The report shows that startups less than a year old created nearly 30,000 jobs in Tarrant County in 2019. The new firms helped the county keep pace in job creation compared to neighboring counties and other large counties across Texas. The newly created jobs paid an average of almost $37,000 a year in wages—more than twice the minimum wage.
EJ Carrion, who kicked off the State of Entrepreneurship event, called the statistics "staggering."
"Think about it," Carrion said. "30,000 jobs in one year from firms that are less than a year old. That's a staggering number. And it represents the importance of these companies and their impact on the local economy."
One startup called out in the Sparkyard report is Savhera, a company that makes essential oils and wellness products that impact the livelihoods of human trafficking survivors. Co-founded by Vanessa Bouche in June 2018, Savhera has already created 13 jobs.
This is the second year that HSC released a jobs report. The inaugural report, released in 2020, found that new firms accounted for more than an estimated 25,000 jobs created in 2018. The 2021 report revised that figure up to nearly 28,000 jobs created by new firms—fueled largely by the region's continuous population growth.
Creating 'an entrepreneurial ecosystem that rivals any other city in the world'
Parker said the job-creating momentum reflected in that report shows how vital entrepreneurs are to Fort Worth. 
"Entrepreneurism is important to me, because I think it's really at the crux of how Fort Worth continues to thrive, and sets us apart as a city moving forward," Parker said at the event.
"When I pass the torch to the next mayor of Fort Worth, I want to be able to look at them and say we have created an entrepreneurial ecosystem that rivals any other city in the world," she said. "We've created a place where people of all walks of life, all genders, all races or ethnic backgrounds, can be successful in a city that loves them because we created the right systems around entrepreneurship."
Parker believes it's the responsibility of the mayor, the city council, and the city of Fort Worth "to make sure all businesses feel supported and we become a thriving place for entrepreneurs."
Fort Worth biotech and mobility firms are shaping the future
Across the board, the mayor says sectors in the city are "getting big notice." 
Biotech is one that's driving the future in Fort Worth, Parker said. Local companies have had big exits, and "we've had incredible successes over the course of the last few years."
But the mayor really got on a roll when she spoke about transportation and mobility—and what's coming out of AllianceTexas.
"You can't go anywhere with [Hillwood EVP] Russell Laughlin or [Hillwood President] Mike Berry without them telling you all about it," she said. "Mobility innovations at Alliance are truly cutting edge."
Companies around the world are paying attention specifically to what Alliance is doing in this space, Parker said. "For Fort Worth to be at the center of technology innovation—specifically in transportation and mobility—is a game-changer. And I think in many ways it will be another reason why Fort Worth is on the map of the future."
Universities are supporting the Fort Worth startup ecosystem
Parker noted that Sparkyard—operated by HSC in collaboration with the City of Fort Worth Office of Economic Development and TCU's Neeley School of Business—received $450,000 federal grant to expand its mission to connect Fort Worth entrepreneurs and startups to resources.
UNTHSC is investing in entrepreneurship with efforts led by Robert McClain, associate vice president for research and innovation, and Cameron Cushman, director of innovation ecosystems, Marco Johnson, assistant director of innovation ecosystems and Sparkyard network builder, and others.
Together as UNT's "Next" team, they work to catalyze innovation through challenges and resources. 
More details from the Sparkyard report
McClain says the Sparkyard Fall 2021 Jobs Report reveals an impact that could spur continuing momentum.
"We know that at a national level almost all net new job creation comes from young firms," McClain said in a statement. "Though [the 30,000 new jobs in 2019] seems like a very large number, it shouldn't surprise us that new companies create this many jobs each year." 
The report used data from the U.S. Bureau of Labor Statistics' Quarterly Workforce Indicators to quantify the impact of new firms on Tarrant County's economy. 
One thing it showed was how Tarrant County stacked up compared to other North Texas and large Texas counties in jobs created by new firms in 2019:
The report also shows where Tarrant County landed in average annual wages paid by new firms in 2019:
Sparkyard helps Fort Worth companies accelerate their growth
Sparkyard is a collaborative platform that helps new and existing Fort Worth companies accelerate their growth. Its web platform, powered by SourceLink, connects entrepreneurs to a network of resources across Dallas-Fort Worth that help companies launch and grow. Sparkyard also analyzes entrepreneurial ecosystem metrics to gauge Fort Worth's performance, identifies resource gaps, and advocates for entrepreneurs.
It's 'go time' in Fort Worth
Mayor Parker, whose catchphrase is "go time," spent a lot of time on the campaign trail talking about entrepreneurship.
It's also the name of a new podcast the mayor launched this summer where folks can hear firsthand about innovation and city issues from Parker.
Parker thinks the city is at a pinnacle of possibility. 
"I coined the term "go time" for a reason," Parker said.
"Entrepreneurship really sits at the center of that, because it's truly the great equalizer. It's the ability for everyone in Fort Worth—no matter their background, their race, their previous income, or education level—to attain great things because of one idea,' she said.

Get on the list.
Dallas Innovates, every day.
Sign up to keep your eye on what's new and next in Dallas-Fort Worth, every day.