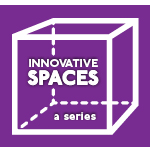 If you've recently had a cup of coffee at a restaurant, convention center, casino, or other institution, there's a very good chance it was Farmer Brothers coffee.
And, if it was, it came from the company's state-of-the-art headquarters and production facility in Northlake, the Denton County city to which Farmer Brothers relocated last year from its longtime home in Torrance, California.
The 535,000-square-foot facility sits along Interstate 35W, directly across from Texas Motor Speedway. It's a location executives say fits their needs to build the company that was founded in 1912.
"It really checked every box."
Michael Keown on the Northlake location
"It really checked every box," President and CEO Michael Keown says, of the location that enhanced the company's ability to import 24 million to 28 million pounds of coffee beans a year — mostly from Central and South America — roast them, and ship the finished product all across the nation.
That happens thanks to a 125,000-square-foot roasting plant and a 315,000 distribution warehouse.
FARMER BROTHERS IS ENVIRONMENTALLY CONSCIOUS
Inside the headquarters, employees are encouraged to visit the Public Domain for a cup of coffee to drink while they work. The coffee shop-like area features hot- and cold-brew coffees that can be made via multiple types of machines and coffee makers.
Environmentally conscious, Farmer Brothers' headquarters facility was constructed with 10 percent recycled materials, and is expected to receive LEED Silver certification.
---
KEY PLAYERS
General Contractor: EMJ Corp. 
Project Architect: RGA Architects of Roanoke 
Headquarters interior design: Gensler & Associates 
Construction Program Management: Faithful + Gould
Real Estate: Stream Realty
---
---
BY THE NUMBERS
535,000 SF
Total size of Northlake headquarters and distribution facility
125,000 SF
Total roasting room space
Approximately $90 million
Total cost of construction
110 miles
Amount of wiring used for equipment controls in the roasting plant
16 million pounds
Green bean warehouse storage capacity
1 mile
Length of coffee transportation conveyors
750,000
Approximate number of construction labor hours to build the facility
---
GALLERY
Photos by Lance Murray

A version of this article appeared in the Dallas-Fort Worth Real Estate Review, Spring 2018.
---
READ NEXT
Site Selection Ranks DFW No. 1 Most Competitive in Food & Beverage
Pilotworks Has a Startup Sensibility With On-Demand Kitchen Space

Get on the list.
Dallas Innovates, every day. 
Sign up here to get what's new and next in Dallas-Fort Worth.
One click, and you're done.   
View previous emails.

Sign up for the digital alert here.