ICYMI is a one-stop weekly mix of the important, the interesting, and the simply inspirational news and stories in the region. Dallas Innovates wants you to know what's happening in our hub of innovation—it's our mission—so we're here to give you the rundown on business, culture, and technology.
What's grabbing your attention right now? What should we be reading? Let us know. Send your tips, links, and thoughts here. And, because Dallas Innovates, Every Day: Get on the list here to get the e-newsletter.
---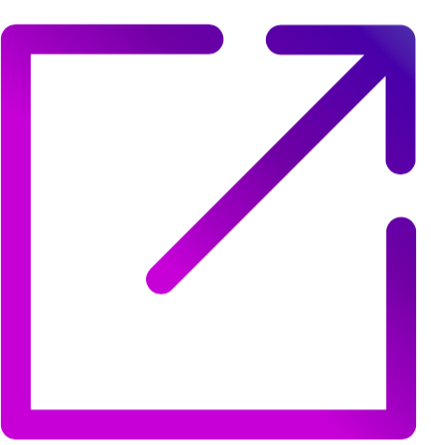 The release of a new venture capital report is a good time to reflect on investment in Dallas-Fort Worth. While recent a recent study shows tech and innovation is thriving in the Dallas-Fort Worth (see Oct. 6's ICYMI), VC investments in the region had a weak quarter—as did the rest of Texas. We took a look.
Last Friday, Crunchbase published a report on VC funding across Texas in Q3.  In Dallas, Crunchbase reported deals totaling $38.1 million, down 86 percent from Q2's $275.2 million over 33 deals. Two companies covered the majority of the Q3 haul: Viziv Technologies' $12.2 million and Service Fusion's $10 million Series A in July.
But, when compared to the state as a whole, the decrease isn't that surprising. The report highlighted $353.7 million in venture capital across 91 known deals in Texas, an 11 percent increase year-over-year — but down 56 percent compared to Q2's $800 million haul. 
Still, notes DBJ's Brian Womack, "The region — which has been investing in incubators and has worked to attract outside tech companies — does have optimism about its prospects. Nearly two-thirds of respondents believe that major tech companies will increase their presence in the region in the next decade, according to a recent report by Capital One. That's a 30 percent increase from a similar study conducted two years ago."
But, reports like Crunchbase's Q3 roundup may not tell the whole story. While the Viziv announcement was named the largest VC funding for an area company last quarter, Dallas Innovates reported this week that Alto, a ride-hailing startup with a membership business model, raised $13 million in Q3. It's a deal that didn't reach Crunchbase's radar for its Q3 report.
We at Dallas Innovates saw this as an opportunity to ask the local experts — who might, like us, look at things in a different way. 
---
READ NEXT ICYMI: "We're a great city for entrepreneurship. Why don't we talk about it more?"
---
"I can tell you in any given two-week period I'll hear about three or four deals that happened that Dallas Innovates — or any other publication — would never hear about," Trey Bowles, cofounder of the Dallas Entrepreneur Center and current chairman of the board, says.
Another issue with these type of reports is that numbers are likely pulled from deals in a publisher's network or submitted to its platform, and not all deals are submitted to Crunchbase, PitchBook, or others tracking entrepreneurial activity, Bowles says. In addition, Dallas' family office market is unique and submitting those deals just isn't an important part of the activity for that source of VC capital.
Aaron Pierce, Managing Director, JF2 Capital, echoed Bowles thoughts on understanding the data is based only on reported transactions, and also described Dallas as a unique market where much of the private investment and venture activity is driven by family office capital and goes unreported.
"I'm experiencing an uptick in deal flow right now and have seen a number of recently funded deals in Dallas that haven't, and likely will not, be reported," said Pierce.
"I'm consistently encouraged by the evolution of the early stage investment environment in Dallas," he added. "It's my belief that early stage investment and venture capital will continue to play an increasingly important role in family office investment strategies going forward."
Bowles does believe the North Texas entrepreneurial community needs to communicate to both entrepreneurs and investors why it's important to report funding. He said when someone hears about a deal, whether it's a funding or an exit, they feel like they are missing out and want to participate in the action.
"The question in my mind is not, 'Is Dallas so much lower (in VC funding deals), or is Dallas behind?' I think Dallas is doing great. The real question is what would Texas look like if you got all the deals that were happening across the state and how would that rate on a national basis," said Bowles.
Because, regardless — we're a forward-looking bunch.
In June, an innovation study found that Dallas, in fact, wasn't behind, but instead had more of an image problem within the tech world. The study — conducted by the Dallas Regional Chamber, consulting firm Accenture, United Way of Metropolitan Dallas, and Southern Methodist University — proposed ten recommendations to amp up DFW's ability to grow, attract talent, and encourage density to attract serial entrepreneurs and high-tech companies, reported Melissa Repko in the Dallas Morning News. 
Startups shouldn't become overly concerned when seeing reports like the Crunchbase Q3 VC funding roundup for Texas. As one area investment space player who asked to remain anonymous told Dallas Innovates, the investment environment in North Texas is pretty good and groups from accelerators to investors to entrepreneurs remain excited.
Mobility in the news
This has been something of an informal 'mobility week' in North Texas news. In fact, a very specific topic within personal transportation made waves this week — or perhaps, caused some good, heavy traffic: Subscription services.
The popular ride sharing app Lyft announced its All-Access subscription plan would go into effect this week across the U.S. The plan was described as Lyft's response to passenger feedback for "more transportation options," and under All-Access plan, Lyft users would pay $299 every 30 days for 30 rides (up to $15 each). Lyft believes the monthly plan will lead to people choosing a subscription ride option over owning their own transportation.
---
GET ON THE LIST: Dallas Innovates, Every Day. Click to sign up for the e-newsletter.
---
Also this week, Alto, a new Dallas-based ride-hailing service, announced its impending mid-November launch — as well as the $13 million capital funding raised (see above). Alto's service includes a monthly membership fee, along with booking fees for each ride — basically straddling a space somewhere between rideshare apps like Lyft and Uber, and traditional black car and other ride-hailing services. It owns and maintains its own fleet of cars, but provides a similar user experience to rideshare apps with an emphasis on customer experience and safety.
Own, lease, or just subscribe? 
For people who are wanting to drive themselves around, but don't want to deal with the hassle of car ownership with maintenance and insurance costs and sometimes monthly loan or lease payments, YourDrive Texas announced its launch this week. YourDrive — a startup headquartered in Southern Dallas — has a three-tiered monthly subscription plan that allows subscribers to "flip" the vehicle they're driving, on-demand. YourDrive's fleet is mostly comprised of Toyota vehicles ranging from sedans to SUVs to trucks. The tiered plans increase in monthly cost as well as the luxury level of the included vehicles, and the monthly fee includes rights to a vehicle, insurance coverage, and up to three hand-delivered vehicle exchanges per month.
All three announcements point to the changing face of personal transportation where owning a car, even in North Texas, might not be necessary and maybe not even desirable. Depending on how someone uses a vehicle, the new subscription options might even save money. Lyft cited an AAA report in a company blog post that stated All-Access plan users could save up to 59 percent monthly compared to owning their own car.
Along with the subscription services news, Google announced this week it was expanding its pay-to-carpool service across the United States. The program grew from a carpooling system in its Waze navigation app that was first tested in northern California and Israel two years ago and eventually expanded into Brazil and parts of 12 other U.S. states. Per Google, around 1.3 million have signed up as either drivers or passengers for the Waze carpooling service.
Vinli pivots … and, um, delivery bots in Dallas?
In separate, and completely unrelated, mobility news, Dallas' Vinli announced a major pivot in its business model along with a partnership with France-based ALD Automotive. The startup dropped its direct-to-consumer hardware product to focus on its data intelligence engine platform that connects smart car data to the cloud and applies artificial intelligence to make predictions, such as maintenance issues for car owners.
Vinli co-founder and CEO Mark Haidar wrote in a company website post that the company realized its vision of bringing the smart car experience to as many people as possible would be better served by integrating its tech "deep within the automotive value chain" — such as through partnerships like the one with ALD — instead of from outside. The result was a move into stealth mode, followed by a pivot to an enterprise digital experience platform, now called Era.
And, in additional mobility news, the City of Dallas is looking into allowing wheeled delivery robots. Yep, you read that right. This week, the city council's Mobility Solutions, Infrastructure, and Sustainability Committee was briefed on a pilot program for robotic delivery devices. The goal with the delivery bots would be to cut down on the number of delivery vehicles, reducing pollution and traffic in the process. Arlington already has a plan in place for delivery robots after approving private company testing in June. San Francisco's Marble has two test robots mapping Arlington streets right now.
Infrastructure week is coming to Dallas
Next week, from Oct. 23-25, the 10th North American Infrastructure Leadership Forum will be held at the Kay Bailey Hutchison Convention Center, a first for both Dallas and the state of Texas. The Latin American forum was previously held in Houston. The event is expected to include 400-500 attendees mostly from North American and Europe, and Norman Anderson, the forum's founder and the CEO and chairman of Washington, D.C.-based CG/LA Infrastructure Inc., told Dallas Innovates that Dallas is a great location for the conference with Texas being a key investment area for Spanish and UK investment in North America along with Colorado, California, Florida, and New York. Anderson highlighted the Texas Central Partners' high-speed rail line that would connect Dallas and Houston as a local Texas project with global partners.
---
READ NEXT  Experts, Leaders Will Tackle Innovative Infrastructure Solutions at Forum in Dallas
---
"Because the tenth leadership forum is in Dallas, we're very excited that the Trinity Lakes Transit development on the TRE (Trinity Rail Express) line was listed at the very top of the 100 most important infrastructure projects in North America," said Scott Polikov, president, Gateway Planning Group.
In addition to featuring more than 50 infrastructure projects and 20 workshops at the forum, Project of the Year awards will be announced. Voting is now open, and you can cast a vote for your favorites here.
United States Secretary of Energy, Rick Perry, will deliver the morning keynote address on October 24th. The speaker lineup for the forum includes notable DFW figures such as Ray Washburne, president of Overseas Private Investment Corp. and Jack Matthews of Matthews Southwest. 
This week in social innovation
Social innovation is a hot topic in the Dallas-Fort Worth region this week, with numerous happenings taking place across a variety of wheelhouses.
Last week, we reported on Oct. 17 that Dallas-based social enterprise Good Returns and asset management firm Inverdale Capital Management raised over $10M in funding for GIVS. The Good Returns GIVS model offers investors the opportunity to mobilize capital to make an impact, while capping risk on the use of funds in an interest-free fully guaranteed loan program.
Today, we kicked off our three-part social innovation roundtable series with a panel of experts from the wide-spanning landscape in North Texas. Over the next three days, the discussion, moderated by Salah Boukadoum, will explore the overarching theme of Dallas as a regional hub for impact — wrapping with a look into the future of the region in terms of doing good.
Looking forward, from Oct. 24-26, bigBANG! 2018 kicks off in Dallas — a conference that will explore social impact and brave development strategies that have the opportunity to build resilience and mobility throughout the region. Speakers, breakout sessions, community networking, and more will fill the three days, all centered around a central theme of a for-profit lens.
---
What we're reading
Biggest veggie fair in Texas lands in Dallas with all the foods and treats
Eat your veggies, kids — and do it at the biggest fair in the state. The annual Texas Veggie Fair, the self-proclaimed longest and largest-running vegan festival, is landing in Dallas this year at Reverchon Park. 
Exclusive: Two former CBRE execs launch Dallas-based health care real estate company
"Retail spaces now seek out medical tenants due to the business they bring to the area," writes Claire Ballor in the Dallas Business Journal. Kevin O'Neil and Mark Allyn — after decades-long careers at CBRE and Trammel Crow Company —will launch Fidelis Healthcare Partners to develop and acquire medical properties.
DECK PARKS
'Klyde Warren 2.0': Beloved downtown Dallas deck park to get $76 million expansion years in the making
Food trucks, picnic spots, downtown green space, and now — a multimillion dollar expansion. According to the new park president, the planned 1.2-acre, two-story expansion will "complete the park."
Plano gives thumbs up to deck park across Dallas North Tollway
Excitement has been swirling after the Oct. 8 approval of Plano's newest park, spanning the tollway at Legacy Drive and connecting The Shops at Legacy and Legacy West. But, don't get too hyped quite yet: "The park is still a ways off and without budget, cost estimate, or funding, and won't move forward until after current recreational facilities have been updated and a feasibility study has been done," according to CultureMap Dallas.
DEALS

Dallas private equity firm sells SlimFast in $350M deal
SlimFast goes fast. "Four years after the investors embarked on a turnaround for the diet drink maker," writes Jon Prior of the DBJ. Dallas-based Kainos Capital has sold its portfolio company SlimFast to ThinkThin snack maker Glanbia in a $350 million deal. Kainos acquired SlimFast from Unilever in 2014.
MORE MOBILITY
Uber and Lyft are snatching passengers from public transportation
And that matters, writes Johanna Zmud. It has implication on many levels. Alternative modes of transportation are needed, but "what's also needed is a policy approach that ensures a balance of benefits and trade-offs that faithfully serve the public's interest," writes Zmud in a column for The Dallas Morning News. 
TECH BYTES
Strange-looking tower a sign of Texas' high-tech future
A tower on I-35 south of Dallas "sits at the intersection of energy, communication and technology," according to Central Texas News Now. Michael Taylor of Viziv Technologies explains, "We're focusing early-on, on continuous signaling, things like regional GPS, radio navigation and broadcast signaling." Eventually the tech could send electricity through the air — possibly doing away with high-tension electrical wires and towers, according to KXXV.
RETAIL
Innovative Dallas menswear brand opens flagship shop in West Village
After two years of pop-ups and increasing growth, Dallas startup Mizzen + Main will open a flagship store just a few miles from its HQ. The company is known for its menswear that "allows men to survive both the brutal Texas heat and the office boardroom all in the same day," writes Diana Oates.
Can Knix win the $12 billion underwear wars?
The underwear wars are heating up. Fast Company notes that another next-gen startup, Lively, just got $6.5 million in funding in September with plans to use it to roll out brick-and-mortar stores in New York, Dallas, Los Angeles, and Chicago.
RANKING
These are the hottest ZIP codes for Millennials
Where do Millennials want to live? In Dallas, the Arts District ranks as the top ZIP code in Texas for its share of millennial residents. ZIP code 75201 is No. 8, nationally, according to a new report from RentCafé using U.S. Census Bureau data.
Top 10


Dallas Innovates most-read stories this week

1. Dallas-based Ridesharing Startup Alto Raises $13M, Plans to Launch Next Month

2. North Texas Rises to Become One of Top U.S. Data Center Markets

3. How Tech Firm PRG Spotlights Megastars and Won an Emmy (Hint: It's an Art and a Science.) 

4. RagingWire Finds 'Magic Ingredients' for Its Dallas TX1 Data Center in Garland

5. Jennifer Scripps: 'I Want To See The City Of Dallas Embrace Art In A Different Way.' 

6. Too Cool for School: iUniversity Prep Offers Online Primary Schooling in DFW 

7. What's on Tap? Craft Beer is Pouring into Dallas-Fort Worth 

8. ICYMI: AT&T Starts Streaming, Mavs Hire Breaks New Ground, TREC Gets $900K, and DFW Tops Rankings 

9. DI People: Accenture Interactive, PestRoutes Software, and BBG All Make Appointments

10. Experts, Leaders Will Tackle Innovative Infrastructure Solutions at Forum in Dallas
Things to Do


Events to inspire, connect, educate, and inform innovators

Calendar: ULI Impact Awards, Back to Space, First Female-Choreographed SMU Meadows Dance Concert & bigBANG!
From anniversary celebrations (EarthX Half Earth Day) to grand openings (LiftFund DFW Women's Business Center), browse our curated selection of events to plan your next week—and beyond. You'll also find How to Build a Multi-Million Dollar Brand and The Untold Stories of Entrepreneurship.

Quincy Preston, Lance Murray, and Alex Edwards contributed to this report.