With rideshare subscriptions and fresh takes on leasing on the rise, car ownership could soon be a thing of the past. This transition is spurred along by southern Dallas-based YourDrive Texas, an innovative leasing program stuffed with perks that soon will enter the North Texas transportation market.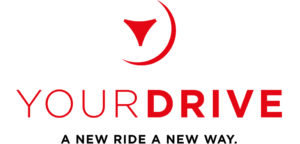 YourDrive joins a growing number of alternative transportation options for Dallas area residents. This week, Lyft announced it was immediately rolling out a new monthly subscription service for 30 rides at a fixed price, and rideshare startup Alto announced it had raised $13 million to fund a November launch of its service that also includes a monthly membership fee.
YourDrive launches Nov. 1 and is currently available only to Dallas residents.
YourDrive set out to do two things: One, offer different levels of membership to accommodate different needs, and two, eliminate unforeseen costs that accompany traditional car ownership, CEO Laura Ryan said in a statement.
How YourDrive Texas works
Unlike Lyft and Alto, YourDrive offers customers an alternative to leasing — one that includes the rights to the leased vehicle, insurance coverage, and up to three hand-delivered vehicle exchanges per month.
---
READ NEXT Dallas-based Ridesharing Startup Alto Raises $13M, Plans to Launch Next Month
---
Customers can choose between three plans based on their needs at any moment. Members can "flip" (exchange) a vehicle at any time, including swapping out a durable, work-ready truck for a sporty car when planning a night out on the town.
Each subscription plan provides drivers with 2,000 miles and three flips per month. The plans' costs are determined by car size and value, and most vehicles in the fleet are Toyotas.
Subscribing customers use the YourDrive app to coordinate things such as flips, deliveries, and special requests that are then met by the organization's concierge team. The app employs Clutch Technologies software, a leader in vehicle subscription technology.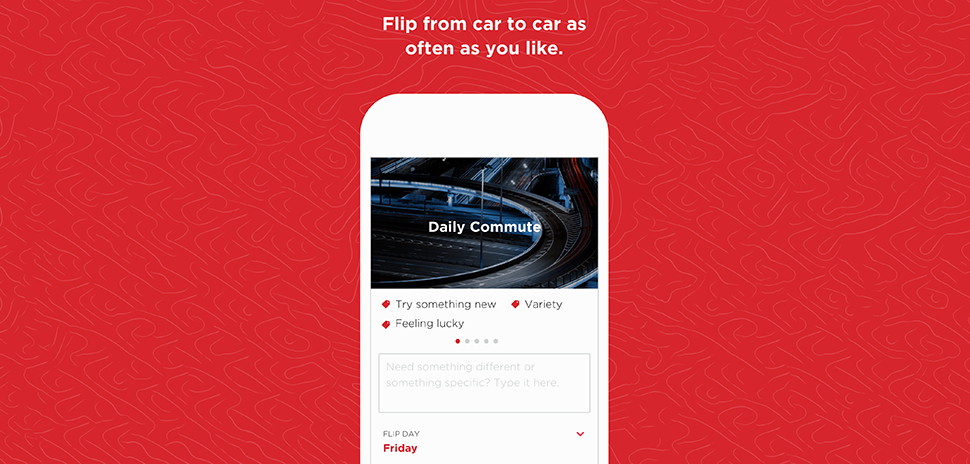 Specs
Unused miles carry over month-to-month, and additional miles cost 25 cents per mile. More than three hand-delivered flips per month include a $50 service fee per extra exchange, but additional flips handled at YourDrive's southern Dallas headquarters are free.
Subscription plans fall into one of three tiers:
Trendsetting Tier: $660 per month: Includes vehicles like Toyota Camry, Prius C, and C-RH Crossover
Flexibility Tier: $885 per month: Includes cars like  the Toyota Avalon sedan, 4Runner SR5 SUV, Tacoma truck, Sienna minivan
Confidence Tier: $1060 per month: Includes the Avalon Limited sedan, Highlander Limited SUV, Tundra Limited truck, Sequoia SR5 SUV, and many other top trim Toyota vehicles
The goal of YourDrive is to increase people's mobility options with its customized service and convenience, Ryan said, and all vehicles in the fleet are covered by insurance held by YourDrive.
Dallas Connection
Based in southern Dallas, YourDrive is a DBA of Purdy Mobility Subscriptions LLC, a subsidiary of Purdy Motor S.A. 
Purdy Motor oversees distribution of Toyota, Lexus, Daihatsu, Hino, Ford, and Volkswagen vehicles in Costa Rica but expanded in 2012 to the U.S. market. Purdy owns and operates three Toyota dealerships in Texas with plans to expand and diversify.

Get on the list.
Dallas Innovates, every day.
Sign up to keep your eye on what's new and next in Dallas-Fort Worth, every day.