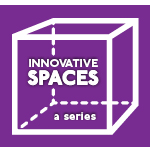 Like most businesses looking for the best spot to build a new facility, RagingWire wanted its new Dallas data center location to hit the mark on a list of prime considerations.
"Dallas is the No. 4 city globally for internet traffic, also there's a large pool of very skilled labor, inexpensive and reliable power, and lots of fiber," RagingWire Senior Vice President and Chief Revenue Officer Joe Goldsmith said. "Those are the magic ingredients for a great data center market."
The 42-acre campus in Garland has space for five interconnected buildings, 1.5 million square feet of space, and a total of 80 megawatts of capacity with room to expand that capacity, if needed. The campus' first building is the RagingWire Dallas TX1 Data Center, a wholesale private vault and retail colocation facility with 16 megawatts of critical IT power in 230,000 square feet of space that launched last spring.
TX1 was built with RagingWire's target customers in mind, including enterprise, cloud, large-scale deployments, and customers expecting high-growth in coming years. It also fits into the tech company's strategy of providing data centers in the top U.S. data center markets.
The RagingWire data center campus in Garland joins three developments in Ashburn, Virginia, and three facilities in Sacramento, California. The company's footprint extends globally through the portfolio of parent company NTT, which has 140 data centers in 20 countries worldwide.
Defining the bullseye
RagingWire pointed out its first Dallas area data center is in the Garland/Richardson/Plano area known as the "Telecom Corridor" — an area quickly becoming better known as the "Data Center Corridor." The campus is near the President George Bush Turnpike, the CityLine campus, and has access to both Love Field and Dallas Fort Worth International Airport.
Beyond the location considerations in the Data Center Corridor, RagingWire highlighted four bullseye factors that give the area what it described as "significant value" for data center customers:
Fiber connectivity – RagingWire said the two large carrier hotels—at the Infomart and 2323 Bryan St. bringing together about 70 carriers—are fiber-connected to TX1 and offer access to on-site carriers such as Cogent, FiberLight, Frontier Communications, Level 3, and Zayo.
Business growth – The company sees value in the area's significant business growth over the past few years along with having Fortune 500 companies such as Exxon Mobil, Texas Instruments, and J.C. Penney headquartered in North Texas and providing opportunities for colocation data centers.
Reliable, low-cost power – Multiple options for power, as opposed to other locations where a single provider dominates the market.
Standalone power grid – Dallas' connectivity is also attractive to data center customers because of the standalone ERCOT power grid. ERCOT is one of three main power grids that power the continental United States and RagingWire said smart data center companies have a presence across all three grids to provide superior reliability.
A look at the TXI building
The TX1 Data Center was named among "The World's Most Beautiful Data Centers" by Datacenter Dynamics with a roofline highlighted by bright yellow mesh boxes covering the cooling equipment and exteriors colors including purple, white, and black. For the people who interact with TX1, the interior includes a day-lit lobby, a glass conference room for meetings and a glass bridge for viewing the data hall, and an exterior skywalk and secured courtyard.
RagingWire's data center design is based around supporting high-density power and mission-critical operations including multiple layers of backups redundancy for power, cooling and batteries. The sensitive computer equipment is strategically spaced for ventilation and cooling: The space has tall ceilings to facilitate air flow and to allow room for servers to be stacked, and the roof is used for water-free cooling systems.
For its data center projects, RagingWire uses a design template that can be configured differently for climates in various regions with the basic design a one-story warehouse-style building with 16 megawatts capacity. The company said it'splanning on building 32 megawatt data centers in two-story buildings in the future using modular off-site construction in order to meet the demands of its hyperscale clients.
"Our network operations team, critical facilities operations team, and security staff are situated in command centers, offices and posts throughout the building…"
Phillip Sandino
The building's network operations center (NOC) provides 24/7 coverage through a video system covering the entire interior and exterior and the TX1 NOC is connected with NOCs at RagingWire's other data centers to share information.
"Our network operations team, critical facilities operations team, and security staff are situated in command centers, offices and posts throughout the building so they can respond immediately to any and all requests around the clock," said Phillip Sandino, RagingWire VP of Data Center Operations.
The offsite modular construction will include assembling cooling, battery backup and emergency electrical generation systems components, and RagingWire expects this approach will drop its standard construction time from a year to seven to nine months.The climate-specific elements for TX1 include being built to withstand elements such as drought, flash floods, golf ball-sized hail, and up to EF3 tornados
The building was LEED certified by the USGBC, and was designed to conserve water with an indirect air exchange cooling system RagingWire described as one of the largest water-free mechanical systems in the U.S.
"These water-free systems are highly efficient and good for the environment," Sandino said. "They are much better than the aggregate of our clients would do if they were operating their own data centers."
When looking to North Texas for its new data center campus, RagingWire saw opportunity citing the area as the third-largest U.S. market for data center capacity behind Northern Virginia and Silicon Valley with rapid growth on the horizon. RagingWire said Dallas data centers have 50 megawatts of critical IT power available now, 11 more megawatts under construction and plans for 570 megawatts of additional capacity.
"The data center market is unique in that supply drives demand," Goldsmith said. "We have supply available now and so the demand will intensify."
---
KEY PLAYERS
General Contractor: RagingWire self-performed Phase 1 (shell and core, site work, and first 8 megawatts). Holder Construction Co. performed Phase 2 (second 8 megawatts).
Engineering Firm: Page
Architect: Page
Civil Engineering and Landscape Architecture: Stantec
Furnishings: Bauhaus
---
KEY FACTS:
16 megawatts
megawatts of critical IT load
230,000 SF
Data center building's size
118,000 SF
Of white space
10,000 SF
of Class A office space
1,400 SF
Storage & staging space
28,000 SF
Of customer amenity space (i.e., conference center, meeting rooms, and gym)
7 vaults
Each between 6,200 sq. ft. and 34,300 sq. ft.
15 generators 
(each 2.25 MW) provide a total of 34 MW backup power to facility
EF3 tornados
Roof to foundation, designed to withstand an EF3 tornado of 136 mph.
---
A version of this article appeared in the Dallas-Fort Worth Real Estate Review, Summer 2018.
READ NEXT
Efficiency and Sustainability Drive Facebook's Fort Worth Data Center
Data centers have become big news in North Texas real estate development and no project garnered more ink than Facebook opening the first North Texas hyper-scaler project last spring.
Green Building Public & Education LEED-ers in Dallas-Fort Worth
Developers, designers, and cities are pushing sustainability forward in North Texas, creating friendly and beautiful structures.
13 Pioneering DFW Projects In LEED
Developers, designers, and cities are pushing sustainability forward
Placemakers: For Todd Interests, Revitalizing a Downtown Dallas Neighborhood is a Family Affair
East Quarter continues Todd Interests' track record of investing in properties and turning them into unique landmarks in the city.