North Texas is a big place, with plenty to do, see, hear, and watch. So, we scour the internet every week to find events and activities for you. As always, things may change at any time, so be sure to check the official website or registration page for the latest details.
Don't miss anything: Get Dallas Innovates Every Day. And, if you know of a great event, tell us about it. 
---
THURSDAY, OCT. 18

EIGHTH ANNUAL SOCIAL MEDIA SHOWCASE
Capital Factory + The DEC in Dallas
6 – 9 p.m.
There's more to social media than just tweeting. Presenters will share their social media case studies, along with opportunities for guests to network and enjoy appetizers. Everyone has the opportunity to learn something new at this annual event.
Tickets are free to $45.
To register and find more information, go here.
—
#WTC 1ST BIRTHDAY COMMUNITY PARTY
Cinco Tacos Cocina and Tequila in Dallas
6 – 8:30 p.m.
Who doesn't love birthday parties? The Women's Technology Coalition will be celebrating their first year of growth with a happy hour, as well as a brief address and some exercises for members. Appetizers and desserts will be provided.
Free.
To register and find more information, go here.
---
FRIDAY, OCT. 19
SMART CONTRACT CRYPTOGRAPHY WORKSHOP
TI Auditorium in Richardson
5:30 – 7 p.m.
Anyone who has taken high school algebra has the tools to learn the basics to cryptography by attending this workshop. Topics that are on the agenda include computational commitments, digital signatures, and one-way functions. 
Free.
To register and find more information, go here.
—
SOLIDITY, SMART CONTRACTS & BLOCKCHAIN
Blackstone LaunchPad at UT Dallas in Richardson
2 – 3:30 p.m.
Business professionals, hobbyists and everyone else who is interested in the world of blockchain are invited to this event. Chris Bailey will be speaking about smart contract cryptography, while attendees can discuss with others on the associated topics.
Free.
To register and find more information, go here.
—
CELEBRATION OF SCIENCE
Texas Women's University in Denton
9 a.m. – 5:30 p.m.
"Women in Science" will be the theme at the seventh annual year of this event. Different events will include topics such as "Pathways and Challenges for Women in Science" and "Women in Science: Research at the Interface of Biology and Chemistry." 
Free.
To register and find more information, go here.
—
BACK TO SPACE
Frontiers of Flight Museum in Dallas
Various times.
To commemorate the 25 winners of its first Student Ambassador Group, Back To Space is hosting three Apollo Astronauts in a local high school, and a gala event. The date aligns with the 50th anniversary of the historic Apollo 7 mission, and several astronauts will be in attendance: Apollo 15 command module pilot Al Worden, Apollo 16 lunar module pilot Charlie Duke, and Apollo 7 lunar module pilot Walt Cunningham.
Free.
To find more information, go here.
---
SATURDAY, OCT. 20
EMPOWER SERIES – HOW TO BUILD A MULTI-MILLION DOLLAR BRAND
Redbird Entrepreneur Center in Dallas
10:15 a.m. – 1 p.m.
Entrepreneur Tiana Von Johnson will be teaching real-life information about growing a business, increasing revenue, and more. Learn business hacks that others won't be teaching through this series.
Free.
To register and find more information, go here.
—
GROW DESOTO GRAND OPENING CELEBRATION
DeSoto Marketplace in DeSoto
12 – 4 p.m.
Bring your family and friends for the grand opening celebration of the Grow DeSoto Market Place to experience the "Best Southwest's first incubator" of over 30 microbusinesses. The afternoon will include a visit from the Mayor of DeSoto, an official ribbon cutting ceremony, live entertainment, food, and various giveaways.
Free.
To register and find more information, go here.
---
MONDAY, OCT. 22

EARTHX HALF EARTH DAY
Dallas Farmer's Market in Dallas
6:30 – 10 p.m.
Half birthday? More like half Earth Day. To celebrate the inaugural holiday, EarthxFilm is presenting a screening of the film "Charged," following celebrity chef Eduardo Garcia. Garcia was shocked by 2400 volts of electricity, and what entails is a recovery journey, involving an amputated arm, rib removal, and search to find his best self. For the event, Garcia—dubbed the bionic chef— will be on-site, and will show off his skills during a Taco Throwdown followed by a Q&A.
Free.
To register and find more information, go here.
---
TUESDAY, OCT. 23

LIFTFUND DFW WOMEN'S BUSINESS CENTER GRAND OPENING
LiftFund DFW Center in Dallas
9:30 – 11 a.m.
LiftFund is a nonprofit small business lender and resource partner of the U.S. Small Business Administration. The new DFW Women's Business Center is intended to provide innovative support services—like technical and soft skill trainings—for vibrant North Texas small businesses. At the grand opening, Director Tarsha Polk will be on-site along with various guest speakers.
Free.
To register and find more information, go here.
—
ENERGY & BLOCKCHAIN
The Network Bar in Dallas
6 – 7:30 p.m.
Business-oriented professionals, hobbyists, and individuals interested in Energy have the opportunity to network and socialize with the "most robust blockchain community in Texas." Presented by the North Texas Blockchain Alliance, the event is free, but donations are appreciated to help build the group.
Free.
To register and find more information, go here.
---
WEDNESDAY, OCT. 24 – FRIDAY, OCT. 26
BIGBANG! 2018
Multiple locations in Dallas
For times, check the daily agenda.
This year's bigBANG! 2018 is titled Dallas Deals & Dreams: Driving Resilience & Economic Mobility. Overall, the goal is to explore how Dallas is booming, and see how to build a greater resilience and mobility into the community's future.
bigBANG! has an official app available for download, where attendees can see the daily agenda, guest lists, networking opportunities, and various activities. The conference has tons of events planned throughout the two days, including:
VIP Reception, Oct. 24: From 5:30 – 7:30 p.m. at Polsinelli, community leaders have the opportunity to build connections with those that share similar visions.

Conference Day 1, Oct. 25: At Paul Quinn College from 8 a.m. – 5 p.m., powerful speakers, breakout sessions, and attendees focused on driving mobility and equity in Dallas will fill the day.

Conference Day 2, Oct. 26: This year's theme is centered around a for-profit lens, with many sessions focused on this big idea. The last day of the conference will have events from 9:30 a.m. – 2 p.m. at The Federal Reserve Bank of Dallas.
Tickets are $175 to $325.
Find more information and register here.
WEDNESDAY, OCT. 24 – SUNDAY, OCT. 28

SMU MEADOWS DANCE ENSEMBLE PRESENTS "CELEBRATING WOMEN'S VOICES"
Bob Hope Theatre in Dallas
8 p.m. Wednesday – Saturday and 2 p.m. Sunday
In the first-ever program by the SMU Meadows Dance Ensemble to showcase works exclusively by female choreographers, this fall dance concert will feature two world premieres and three contemporary pieces. The pieces are choreographed by Princess Grace Award recipient Bridget L. Moore, Meadows Artist-in-Residence Brandi Coleman, and will also feature a re-created work by choreographer Cherylyn Lavagnino. 
Tickets are $8 to $14.
To register and find more information, go here.
---
ULINT 4TH ANNUAL IMPACT AWARDS
Renaissance Dallas Hotel in Dallas
Sponsored by ULI North Texas, this year's Impact Awards will honor the real estate leadership and philanthropic legacy of the 2018 Vision Award Recipient, Roger Staubach. The night kicks off with a gala dinner followed by a ceremony, so don't forget to don your best cocktail attire.
Tickets are $250 to $25,000.
Find more information and register here.
—
THE UNTOLD STORIES OF ENTREPRENEURSHIP
The Crescent Club in Dallas
Aspiring entrepreneurs, this one's for you. Hear the untold stories of successful Dallas-based businessowners and learn what inspired them to create their startups—and what kept them going, through the darkest times. The event will be held on the exclusive private dining club on the 17th floor of The Crescent with cocktails, headshots, live fashion illustrations, and networking.
Tickets are $30.
Find more information and register here.
—
HEALTHCARE STARTUP HIRING FAIR
Health Wildcatters in Dallas
If you're trying to grow a healthcare startup, looking for new talent, considering changing careers, or are simply a science or entrepreneurial student looking for an internship with an innovative company—this job fair is for you. Presented by Health Wildcatters, the fair is for both job seekers and businesses in the designated fields.
Tickets are up to $750.
Find more information and register here.
---
Credits: All photos, logos, and brand images are the property of their respective owners. Company/, product, and service names used on this website are for identification purposes only. Trademarks included are the property of their respective owners. 
READ NEXT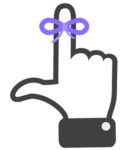 Save The Date: Big Ideas in BioTech, Millennial Gala, and the SC18 Conference
YOU WON'T WANT TO MISS THESE UPCOMING EVENTS
Fill your calendar with the most innovative events in Dallas. Whether you're interested in attending a workshop, conference or networking happy hour, Dallas Innovates is here to provide a guide for the who, what, and where of innovation in Dallas. Find upcoming events here.

Get on the list.
Dallas Innovates, every day. 
Sign up to keep your eye on what's new and next in Dallas-Fort Worth, every day.