Editor's note: Dallas Innovates is the media sponsor for Digital Fight Club on August 24. According to Digital Dallas' Michael Pratt, Digital Fight Club will bring together 10 of the sharpest minds in Dallas in five "fights" to spar on the hotbed of undecided topics in digital technology. Judging the rounds will be a panel of subject matter experts hailing from some of Texas' top brands, he says. 
---
What's the future of digital content? At Digital Fight Club, two of Texas' leading experts on digital media and content creation, Michael Sitarzewski and Mike Orren, will slug it out on the shifting landscape of digital content, and, ultimately, what's yet to come.
Across owned, earned, and paid channels, digital content creation is on the rise for both brands and media companies. In fact, in the time it took you to read that first sentence, the world has created 9,716 Instagram posts, tweeted 79,800 tweets, and shared 769,664 Facebook posts — and that's just on social media alone. 
In this world of intense content creation, distributed publishing and mobile-first consumers, brands, and media companies are struggling to stand out. In 2015 alone, while the output of branded content increased by 35 percent, social media engagement with that content decreased by 17 percent.
During Wednesday's Digital Fight Club at the Granada Theater in Dallas, Michael Sitarzewski, co-founder and CEO of Epic Playground, Inc. and publisher of Launch DFW, and Mike Orren, president of Speakeasy — two of Texas' leading experts on digital media and content — will help us understand this shifting landscape and ultimately slug it out on what's yet to come. 
In the first corner, is Michael Sitarzewski
Sitarzewski is co-founder and CEO of Epic Playground, Inc. and publisher of Launch DFW. He is a veteran entrepreneur with a specific focus on web-based software and services. Sitarzewski considers helping people understand and leverage technology his life's work. In addition to creating companies and running Epic Playground, he is heavily involved in the Dallas startup community, building on the lessons from the Boulder and Denver, Colorado communities — where he spent seven years.
And, in this corner, is Mike Orren
Orren is the president of Speakeasy, a content marketing, social media, and digital promotions agency joint venture between Slingshot Advertising and The Dallas Morning News. He founded Pegasus News, the largest single-city digital news pureplay and sold it to a NASDAQ-traded broadcaster. He also served in leadership roles at American Lawyer Media's Texas Lawyer and at D Magazine. He is a member of Munger Place Church; a mentor and adviser at The Dallas Entrepreneur Center; and a board member at Agape Clinic.
For ticket information, go here.
A version of this story appears on DigitalDallas.org. Digital Dallas is a Dallas Innovates Partner Organization.
---
READ NEXT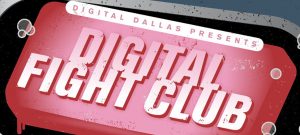 Digital Dallas: Bell Ready to Ring for Digital Fight Club
Digital Fight Club will be at the Granada Theater.
The Refs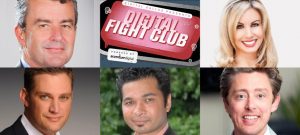 Digital Fight Club: Who's Calling the Shots?
Meet the Refs.
The Fight Card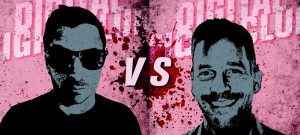 Fight 1:
Virtual Reality: Nick DiCarlo (Samsung) vs Dale Carman (Groove Jones)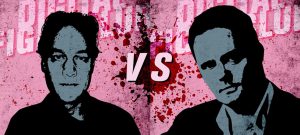 Fight 2:
IoT: Scott Harper (Dialexa) vs Nathan Huntoon (Pepsi/Frito-Lay)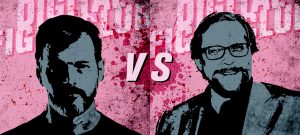 Fight 3:
Digital Content: Mike Orren (Speakeasy) vs Michael Sitarzewski (Launch DFW)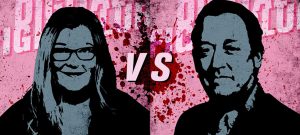 Fight 4:
Big Data: Good or Evil?: John Keehler (SMU) vs Dina Light-McNeely (The Marketing Arm)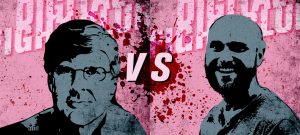 Fight 5: 
Augmented Reality & Artificial Intelligence: Joel Fontenot (Trailblazer Capital) vs Brad Rossacci (900 lbs) 
---
For a daily dose of what's new and next in Dallas-Fort Worth innovation, subscribe to our Dallas Innovates e-newsletter.