---
Let's get one thing straight:
At Digital Fight Club, 10 of the sharpest wits in Dallas will spar on the hotbed of undecided topics in digital technology in five "fights." Topics will range from virtual reality and the internet of things to digital content, big data and — say it with us — a mysteriously-mysterious-mystery topic — to be announced. Mayhem, indeed! 
Now, meet who's calling the shots:
Accenture Managing Director Andrew Hopkins, will lead a panel of referees including Sorabh Saxena (SVP, Software Development & Engineering, AT&T), Sydney Seiger (CMO, TXU), Tim Storer (CEO, Distribution Inc.) and Jeremy Johnson (VP of Customer Experience, projekt202).
Get to know the refs below.
Andrew Hopkins – Head Referee

As a Managing Director and part of Accenture's internet of things (IoT) practice, Andrew Hopkins oversees Accenture's collaboration with Intel and meets with its clients every day to discuss how IoT will impact their businesses. Andrew will serve as Accenture's referee at Digital Fight Club because he spends his days thinking how clients should take advantage of new digital technologies –- cloud, IoT, analytics and security-related -– to anticipate what's coming, identify roadblocks and accelerators, and to make an educated decision on which is the best path forward.
Sorabh Saxena
Sorb Saxena, senior vice president of Software Development & Engineering at AT&T, is leading the transformation of IT and AT&T's evolution to a software-based company. He leads the delivery of AT&T's Integrated Cloud, APIs, data, business function and other software platforms. Additionally, he manages delivery and production support for the software-defined network.
Sydney Seiger
Sydney Seiger is vice president and chief marketing officer for TXU Energy. She leads the company's residential and business marketing and brand strategy, new product development, advertising, digital marketing and consumer insights to drive long-term growth. Prior to re-joining TXU Energy in 2014, Seiger was vice president of consumer insights, analytics, and business intelligence for La Quinta Holdings Inc. where her focus was marketing strategy, decision support, and assessment.
Tim Storer
Tim Storer is a leading technology entrepreneur who has grown many successful companies and is the President & CEO of DMV Digital Holdings, a holding company that consists of numerous multichannel, data-driven marketing solution companies including Distribion, Vertical Nerve, and MarketingFX. Storer started his entrepreneurial career in 1998, and has continued to apply his talents by launching numerous successful technology driven business ventures. Under his leadership, Storer's companies have earned many honors including being listed for numerous consecutive years on the Inc. 5000, the Dallas 100, and also among the top five fastest-growing companies on the Tech Titans Fast Tech list.
Jeremy Johnson
As vice president of customer experience, Jeremy Johnson leads projekt202's messaging and communication efforts to help organizations better understand the value of experience-driven application design and development. Working closely with the company's delivery teams, he helps propel projekt202's mission to make software make sense through strategic, experience-driven thinking. Clients include Samsung, Mercedes Benz Financial Services, Capital One, The Container Store and Neiman Marcus.
About Digital Fight Club
When: From 6-9 p.m., Wednesday, Aug. 24
Where: Granada Theater, 3524 Greenville Ave.
Various ticket packages are available here.
Digital Fight Club is hosted by Digital Dallas, and powered by Accenture Digital. Dallas Innovates is the media sponsor for Digital Fight Club. 
---
READ NEXT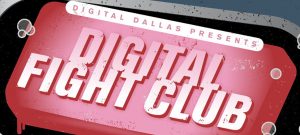 Digital Dallas: Bell Ready to Ring for Digital Fight Club
Digital Fight Club will be at the Granada Theater.
The Fight Card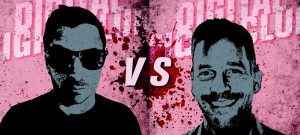 Fight 1:
Virtual Reality: Nick DiCarlo (Samsung) vs Dale Carman (Groove Jones)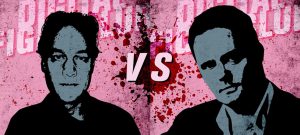 Fight 2:
IoT: Scott Harper (Dialexa) vs Nathan Huntoon (Pepsi/Frito-Lay)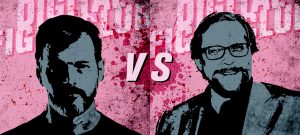 Fight 3:
Digital Content: Mike Orren (Speakeasy) vs Michael Sitarzewski (Launch DFW)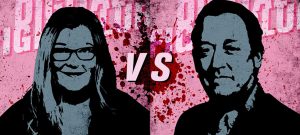 Fight 4:
Big Data: Good or Evil?: John Keehler (SMU) vs Dina Light-McNeely (The Marketing Arm)

The Mystery Round Has Been Revealed
Fight 5:
Augmented Reality & Artificial Intelligence: Joel Fontenot (Trailblazer Capital) vs Brad Rossacci (900 lbs)
Stay tuned for the updates.