Editor's note: Dallas Innovates is the media sponsor for Digital Fight Club on Aug. 24. According to Digital Dallas' Michael Pratt, Digital Fight Club will bring together 10 of the sharpest minds in Dallas in five "fights" to spar on the hotbed of undecided topics in digital technology. Judging the rounds will be a panel of subject matter experts hailing from some of Texas' top brands, he says. 
---
In the world's quest to gain efficiency or competitive advantages, is the use of big data good or evil? At Digital Fight Club, two of Texas' top digital marketing strategists, Dina Light-McNeely and John Keehler, will go toe-to-toe on the issue.
Over the past decade, big data has become big business. Since the advent of powerful data processing frameworks like Hadoop in the early days of Web 2.0, companies have gone on to use big data in incredible ways. In health care, McKinsey has estimated that big data has created $300 to $450 billion in savings as a result of improved diagnoses and treatments. NASA is using big data to "unlock the secrets of the universe." The state of California uses big data to monitor weather patterns, real-time sensor data, and energy consumption to keep the grid going. And the list goes on.
But, for all the promise of big data, the potential perils of its usage aren't without merit. Every day, we create 2.5 quintillion bytes of data. Since all of this data can be tracked, measured, and analyzed, "critics worry that big data may be misused and abused and that it may give certain players — especially large corporations — new abilities to manipulate consumers or compete unfairly in the marketplace. Data experts and critics alike worry that potential abuses of inferential data could imperil personal privacy, civil liberties, and consumer freedoms."
What does that look like in real life? Consider this: Using information such as purchase history, geolocation tracking and social media sharing, companies can track customers like never before. You know that rewards card you use at Target? Using inferential data based on its customers' purchases, Target can identify if women are pregnant (sometimes before their own family members know) in order to sell them baby-related goods. But they're not alone. "Almost every major retailer," says author Charles Duhigg, "from grocery chains to investment banks to the U.S. Postal Service, has a "predictive analytics" department devoted to understanding not just consumers' shopping habits but also their personal habits, so as to more efficiently market to them."4
So the question becomes this: In the world's quest to gain efficiency or competitive advantages, is the use of big data good or evil? At Digital Fight Club, these top digital marketing strategists will go toe-to-toe on the issue.
In the first corner, is Dina Light-McNeely
Dina Light-McNeely is a creative and resourceful marketing strategist with over 20 years of experience across digital and traditional marketing, technology, direct marketing, brand, loyalty, and CRM on both the agency and brand side. She is both a technical and creative thinker who loves to develop great solutions that solve business problems and bring them from vision to reality. Dina works across disciplines strategy, planning, analytics and creative, to develop innovative solutions tailored to clients' needs. Some of Dina's clients have included AMC Theaters, BMW Motors, British Airways, Chili's, Coca-Cola,  Campbell's, GameStop, GSK, Hewlett-Packard, L'Oreal, McDonald's, Midas, Pizza Hut, Sally Beauty, Sony, ThinkGeek, TXU Energy and Whirlpool.  
And in this corner, is John Keehler
John Keehler is a digital strategy and marketing veteran, with more than 16 years experience in startups, software, and digital marketing. He's led digital strategy and digital marketing for some of the largest brands in the world like Home Depot, Walmart, Chrysler and more. John's passion is new technology, and he's been involved in groundbreaking work, including pioneering some of the first commercial efforts in social media. In addition to consulting, John is busy educating the next generation of digital experts as an adjunct professor in the MBA program at Southern Methodist University. 
For ticket information, go here.
Sources:
1 Teradata, "Innovations & Insights"
2 VC Cloud News, "Every Day Big Data Statistics"
3 David Bollier, Rapporteur, "The Promise and Peril of Big Data"
4 Charles Duhigg, "How Companies Learn Your Secrets"
A version of this story appears on DigitalDallas.org. Digital Dallas is a Dallas Innovates Partner Organization.
---
READ NEXT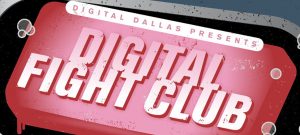 Digital Dallas: Bell Ready to Ring for Digital Fight Club
Digital Fight Club will be at the Granada Theater.
The Refs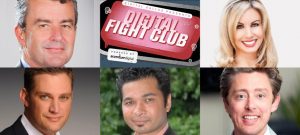 Digital Fight Club: Who's Calling the Shots?
Meet the Refs.
The Fight Card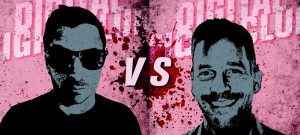 Fight 1:
Virtual Reality: Nick DiCarlo (Samsung) vs Dale Carman (Groove Jones)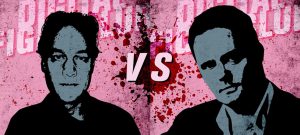 Fight 2:
IoT: Scott Harper (Dialexa) vs Nathan Huntoon (Pepsi/Frito-Lay)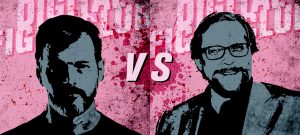 Fight 3:
Digital Content: Mike Orren (Speakeasy) vs Michael Sitarzewski (Launch DFW)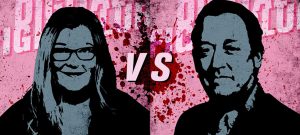 Fight 4:
Big Data: Good or Evil?: John Keehler (SMU) vs Dina Light-McNeely (The Marketing Arm)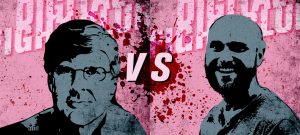 Fight 5: 
Augmented Reality & Artificial Intelligence: Joel Fontenot (Trailblazer Capital) vs Brad Rossacci (900 lbs) 
---
For a daily dose of what's new and next in Dallas-Fort Worth innovation, subscribe to our Dallas Innovates e-newsletter.