Editor's note: Dallas Innovates is the media sponsor for Digital Fight Club on Aug. 24. According to Digital Dallas' Michael Pratt, Digital Fight Club will bring together 10 of the sharpest minds in Dallas in five "fights" to spar on the hotbed of undecided topics in digital technology. Judging the rounds will be a panel of subject matter experts hailing from some of Texas' top brands, he says.
---
Strap on your headsets, Dallas. It's about to get real at Digital Fight Club where Nick DiCarlo, vice president of immersive products and virtual reality at Samsung, is set to take on Dale Carman, executive creative director and partner at Groove Jones, to debate the future of virtual reality. Will it be mobile-first, or will PC-based VR reign supreme? DiCarlo and Carman will tackle these questions and more during Digital Fight Club Wednesday night.
For the uninitiated, virtual reality is a technology that allows people to explore and interact with virtual environments — both real and imagined — through sight, sound, touch, and even smell. For the 55.8 million VR users worldwide who will own the technology in 2016, this technology is — in all reality — a dream come true. 
Given its potential to immerse users in virtual environments, VR is opening up a whole new world of experiences throughout business and consumer culture. Over the past year alone, The New York Times used VR to create immersive documentaries, the Air Force used it to simulate flight experiences, and Lockheed Martin even used it to take students on a virtual bus ride to Mars. When combined with the significant investment from companies like Samsung, Facebook, PlayStation, and Google, many industry experts agree that the technology is here to stay.
But, in a world that is becoming increasingly mobile-first, VR currently finds itself at an inflection point between PC and mobile users. Will mobile, given its computer-processing trajectory and mass-adoption be the mainstream version of VR — or will it be PC-based VR and VR gaming that leads the way? During Wednesday's Digital Fight Club at the Granada Theater in Dallas, DiCarlo and Carman. 
In the first corner, is Nick DiCarlo
DiCarlo leads Samsung's virtual reality efforts in the United States, including strategy across channels, hardware, services, sales, and partnerships. Samsung sees virtual reality as a long‐term opportunity in a range of industries and will contribute by helping VR become more accessible to more people through simple and compelling experiences. DiCarlo was named in Variety's "Digital Entertainment Impact Report: 30 Execs to Watch" feature in January.
In his previous role at Samsung, Nick served as vice president of product planning and product marketing, guiding the product strategies that have powered Samsung USA's growth in smartphones and tablets, including the launch of iconic new franchises of Galaxy S, Galaxy Note, and Gear. 
And, in this corner, is Dale Carman
Carman has been in the creative business for 30 years. He was the original co-founder of Reel FX, where he grew the company from 25 people to more than 350 people over 25 years.
His creative direction touched all parts of the business from major motion pictures to TV commercials to theme park rides to virtual reality. Carman's endeavor into virtual reality began more than two years ago through funding a Kickstarter, which later became Oculus Rift.
Dale is the co-founder of Groove Jones and serves as its executive creative director.
For ticket information, go here.
---
READ NEXT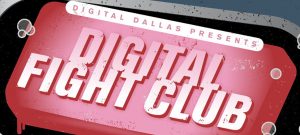 Digital Dallas: Bell Ready to Ring for Digital Fight Club
Digital Fight Club will be at the Granada Theater.
The Refs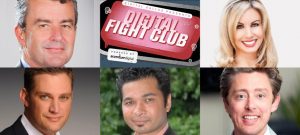 Digital Fight Club: Who's Calling the Shots?
Meet the Refs.
The Fight Card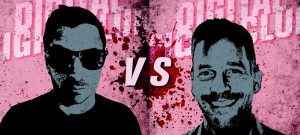 Fight 1:
Virtual Reality: Nick DiCarlo (Samsung) vs Dale Carman (Groove Jones)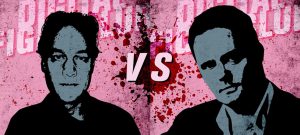 Fight 2:
IoT: Scott Harper (Dialexa) vs Nathan Huntoon (Pepsi/Frito-Lay)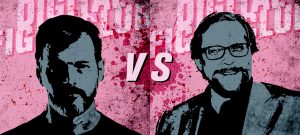 Fight 3:
Digital Content: Mike Orren (Speakeasy) vs Michael Sitarzewski (Launch DFW)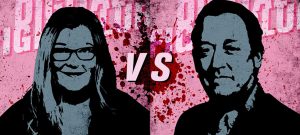 Fight 4:
Big Data: Good or Evil?: John Keehler (SMU) vs Dina Light-McNeely (The Marketing Arm)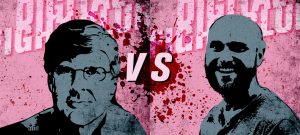 Fight 5: 
Augmented Reality & Artificial Intelligence: Joel Fontenot (Trailblazer Capital) vs Brad Rossacci (900 lbs) 
---
For a daily dose of what's new and next in Dallas-Fort Worth innovation, subscribe to our Dallas Innovates e-newsletter.