Taking its name from the proverbial office meeting place where collaboration and conversation happen, the Water Cooler at Pegasus Park aims to provide a space for organizations to advance change in the community.
The multi-floor space for nonprofits, philanthropies, and social impact organizations has announced adding six new tenants, bringing the total number of organizations housed there to 26—with a collective total of around 500 employees.
"This dream of ours just keeps getting bigger and better," said Lyda Hill, founder of Lyda Hill Philanthropies, in a statement. "We're overwhelmed by the diversity and breadth of talent exhibited by this consortium of organizations and strongly believe that co-location is just the first step towards more impactful collaboration."
Collaborating on impact
Here are The Water Cooler's six new tenants:
ChildCareGroup—a childcare and family education services nonprofit focused on low-income communities.
Lone Star Justice Alliance—a nonprofit aimed at helping youth and young adults in the justice system.
The Nature Conservancy in Texas—the Lone Star chapter of the national conservation-focused environmental nonprofit.
OneStar Foundation—an organization aimed at connecting nonprofits with volunteers, along with other businesses and organizations in the community.
Principal Impact Collaborative at UNT Dallas—a fellowship program providing peer networking and resources for public school principals in the North Texas area.
SWAN Impact Network—an angel investing network focused on investing in social and environmental impact startups, with chapters in Dallas, Austin, and Houston.
McKinsey to provide free workshops, training, and more
In addition to unveiling its newest tenants, the Water Cooler said that McKinsey & Company is planning to provide free workshops, learning sessions, and executive training to the companies housed there.
Creating space for change
Along with office leases ranging from full- and partial-floor spaces to coworking options, the Water Cooler offers amenities like subsidized rent, access to philanthropic funds to help set up office infrastructure, and curated programming for its tenants, with the aim of sparking and accelerating organizations' impact in the community. It takes up 175,000 square feet of space across five floors at the biotech- and life sciences-focused Pegasus Park development.  
Created through a collaboration between Lyda Hill Philanthropies and real estate investment firms J. Small Investments and Montgomery Street Partners, the Water Cooler unveiled its five founding tenants—Commit Partnership, The Dallas Foundation, The Draper Richards Kaplan Foundation, United to Learn, and Uplift Education—in July 2020. Those organizations were later joined by the likes of Big Thought, Grant Haliburton Foundation, Keep America Beautiful, Social Venture Partners Dallas, and 11 others in October 2021.
"Our nonprofit colleagues deserve a state-of-the-art environment as they work tirelessly to solve some of our world's biggest challenges," said Margaret Black, director at Lyda Hill Philanthropies, in a statement when the first batch of tenants was announced. "Having spent so much time investing in nonprofit capacity and infrastructure, we believe cutting-edge facilities and space designed for collaboration are key ingredients to accelerate impact."
Take a look inside the Water Cooler
The Water Cooler at Pegasus Park, transformed by GFF architects, aims to be a community of social impact, nonprofit, and philanthropic tenants. The social impact hub offers flexible office space to these sectors for collaboration and problem solving.
Photos are by Julia Boone, unless otherwise noted.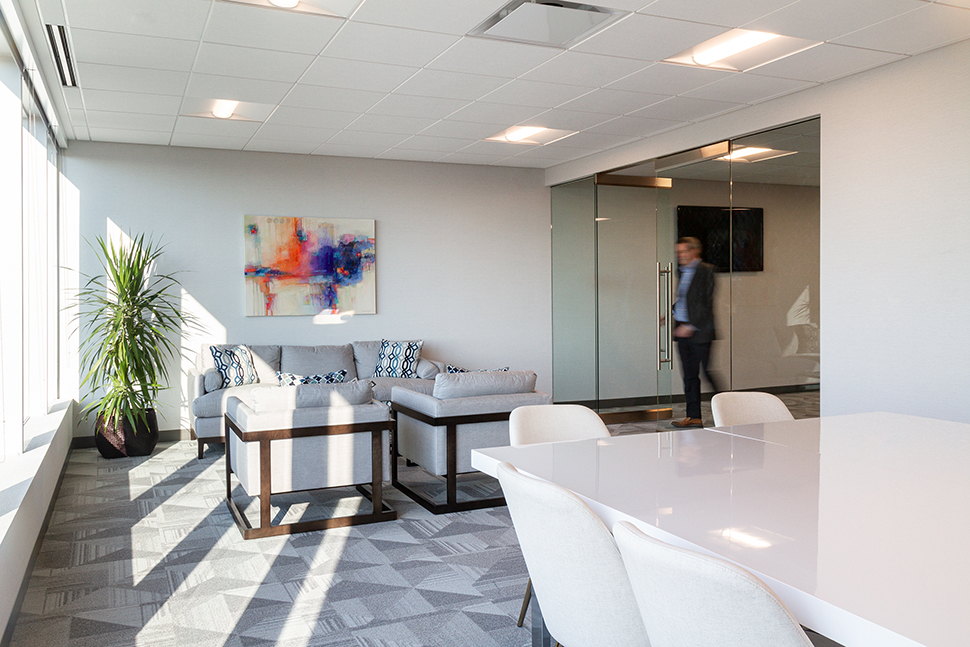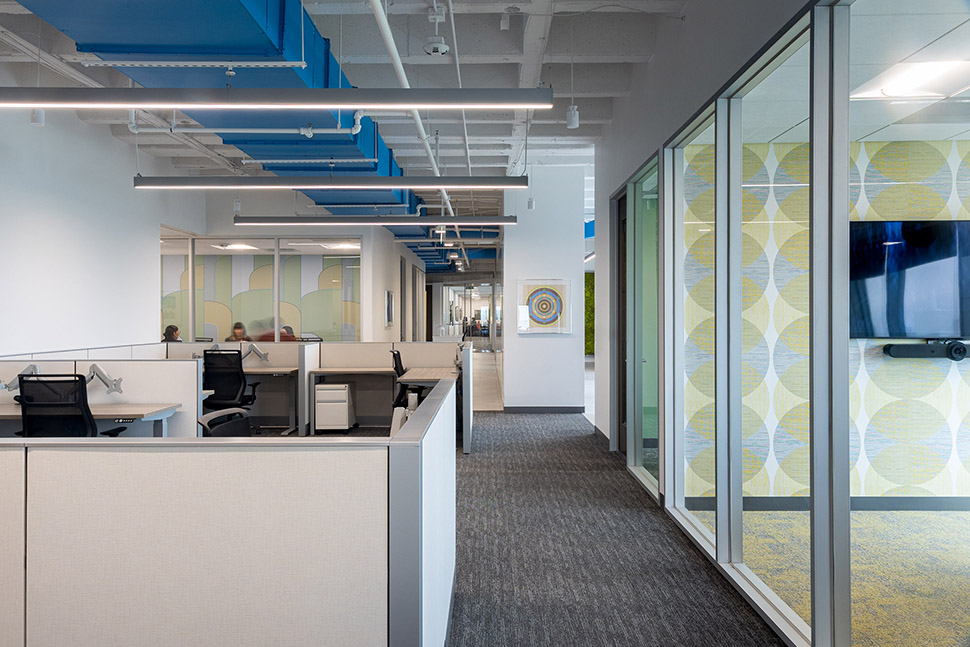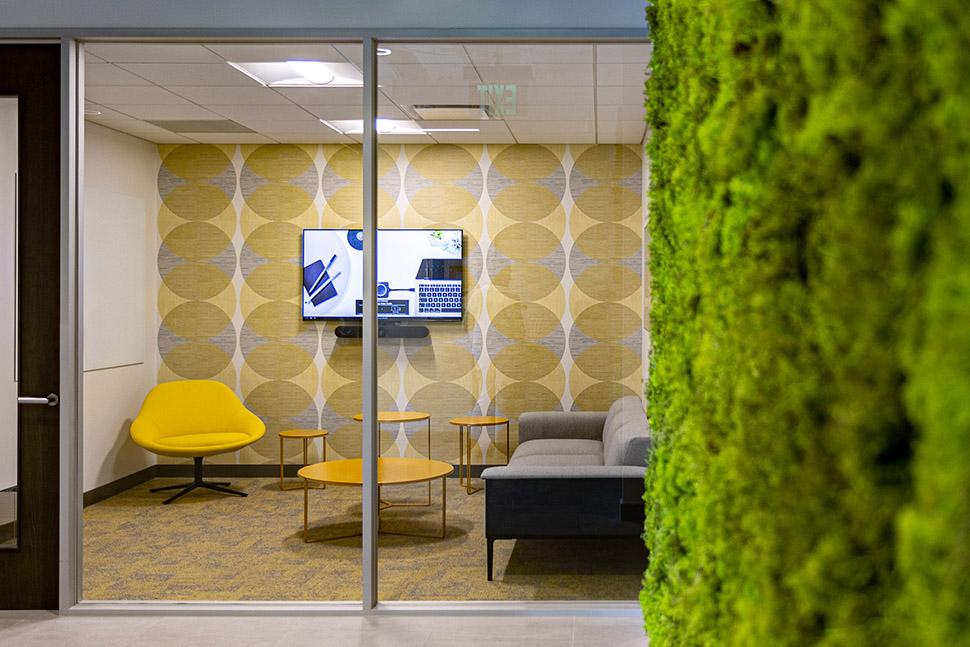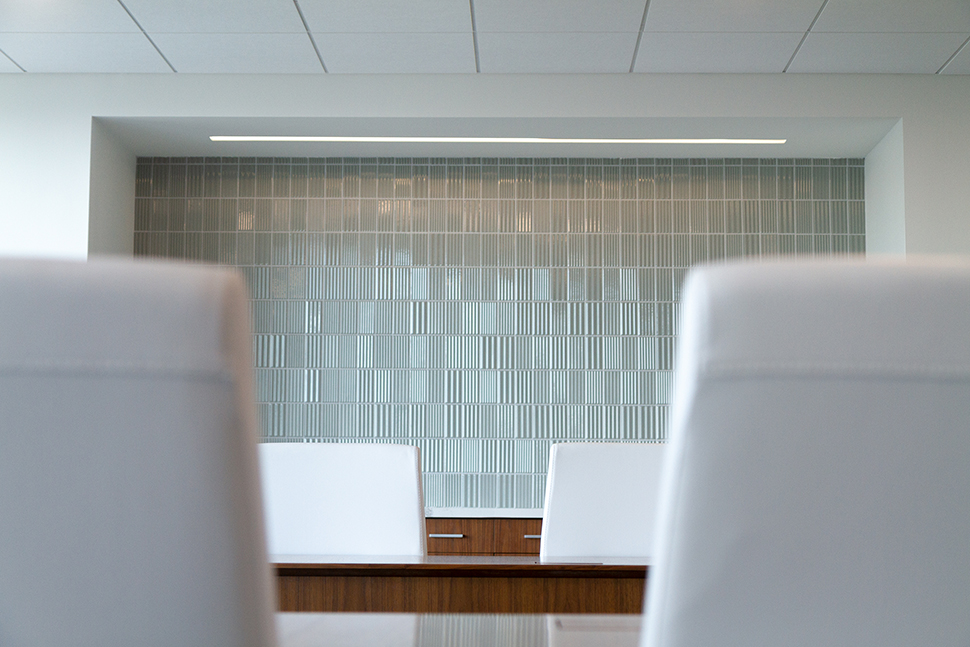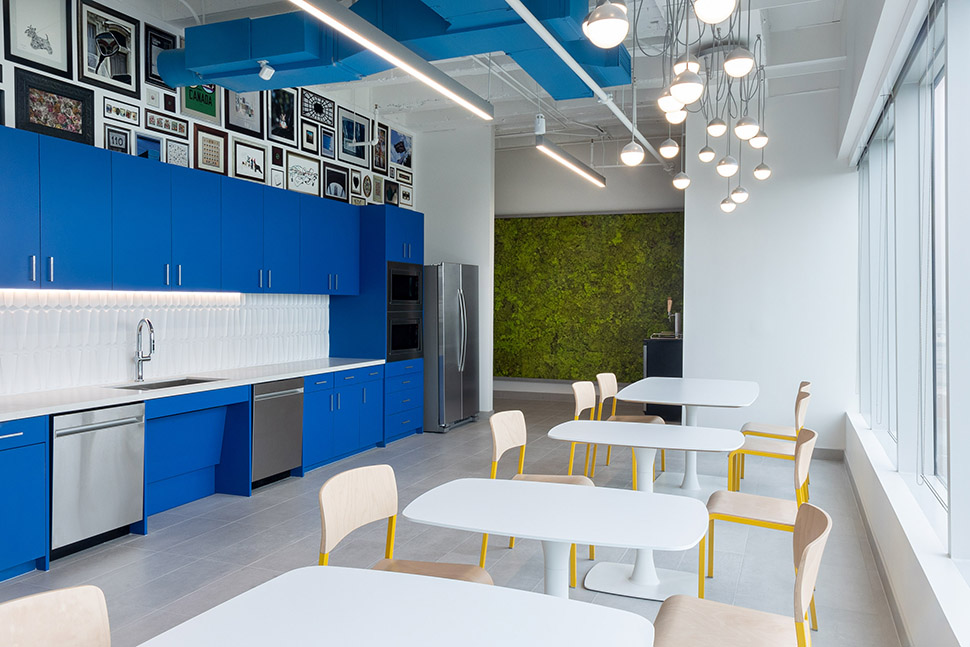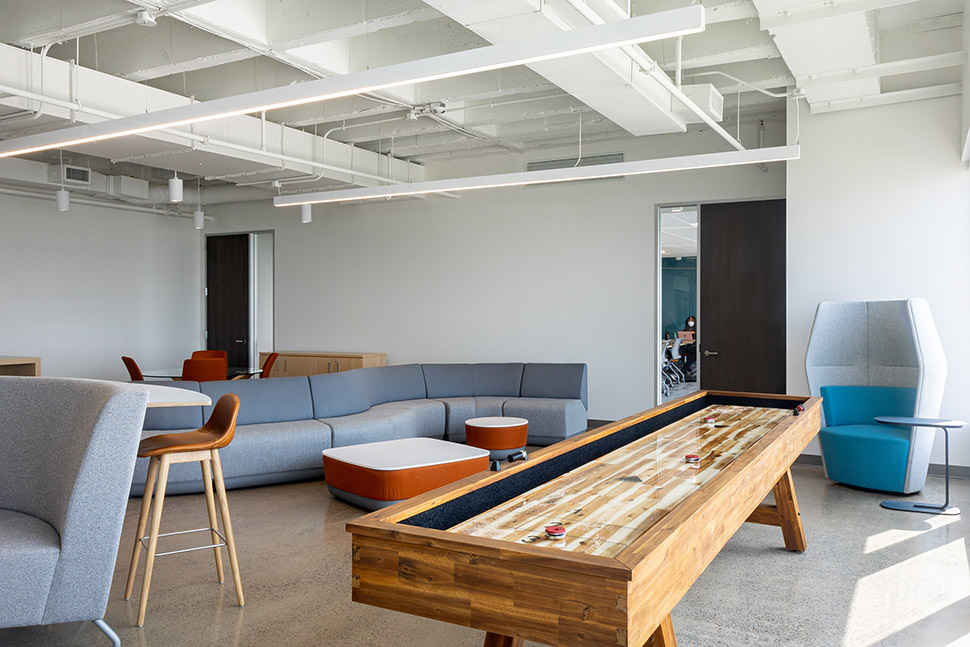 The story was updated with new photos on May 20, 2022, at 3 p.m.

Get on the list.
Dallas Innovates, every day.
Sign up to keep your eye on what's new and next in Dallas-Fort Worth, every day.