Millions of commuters have driven past the former Mobil Oil Corp. campus on Stemmons Freeway, which sports a red flying Pegasus at the top of an 18-story tower. Now, J. Small Investments and Lyda Hill Philanthropies are teaming up to reinvent the 23-acre development as a "dynamic ecosystem that promotes collaboration, cross-creativity, and entrepreneurship." The goal, they say, is to bolster local biotech, social impact, and corporate innovation.
The partners tapped GFF to oversee design and Scott + Reid as the general contractor. Slated to open in early 2021, the 750,000-square-foot campus will feature four primary components: a biotech-plus hub, a social impact hub, commercial tenants, and dining and entertainment venues.
"Re-imagining and transforming a former oil and gas industry campus into a center for innovation and social impact at Pegasus Park exemplifies the spirit that has made Dallas one of the nation's most dynamic cities, and North Texas an influential region," said Steve Davis, president of J. Small Investments, which acquired the campus from ExxonMobil Oil Corp. in 2015. 
Dallas philanthropist Lyda Hill is a key partner on the project in support of creating an epicenter for social impact and regional life sciences innovation.
---
READ NEXT  Upward & Onward: Development Moves Forward In Dallas-Fort Worth
---
About 550,000 square feet will be available for rent by entrepreneurs and other traditional office tenants. Another 150,000 square feet will be developed into a center called Water Cooler, which will offer subsidized rents for nonprofit, philanthropic, and social-impact tenants. These users also will be given access to funds for furniture and infrastructure and other support to accelerate their missions.
Pegasus Park
3000 Pegasus Park Drive, Dallas Delivering: Spring 2021

About 37,000 square feet will be used to create a national biotech-plus hub, enhancing the region's reputation for scientific and medical excellence and supporting innovation.
Situated between the Dallas Design District and Southwestern Medical District at 3000 Pegasus Park Drive, the campus offers easy access to downtown Dallas, the medical district, both Love Field and DFW International airports, public transportation, and major roadways. All tenants will have access to a fitness center and 16,000-square-foot conference center. Additional planned amenities include a local craft brewery and taproom with a restaurant and beer garden, café, coffee bar, and indoor-outdoor lounge
Renderings provided by GFF: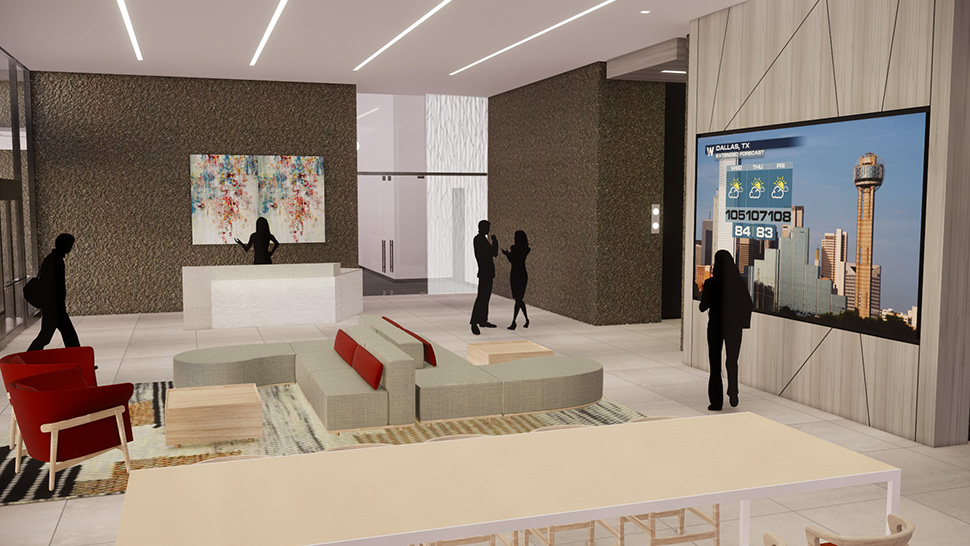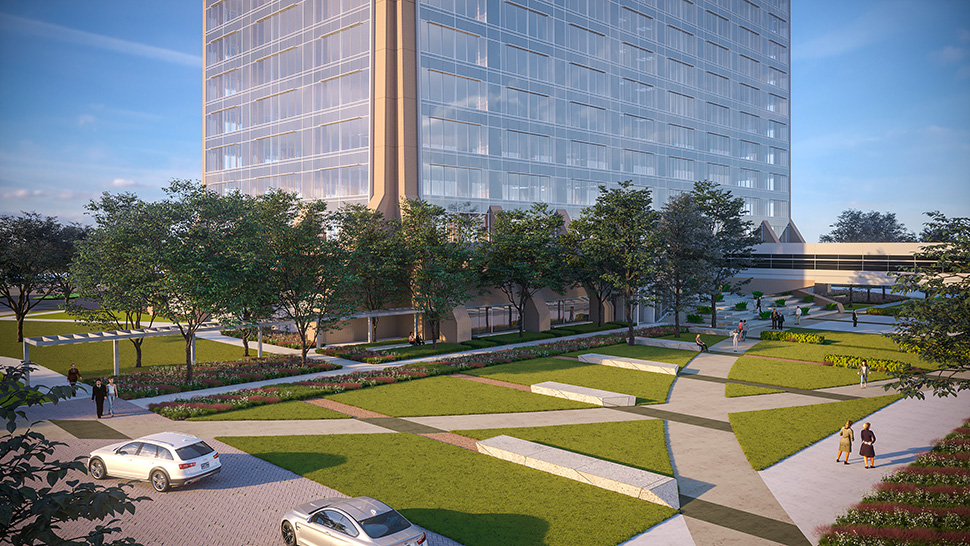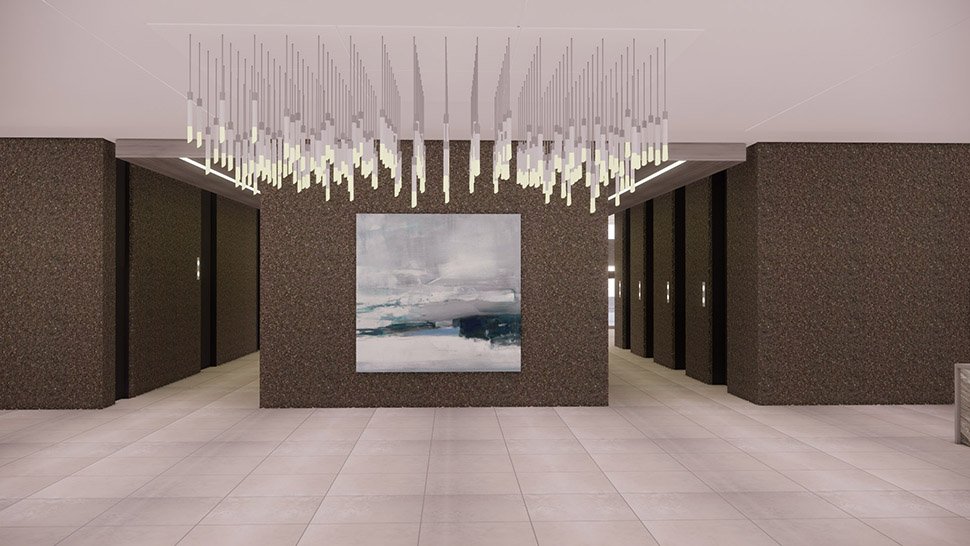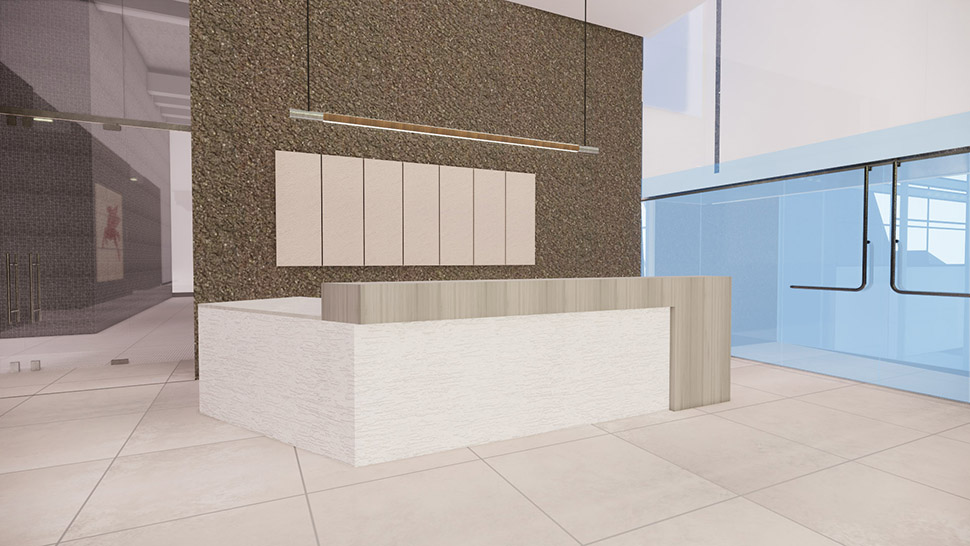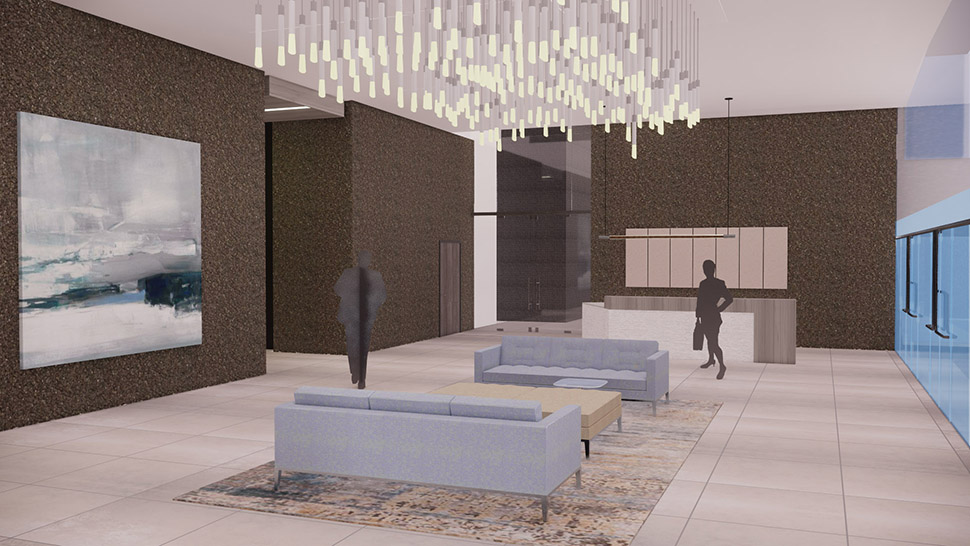 Anatomy of a Deal
Here are four other notable projects underway:
URBAN OFFICE
The Link
2601 Olive Street, Dallas
Delivering: Fall 2021
Read more.
SUBURBAN OFFICE
Phase IV, The Star
Cowboys Way, Frisco
Delivering: Late 2021
Read more.
MIXED USE
Weir's Plaza
Knox and Travis streets, Dallas
Delivering: Fall 2021
Read more.
E-COMMERCE/INDUSTRIAL
Alliance Center North 7
Litsey Road and Beach Street, Fort Worth
Delivering: Fall 2020
Read more.
Ben Swanger contributed to this story.
A version of this story first published in the Summer 2020 edition of the Dallas-Fort Worth Real Estate Review.
---
Read the digital edition of Dallas Innovates' sister publication, the Real Estate Review, on Issuu.
Sign up for the digital alert here.

Get on the list.
Dallas Innovates, every day.
Sign up to keep your eye on what's new and next in Dallas-Fort Worth, every day.