"This is one of the most transformational deals to hit the sports industry in quite some time."
Jeb Terry
President & CEO
Cosm
.…on Cosm's new partnership with the NBA.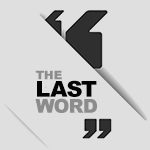 In November, we told you about something amazing coming to North Texas: Cosm is bringing one of its first two immersive entertainment venues to Grandscape in The Colony, with state-of-the-art "shared reality" that seamlessly bridges the gap between the virtual and the real.
Today Cosm announced a partnership with the NBA that could one day drive lots of Dallas Mavericks fans (and OK, fans of other NBA teams too) to its Grandscape venue. The multi-year partnership will feature a new live game viewing experience unlike anything you've ever seen on your TV or a sports bar near you.
Cosm will produce and present select games from NBA League Pass, the league's out-of-market live game streaming service, in immersive 8K on its venues' large-scale LED-dome systems.
The experience will merge a "stadium-like atmosphere" with a hyped-up crowd, elevated food and beverage options, specialized merch, and state-of-the-art visuals to "make guests feel like they're in an NBA Arena," Cosm says. 
'Closer to the action than ever before'
"The promise of Cosm is to give you the best seat in the house, no matter where that house is," Terry said in a statement. "Our team has created an entirely new experience, driven by industry-leading technology, to give fans a new way to watch the game. We have an incredible opportunity to work with a partner as innovative as the NBA, to combine our collective know-how, and to rewrite the playbook on how leagues, broadcasters, and brands can bring fans closer to the action than ever before."
The NBA sounds psyched by the partnership, since it'll give fans a whole new way to enjoy dunks, dribbles, and double-doubles.
"We're excited to bring NBA games to Cosm's innovative venues and further our common goal of enhancing the fan experience," said Teddy Kaplan, associate VP and new media partner management Lead at the NBA. "Cosm's Shared Reality technology offers a new and exciting way to bring fans together in person and closer to the game."
Breaking ground in L.A., and planning second venue in Grandscape
Don't jump in your car just yet to see Luka and Kyrie work wonders in giant 8K. There's still no announced timeline for the Cosm at Grandscape opening. The company recently broke ground for its first venue in Los Angeles at Hollywood Park, adjacent to SoFi Stadium. Details of the Grandscape timeline is coming "at a later date."
Cosm's Dallas ties
The company was founded in 2020 by Dallas-based Mirasol Capital through a series of acquisitions of businesses in spatial computing, specialty design, engineering, and immersive video production. It has an office at the Old Parkland campus, where Mirasol is headquartered.
Members of NBA ID, the league's new global membership program, will receive exclusive benefits at Cosm's venues, including discounts on tickets, merchandise, and events, Cosm said.
For more of who said what about all things North Texas, check out Every Last Word.

Get on the list.
Dallas Innovates, every day.
Sign up to keep your eye on what's new and next in Dallas-Fort Worth, every day.