"The overwhelming number of people with symptoms is pretty astonishing."
Kathleen Bell, M.D.
Professor of Physical Medicine and Rehabilitation
UT Southwestern
.…on long COVID.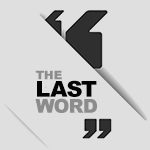 As many North Texans try to move on from the pandemic, Dr. Bell is focused on the "tens of millions of patients" who've developed long-haul COVID—and who are experiencing life-altering symptoms long after their COVID-19 infection cleared.
"People look at mortality rates, but what they don't understand is how many people are disabled either for a long time or potentially permanently from this disorder," Bell said in a statement. "It really does take a toll."
UT Southwestern was among the first in the U.S. to launch an individualized outpatient rehab program—COVID Recover—to help patients restore muscle, lung, and brain function, as well as mental health and psychological well-being.
But with more than 30% of hospitalized patients unable to fully recover after six months, Bell says the impact on long-term productivity may impact the economy for years to come. 
Bell notes that no consensus definition yet exists for long-haul COVID. But most experts agree that it entails having COVID-19 symptoms "that persist for an unexpectedly long period"—including breathing discomfort, "brain fog," irregular heartbeat, neuropathies, and a loss of taste or smell.
To treat long-haul COVID, Bell and her team employ techniques used for other long-term conditions, including targeted exercise and rest.
"In terms of long-term health and productivity, I don't think we'll be seeing the total cost of this pandemic for some years to come," Bell said. "In the meantime, we all have a personal and social responsibility to avoid getting COVID and transmitting it."
Bell's parting suggestions will sound familiar to all: get vaccinated, including a booster, and mask indoors in crowds to avoid infection. You can hear her findings in a podcast posted by the Infectious Diseases Society of America.
For more on what's new and next in North Texas, check out Every Last Word.

Get on the list.
Dallas Innovates, every day.
Sign up to keep your eye on what's new and next in Dallas-Fort Worth, every day.