James Harding
Enterprise AI/Machine Learning Customer Engineer
Google
.…on the promise shown by participants in the 48-hour HackDFW Marathon.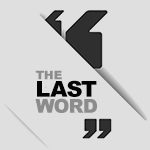 The eighth annual HackDFW, powered by Say Yes to Dallas and presented by Google, connected hundreds of aspiring technologists to several Fortune 100 companies. It was a unique 48-hour marathon that challenged more than 550 people from 80 universities. Tech teams created ways to innovatively tackle waste management, climate change, better understand decisions from the Supreme Court, and much more.
Harding said all kinds of future change could be on display at the event.
"We want to empower the kids to be able to do some of the things we are doing," Harding said. "If they can start making changes today and start pushing change, whether that's implementing new technologies or policy changes, that's a good thing."
Participants competed for more than $84,000 in prizes, including laptops, iPads, and gift cards. You can read all about the event and see all the winners, and view a highlights video by going here.
For more on what's new and next in North Texas, check out Every Last Word.

Get on the list.
Dallas Innovates, every day.
Sign up to keep your eye on what's new and next in Dallas-Fort Worth, every day.