"The way we work is changing us. It's changing humanity. It really is the big story of our time."
Steven Levy
Editor at Large 
Wired
.…speaking at the closing day of Dallas Startup Week today.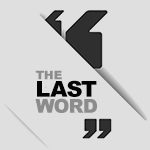 Levy has been writing about technology for more than 30 years. A founding writer at Wired, he's widely considered to be the premier tech journalist in the U.S. He's covered the digital revolution since the early 1980s, reporting every major trend and profiling its key figures.
Today, as a keynote speaker on the closing day of Dallas Startup Week, he took stock of how we got here—and what's next. 
"When I started, the personal computer industry was just starting to grow," Levy said. "On top of that, we got the internet. Connectivity is built on top of that."
"So here's all the social media buzz that happens. And each movement that happens, you can make a bigger change with a smaller degree of effort, thinking through creativity."
The iPhone has led to huge changes, Levy said. "It's got the connectivity, sensors, and mobility GPS, so that builds other things. That makes a company like Uber possible. Now emerging technologies like blockchain and AI are at the forefront of change."
Opportunities for young companies
Levy sees plenty of opportunity for younger companies, even in the current environment. "The line of technology I talked about keeps going up, up, up, up, up, up, up and up. The stock market goes up, down, up, down, right? But innovation keeps taking advantage of that upward curve."
Amazing people like the late Steve Jobs understand something, Levy says.
"They got where they are, besides being super smart, because they understood something about that story I'm talking about: that in technology, everything builds on everything else. It makes exponential changes. Not every brain can understand the impact.
People like Jobs have a second trait, Levy adds, "which was to be brave enough to act on that. Even if people said it was crazy."
"They knew the technology allows you to do things that were impossible before. They are the ones that DO. Like Jeff Bezos says, 'There's difference between me and anyone else. I'm willing to be misunderstood.'"
Levy's parting advice
"Get what you want to do and be unafraid to stand behind it, even if people discourage you. Go for it, no matter where you are. That's what I saw in people like Steve Jobs and Bill Gates and Mark Zuckerberg and Larry Page."
For more on what's new and next in North Texas, check out Every Last Word.

Get on the list.
Dallas Innovates, every day.
Sign up to keep your eye on what's new and next in Dallas-Fort Worth, every day.