"The nominees and winners of the Prix Galien Awards represent the very best in modern scientific discovery and innovation."
Bernard Poussot
Director, Roche Holding 
and Prix Galien Committee Chairman for Incubators, Accelerators, and Equity
.…on BioLabs and others winning 2022 Prix Galien Awards.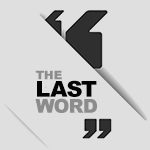 The Prix Galien USA Committee honored excellence and innovation in life sciences during the Prix Galien USA Forum and 16th annual Prix Galien Awards Gala last week at the American Museum of Natural History in New York.
One big winner was BioLabs, which has a 37,000-SF coworking and shared wet lab space at the Biotech+ Hub at Pegasus Park in Dallas, along with other locations across the U.S. and in France and Germany.
BioLabs, along with Massachusetts-based LabCentral, was honored in the category of Incubators, Accelerators, and Equity.
The Prix Galien USA Committee included 10 leaders from the biomedical industry and academia, including two Nobel Laureates. The committee honored winners in the following categories: "Best Biotechnology Product," "Best Pharmaceutical Agent," "Best Medical Technology," "Best Digital Health Solution," "Prix Galien Startup," along with the category BioLabs and LabCentral won. Other awards were given in categories like "Best Vaccine" and "Best Orphan/Rare Disease Product."
Lauding this year's nominees and winners, Poussot said: "Their sterling efforts to ensure future generations benefit from a healthier way of life is highly commended and we thank all innovators for their tireless dedication."
"The Prix Galien Awards have a long history of recognizing the best products in biopharmaceutical and medical technology, with industry leaders carefully evaluating nominees and selecting the most impactful innovators," added Bruno Cohen, chairman of The Galien Foundation.
You can see the full list of the 2022 Prix Galien awards by going here.
For more of who said what about all things North Texas, check out Every Last Word.

Get on the list.
Dallas Innovates, every day.
Sign up to keep your eye on what's new and next in Dallas-Fort Worth, every day.